Mayor Mark Jamieson says he will fight to prevent urban sprawl from ever happening between the Sunshine Coast and Brisbane as a developer pushes for more housing.
The mayor has revealed a key priority for 2022 is achieving statutory protection for the 23km green buffer that separates the Coast from the state's capital.
Such protection would prevent any future development along the natural corridor, known as the Regional Inter-Urban Break (RIUB), on both sides of the Bruce Highway.
Mayor Jamieson's campaign includes urging the State Government not to allow developer Stockland to expand further south from its Aura master-planned community at Caloundra.
Stockland is pushing for its land on the outskirts of Aura, known as Halls Creek, to be ticked for future development to help ease housing pressures in the region.
Mayor Jamieson said Halls Creek should be part of the green break and protected "in perpetuity" to stop the kind of urban sprawl that connects the Gold Coast and Brisbane.
He said losing any of the natural space could result in urban development extending "continuously from the Gold Coast through to the Sunshine Coast".
"This is not an outcome that Sunshine Coast residents or our council ever wish to see occur," he said.
Do you have an opinion to share? Submit a Letter to the Editor with your name and suburb at Sunshine Coast News via: news@sunshinecoastnews.com.au
Mayor Jamieson told Sunshine Coast News he wanted "statutory protection" of the 63,000 hectare Regional Inter-Urban Break (RIUB).
"This includes seeking the State Government's commitment to mapping and protecting this space in the upcoming revision of the SEQ Regional Plan (SEQRP)," he said.
As part of that, the council wants Stockland's entire Halls Creek holding included in a protected green zone.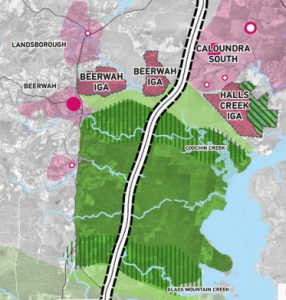 Stockland describes Halls Creek, which extends south-east of Aura, as 85 per cent cleared former pine plantation.
It has been designated as an Identified Growth Area (IGA) of the future in the SEQRP for potential urban development post-2031.
But the State Government is now considering whether Halls Creek should be included within a protected green break and therefore remain undeveloped.
In a statement Stockland, told SCN its land did not impact the inter-urban break that already existed between Moreton Bay and the Sunshine Coast.
"Future development opportunities like this site, that can provide affordable solutions for Sunshine Coast families, must be protected and investigated further to improve the region's present housing affordability crisis," said the statement.
"The Sunshine Coast is currently facing issues with housing supply and affordability with projects such as Aura trading much faster than anticipated, bringing forward previously anticipated completion timeframes, and highlighting the need to solidify how growth will be managed in the nearer term."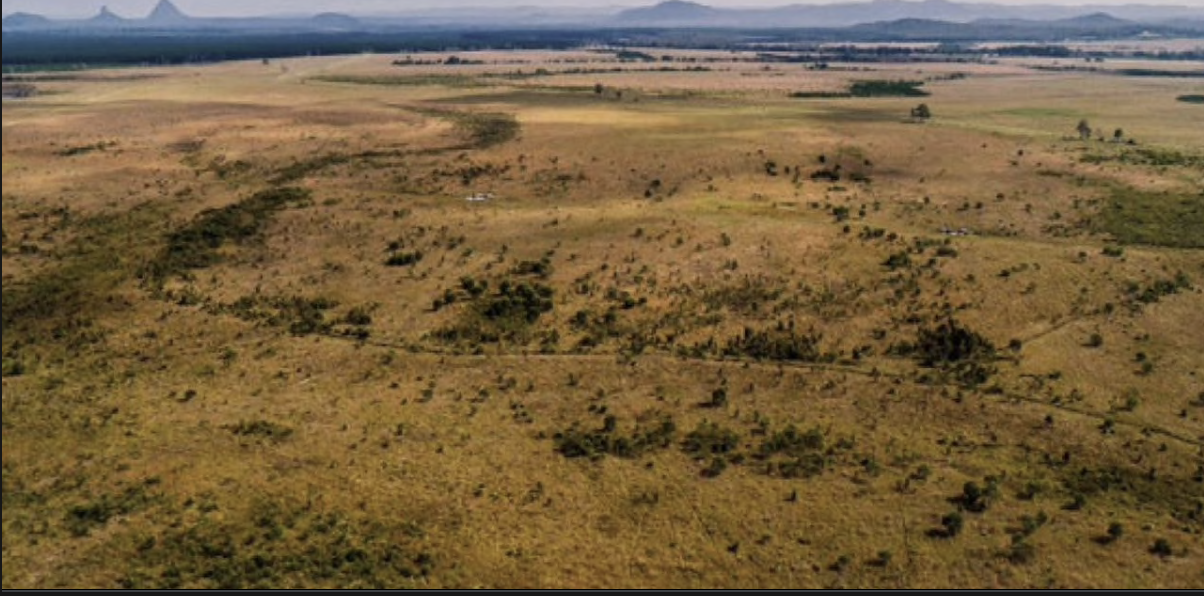 Mayor Jamieson said the loss of any part of the green break would "significantly reduce" its values.
He said development of Halls Creek was not supported by council's planning for the sustainable liveability of the Coast and would not represent or contribute to a compact settlement pattern.
"It is likely to worsen traffic congestion and does not align with public transport aspirations for the region," said Mayor Jamieson.
"Nor does it consolidate urban development within established communities.
"Furthermore, previous studies have shown that the development of Halls Creek would pose a high risk of unacceptable environmental impacts on the Pumicestone Passage.
"The Halls Creek PFGA also fails to meet the State Government's own Urban Footprint Principles set by ShapingSEQ – the South East Queensland Regional Plan 2017."

Like stories that inform, connect and celebrate the Sunshine Coast? So do we. Join an independent local news revolution by subscribing to our free daily news feed: Go to SUBSCRIBE at top of this article to register
Mayor Jamieson said the inter-urban break was a major green space that defined the Sunshine Coast from the Greater Brisbane area.
The area extends south of Caloundra and Beerwah, to Donnybrook and Ningi in Moreton Bay and west to the Glass House Mountains.
It includes the two significant physical features — the National Heritage listed Glass House Mountains and internationally recognised Ramsar protected Pumicestone Passage.
Just over half of the inter-urban break is National Parks, State Forests and forest reserves.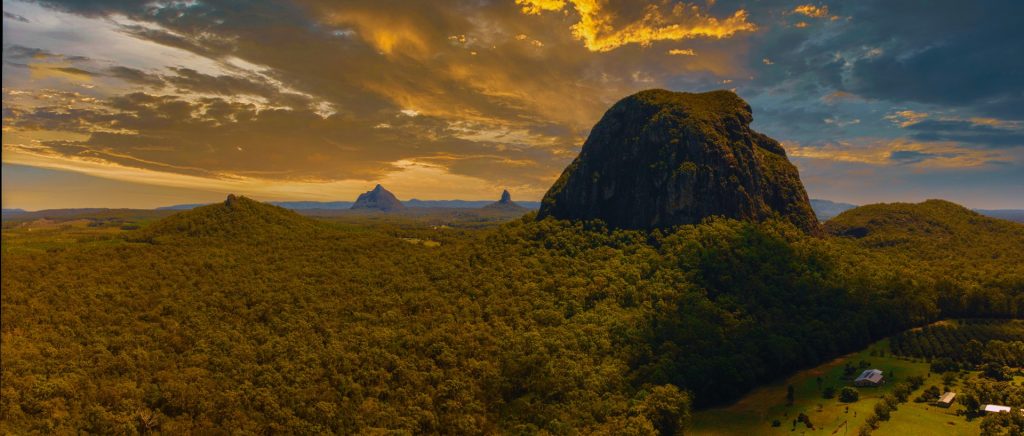 "It plays an important role in preserving our region's distinctive character, cultural heritage values and First Nations identity and our region's lifestyle," he said.
"It contributes significantly to our natural environment and unique landscapes, as well as being a significant economic asset as the location for extensive forestry leases and agricultural uses.
"The RIUB is also a significant natural asset to residents and visitors to south-east Queensland as one of the main places where people can enjoy land and water-based recreation activities within easy reach of the rest of the broader SEQ region."
The mayor said future growth on the Sunshine Coast should instead occur at Beerwah East, which has already been identified as the next development area to provide "sufficient long-term land supply for the region".
"The Beerwah East Major Development Area can also accommodate a significantly higher proportion of growth than Halls Creek," he said.