A gleaming property that sold at auction for $2.7 million has set a new benchmark for luxury duplexes in the beachside suburb of Buddina.
In the coming months, some 30 more duplexes like 1/10 Boorook Street are expected to  be constructed amid a trend towards knocking down old homes for modern easy-living.
A couple downsizing from acreage secured the three-bedroom property which achieved $900,000 more than the adjoining Residence 2 which sold off-the-plan for $1.8 million just 12 months ago.
Buddina is considered a Golden Triangle of coastal living; to the right is the sweeping Buddina beach, to the left is Mooloolaba Harbour and La Balsa Park and just down the road is Kawana Shopping Centre.
Earlier this month Sunshine Coast News reported that blue-chip beach suburbs are witnessing a rush of multimillion-dollar duplexes being built with their own pools, basements and courtyards, and prices starting around $2 million.
The Boorook Street duplex was built by Nexus Building Group and only completed nine months ago with an exceptional fit-out.
"There is only a handful of properties in Buddina that are finished to that level," said Ray White agent Ryan Bradeley.
Nexus' next Buddina duplex project is being constructed at 4 Bandalong Street.
"It's at the next level with a basement and ocean views," Nexus' Luke Dzufer said.
The project is due to be finished in September. Unit B will come on the market in about three months while Unit A is being retained by the developer.
 The weekend auction attracted a crowd of more 200 as the new street record was set.
"The last sale in the street was in November and it was large three-bedroom, three-bathroom family home on a full-sized block," Mr Bradeley said.
"This one is half a block and a duplex and sold for $650,000 more."
"A lot of people who were there were neighbours," he added.
Get your fix of local stories by subscribing to our free daily news feed: Go to SUBSCRIBE at top of this article to register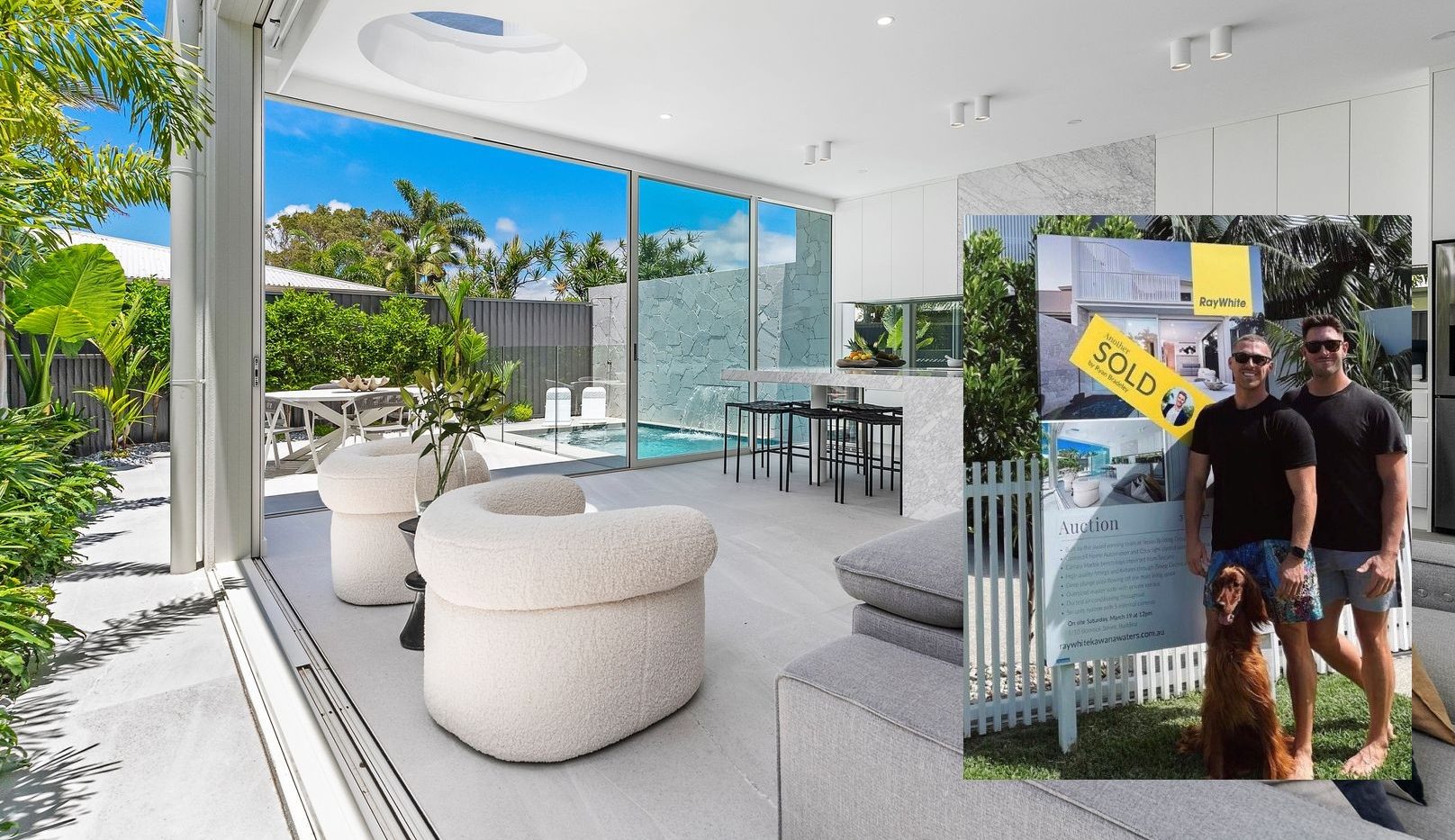 "I think they were quite surprised given that's about a $1 million increase since they (the developers) sold the last one.
"When they sold the last one 12 months ago for $1.8 million that set the precedent proving that it could actually happen in Buddina. It's a testament to what they build."
Mr Bradeley said he thought the convenience of duplex living made it an attractive living choice for downsizers and upward-moving professionals.
"You're not sacrificing the size of the house internally, but you are getting the convenience of a unit," he said. "You have the best of both worlds.
"You have one neighbour and joint insurance; that's all that happens with a duplex."
Down the road, but 100 miles away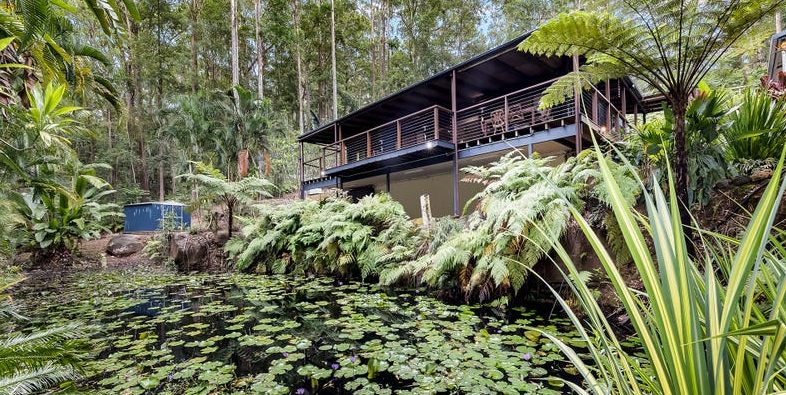 The opportunity to secure a property which guarantees an owner tranquillity, privacy and accessibility is still attracting solid prices for properties in Ilkley.
Four registered bidders chased a four-bedroom home at 286 Ilkley Road before a "delightful" local young couple outbid the auction group under the hammer for $1.040 million.
"It was well above reserve," said Ray White agent Kathryn Willshire.
"Once again Ilkley is showing it represents as a go-to small acreage location. People are realising that it is just eight minutes to Buderim while feeling like you are 100 miles away. There is no better local acreage area in my opinion."
"I rate the area highly," said the Ilkley specialist.
Fight for townhouse sets street record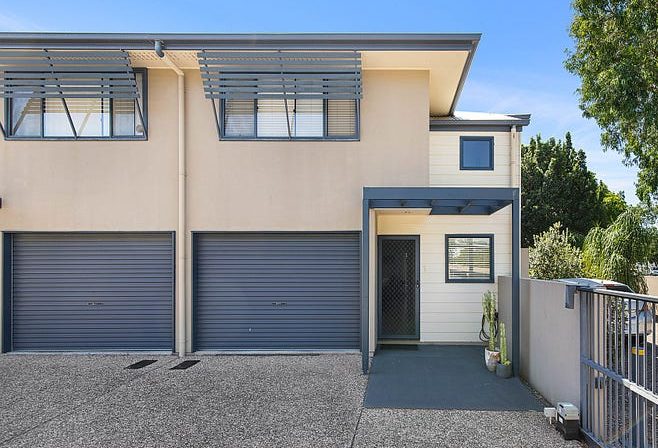 The sun was shining, and the large crowd was gathered for the auction of the three-bedroom townhouse at 1/39 Dalton Drive in Maroochydore.
It's centrally located to the CBD and just down the road from the new Spotlight centre.
There were 10 registered bidders on hand and on the phone for the fast-paced auction of the property listed by Ray White's Sarah-Louise Anderson.
Bidding started at $420,000 and moved up in large numbers to sell under the hammer for $650,000.
"It was strong bidding by all parties," Ms Anderson said.
The result was above reserve and a street record of $58,000 above the most recent sale which happened about three months ago.
Upcoming auctions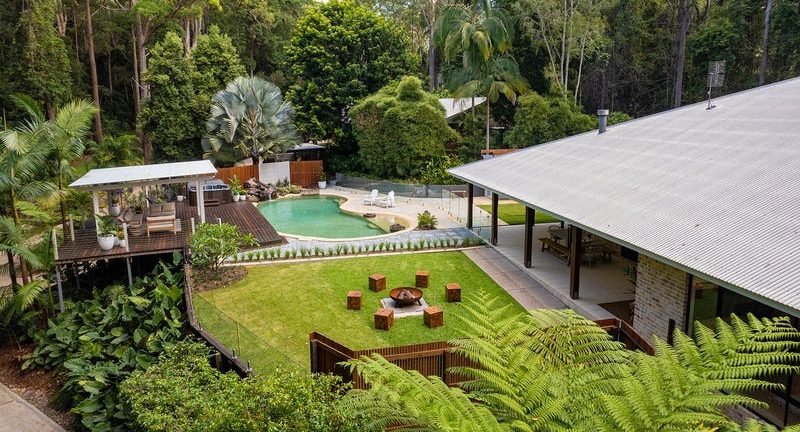 Describing the expansive estate at 26A Nunkeri Court in Forest Glen as unique is highly appropriate.
It has 10 bedrooms, five bathrooms, space for 14 cars, high-quality dual living which is perfect for extended family living, rainforest surrounds, tennis court, landscaped gardens and a business centre that can be converted to be used for any business idea the new owner can conceive.
It's also within walking distance to Sunshine Coast Grammar School.
There is undoubtedly a wow factor with this property and its weekend auction is likely draw a big crowd.
Listing agent Melissa Schembri from Next Property Group said there had been a lot of interest in this "amazing" property coming from Sydney, Melbourne, Brisbane and the Coast.
600m to the beach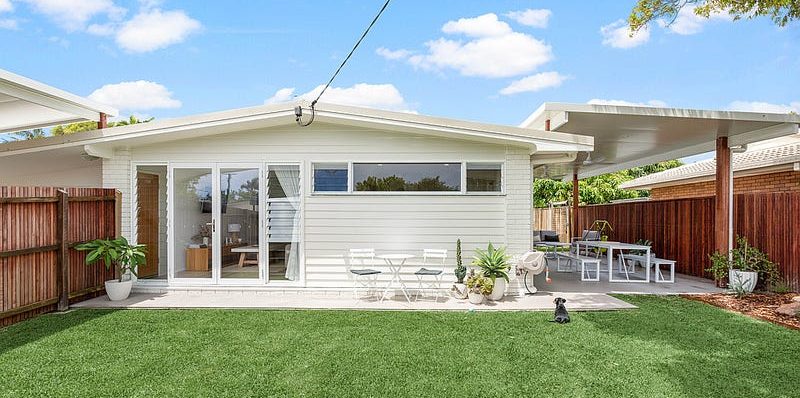 Ray White Caloundra will hold another mega-auction with 12 properties listed to go under the hammer on Thursday.
High on the list is the three-bedroom home at 20 Coraki Street in Battery Hill.
"It's a beautiful home and will definitely sell on the day," said Ray White agent Tom Garland.
"I have people crawling out of the woodwork to try and buy it. It's really good what with post-floods, the war and high fuel prices that so many people love the home and that's a credit to the owners who have done such a beautiful, tidy renovation on the home that gives it a high level of appeal."
The home backs onto parkland and is just over 600 metres to the beach.
"And the vendors' expectations are fair and reasonable," Mr Garland added.
Mr Garland noted he has regularly seen in the current market vendors' expectations continuing to get seek higher results "when markets have actually been flattening out".