A former Sunshine Coast photographer is in the midst of the Russian invasion of Ukraine, battling to stay safe as he captures the "truth of war".
Chris McGrath, who spent his 43rd birthday last week only a few kilometres from the frontline, grew up in Eudlo and went to Burnside State High School, before starting his career with a cadetship at the Sunshine Coast Daily.
He then captured sporting showpieces, including rugby league's State of Origin and Test cricket, and now is highlighting the human face of the European crisis to news outlets, parliaments, social media feeds and breakfast tables around the world through his role with global visual media company Getty Images.
In an NBC News YouTube Channel video, McGrath is one of three veteran war photographers who speak with anchorman Lester Holt on the indelible images of war in Ukraine,  the difficult experience of capturing destruction and devastation, and the power behind a still image.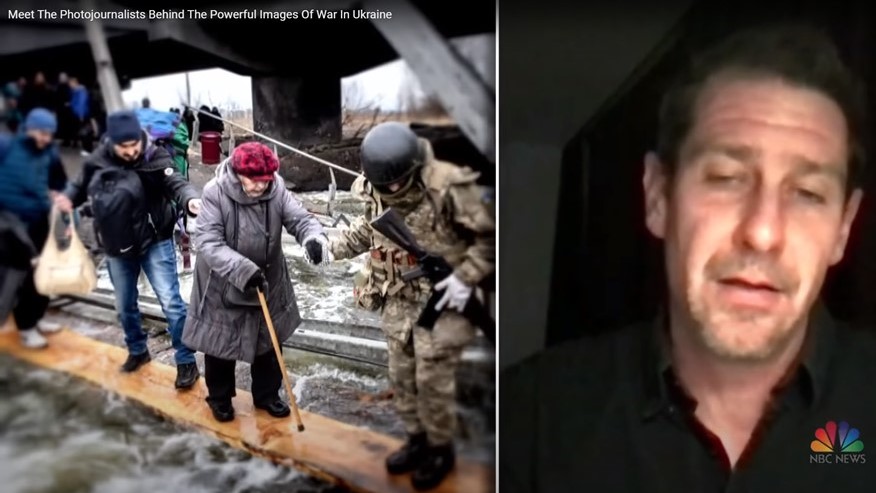 McGrath told Holt that it was impossible to do his job and not be affected by the raw human suffering.
"There's families being torn apart. Pointless death," he said.
"It just gets you so angry that I just stand there sometimes shaking my head. It's more like disbelief that this is continuing on."
Media in the Ukraine are on high alert after award-winning American journalist and filmmaker Brent Renaud was shot dead by Russian soldiers in Irpin.
McGrath's father John, who has been in contact with his son most days, especially since the invasion started on February 24, describes his talented offspring as "the real deal – a photojournalist of the highest order and that's not just by my estimation".
More than 1000 shots from the embattled European nation by the award-winning snapper illustrate all the defiance, heartache, patriotism, fear, destruction, irony and touching moments of the past few weeks.
While graphic and gut-wrenching at times, his dramatic mix of emotion-filled portraits and battered landscapes can be just as compassionate, poignant and hauntingly beautiful as stark, ironic and desperate.
Others such as one of a Ukrainian couple kissing through the border gate manage to portray an intimacy with his subjects that can only be gained through trust, experience and skill.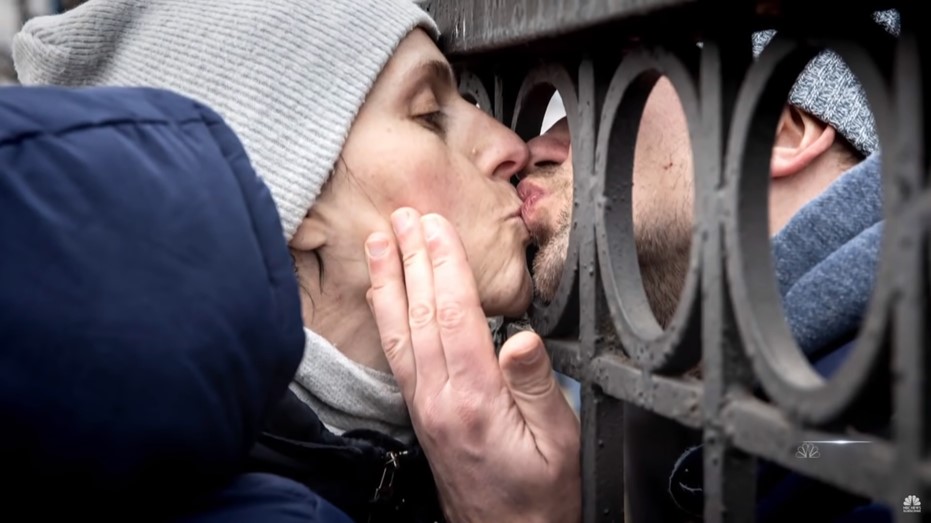 "That last kiss before they were separated, it was a moving moment and something that really says to me what the situation was really about," McGrath told NBC News.
The photographs individually and collectively tell the stories that need to be told – a no-holds-barred snapshot of life on the ground in real-time for soldiers, those trying to flee to safety, and others who will never leave behind their homeland.
There's the children innocently playing on tanks on February 16's Unity Day – the day created by Ukraine's President Volodymyr Zelenskyy after news reports speculated that Russia would invade on that date.
The Kyiv residents staring in disbelief on February 25 at the exterior of a damaged residential block hit by an early morning missile strike.
A man lying spread-eagled on a bitumen road at a checkpoint on February 28 as police officers searched him at a checkpoint.
A Kyiv girl sitting with her pet dog and cat on March 2 in the Dorohozhychi subway station which had been turned into a bomb shelter.
Ukrainian citizens walking past a destroyed Russian military vehicle at a frontline position on March 3.
McGrath has been on the ground in Kyiv since the beginning of February. He is certainly no stranger to putting himself in the firing line of the world's most confronting news stories.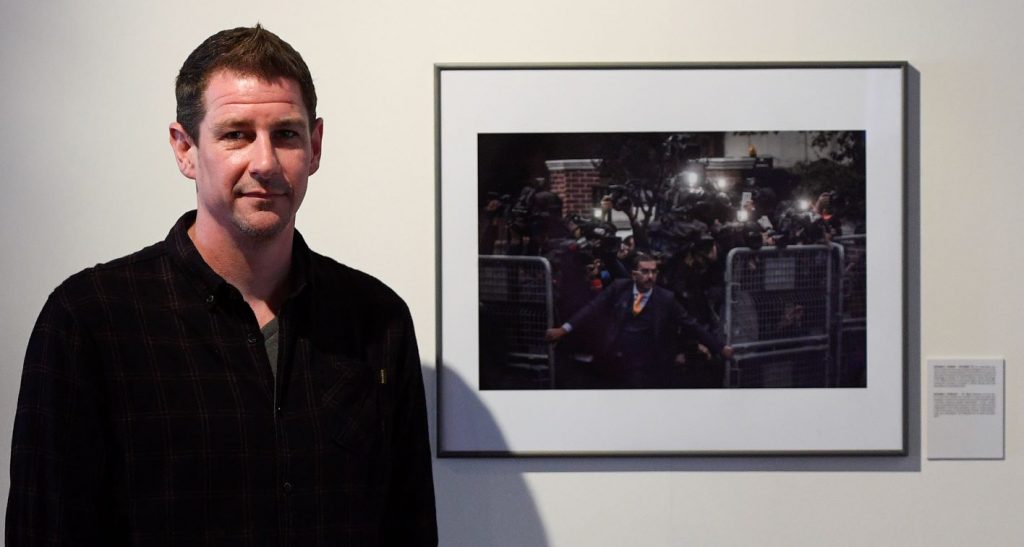 His eye-opening photo from October 2018 of a man trying to hold back media as Saudi investigators arrived at the Saudi Arabian Consulate in Istanbul, amid a growing international backlash over the disappearance of journalist Jamal Khashoggi, won him first prize in the General News category of the 2019 World Press Photo awards.
Mr McGrath, having spent most of his own working life in TV production, including shooting a few 16mm local news stories for TNQ7 in Townsville in the early '70s,  is "absolutely proud" of his son and in total admiration of his work.
"He has a 'great eye', as they say, in photography and an uncanny instinct for capturing the emotion, the humanity of a situation," he said.
"Nobody can teach you that. I think it's hardwired in.
"With all the fake news and disinformation about, what Chris and others … do makes a difference because it shows what is true.
"One has to be proud of that."
Like stories about Sunshine Coast people doing great things? Help us deliver more by registering for our free daily news feed. All it requires is your name and email. See SUBSCRIBE at the top of this article. 
Mr McGrath is in awe of the bravery of all media personnel "who put themselves in harm's way to show what's truly happening".
"What really worries me is how news people in conflict zones are deliberately targeted these days – over 50 murdered in 2021," he said.
"So, you have to be courageous or a bit crazy and I know Chris isn't crazy.
"Although as much as I wish he wouldn't, I'm sure, at times, he takes some calculated risks and I think that's brave by any measure.
"Chris … is a pretty humble bloke and not really a self-promoter.
"He just really believes in what he does and does it to the best of his ability."
The man his former Coast colleagues call "Punky" left the Sunshine Coast to join Getty Images as a staff photographer based in Sydney.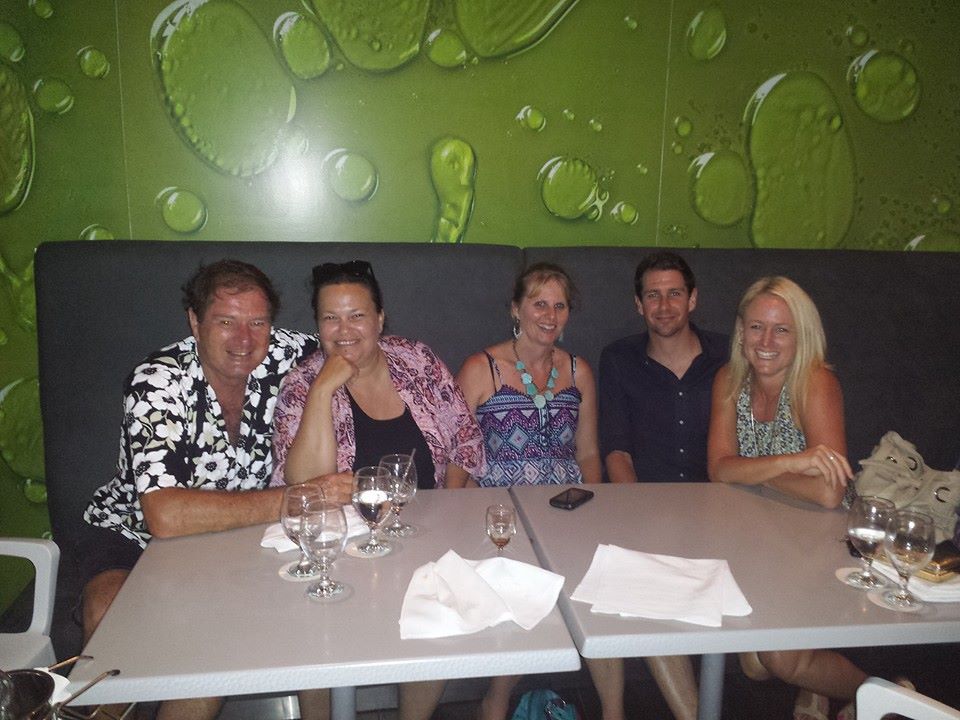 His former chief photographer Warren Lynam, well known to SCN readers, knows just how far his cadet has come since those first jobs snapping "Dog of the Week" and new babies born at Nambour Hospital.
McGrath's illustrious media journey has seen him cover major news events and conflicts around the world – including the battle for Mosul, the fight against ISIS in Syria, Barack Obama's election, the South-East Asia tsunamis and the aftermath of Typhoon Haiyan while working out of Getty's New York, Singapore and Tokyo offices.
He has been based in Istanbul, since 2015, covering news in Turkey and the Middle East.
"I caught up with him a couple of years ago when he was between assignments and he had a couple of weeks back on the Coast," said Lynam.
"Watching the news at night, witnessing the events in the Ukraine, I do worry about him like he was a younger brother.
"I'm sure it's a nervous time for his family."
His early Getty Images work took McGrath to battlefields of the sporting kind, going on to cover five Summer Olympics, the Superbowl and the FIFA World Cup.
However, Noosa resident Ian Waldie – a three-time winner of the United Kingdom Guild of Picture Editors' Award of Photographer of the Year who worked at Getty Images with him in 2005/6 in Sydney – said he could tell McGrath always had a penchant for news.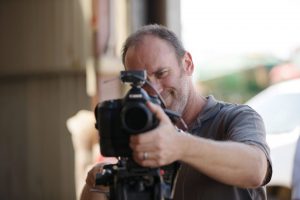 But the owner of Ian Waldie Productions photography and video, who also started his esteemed photography career on the Sunshine Coast, is the first to admit that "war is a whole different animal".
"Sport is unpredictable, and so is war, but the stakes are infinitely higher in a war setting," he said.
"It's a real special breed that can go into a zone like that willingly and want to do that kind of reporting.
"The really strange thing about being a press photographer like where Chris is at the moment is that when something massive happens – if something is being shelled (for example) – his intuition is going to tell him to run towards that, whereas everyone else's intuition is telling them to run away."
Waldie, who covered "The Troubles" in Northern Ireland, the second Gulf War and assignments to Iraq under heavy US protection including the search for "Weapons of Mass Destruction", couldn't stress enough the importance of a modern war correspondent such as McGrath and his duty in Ukraine.
Help keep independent and fair Sunshine Coast news coming by subscribing to our free daily news feed. All it requires is your name and email. See SUBSCRIBE at the top of this article. 
"It's a pretty heavy responsibility but it's a real honour because it's just about the facts that are in front of you," he said.
"You're just there to document the facts and there's no dressing it up. Sometimes the facts (of the photography) can be really distressing and horrible to look at. Sometimes they can be beautiful as well. Sometimes, they can force real change.
"It's quite a liberating thing to go to any kind of news event and have no agenda other than just documenting the facts. You've got no billionaire editor telling you to lean this way or that way – just the facts of what's in front of you.
"I imagine the bit is between the teeth of photographers and journalists over there knowing that the Russian system doesn't want them to get the truth out but they really need to get it out."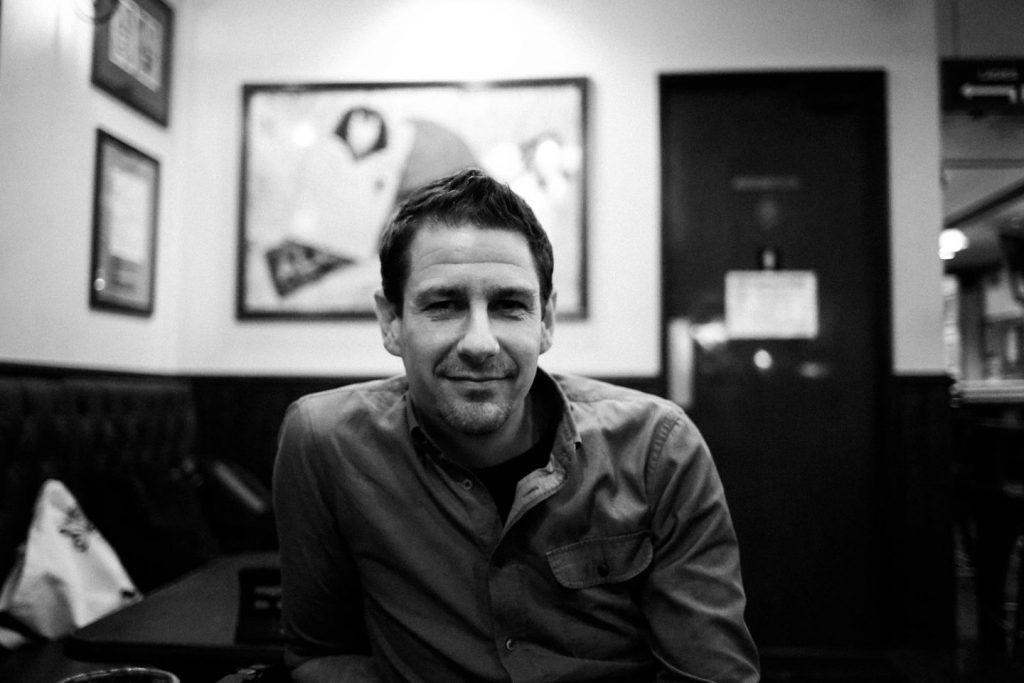 Waldie said that given the breadth and depth of the photographs already produced from the war zone, he was certain McGrath had the services of a Ukrainian "fixer".
"In a place like that, you align yourself with a really good local fixer: they speak the language, they've got transport and they know a lot of people and they have their ear to the ground," Waldie said.
"Your fixer might come up to you and say 'Hey, we should go here now because I've heard these people are sheltering in this abandoned church' or whatever other local information they have gleaned from their contacts.
"Also, the fixer can make an assessment about how risky it is to go to some of these places.
"It's a lot grimmer than Hollywood because you never know when you're going to eat next, when you're going to have a drink of clean water, simple things like finding a toilet.
"That's where your fixer can help you and you never let him out of your sight and he should never let you out of his sight. You're a team effort.
"It's not your Nick Nolte in Under Fire just wandering around a war landscape on your own writing stories, because your fixer is really the guy that helps you find those stories.
"Chris is pretty savvy, so I'm sure he'll make safe decisions and keep himself safe because no photo is worth dying for."