Properties west of the Nicklin Way are predicted to "pop" as buyers priced out of beachside areas look for the next best thing.
Home Sunshine Coast agent Andrew Schofield, who sold 11 Tivoli Crescent in Minyama on the weekend, said prices surfside of the major road were getting too high for many people.
But the suburbs west of the busy thoroughfare were still within proximity of the beaches without the premium cost.
"I see the western side of Nicklin Way, from Minyama right down to Currimundi, as the next to pop and boom as everyone is priced out of beachside of Nicklin Way," Mr Schofield said.
He said the attraction of the Tivoli Crescent area of Minyama was cycleway access to Mooloolaba Beach, walking distance to Kawana Island, and its proximity to the shopping centre and buses.
"The best of 4575 is at your fingertips," Mr Schofield said.
"On the beachside you are paying $1.4 million to $1.6 million for a knockdown in Buddina before you pay $30,000 or $40,000 to pull one away, and then you have to build.
"Build costs and material supply issues are just ongoing with no definite timeframe in sight.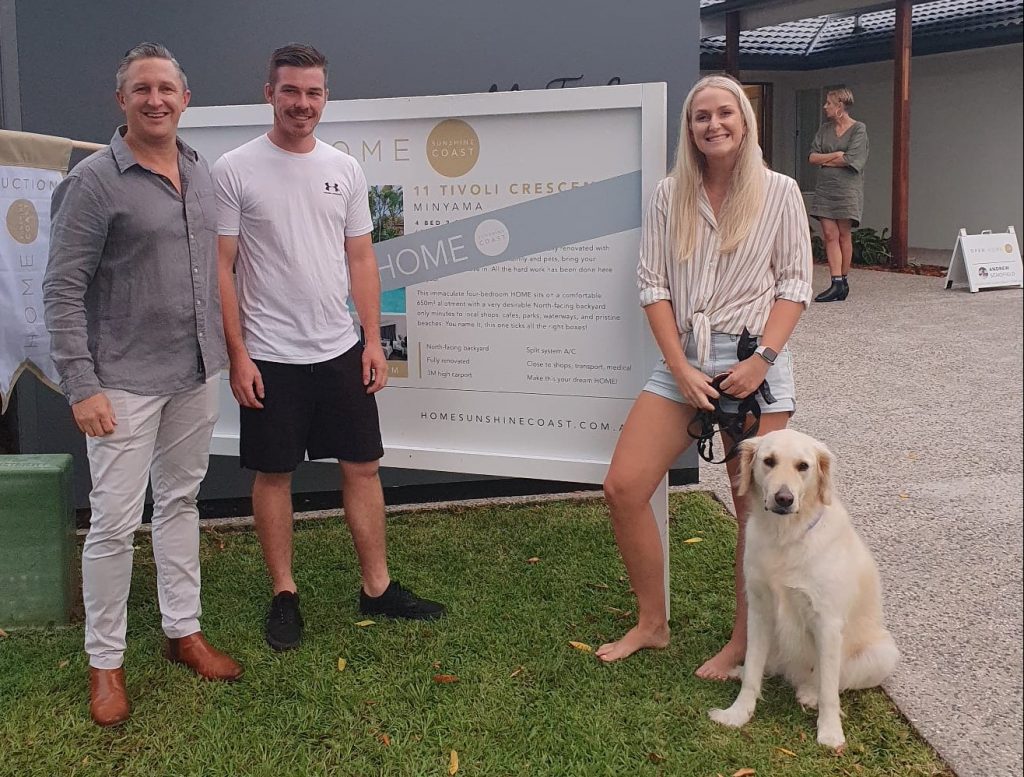 "Something that is pre-existing that a buyer can move into with some certainty is always going to be quite desirable."
The four-bedroom Tivoli Crescent home sold above reserve and under the hammer for $1.326 million.
"The guys have done a really good renovation there," said Mr Schofield.
The home is on a 650 square metre block with a north-facing backyard in a quiet street.
It sold to a Buderim woman who was looking for a lifestyle property nearer the beach.
Stay up-to-date with local stories by subscribing to our FREE daily news feed: Go to SUBSCRIBE at top of this article to register
As high as it gets in Buderim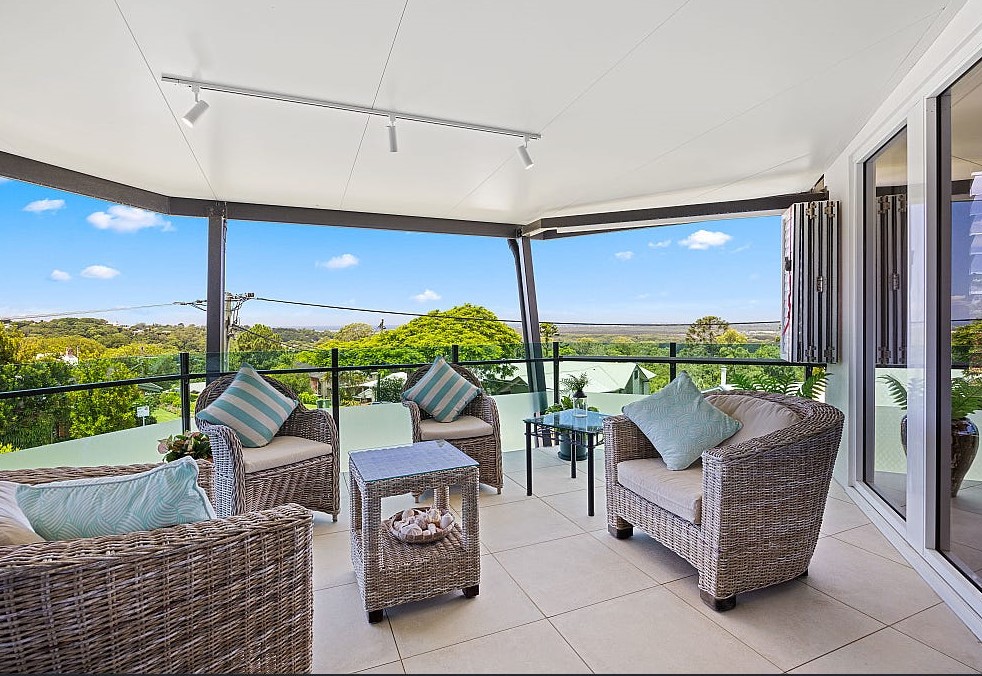 On top of Buderim at 6/8 Pioneer Crescent, a four-bedroom apartment sold under the hammer for $1.905 million.
"I think it's a true reflection of the current market," said Ray White agent Lew Pottinger.
"There isn't a lot of supply of that type of upper-end apartments in Buderim particularly in a quiet street and where you can walk around the corner to be right in the middle of the village."
Located in a six-year-old complex, the apartment has a highly valued north-east aspect.
The auction started with 10 registered South-East Queensland bidders, but by the dying stages the battle was between two with their eye on the prize. The successful couple were locals who are downsizing.
Downsizer duplexes in the CBD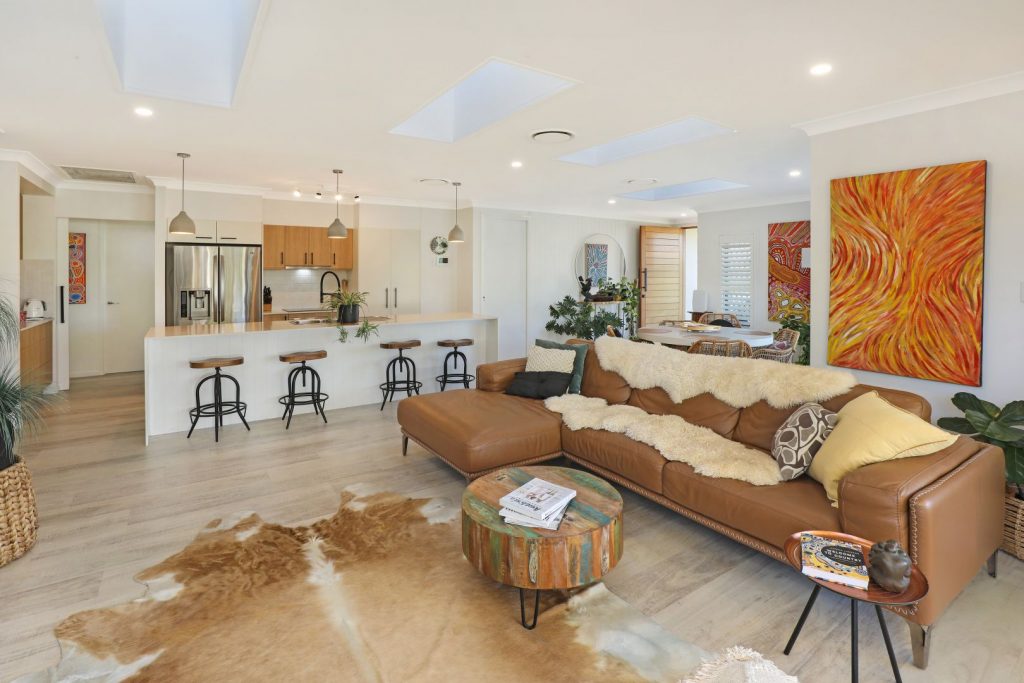 Going down in size doesn't always mean going up in height or price.
Duplexes such as 1/125 Parker Street in Maroochydore, which sold for $1.3 million, are the perfect compromise, according to Property Today agent Troy Scott.
Six registered bidders were keen to secure the well-presented, three-bedroom duplex which is located within walking distance to the new Maroochydore CBD and to the delightful Cotton Tree shops.
"What's happening in the city is amazing," said Mr Scott.
The duplex sold under the hammer to a local couple who are downsizing from acreage which they sold some time ago.
A short stint in a high-rise apartment block in the interim was enough to convince them that living at ground level was for more attractive.
The low-set property previously sold in June 2020 for $690,000 and then was extensively renovated.
"It's a hot area," said Mr Scott. "It's close to the shops and cafes, and a short distance to Maroochydore Beach."
Is the market slowing down?
It's probably in the last two to three weeks that Property Today's Jamie Hill has noticed some hesitancy in the residential property market.
"If you go back to the end of December and into January it was about 90 to 100 per cent clearance rate," said Mr Hill.
Now some auctions are being cancelled and more properties are being sold prior to auction.
"I think the confidence has been chipped away with the war, fuel prices, floods, and a pending election. Maybe it's the auction campaigns. People are still out there, but 'subject to'," he said.
"It's going to be very interesting watching what happens over the next couple of months.
"I have been watching the number of bidders and talking to other agents. The market is calming.
"We just not going at 160 miles per hour now. We are going back to 120, but we are still moving.
"The market isn't dead. We are just seeing less of those buyers that want to take (a property) off the market, that want a house and are prepared to pay extra to take it off the market."
But while buyers don't seem to be in as much of a rush as they were six months ago, good prices — even record-breaking ones — are still being achieved, said Ray White's Jake Loiero.
"Serious sellers are still getting good prices for their property," he added.
"Those sellers who set their expectations at a realistic level are getting rewarded.
"Property prices may not be lifting at the same rate as they were late last year however premium prices are still being achieved."
Upcoming auctions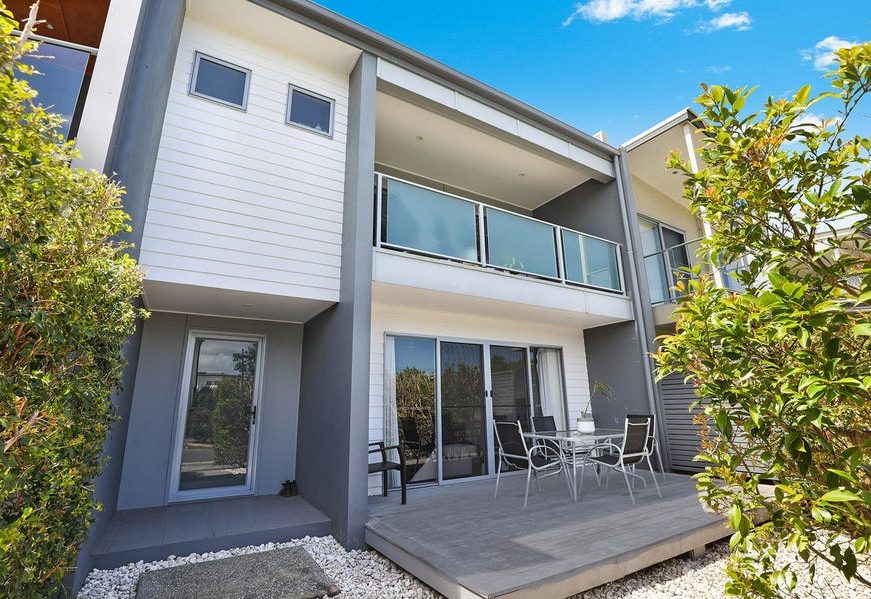 Located in the Sunshine Cove estate, a relatively new two-storey house at 15 Forsayth Lane in Maroochydore is listed by Dave Hawkins of Adams & Jones.
"It's a generous-sized house with great views of the lake and park and little to do when it comes to maintenance," Mr Hawkins said.
"It's a convenient location. Everything is three minutes from Sunshine Cove; the Plaza, beaches, schools, just everything."
A townhouse at 17/21 Lakeshore Avenue in Buderim, listed by Ray White's Mitch Rowe, is "just five minutes to everything".
The well-located three-bedroom property has a large backyard and is in a complex with a pool and pleasant gardens.
"This property is attracting interest from first homebuyers, investors and downsizers," Mr Rowe said.
You might feel like you are a million miles away when you are in Zen mode at 286 Ilkley Road in Ilkley, but in fact you are only eight minutes to the centre of Buderim.
The four-bedroom home which has a beautiful interior is listed by Ray White's Kathryn Willshire.
"It's the ultimate in tranquility and privacy," said Ms Willshire.