Environmentalists want urgent action to cut visitor numbers to our nearest wilderness area, but the State Government believes its popularity is "no reason for concern".
A Department of Environment and Science (DES) spokesperson said a 37 per cent increase in permits in 2021 over the previous year was due to renewed interest in camping and beach driving ignited by the pandemic.
There were 124,700 four-wheel-drive permits issued for the Cooloola Recreation Area in 2021, compared with the total of 90,838 in 2020.
The 60,000-hectare Cooloola section of the Great Sandy National Park is located between Noosa North Shore and Rainbow Beach and is the largest remnant of coastal vegetation on the southern Queensland mainland.
Sunshine Coast News in November revealed concerns that the beach playground was being "pummelled to near-death" by the huge volume of vehicles.
"While the increase in permit numbers, specifically, is no reason for concern, in general the Queensland Parks and Wildlife Service (QPWS) continues its focus on compliance," the DES spokesperson said.
Do you have an opinion to share? Submit a Letter to the Editor with your name and suburb at Sunshine Coast News via: news@sunshinecoastnews.com.au
"This is to ensure that everyone who visits the Cooloola Recreation Area does the right thing to protect the area's environment and ensure all visitors enjoy the experience."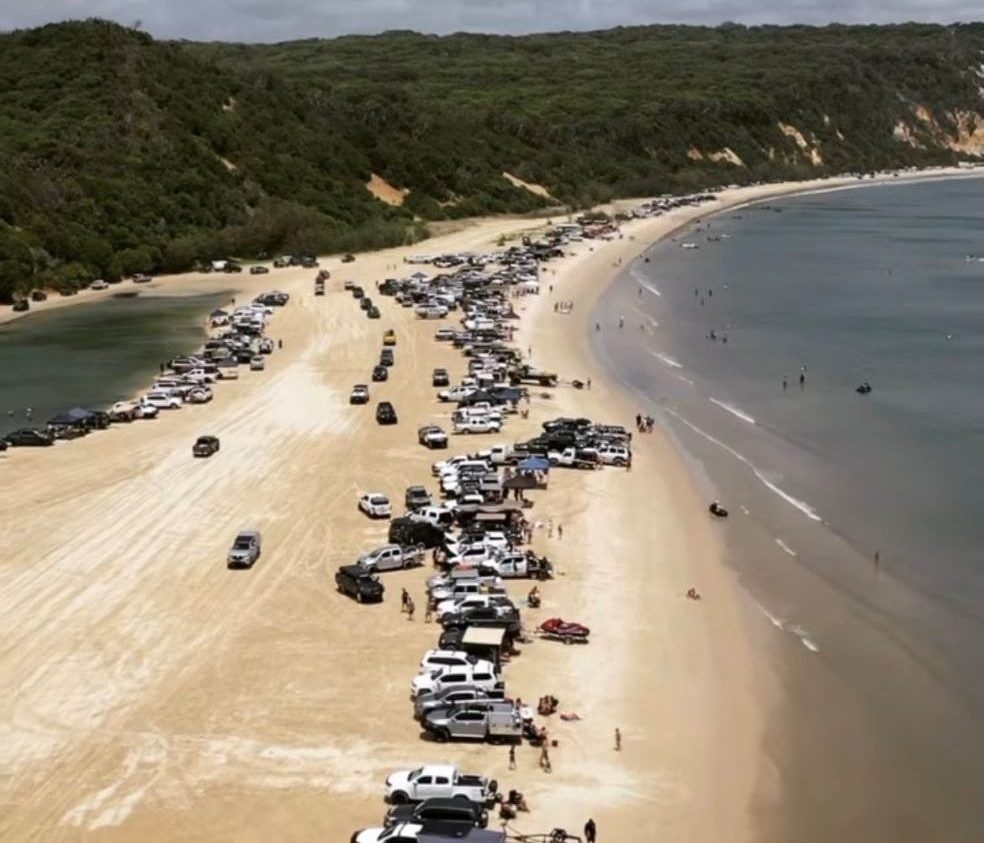 But Narelle McCarthy, of the Sunshine Coast Environment Council (SCEC), said past and current visitation numbers were unsustainable and causing significant degradation of the natural environment and ecosystems, impacting wildlife and affecting the cultural heritage.
An ongoing compliance campaign, named Operation Sand Strike – a joint operation between the Queensland Parks and Wildlife Service (QPWS) and the Queensland Police Service (QPS) to crack down on poor behaviour  – recently fined 62 people for driving and camping offences.
QPWS compliance manager Michael Devery said rangers and police would continue ongoing compliance activities, admitting that "the attitudes of a small minority of people camping or visiting Teewah needs to change".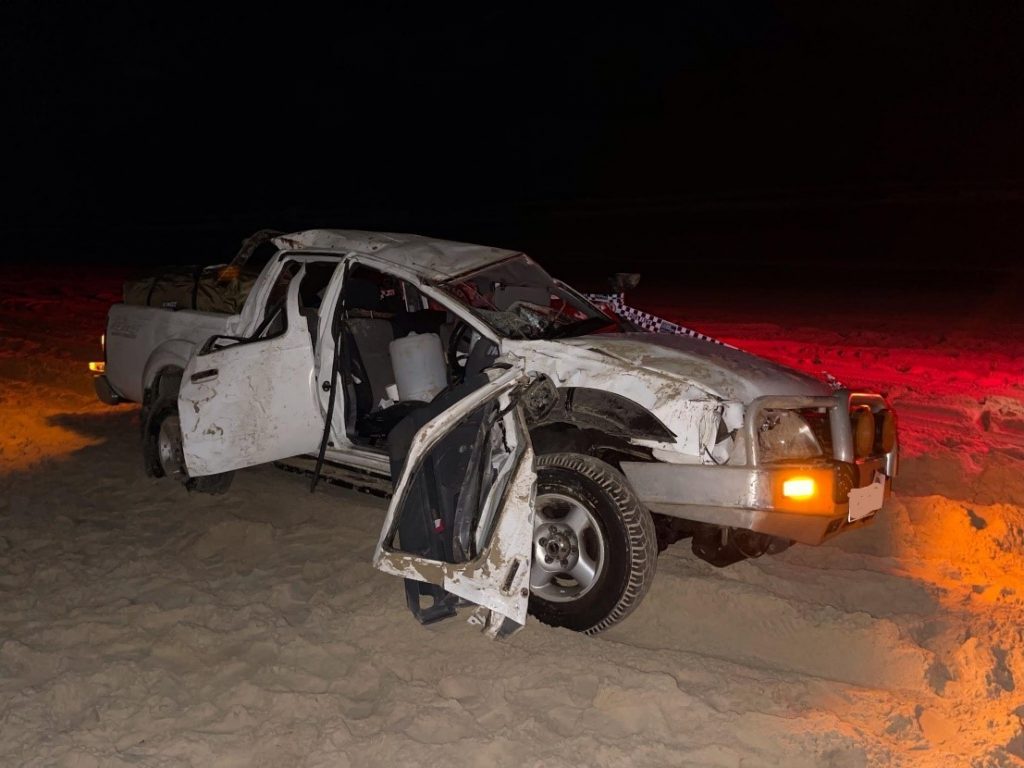 Only accessible by four-wheel drive, the area has recently been experiencing volumes of day-tripper numbers that used to only occur over summers.
While there are no limits on day-tripper numbers, capped camping permits have been reduced from 2200 to 1500 a night in direct response to poor behaviour on the golden sands.
The growing calls to stop the soaring visitor numbers come as a crucial State Government-commissioned study is being undertaken on the area's capacity.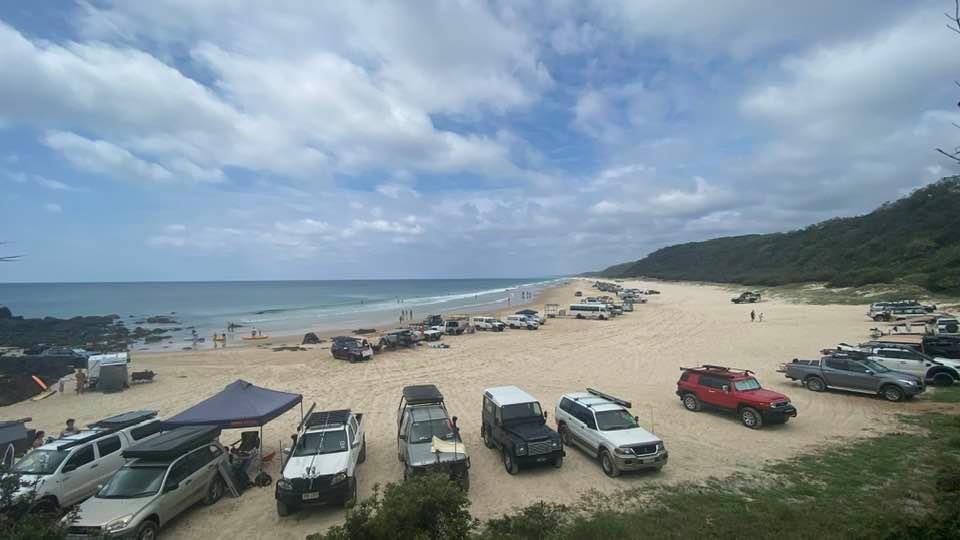 Help keep independent and fair Sunshine Coast news coming by subscribing to our free daily news feed. All it requires is your name and email. See SUBSCRIBE at the top of this article. 
The Sustainable Visitor Capacity and Management Study covers the Cooloola Recreation Area, the Bribie Island Recreation Area and the K'gari (Fraser Island) Recreation Area.
EarthCheck Pty Ltd has been engaged to deliver this study that is expected to be finalised by mid-2022, and is reaching out to a range of partners and stakeholders, including First Nations organisations, authorised commercial operators, community organisations, industry groups and state government departments, councils, and elected representatives.
The DES spokesperson said outcomes from the study would: help Queensland Parks and Wildlife Service in its drive to maintain sustainable visitor capacities for these areas; encourage visitor behaviour that will lead to improved enjoyment of the areas; help protect cultural heritage sites; help reduce unpermitted vehicle access; and improve the use and behaviour of vehicles on beaches within the areas.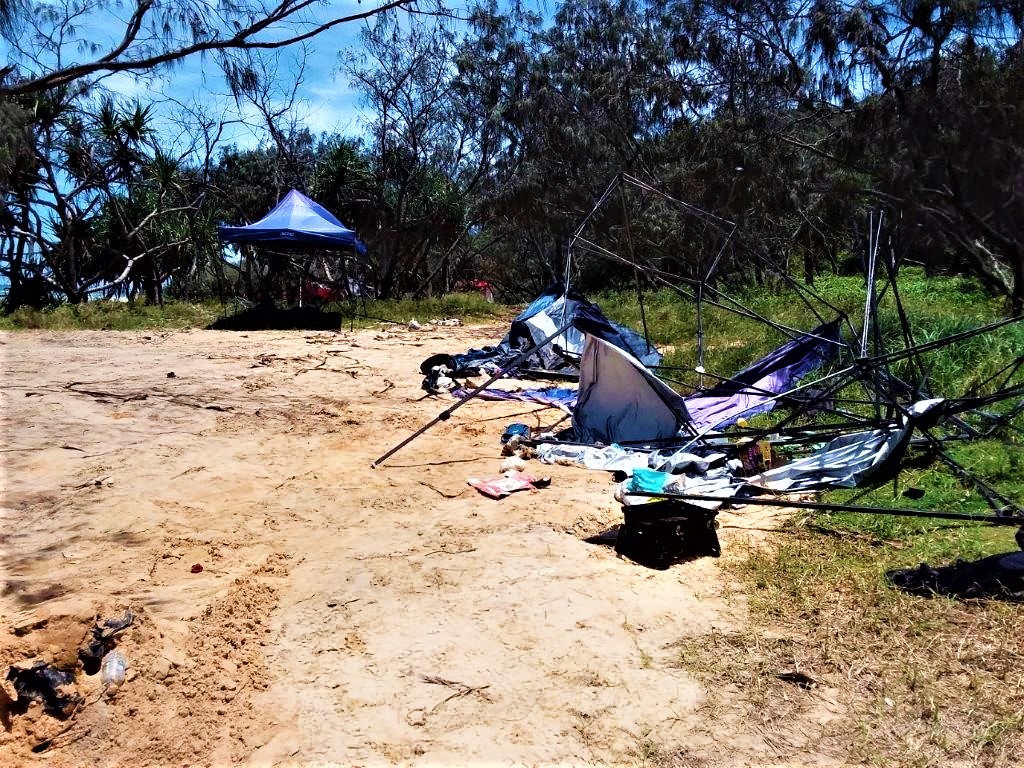 Among measures already implemented, the new portable waste facility at Teewah Beach complements similar amenities in the Cooloola Recreation Area at the Freshwater day-use area and on Clarkson Drive in the Rainbow Beach township.
The spokesperson said the waste disposal facility and the mandatory use of portable toilets by campers "will go a long way towards reducing pollution and improving everyone's experience when visiting the Cooloola Recreation Area".
Other QPWS initiatives aimed at improving the visitor experience in the recreation areas include the use of automatic number plate recognition systems to ensure valid permit holders access the areas and help improve vehicle behaviour, and an increase in overall compliance activities for visitor safety.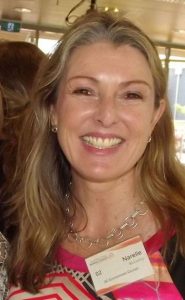 Do you have an opinion to share? Submit a Letter to the Editor with your name and suburb at Sunshine Coast News via: news@sunshinecoastnews.com.au
Ms McCarthy said too many visitors and increasing numbers mistreating the recreation area and behaving badly were conspiring against the wilderness experience for all.
"SCEC has participated in discussions on the impacts from high levels of visitation and types of use and behaviours in Cooloola (and other protected areas/national parks such as Ocean Beach within Bribe Island National Park) and provided feedback in surveys undertaken by Queensland Parks and Wildlife Service and partnerships relating to Sustainable Visitor Capacity Management studies undertaken in the latter part of 2021," she said.
"We're looking forward to an update on the findings of these studies and better protection and restoration of the significant values of this special place."
Meanwhile, Mr Devery said the long-running compliance campaign and improvements to camping regulations were designed to make Teewah Beach safer and more family-friendly.
"We conducted patrols at Teewah last week and it is living up to its reputation as one of Queensland's most popular camping areas," he said.
"Rangers observed large numbers of day visitors and campers in all the camping areas, and we provided safety advice to many people.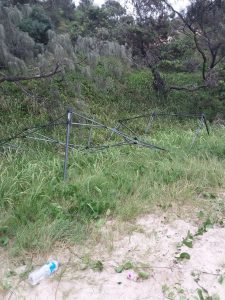 "We want people to come to Teewah Beach and have fun, but they need to ensure they have the necessary camping and vehicle access permits."
Mr Devery said most campers had their own port-a-loo (five fines issued), which was a requirement that was introduced last year to help prevent bush toileting and patrols were pleased to see campers were adhering to the campfire ban (one fine issued).
"Although the number of fines recently issued by rangers and QPS officers had decreased on previous compliance actions, the need to continue to issue fines was disappointing," he said.
"During their patrols, police issued 51 fines for speeding, defective vehicles, failure to wear seatbelts and other driving offences.
"In addition to the fine for the unlawful campfire, QPWS issued fines for driving on vegetated sand dunes, failure to bring port-a-loo offences and disorderly conduct.
"Police conducted 384 random breath tests on the beach, along with 16 random drug tests that returned negative results."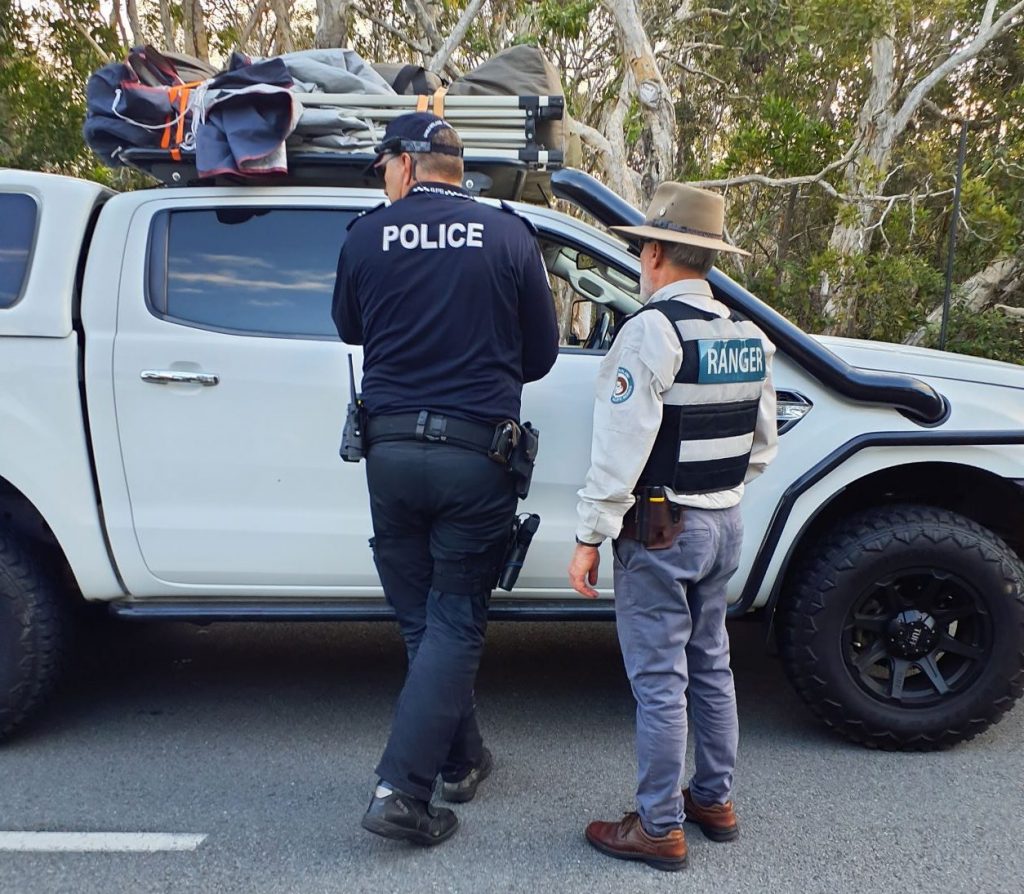 Mr Devery said rangers and police would continue ongoing compliance activities.
"Our compliance activities are necessary to ensure Teewah remains a safe place to visit, and QPWS and QPS have zero tolerance for poor behaviour," he said.
"Everyone who visits Teewah has a responsibility to care for it, and a responsibility to behave themselves, so get your permits, bring a port-a-loo, don't light fires and obey the speed limits and road rules."
List of QPWS penalty infringement notices:
5 x $413 PINs for no portable toilet in camping area
1 x $275 PIN for disorderly conduct
1 X $689 PIN for alleged illegal fire
4 x $275 PINs for alleged driving on vegetated dunes.
List of recent traffic infringement notices:
14 x speeding
10 x defect vehicle (7 x grounded/directed home)
12 x no seatbelt
1 x exceed carrying capacity
3 x modified exhausts
1 x use mobile phone
2 x unregistered vehicle
2 x unlicensed driving
5 x P-plate offences
5 x drink drive
For more information about Teewah, visit the website.