The desire for easy beachside living has sparked a two-for-one trend of people knocking down old houses to build high-end duplexes along the sought-after coastal strip.
Blue-chip beach suburbs in the Golden Triangle are witnessing a rush of multimillion-dollar duplexes with their own pools, basements and courtyards, and prices starting around $2 million.
Applications to Sunshine Coast Council for dual occupancies have almost doubled in the past couple of years, with most between Buddina and Bokarina, as well as Alexandra Headland and Mooloolaba.
There were 102 applications in 2021, according to a search of the council's Development.i online tool, compared to just 59 in 2019.
In one recent application, a three-bedroom brick house on 546sqm on Oceanic Drive, Warana, would be replaced with a luxurious duplex, with each side having three bedrooms, its own pool and courtyard and outdoor entertainment area.
Get your fix of local stories by subscribing to our free daily news feed: Go to SUBSCRIBE at top of this article to register

ADAMS + SPARKES Town Planning director, Peter Sparkes, said there was a trend of knocking down old houses in prime locations and building modern, architecturally designed duplexes to "keep one and sell one".
"It's kind of like down-sizing but not relocating. They don't want to leave because they love the location and there's still an opportunity to develop the site," Mr Sparkes said.
He said the desire for beautiful duplexes appeared to be driven by the pursuit of lifestyle.
"You're not in an apartment, it's still your own dwelling, you've got your own yard but you haven't got a massive property to upkeep and maintain.
"But you've still got that element of your own address and your own privacy, compared to apartment living, which is appealing to all age groups."
Unlike the "bland, mirror-image" duplexes of the '80s, Mr Sparkes said today's versions were "high-end" with three or more bedrooms, tall ceilings and all the best features.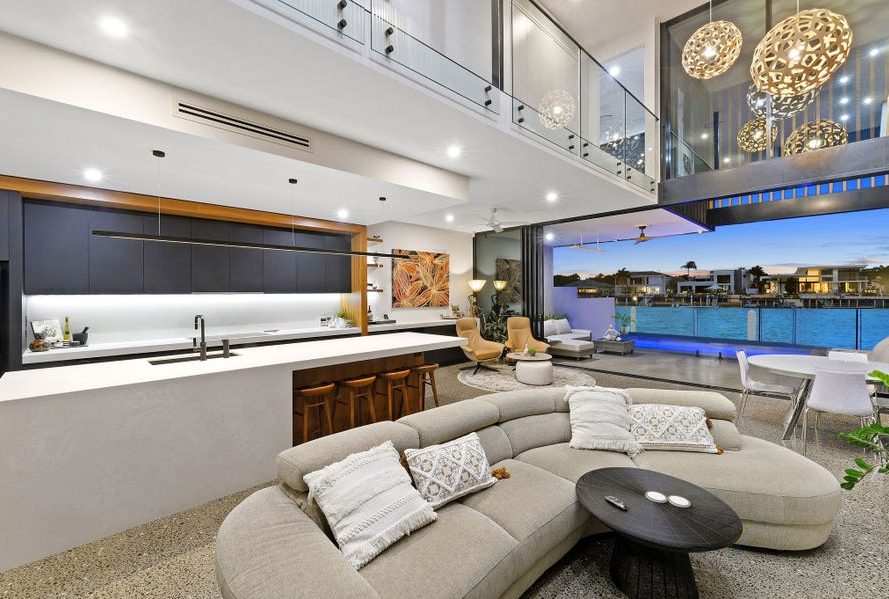 Next Property principal Loren Wimhurst said duplexes were more desired now because it was becoming very expensive to own a home close to the beach.
An example of a multimillion-dollar sale was 2/31 Neerim Drive, on the waterfront at Mooloolaba, which went for $3.45m.
The stylish, high-tech and energy efficient home featured floor-to-ceiling glass panels with water views, designer kitchen and bar, butler's pantry, spacious alfresco undercover entertaining area and private in-ground pool.
"That duplex went to a couple from Melbourne in their 50s. If they bought a house in the same area it would have been $5m," Ms Wimhurst said.
"With the duplex you still have the high-end quality, the luxury finishes and you're living in a blue chip area, and you still have your privacy (compared to an apartment).
"Better to be one of two than 22."
Housing Industry Association (HIA) executive director Mike Roberts said he was pleased with the rise of duplexes because it would mean more homes for people on the same amount of land.
The State Government wants councils to encourage "infill development", that is, demolishing single homes and replacing them with duplexes, townhouses and medium-density apartments.
The State's target for the Coast is 62 per cent of dwellings as infill by 2041 which equates to 53,700 homes.
"I suggest you should be able to build a duplex on anything of around 600sqm, so a lot of the properties on the Sunshine Coast would have a single house sitting on a block of that size," Mr Roberts said.
"If you were able to replace a single house with two smaller dwellings, it significantly adds to the number of households that can find accommodation on the Coast."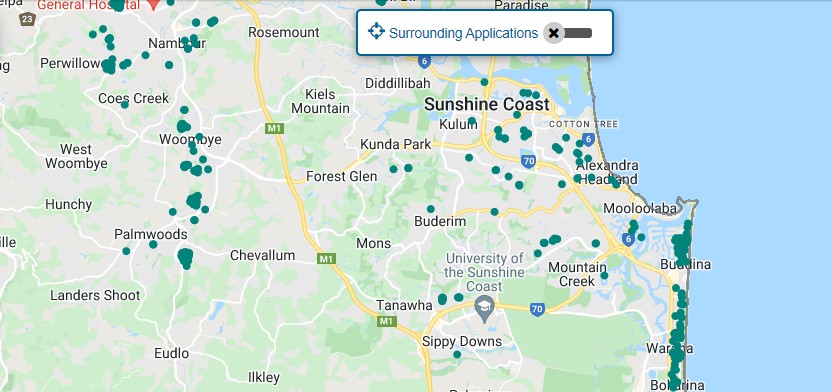 Mr Roberts said there was a "significant shortfall" of alternative forms of housing like duplexes, triplexes and townhouses which were more affordable than standard detached homes.
"Not everybody wants to live in an apartment and not everybody can afford to purchase a house on a block of land," said Mr Roberts.
"Often people are happy with a home that's about the size of a unit but that's attached to a small parcel of land that they can call their own, with a little garden, a little backyard and that's all they need."
How to build a duplex
Duplexes are labelled as "dual occupancy" under the Sunshine Coast Council town plan and require a material change of use.
Mr Sparkes said he believed the sheer volume of applications was creating challenges, however, the council appeared to be generally supportive of duplexes when they were done well.
He said it could take three to six months to gain the right approvals, before you could begin demolition.
"It's got to be a very thought out process with the right people on board, so it's not out of the question that it's a six to 12-month process to do it," he said.
If an application meets all the council's self-assessible criteria, the applicant doesn't have to obtain a development approval for a material change of use.
If it doesn't comply with the "self assessable" outcomes, then a development becomes code assessable.
However, all dual occupancies must obtain a development approval for building
work even if no development approval is needed for the material change of use.
Help keep independent and fair Sunshine Coast news coming by subscribing to our free daily news feed. All it requires is your name and email. See SUBSCRIBE at the top of this article