Spotlight has revealed it is looking at opening even more stores on the Sunshine Coast after recently celebrating the launch of its biggest superstore in the world at Maroochydore.
The group is considering sites in Caloundra and Noosa and, potentially, a Harris Scarfe store as well another outlet in Gympie.
It comes after the privately owned Melbourne-based company opened the 6000sqm Spotlight in Maroochydore alongside two other of their brands — Anaconda and Harris Scarfe.
Spotlight Group's executive deputy chairman and co-owner Zac Fried said he was drawn to Maroochydore by the big changes happening on the Coast, such as the new Maroochy CBD.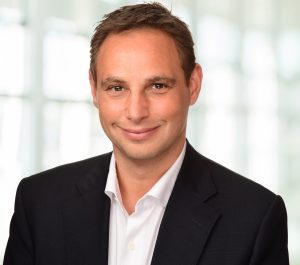 "I have in my office the list of everything that is going on the map on the Coast; it's pretty spectacular," said Mr Fried, listing major Sunshine Coast Council projects that have excited him.
"We have been looking at that location for a very long time.
"Back when hardware chain Masters owned the site, the Spotlight Group were looking at building a store there."
But it's really what is underway at Sun Central on the old Horton Park Golf Club area that has enthused Mr Fried.
"The council and Sun Central's vision to convert that into what it is going to be is quite an amazing thing," he said.
"There is huge potential. The dream that has been set by council and Sun Central is reality and it is happening.
"Our location is the perfect future edge-of-centre development."
CBRE's director of sales and leasing (retail) Brendan Robins said next year there would be three or four more sites under construction in the northern CBD area.
"The bulk of the buildings will be built and established by 2030," he said.
Work on the Maroochydore Spotlight Group site is far from complete. The Stage 2 retail commercial site, at twice the size of Stage 1, is being considered with the designs due. Once the permits are in place, construction could start as early as next year.
The final Stage 3 development is proposed to include two towers to house residential apartments, a hotel, office space or a combination of those depending on demand, but that might not happen for another six to eight years.
"We need to be realistic," said Mr Robins. "We don't want to be an eyesore and stand out with an eight or 10-storey tower down the other end from the CBD.
"Now it's about focusing on the retail and commercial today and getting that up and trading and then we will come back."