When looking to spend close to $3 million to secure a home that has room for a growing family, Sunshine Coast buyers have a choice of waterfront or acreage.
But when it comes to 'bang for buck' The Agency's Dan Smith said properties such as 44 Ferny Glen Road in Tanawha were top of the list.
"I am getting a lot of people who are considering both, or they are coming from the waterfront and wanting a bit more distance from their neighbours and privacy," he said.
The five-bedroom home sold under the hammer for $2.95m to a local couple with plans to grow a large family on the sprawling estate. The underbidder was from Alexandra Headland.
"It was important for the family to have a place for the kids to have a place to run around and have a good upbringing," Mr Smith said about the buyers.
There were four bidders – two from the Coast, one on the phone from Victoria and another recently relocated West Australian family.
"The result was strong," Mr Smith said. "We had one offer during the campaign. It was considerably lower than (the auction result). The result was above reserve."
"Tanawha is well-known for having a lot of high quality, small acreage, properties. This was one was unique. The average Tanawha property is maybe an acre and a half where this was five acres."
"There are quite a number of properties in Tanawha that are in this price bracket," he added.
KEEN BIDDING AT FIRST-TIME BUDERIM EVENT
Friday's Ray White Buderim in-room 4556 Auction Event was a first for the team.
Held in Buderim's Church Hall, it was filled to capacity with 123 people turning out to watch nine Buderim houses and apartments go under the hammer in the safety of a dry venue as dark clouds gathered outside.
The event was also live streamed on Facebook with 530 views.
"We sold six out of nine properties on the night," chief auctioneer Jake Loiero (pictured below) said.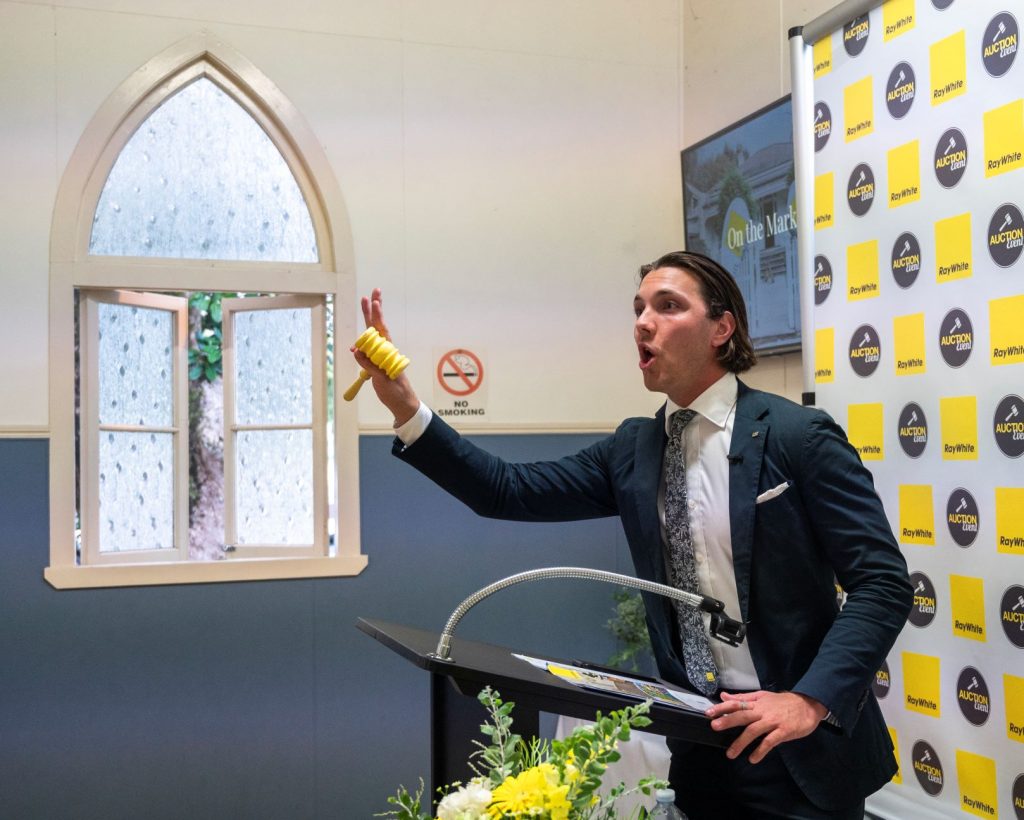 "We anticipate that the other three that didn't sell on the night will sell very quickly soon.
"It was hugely successful night. We will do another event next year."
The four-bedroom home at 3 Mayfield Street didn't disappoint Mr Loiero's expectations.
He predicted last week the auction of the blue-chip address property was going to be one to watch.
There were eight bidders for the two-storey architecturally designed modern home which sits in the heart of Buderim.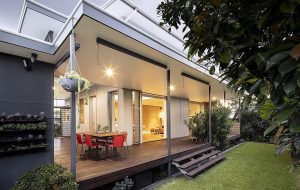 The bidding opened at $1 million before about 20 bids jumped the price up quickly to $1.260 million. A determined bidder slam dunked the group with a $1.3 million bid before being outbid by $10,000 with the property being sold under the hammer for $1.310 million.
Bidding for the renovated one-bedroom apartment at 5/6 Scanlan Court in Buderim started at $280,000. After about 12 bids the property sold under the hammer for $341,000.
"You can't buy anything that cheap around Buderim anymore especially with reasonable body corps and a good yield," Mr Loiero said.
The three-bedroom home at 5 Seaview Terrace in Buderim attracted two bidders.
They were willing to fight it out strongly, starting at $840,000 before quickly hitting $1.025 million where the auction was paused.
Like property stories? Get more direct to your inbox by subscribing to our free daily news feed: Go to SUBSCRIBE at top of this article to register. 
After some negotiation a further offer of $1.120 million was accepted and the property sold under the hammer.
Listing agent Jake Loiero said the buyers were downsizers moving up to the Coast from NSW. "They wanted the place," he said. "The buyers had their eye on the property for about three weeks."
NAMBOUR: AFFORDABLE AND ATTRACTIVE
In Nambour, Ray White's Matt O'Grady said the four-bedroom home at 17 Kooralbyn Court's auction didn't deliver a result on the day but immediately post-auction he had four keen buyers on this doorstep.
The Nambour market was very strong Mr O'Grady said.
The area, which provides all the necessary services, is still considered affordable when compared to Coast suburbs closer to the beaches.
"There are a lot of people looking to move into the area because of the larger sized blocks from 600 to 1000 square metres which gives them space to put a shed or store toys, or for tradies with trailers," Mr O'Grady said.
"Nambour properties are fairly scarce on the ground. As we are getting them, they are selling quite quickly."
BOUTIQUE EUDLO
Mr O'Grady was unable to secure a buyer for 6 Ash Lane in Eudlo with both wet weather during the campaign and the property being tenanted until September 2022 hampering the sale.
But he is confident a post-auction sale can be achieved in the character filled, boutique-style village. Most of the places being sold in the area are selling in 25 to 30 days of being listed.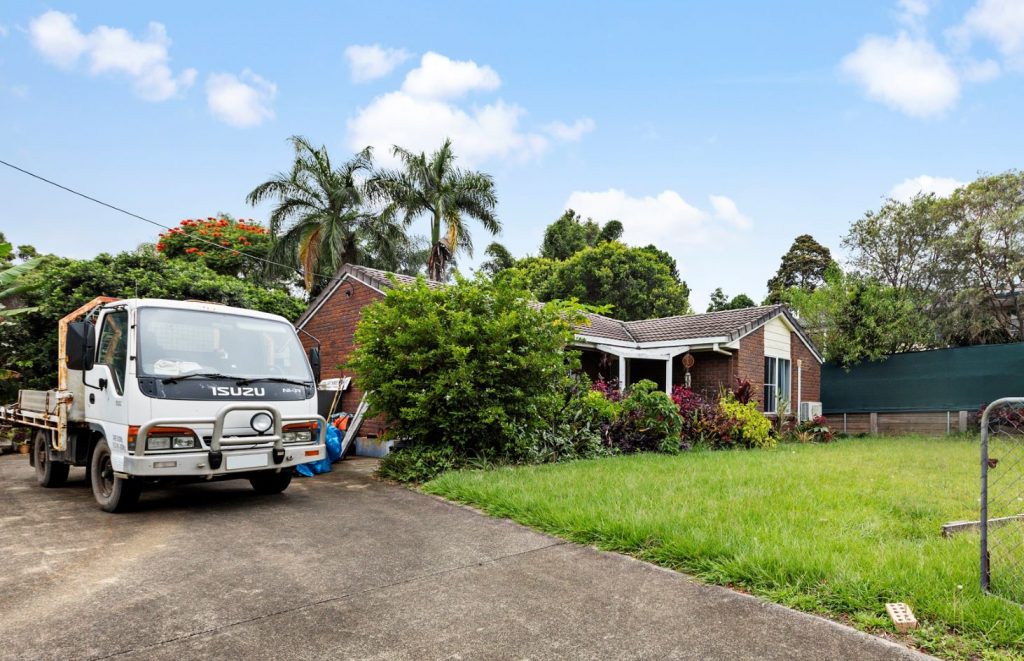 "Any of those railway towns – Eudlo, Mooloolah, Woombye – they are all starting to get a boutique feel to them," he said. "The sales are quite strong, and the price-point is surprising.
"You can have acreage close to a township and it's a little slower pace. It's less populated and people tend to know their neighbours," Mr O'Grady said.
UPCOMING AUCTIONS
For downsizers or a busy professional couple, the top floor four-bedroom Buderim apartment at 6/8 Pioneer Crescent will hold some interest.
"It's a massive unit," Ray White's Jake Loiero said. "It's located literally right behind the village with its restaurants and shops."
He also noted the Aspects on Buderim building is high quality, low maintenance complex with a lift.
Set on over an acre the five-bedroom home at 8 Shady Grove in Tanawha is "an awesome estate" said listing agent Rebecca Fletcher of Home Sunshine Coast.
"It's one of those properties that you need to see to appreciate how awesome it is; the photos don't do it justice.
"We have already had 40 groups through.
"It's a lifestyle estate with two separate wings, a good layout, an entertainer's kitchen inside and heaps of living space."
Up in Buderim Property Today's Jamie Hill has listed the five-bedroom home at 18 Sam White Drive (pictured below).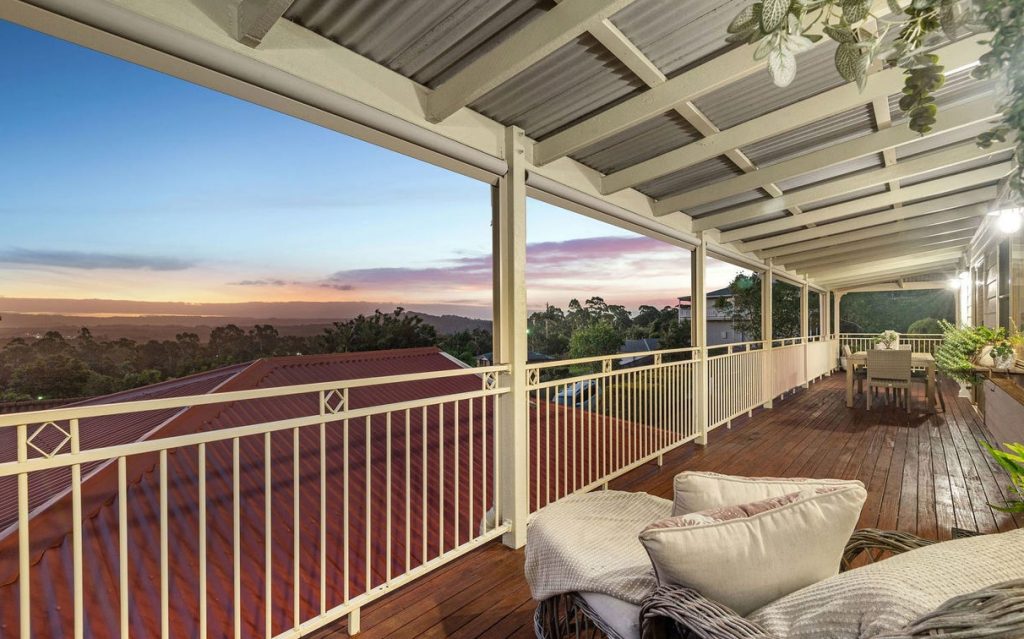 Even with all the torrential rain there has been 60 groups through the property.
"That's the great part of where it is positioned, there were no water problems at all," Mr Hill said.
The views of the Blackall Range in the afternoon while kicking back on the deck are "amazing".
"It's two separate properties; upstairs and downstairs." There are opportunities for multi-generational living. "Or for a first homebuyer that wants to earn from Airbnb through the bottom section," he added.