The Sunshine Coast's treasured beaches have been decimated by a "perfect storm", with work underway to safeguard the most eroded stretches before the Easter holidays.
Surf Life Saving Queensland's regional manager for the Sunshine Coast, Aaron Purchase, said our prized assets had taken their worst battering in years due to recent weather events.
Mr Purchase said the deluges and associated flooding and storm water run-off, king tides and series of solid swells had combined to cause severe erosion – and create hazards!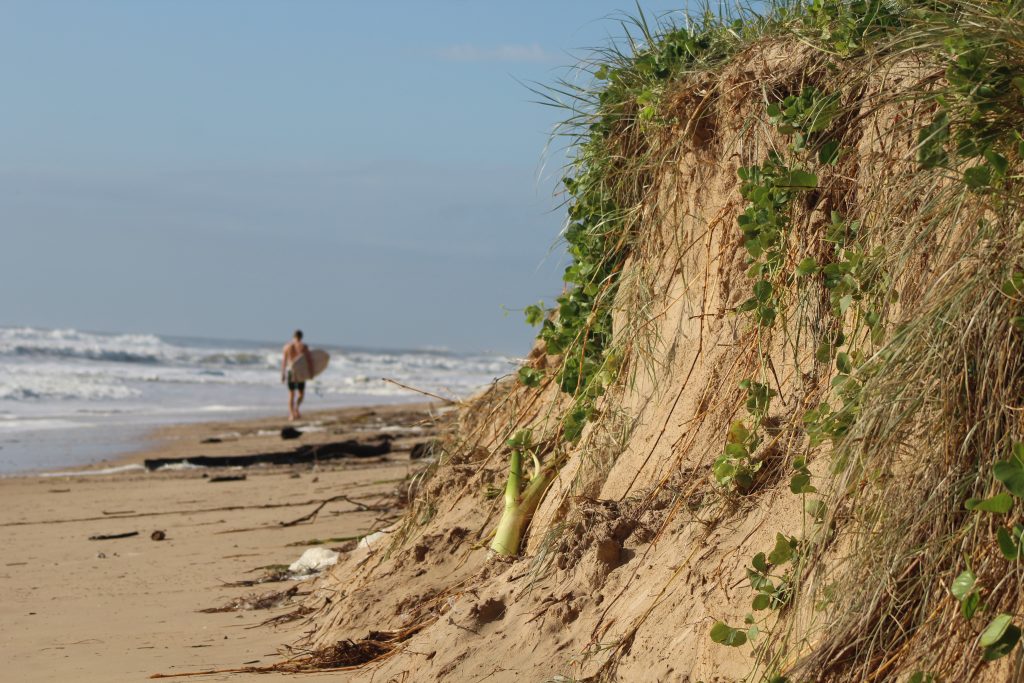 He said sand cliffs, known as "scarping", had been carved along our coastline and warned beachgoers to take extra care in coming weeks and months.
"Everything is really unstable at the moment, people need to be careful and watch their kids and pets. There are some really steep drop-offs.
"We often get erosion during the cyclone season, but this is worse than usual. We don't usually get such an extreme combination of events. It was a perfect storm."
Mr Purchase said a considerable amount of debris had found its way on to our beaches.
He said some unexpected things had washed up, including a donkey, sheep, water tank and three pontoons that could have come from the Brisbane River.
A Buddina resident told Sunshine Coast News they almost lost a beloved pet that slid off a sand cliff and would have been swept away if a passer-by had not jumped in to to scoop it to safety.
SCROLL DOWN FOR VIDEO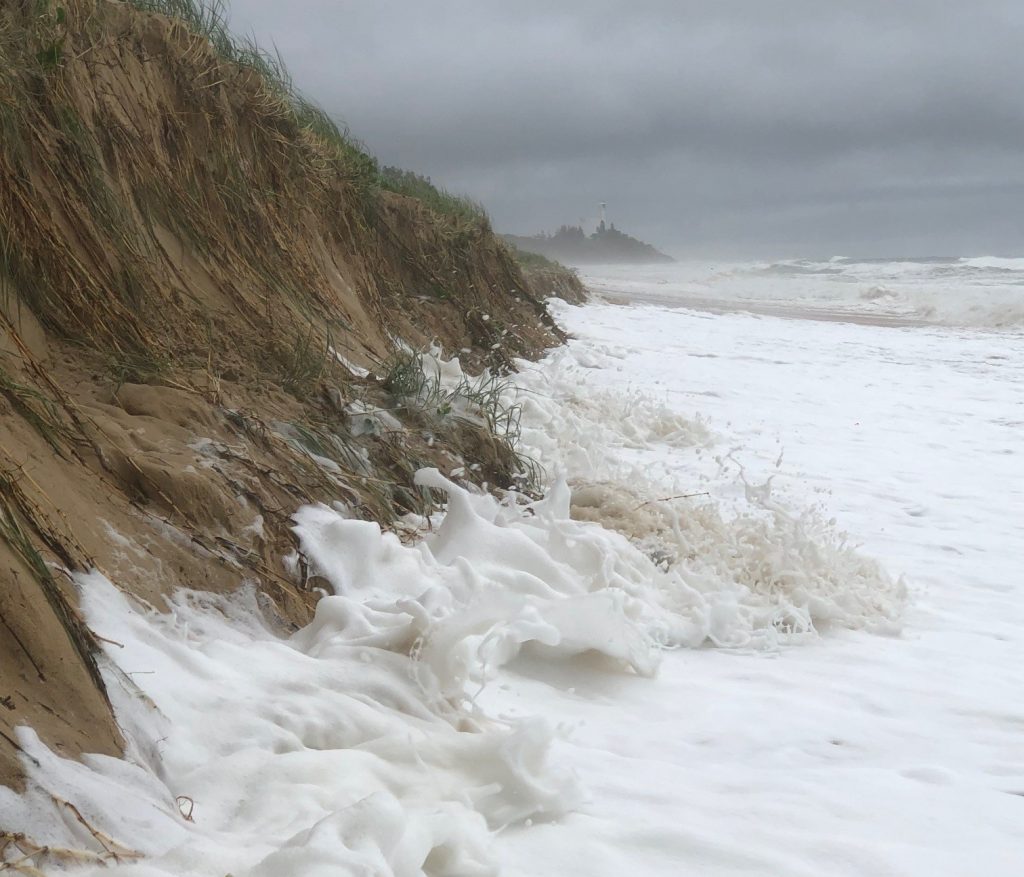 Alexandra Headland Surf life Saving Club general manager, Ashley Robinson, said the tourist strip between Alex and Maroochydore had been stripped of sand, with rocks exposed everywhere.
Mr Robinson said that while this could happen at this time of the year it was "as bad as I've seen it for at least five years".
"There is some sand in the flagged area south of the clubhouse, but the rest is looking pretty grim.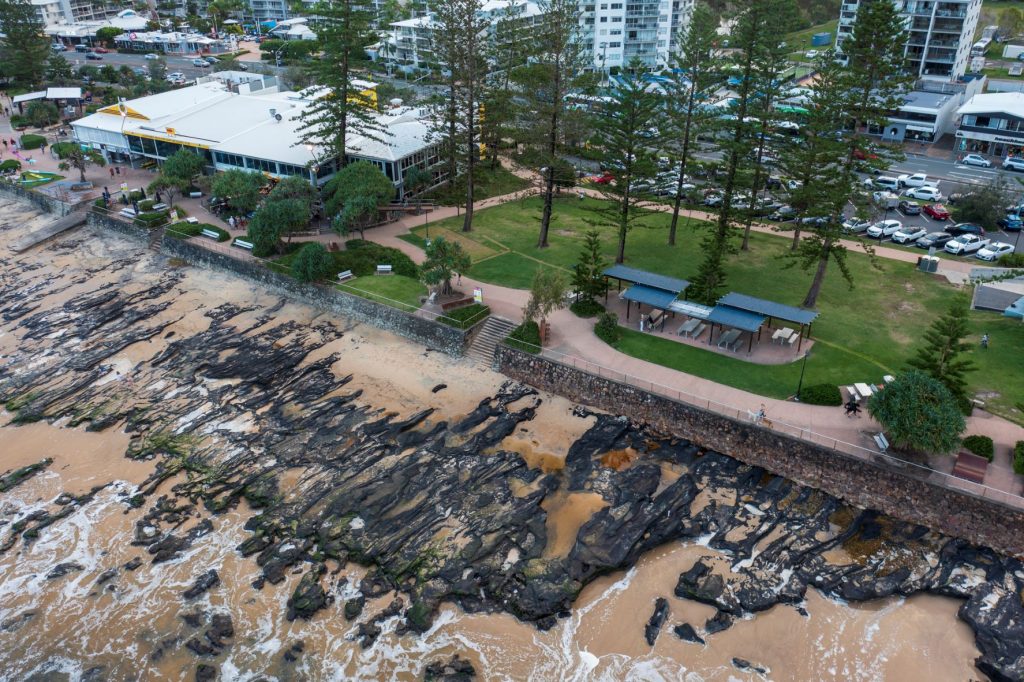 "Kids love foraging on the rocks, but extra care is needed, particularly on the high tide.
"This has caused some environmental damage and it could also hurt the economy as it's such a popular tourist area and the Easter holidays are not far away."
Like stories that inform, connect and celebrate the Sunshine Coast? So do we. Join an independent local news revolution by subscribing to our free daily news feed: Go to SUBSCRIBE at top of this article to register
Sunshine Coast Council said it was assessing the damage to beaches and infrastructure.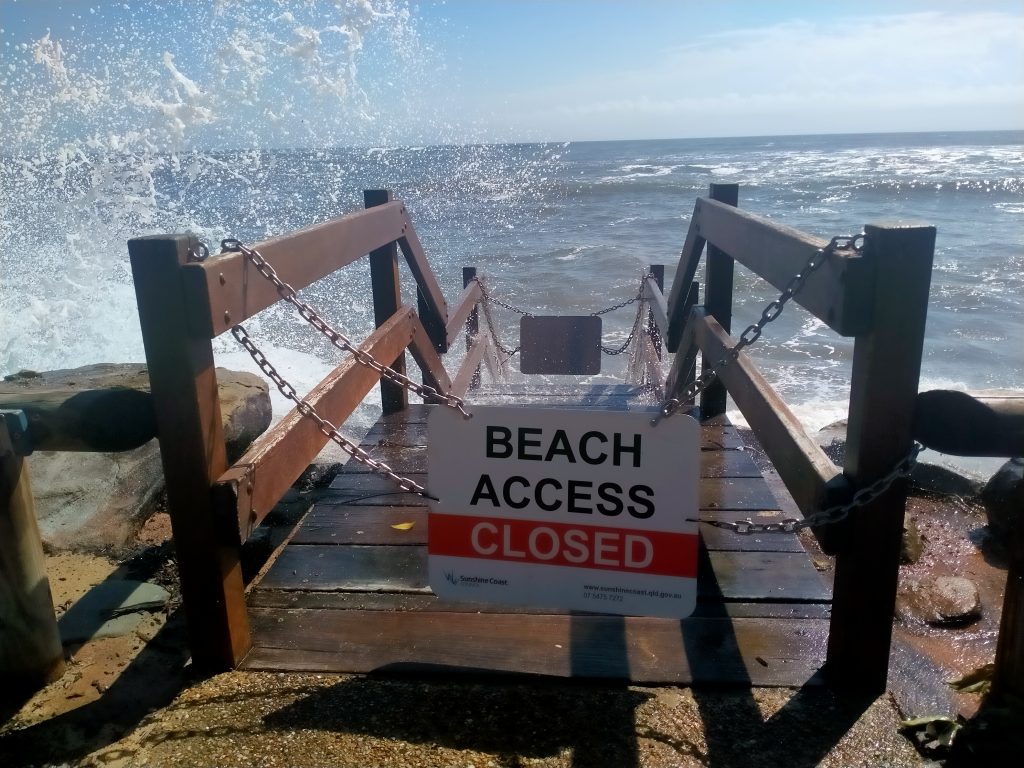 "We ask residents, for their own safety, to please avoid dangerous areas and follow any onsite signage. Please be patient with us and be kind to our staff and contractors out on site – community safety is council's top priority," a spokesperson said.
"A lot of debris and fallen trees have ended up over pathways, steps, beach accesses or washed up on the beach, as well as erosion in and around accesses and other infrastructure. The beaches close to waterway entrances have seen, and will continue to see, the most amount of debris.
"Our crews aim to clean-up as quickly as tide and weather conditions allow, focusing on high use areas first. Some work may depend on the availability of machinery and any adverse weather, swell or tides."
The spokesperson said Queensland Government Legislation outlined that council could only remove debris from waterways, shorelines and tidal land if it was a threat to infrastructure, vessels or public health and safety.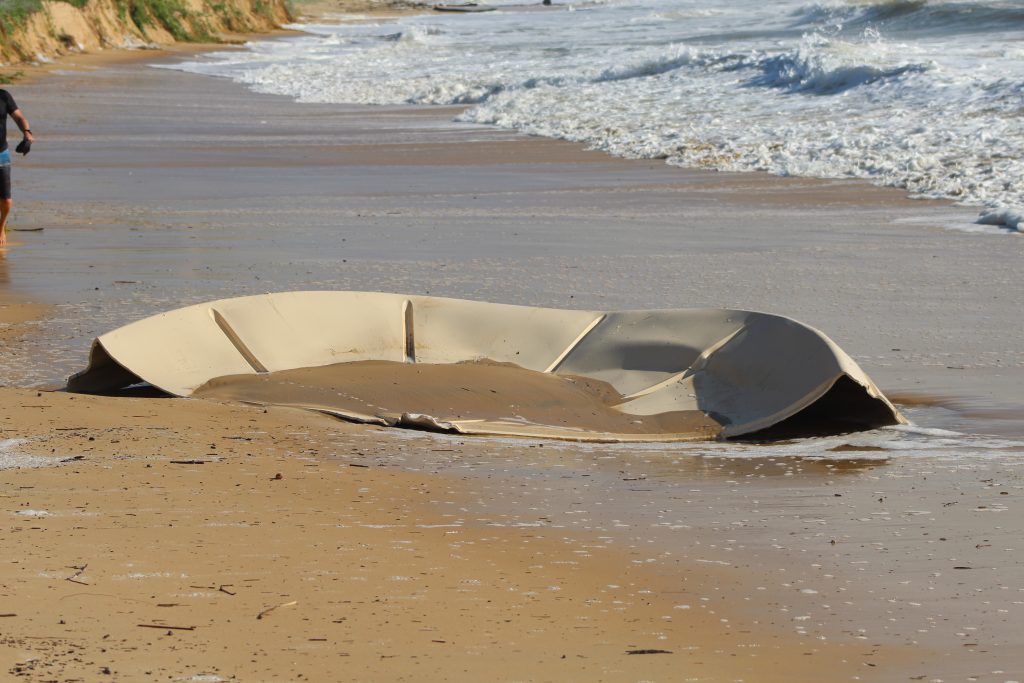 The beach clean-up will be restricted to:
debris from shoreline areas around Surf Lifesaving towers such as flagged areas and bathing reserves at Coolum, Maroochydore, Mooloolaba, Currimundi Lake, Dicky Beach, Moffat Beach and Kings Beach.
any debris incorporating carcasses or hazardous materials (possible chemicals or sharps)
large inorganic matter (couches, water tanks)
debris in beach accesses or around approved structures.
The council spokesperson said that a loss of sand under the Moffat Beach boat ramp had undercut the ramp, which would have to be repaired.
All locks and weirs had been checked and were working fine.
"Maroochy River Public Pontoon is closed until we can repair it," the spokesperson said.
"Golden Beach has continued to see erosion, which the dredge will continue to address when weather and tides allow. Any further action will be assessed once the storms have passed.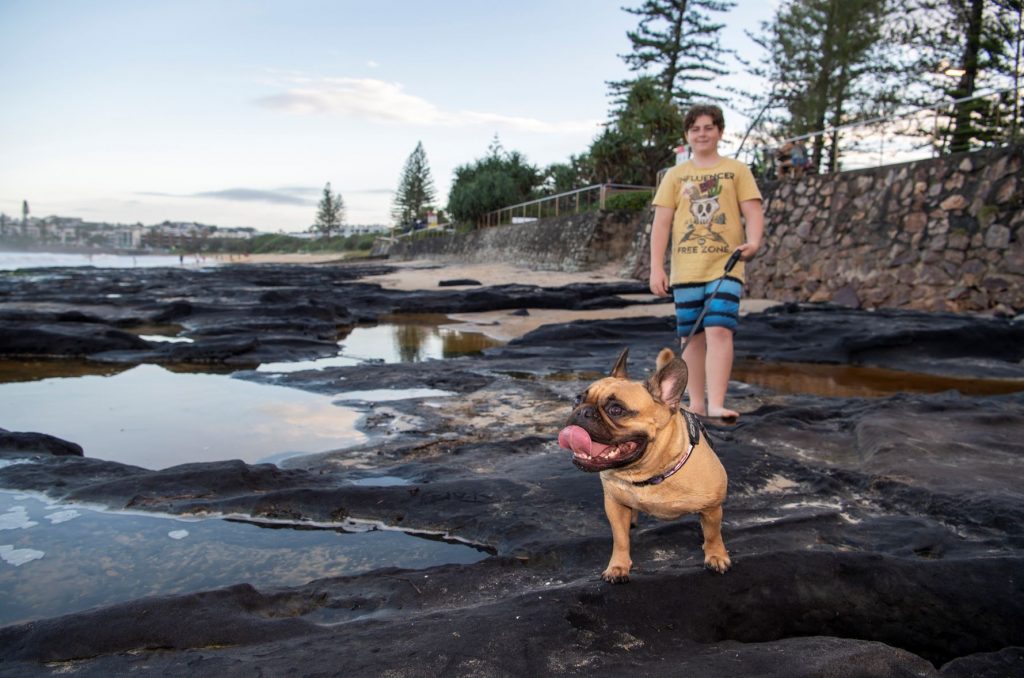 Callum,14, and his dog, Polly, take a walk on the exposed coffee rock at Alexandra Headland beach. Picture: Warren Lynam
Council is working on the following:
erosion at beach accesses will be backfilled with sand
debris on the beach will be picked up in the high use areas with small machinery, beach tractors and beach sweepers as able to under the legislation
scarping in some areas will be made safe with a machine
signs which became loose will be fixed
debris on boat ramps to be cleaned up with a machine
trees blocking accesses will be removed