If it's flooded forget it, back it up!
The Sunshine Coast has recently experienced some extraordinary weather causing chaos and tragedy to some road users.
Emergency services are struggling to comprehend why some motorists ignore the notice signs and warnings that are erected on flooded roads.
It is not only a risk to our emergency services to assist in these incidents but it also an offence to drive through flood waters when there is a sign erected.
Flood waters can tear away the road surface and result in the surface of the road being much deeper than you know.
A vehicle's power will cut out, disabling electric powered windows and locks. The vehicle is near impossible to get out of.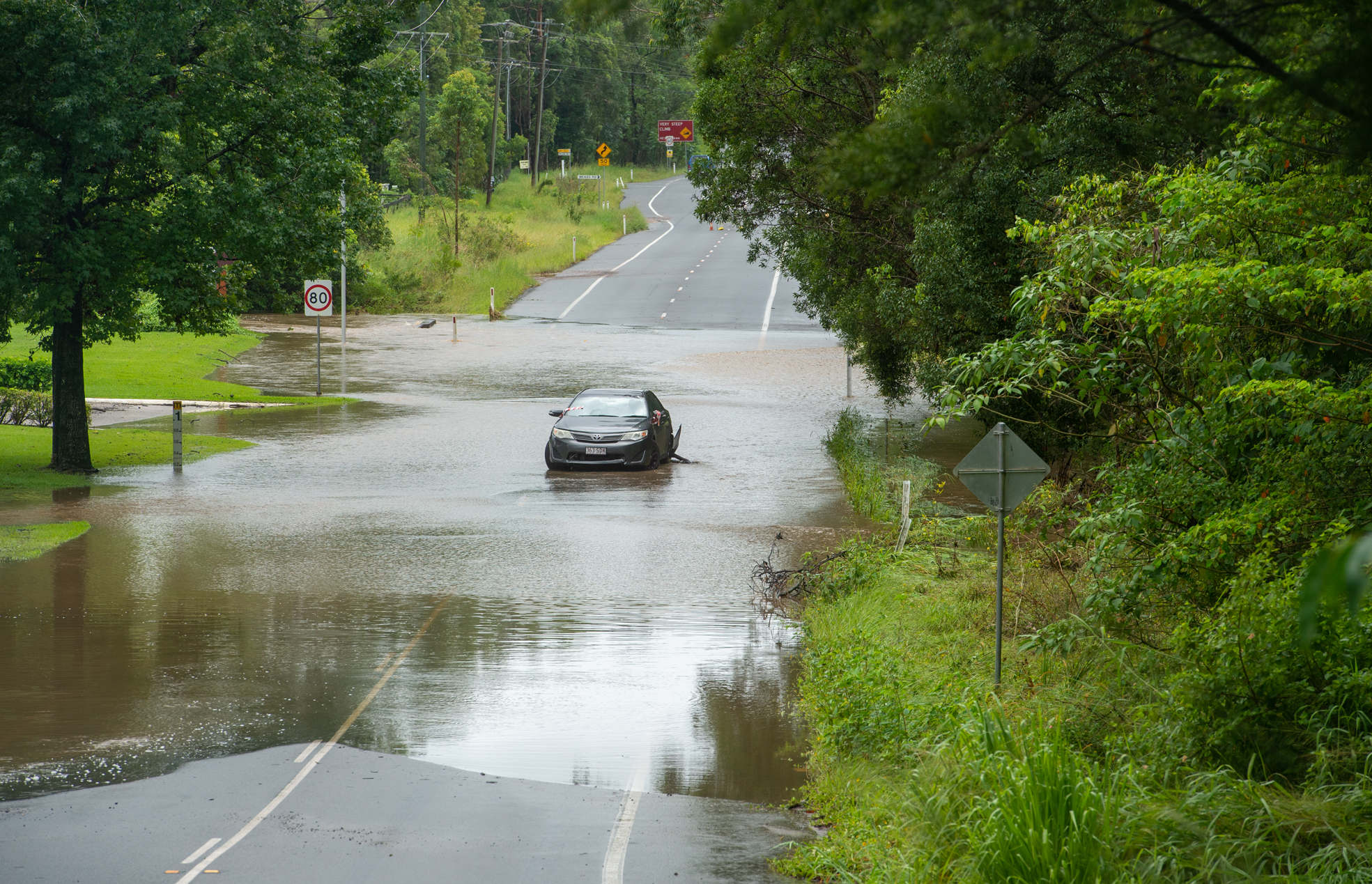 To prevent any damage or to ensure the safety of road users, a temporary road closure sign may be displayed to all traffic.
These may say: 'Road Closed Due To Flooding Maximum Penalty 200 Units', 'Road Closed No Entry Due To Flooding', 'Road Closed', 'Water Over Road' or just a simple 'No Entry.'
Receive the day's local news direct to your inbox by subscribing to SCN's FREE daily news feed. All it requires is your name and email. See SUBSCRIBE at the top of this article.
The Restricted Road Use Notice sign, under Section 46(4) of the Transport Infrastructure Act 1994, states it is an offence for a person to drive past a restricted road use notice without a reasonable excuse and may result in a $827 fine.
In addition, an offence under Section 100 of the Transport Operations (Road Use Management – Road Rules) Regulation 2009 disobey a 'No Entry' sign on any road may result in a $192 fine.
If a motorist enters any flooded road, state or council managed, under s83(1)(c) Transport Operations (Road Use Management) Act 1995, police may issue an infringement notice for careless driving/due care and attention, which is $551 fine.
Do not underestimate the ferocity of the flood waters. If it's flooded forget it.
This column is compiled by the Sunshine Coast District Crime Prevention Unit.
If you have information for police, contact Policelink by providing information using the online suspicious activity form 24hrs per day at www.police.qld.gov.au/reporting.
Report crime information anonymously via Crime Stoppers. Call 1800 333 000 or report online at www.crimestoppersqld.com.au.