The canny newspaperman who secured a "scoop" that brought the world to the Sunshine Coast has passed away, aged 92.
Nambour Chronicle editor Peter "Richo" Richardson also was credited with helping forge a more marketable name for our region – previously known as the "Near North Coast".
His instinct for news was amazing and, acting on a hunch, he chartered a boat to find the now legendary La Balsa raft on November 5, 1970.
Many residents may not know the incredible story of the raft and how it led to the naming of La Balsa Park in Harbour Parade, Buddina.
After 161 days at sea aboard a craft made of balsa logs, four ragged-looking adventurers were towed into the calm waters of the Mooloolah River.
Alsar Vitale, Gabriel Salas, Marc Modena and Norman Tetreault and their cat, Minet, had drifted 11,000km across the Pacific Ocean from Ecuador to prove a centuries-old theory that South Americans could have had contact and trade with Pacific cultures before the Christopher Columbus era.
It was the biggest tourism bonanza in Sunshine Coast history as media around the nation and world shouted about Mooloolaba, until then little more than a dot on a map of the southern Queensland coast.
"Richo" had chartered the pleasure launch Capri, skippered by Mooloolaba's Don Tracey, to search for the crew as they neared the Coast.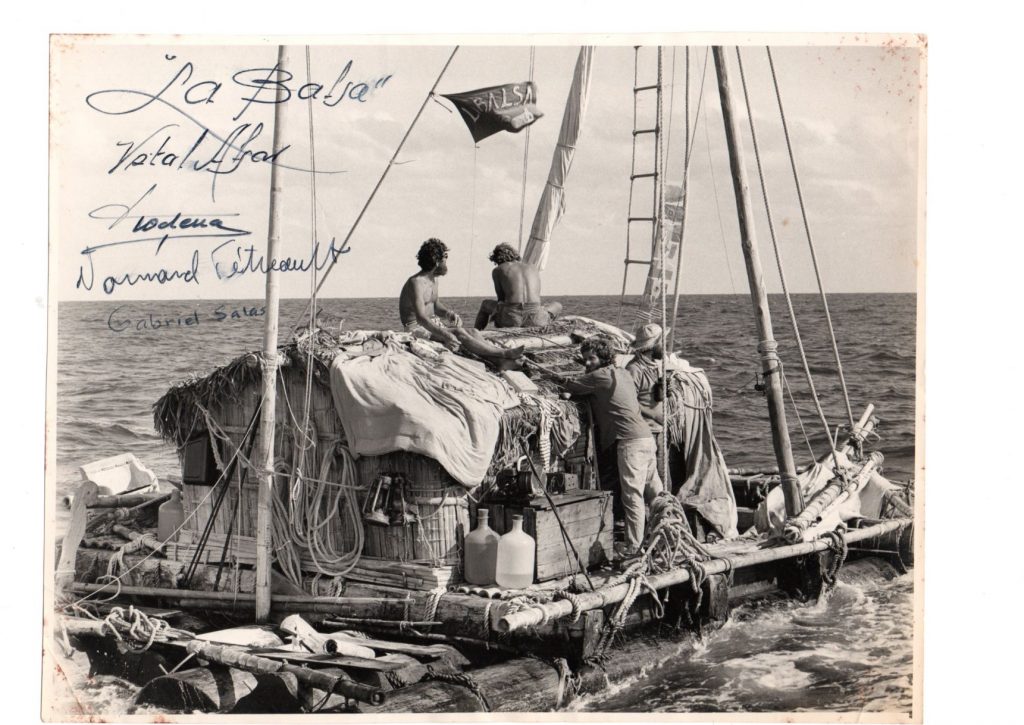 With assistance from a Neptune search aircraft, the Capri first sighted the raft, about 8km off Double Island Point.
It then towed La Balsa to Mooloolaba Harbour, ending an epic journey
It was the stuff of legend in media circles long afterwards.
As veteran Sunshine Coast journalist Erle Levey said, Richo "took a big punt" that paid off handsomely.
"Ted (Robinson) was photographer, John Black was the cadet reporter – later to become Senator John Black," Erle, who would later become one of Richo's colleagues at the Sunshine Coast Daily, said.
"Yes, they found them and got a world-wide scoop."
It was all in a day's work for the man many also credit with starting the push for the region's towns – loosely referred to as the "Near North Coast" – to come together under one marketable regional name, just as the Gold Coast had in 1950 (the Sunshine Coast name emerged in 1967).
He called himself a "wordsmith" – a trade he plied in newspapers, long before any university journalism degree was thought of. But Richo's family, friends and former colleagues have shared many more heartfelt descriptions on hearing of his passing.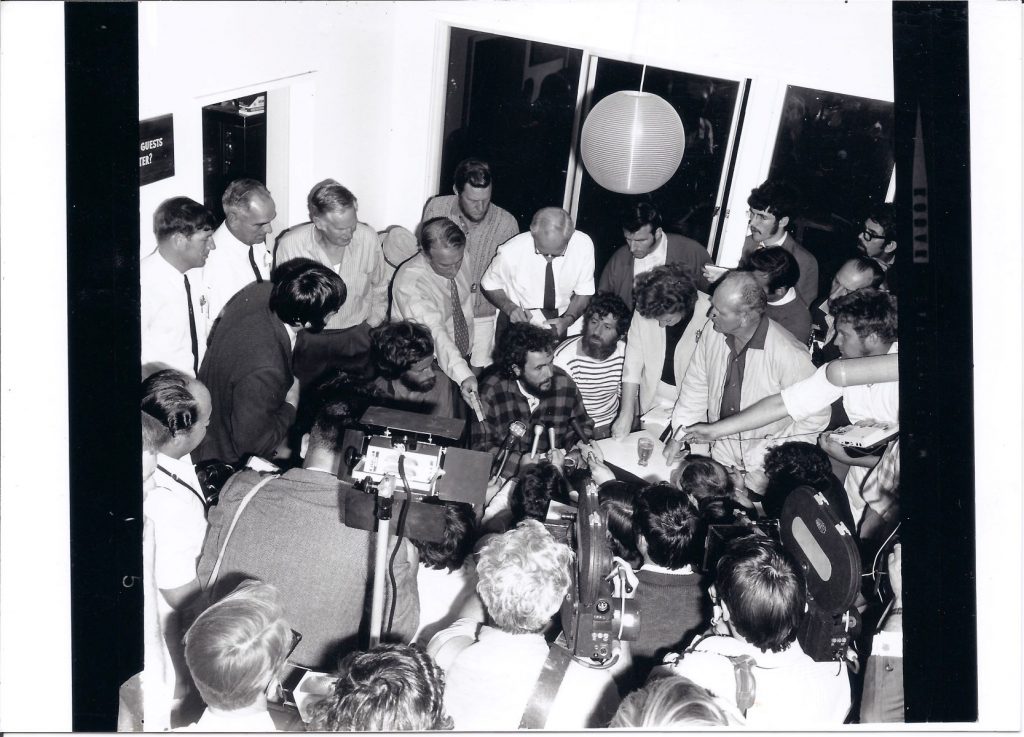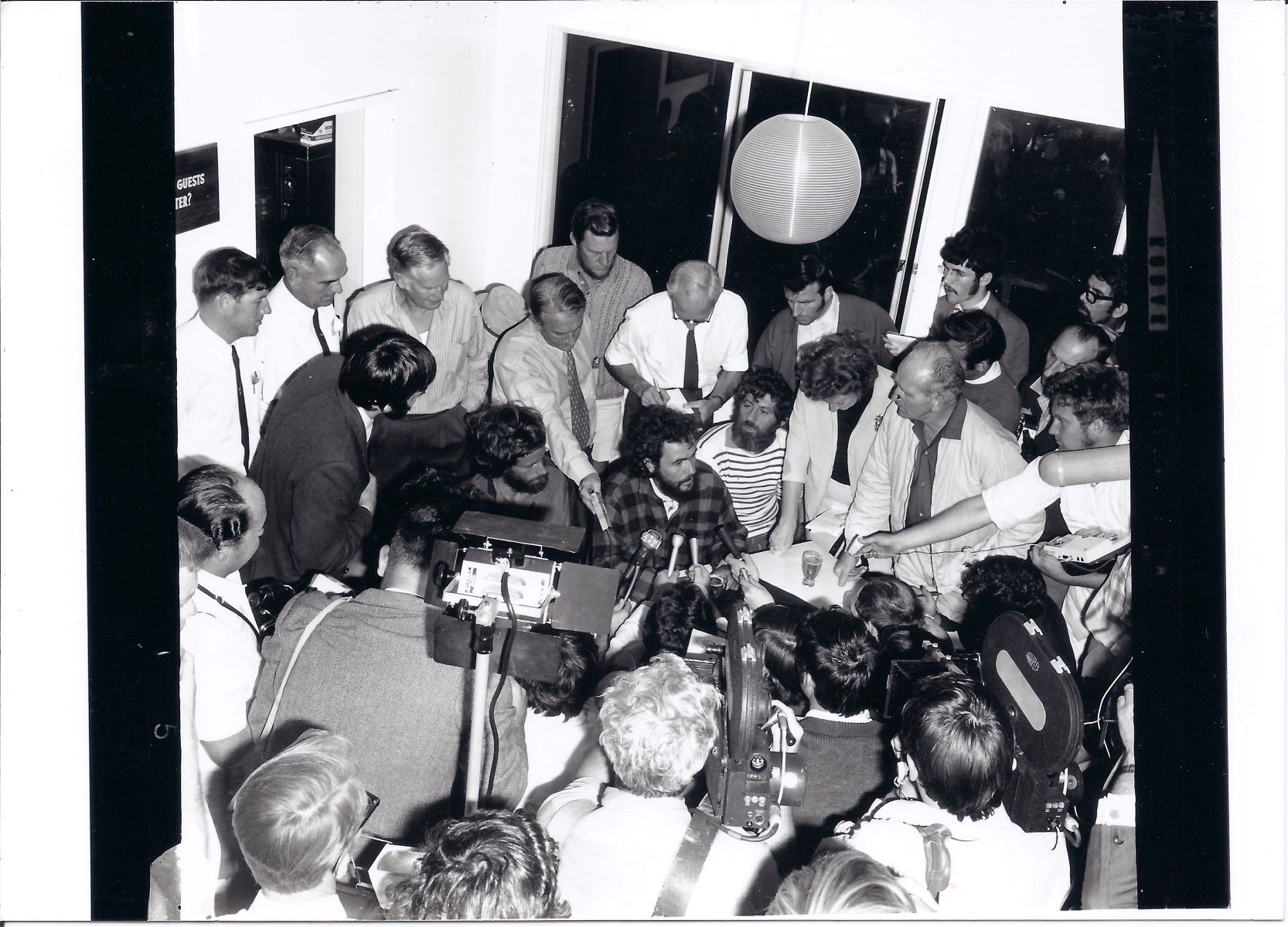 Tributes speak of him as "a true gentleman", "mentor", "kind soul" and "generous of his time".
The long-time Buderim resident, who had moved to Mount Tamborine in the Gold Coast hinterland in recent years to be closer to family as his eyesight failed, was a proud Queensland newspaper journalist for 69 years.
Born in a Brisbane hospital to Burleigh-based parents, Peter spent his formative years living in Stanthorpe and Toowoomba. The old-school reporter started his career in 1945 as a Toowoomba Chronicle cadet and learned to write without fear or favour, with the reader's right and need to know always paramount.
He soon realised he had found his calling in life.
As he liked to quote from his memoir: "If news were a substance, I'd be an abuser with a lifetime habit."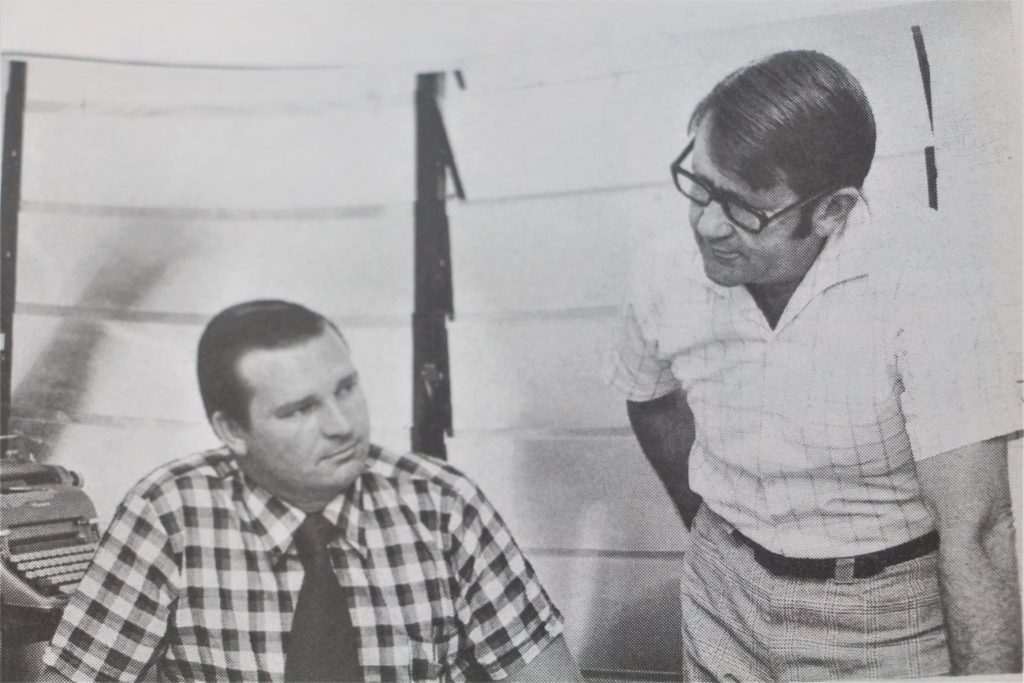 But Richo is probably best remembered by readers as a columnist. For a phenomenal for 57 years, he wrote his weekly insight into the burgeoning Sunshine Coast, everyday peculiarities and events happening around the globe.
He didn't just look at the world around him, he pondered it, considered it from all angles, and wrote his musings from that deep thinking.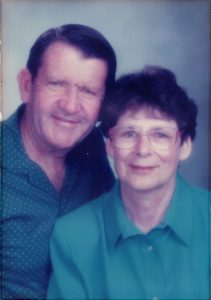 The word pictures he painted for his audience of staunch followers had them nodding their agreement, joining in the chorus of anger, or shaking their heads at the injustices he conveyed.
Local journalists supporting local people. Help keep independent and fair Sunshine Coast news coming by subscribing to our free daily news feed. All it requires is your name and email. See SUBSCRIBE at the top of this article 
To say he was a walking encyclopedia was an understatement. He was a whole local library.
In the decades before the internet, young journalists were told to simply "go ask Peter Richardson" if they needed fast facts on just about anything but especially the Sunshine Coast and its history.
Extremely well-read and with an insatiable appetite for news, Richo was a protector of the English language. He cringed at words being misused and misspelled, couldn't bear to have a comma out of place, was a stickler for correct tense in a sentence, and often educated readers and reporters about the origin of words and phrases.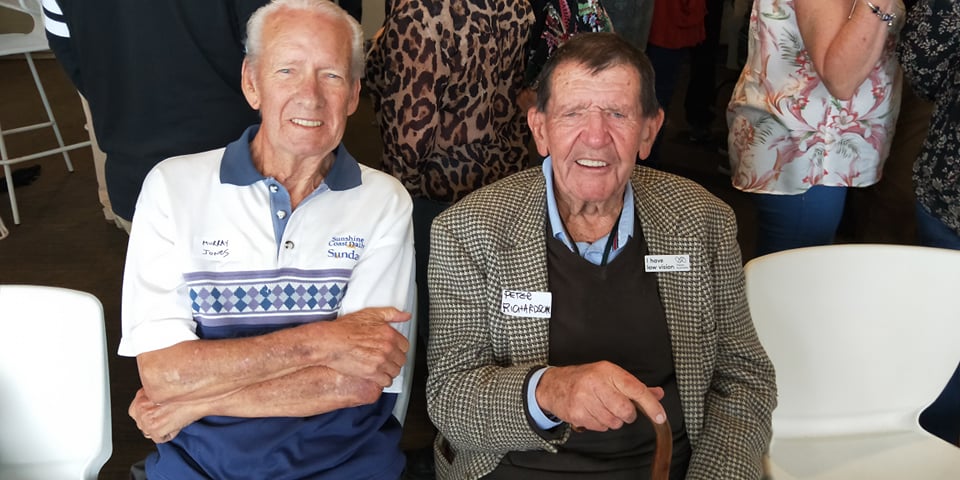 But unlike some sub-editors, editors and chiefs of staff of his era, he took the "softly, softly" approach. He never raised his voice – preferring to lean over the shoulder of reporters at work and kindly point out mistakes in their copy.
A consummate "people person", Richo was small in stature but colossal in standing  throughout his community – respected by politicians of the day such as former Maroochy Shire chairman Eddie De Vere to the whole newspaper operation: compositors, advertising representatives, printers and managers.
That personable touch continued long after he was no longer a fixture of the daily newsroom, when he would pop in each week to hand-deliver his column and have a chat.
At a newspaper reunion at Alex Surf Club in July last year, this "grandfather of the newsroom" was a surprise guest.
A little unstable on the feet, with eyesight virtually gone, Richo was stopped every few steps by well-wishers as he entered the room.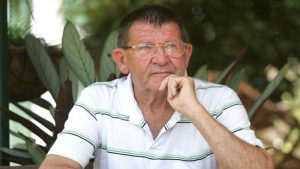 The flurry of whispers around the Bluff Bar function room turned to a silent wall of disbelief before exploding in applause.
It was like royalty had arrived, and former colleague Janine Hill bowed to Richo three times in homage.
Richo was features editor when Janine started as a cadet journalist in the old three-storey newspaper building in Horton Parade, Maroochydore, now the TAFE Queensland East Coast Maroochydore Campus.
"Richo had dropped back to part-time or casual subbing by the time I started at the Daily, but he didn't just come in and sit at his desk for the whole shift," she recalled fondly this week.
Help keep independent and fair Sunshine Coast news coming by subscribing to our free daily news feed. All it requires is your name and email. See SUBSCRIBE at the top of this article. 
"He'd talk to people, ask questions, give his opinion or advice or make a suggestion. He had knowledge and experience and knew it was right to share it.
"He loved words. After he 'retired', he still wrote his column. And after his column, he was still writing poetry at home as his eyes failed him.
"He'd swung to poetry because of the economy of words. He could convey more in fewer words. He used to tap away at a computer in huge type on screen."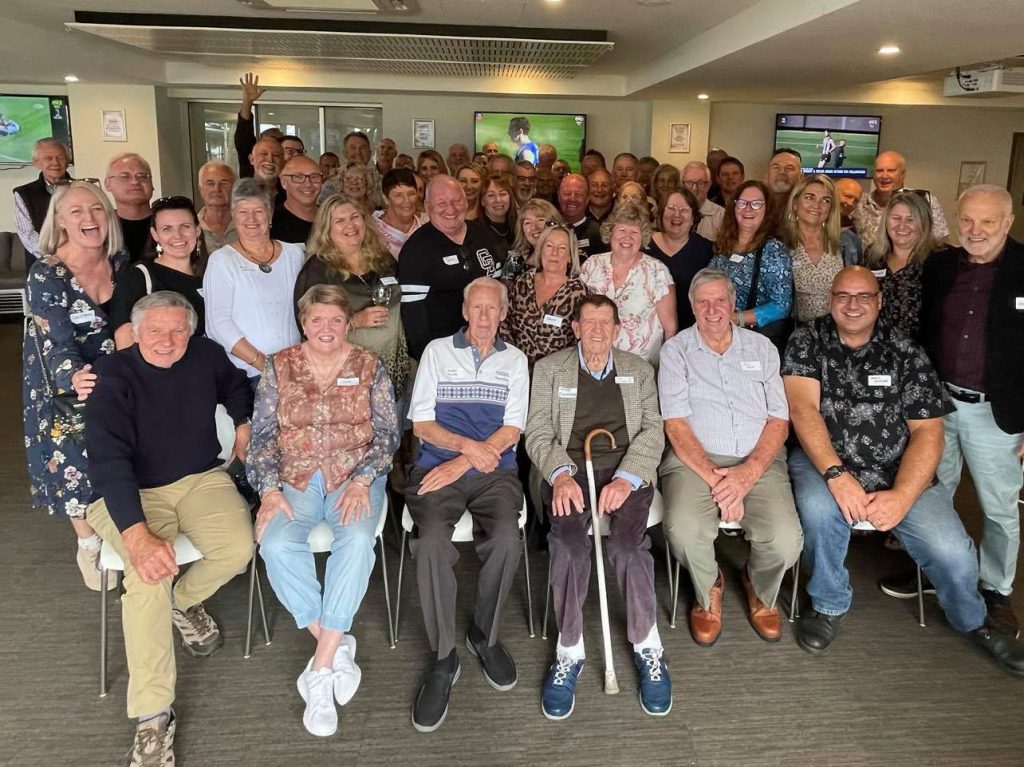 Photojournalist and former newspaper chief photographer Nic Falconer described Richo as "a true gentleman with an incredible gift of writing skills that he passed on to so many staff that came through the newsrooms, both old and new".
Photographer Lou O'Brien remembered him as "a great man who made an enormous impact on so many people's lives. A real Sunshine Coast treasure."
As former colleague Sharon Luck remarked: "He really did have ink in his veins."
Local journalists supporting local people. Help keep independent and fair Sunshine Coast news coming by subscribing to our free daily news feed. All it requires is your name and email. See SUBSCRIBE at the top of this article. 
Even in "retirement", the keen gardener proved you can't keep a good writer down, becoming an author (his memoir Aged in the Ink was published in 2009) and continuing as a columnist for the Sunshine Coast News sister publication, Your Time.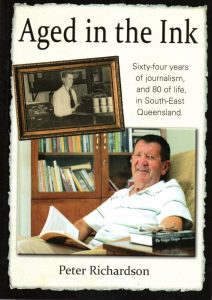 And he never stopped encouraging other writers.
When he heard that columnist Ashley Robinson, who writes for Sunshine Coast News and My Weekly Preview, had writer's block after 20 years of his own columns, Richo – with 60 years of similar experience under his belt – called him on the phone to implore him to keep going as an "every man" voice in the community.
In 2014, Richo turned blogger with his Getting On … With Life posts: "Random observations on ageing .… a hack now well into the sixth of Shakespeare's seven ages looks back on a lifetime of deadlines and ponders the then, the now and what's over the hill."
In one of those blogs in May 2014, he reflected on the last of his weekly newspaper columns and why he had embraced the bloggersphere.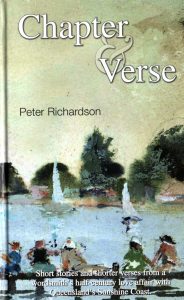 "Now, with a lifetime of deadlines behind me, and the ultimate one just over the hill, why do I return to the scene of the crime, or rather, to Microsoft Word?
"I shrink from the now-clichéd 'It's in my DNA', so maybe it is just the need to manage a mix of grief and relief … grief at the loss of a weekly exercise in thinking and writing, not to mention the small but welcome add-on to my pension; and relief from deadline rage, with freedom to use time and space as I please."
A wordsmith to the end.
Richo is survived by his children Neil, Laurel and Ross and their families.
His funeral will be held at the Gregson and Weight Chapel in Wises Rd, Buderim, on Thursday, March 3, at 1pm. Please RSVP attendance to  rosslaurel.schneider@gmail.com as density limits apply and masks will be required.