The heavy rain may ease over the weekend, but it has certainly left its mark on Sunshine Coast beaches and waterways.
We have seen flash flooding and huge volumes of water pouring out from rivers and creeks and stormwater drains.
This has led to plenty of silt and debris ending up on the beaches and in the surf.
The water is very discoloured and will most likely take a week or so to clean up once conditions ease.
Beachgoers are warned to take car while walking and extra care if they take a dip.
Strong and gusty east south-easterly winds will continue over the next few days and, as a result, conditions will be messy.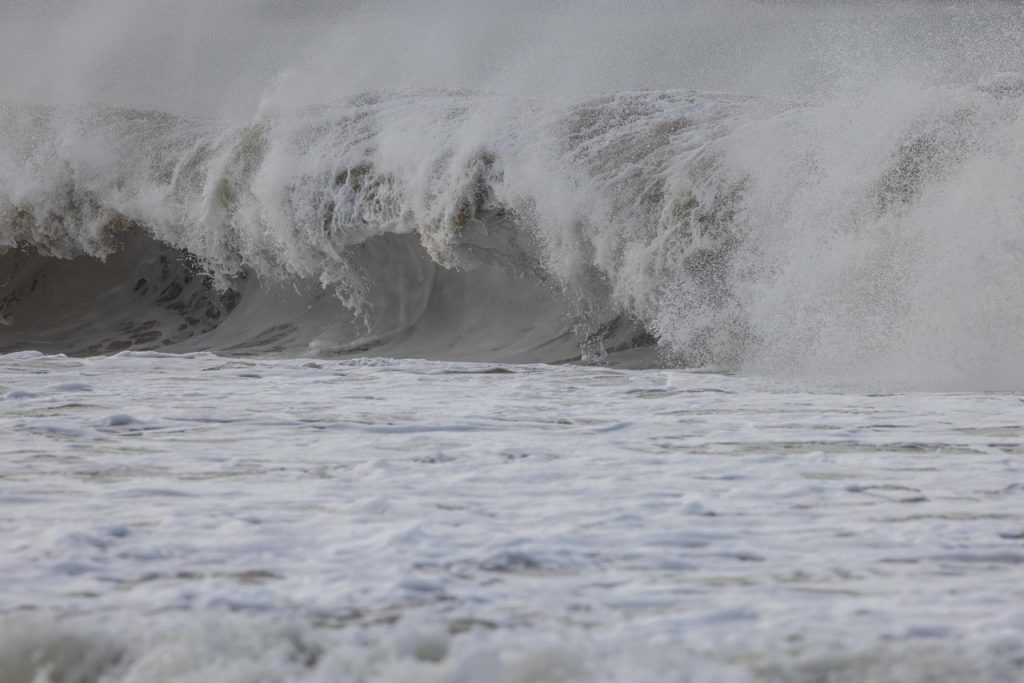 The swell should peak around the 1m to 1.5m mark and remain consistent across the weekend.
There will be rips around as usual with the possibility of these being stronger than usual if we see run-off from the rain or flash flooding.
As always please ensure you follow the advice of lifesavers and lifeguards.
It's a big weekend of surf lifesaving on the Sunshine Coast with the region hosting the State Youth Surf Life Saving Championships.
Water based events are scheduled at Alexandra Headland and the beach activities will take place at Mooloolaba.
Friday's competition was put on hold, with officials keeping an eye on the weather as the weekend progresses.
There are up to 2000 competitors keen to showcase their skills, so we're hopeful that the rain clears up and we can see some great action.
It will be a big event and is well worth a look even if you're not involved.
In the event precinct there will be a festival zone with live streams of all the action, live music and plenty of food including some of the Coast's best food trucks.
Enjoy your weekend, stay dry and if you're heading to the beach make sure you only swim between the red and yellow flags!
Aaron Purchase is Surf Life Saving Queensland's regional manager for the Sunshine Coast. His column in sunshinecoastnews.com.au keeps the community informed of what's happening on the beach and offers tips on how to stay safe.