Cyclists are being urged to log their crashes and near misses through a new app, in a bid to improve safety on our roads.
In the world-first initiative, researchers from the University of the Sunshine Coast's Centre for Human Factors and Sociotechnical Systems are gathering data from cyclists around the country, to better understand how and why incidents occur – and how to stop them happening in the future.
Cyclists make up one in five of all people injured on roads and research showed that cyclists can be up to 12 times more at risk of death than car drivers.
Professor of Human Factors, Paul Salmon, said the Cyclist Incident Reporting Tool app aimed to capture the thousands of near misses that cyclists have with vehicles and other road hazards that go unreported each day.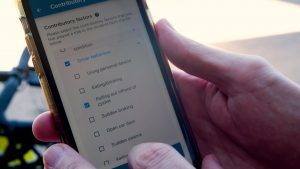 Professor Salmon said data on near misses was as an important source of information for helping to understand and prevent crashes.
"Near-miss incidents provide 'free lessons' about what is going on in a particular area, including what causes crashes but also what prevents them," he said.
"This information can then be used to help make informed decisions about interventions that will enhance cyclists' safety.
"For a long time, cyclists haven't had a quick and simple way to report crashes and near misses. This has been a major gap in improving cycle safety and we wanted to fill it."
Professor Salmon and fellow USC academic Dr Scott McLean were trialling the online cyclist incident reporting and learning system as part of a 12-month study, supported by a $99,489 grant from the Australian Government's Road Safety Innovation Fund.
The app gives cyclists a quick and easy-to-use platform to provide key information about incidents, such as the location, whether it was on-road or off-road cycling, the severity of any collision, the time and place it occurred.
It also asks users to identify contributory factors that they believe caused the incident.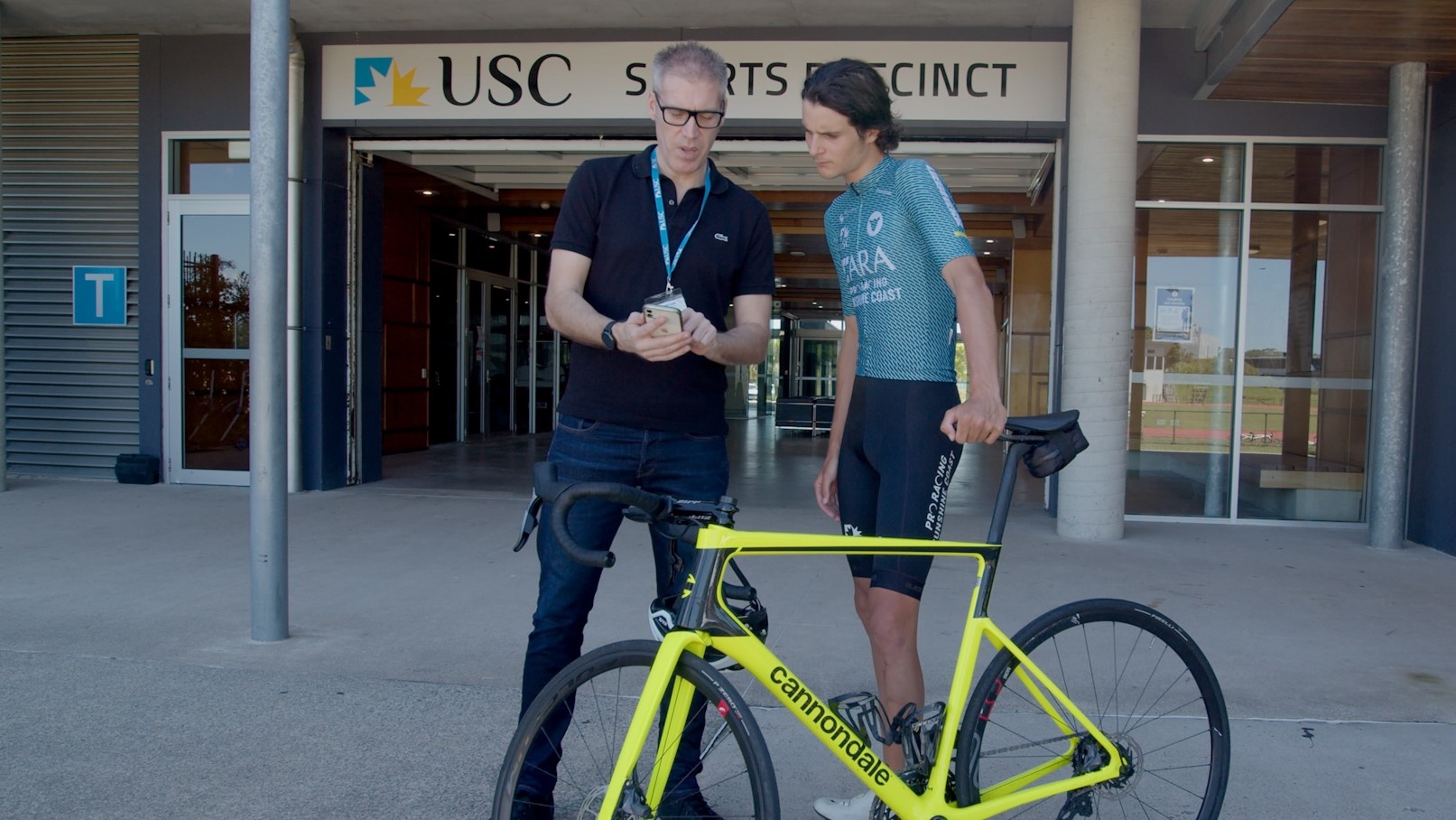 Designed for cyclists of all levels to provide anonymous information and feedback, the app is free to download via the App store and Google Play. All information provided is confidential.
Read the day's top Sunshine Coast News stories sent direct to your inbox once daily. Simply go to SUBSCRIBE button at top of this article to register.
Users can also gain instant feedback, with the app automatically analysing the data and presenting summary information.
"Cyclists can benchmark their own crashes and near misses against the overall dataset and look to identify and learn lessons from that," Professor Salmon said.
The research team hoped to gather thousands of incident reports through the project.
In-depth analysis of the national data set will help to identify issues in the road transport system and provide insights into crash trends and contributory factors, such as 'black spots', issues with road user behaviour, road design, or seasonal trends, such as the influence of weather.