Work has begun to bolster the Golden Beach foreshore, which has been impacted by erosion after the recent ocean breakthrough at the northern part of Bribie Island.
This comes as the gap in the island continues to widen since the ocean burst through in early January.
Community meetings have been held with residents voicing their concerns to Sunshine Coast Council and Member for Caloundra, Jason Hunt, about changes within the passage and the possibility of inundation during king tides, storm surges or heavy rain.
A council investigation found that tide heights had been affected by the breakthrough and erosion had been identified.
Council said it was closely monitoring the impact the naturally occurring event was having on the mainland and "responding as able".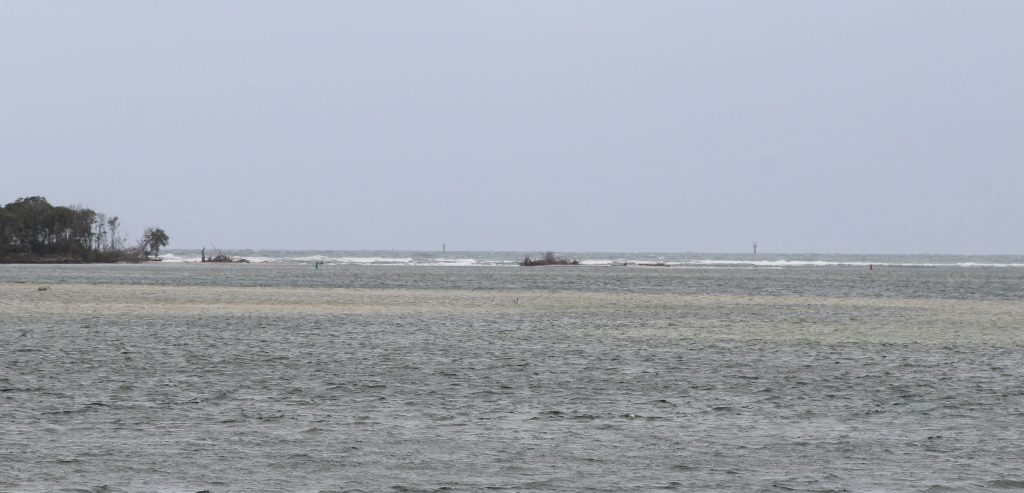 A spokesperson said a dredge had arrived on site and was preparing to begin work.
"Council expects it to remain in the passage until mid-year. Its focus will be on replenishing sand to council-managed areas that have been impacted by erosion.
"It will begin in the north of Golden Beach foreshore, near Jellicoe Street, and move to the southern area in April when our dredging permit allows.
"The work schedule is weather dependent, as the dredge can only work when the tide, current, wind and wave conditions are right."
The spokesperson said as the works were ongoing, it would not be appropriate to speculate on the cost of the operation.
Council also has been made aware of erosion at the TS Onslow Naval Cadets site at 101 The Esplanade, near where small waves (below) were witnessed pushing in on a recent high tide.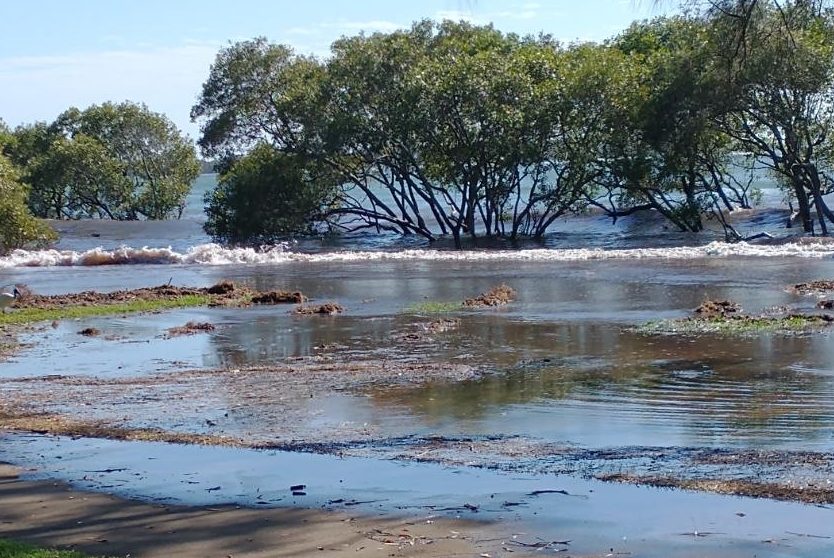 It said the landowner (Queensland Government) and lease holder (Naval Cadets) were responsible for this area.
"We have been on site, helping to make it safe and have put warning signage up. As this is Queensland Government land, we will continue to offer support and guidance as necessary."
A council spokesperson said the management and monitoring of North Bribie Island was primarily a Queensland Government responsibility as this section of Bribie Island was a National Park.
"As such, all community meetings (relating to breakthrough concerns) are being coordinated through the Member for Caloundra's office and council is attending when invited.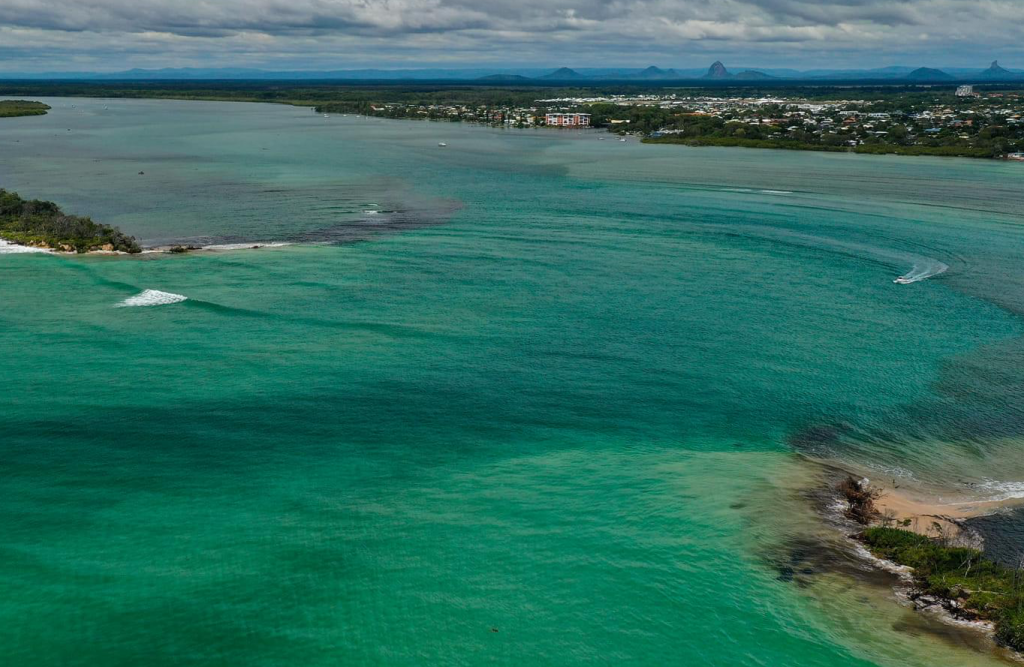 Council has set-up a dedicated webpage to keep our community updated at www.sunshinecoast.qld.gov.au/bribieplan. This webpage will be updated regularly as any new observations, investigations, actions or information from council becomes available.
Like stories that inform, connect and celebrate the Sunshine Coast? So do we. Join an independent local news revolution by subscribing to our free daily news feed: Go to SUBSCRIBE at top of this article to register