A motorcycle safety campaign has been launched by local police amid alarming statistics for fatalities and injuries from accidents.
Motorists and other road users need to recognise that motorcycle riders are among our most vulnerable road users.
Motorcycle riders have less protection than drivers and, in a crash, have a greater chance of being killed or injured. They need to ensure they are safe riders and that they have the necessary skills to be responsible for their safety on the road.
Whilst reviewing fatal motorcycle accidents for the Sunshine Coast there was a high correlation with bends, speed and fatality.
On average, 50 motorcyclists die on Queensland roads each year.
It is up to riders to ensure they remain within the speed limit, they know their skill ability and apply good riding techniques through preparation and practise.
Rules around fatigue apply to motorcycle riders, so stop and rest every 1.5 hours or 150km, whichever comes first.
Tips for motorcycle riders
Drink plenty of water.
Eat small amounts frequently and avoid large, fatty meals.
Get enough sleep before you get on the road.
Stay a little cool.
Investing in good gear is an investment in your safety and your riding enjoyment.
The right gear will protect you from injury in a crash and weather hazards.  Make sure that you check your gear regularly and that there are no holes, rips or tears in the materials, the seams are intact and there are no scratches, dents, loose padding or frayed straps on your helmet.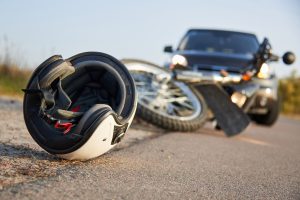 Read the day's top Sunshine Coast News stories sent direct to your inbox once daily. Simply go to SUBSCRIBE button at top of this article to register.
Every road user has a responsibility to drive or ride safely and respect other road users.
Drivers should ensure they check their mirrors and maintain their awareness whilst riders should make themselves aware of vehicle and truck blind spots, avoiding them where possible.
Riders should remain alert and defensive, anticipating and responding to the road environment and above all – ride to survive.
This column is compiled by the Sunshine Coast District Crime Prevention Unit.
If you have information for police, contact Policelink by providing information using the online suspicious activity form 24hrs per day at www.police.qld.gov.au/reporting.
Report crime information anonymously via Crime Stoppers. Call 1800 333 000 or report online at www.crimestoppersqld.com.au.