It's no secret that 2021 was a year most of us were glad to say goodbye to, and while we are still living with the daily challenges of a global pandemic, most of us are hopeful of a better year ahead as borders reopen and we continue to reach target vaccination rates.
So, what are the main issues that continue to concern us as we forge ahead into a new year?
COVID-19
Not surprisingly, COVID-19 and the knock-on effects its arrival has had on just about every aspect of our daily lives remains the number one talking point. According to new, in-depth research exploring the top concerns of Australians, the pandemic claims the unenviable number one position, with the environment a close second.
Roy Morgan chief executive officer Michele Levine says in late 2021 the COVID-19 pandemic and issues surrounding climate change and global warming were the dominant issues.
"Over 60 per cent of Australians say one of these issues is the biggest problem facing Australia and even more, 63 per cent, say these issues are the biggest problems facing the world," Ms Levine says.
Interestingly, for the first time, COVID-19 is also the most important national issue according to our young people, rising from second place in 2020 (38.8 per cent) to the top spot in 2021 (45.7 per cent).
Survey responses reveal the pandemic and associated public health responses had a negative effect on young people's health, wellbeing and education in 2021.
Mission Australia's CEO James Toomey says young people are showing they're aware of and care about social and personal issues affecting themselves, their peers and their country.
"Listening to and acting on these crucial insights has always been vital and is now more pressing than ever as we round out our second year of COVID-19 pandemic challenges," Mr Toomey says.
On a local level, the pandemic is an ongoing issue that continues to take its toll on all of us.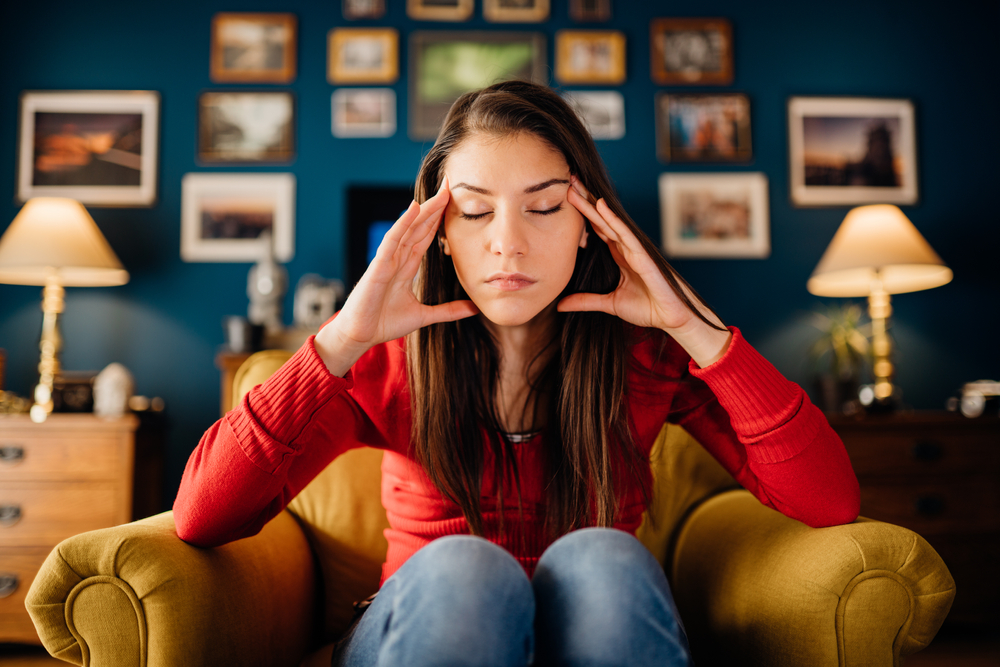 However, we can be proud of the incredible resilience the Sunshine Coast community has shown. And while there is not a great deal we can do to alleviate the global uncertainties, there are things we can do to stay positive and help each other as we continue to navigate these unprecedented times.
USC professor of clinical psychology Helen Stallman says the key to dealing with the anxiety and tension triggered by COVID-19 and other stressors is to recognise when you are stressed, and reach out to your network of family, friends and professionals when things get tough.
"There is a lot going on in the world at the moment and also a lot of uncertainty, which can make us feel overwhelmed," Prof Stallman says.
"People have very real stressors in terms of getting sick – employment concerns, housing. All those things can lead to stress and unpleasant emotions.
"When we get upset, our brains don't think very clearly and we tend to just react and often turn to unhealthy coping strategies such as overeating, getting angry at those around us or turning to alcohol."
USC has developed My Coping Plan, a free app designed for anyone wanting to improve their responses to unpleasant emotions.
"The app takes you through things you can do in your head, such as relaxation and distraction strategies, it prompts you to put in the names of contacts of those supporting you and list any health professionals that can support you if you are still not feeling better. People feel less out of control that way because they have a plan."
Climate change
If the hot, dry conditions that fuelled the deadly bushfires that scorched Australia in 2019-2020 taught us anything, it's the importance of ramping up emissions cuts and embracing Australia's enviable renewable energy potential.
More than 450 Australians were killed during the fires that covered three of Australia's major cities, including Brisbane. The fires burnt more than 18 million hectares of land, destroyed 3113 homes and killed three billion animals.
Regarded by 24 per cent of Australians as the biggest problem facing the country today, the environment, dominated by issues surrounding global warming and climate change, are set to be key issues for voters in early 2022.
Former fire commissioner Greg Mullins has been fighting fires for 50 years and features in a recent documentary about what is colloquially known as the Black Summer (called Burning). He says the hot, dry conditions that fuelled the deadly fires will continue to worsen without substantial, concerted action to rapidly phase out coal, oil and gas.
"Climate action is about creating a future where our children and grandchildren can be safe and prosper," Mr Mullins says.
"That's what I hope this film brings home for Australians, and all people who vote, as we head towards a federal election where action on climate change must be the top issue."
Housing affordability
You only have to consider the dramatic increase in house prices across Australia during the past 18 months to understand why housing affordability is one of the fastest-rising national concerns.
A recent survey by Ipsos research monitor revealed in January last year only 15 per cent of those surveyed rated housing among their top three concerns.  However, by November, that figure had reached 34 per cent. Nationally, property values have grown 22 per cent in a year, with record low interest rates fuelling the property frenzy.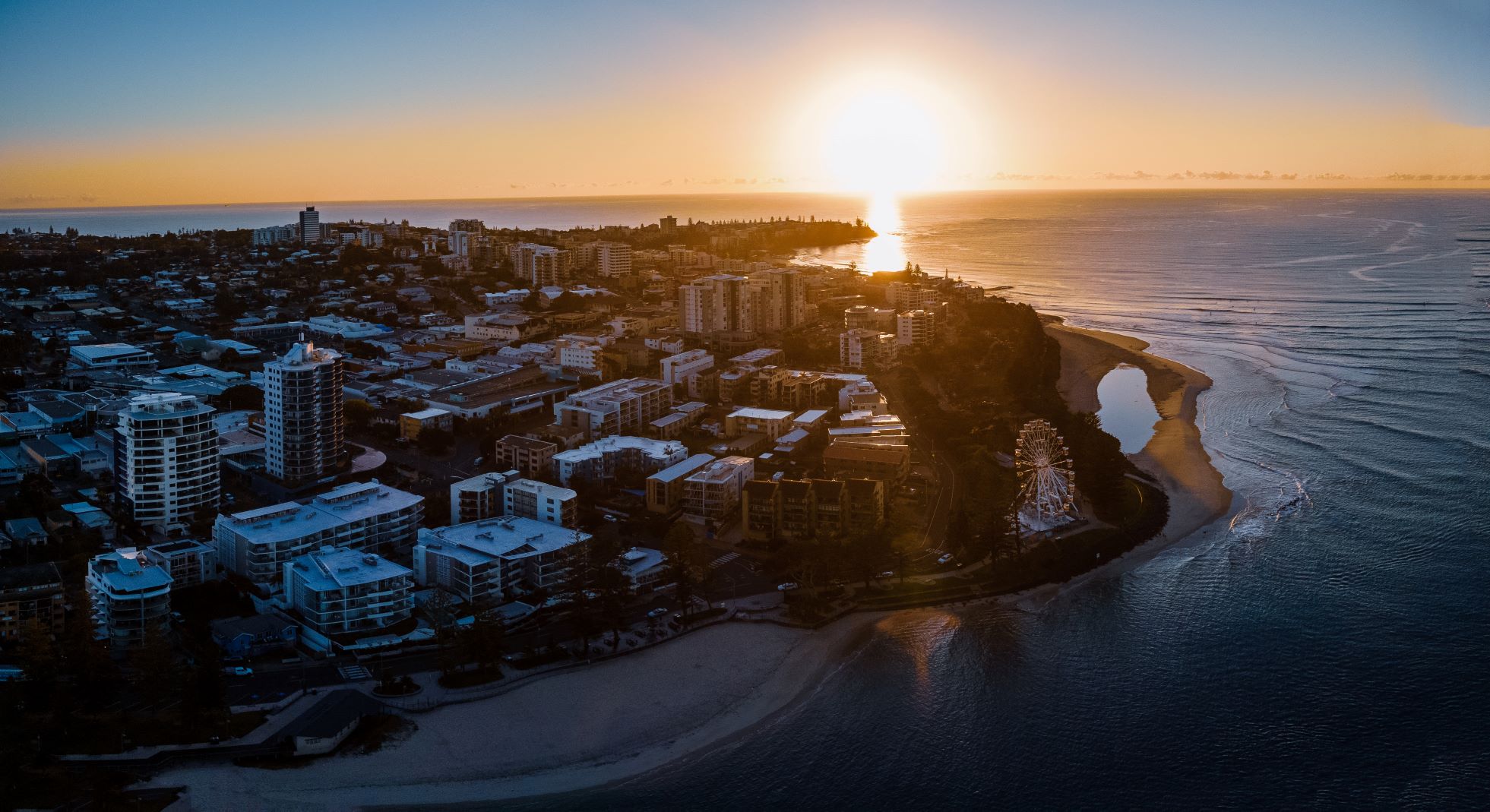 Values rose 25.8 per cent in Sydney, followed by Brisbane (25.1 per cent), Canberra (24.5 per cent), Adelaide (21.4 per cent), Darwin (16.7 per cent), Melbourne (16.3 per cent) and Perth (14.5 per cent). And it doesn't look like things are going to slow down any time soon, with the NAB forecasting a 4.9 per cent lift in property values in 2022.
Thanks to COVID-19, a huge influx of our cashed-up southern neighbours have flocked to Queensland and the Sunshine Coast as lifestyle becomes more important than ever. Ninety two per cent of Queensland suburbs experienced house prices rises annually, and the biggest winners are on the Sunshine Coast, with 83 per cent of suburbs scoring double-digit annual house price growth.
Economy and job security
The economic outlook for 2022 will clearly be dictated by COVID-19, and from what we have learnt over the past two years, it clearly runs its own race. Factors such as the potential for fresh virus outbreaks, the potential for new variants and vaccination rates will all play a part in determining what lies ahead for our economy, both nationally and locally.
While previous lockdowns were disastrous for business owners, they now face the new challenges of staff and supply chain shortages as the borders open and COVID-19 continues to affect a record number of workers, leaving them critically short staffed.
But it's not all doom and gloom – Commonwealth Bank Group economists expect the Australian economy to grow by 4.4 per cent in 2022, while inflation is expected to hold. The unemployment rate is now the second lowest it's been in 13 years, at 4.6 per cent, after a record 366,100 jobs were added in November.
How can we stay positive during these uncertain times?
The Black Dog Institute has these top tips:
Continue to look for balance where possible. Plan to include achievement, connection and pleasurable activities into every day, even in small ways.
Channel uncomfortable energy into action or kindness and assistance of others.
Acknowledge the difficulties of this time but practise gratitude too where you're able.
Rely on reputable news and information.
Limit or try to prevent engaging in behaviours that feed your feelings of distress or anxiety.
Stay focused on the present, on what you can control, rather than speculating about an unpredictable future.
Notice the thoughts and emotions you experience (as well as the triggers for these) but don't surrender to them.
Look after your body (through sleep, diet, exercise, and limiting use of drugs and alcohol).
Stay connected with others.
Remember to focus on breathing when feeling stressed.
If you're feeling like you're not coping, get professional advice.
Did you know?
That as a nation Australians produce one of the highest per capita emissions of carbon dioxide in the world? Here are 10 simple things you can do to reduce your carbon footprint.
Calculate your footprint
Help regulate the temperature of your home
Reduce your food waste
Consider green transport
Green up your diet (reduce meat consumption)
Switch off household appliances
Ditch single-use everything
Holiday nearer to home
Offset your emissions
Clean without chemicals