The Bribie Island breakthrough has forced changes to 'tide heights' in the Pumicestone Passage, a Sunshine Coast Council investigation found.
Council has also confirmed that some erosion already is occurring at Golden Beach as a result of the dramatic formation of the new channel on January 2.
Sunshine Coast News has closely followed the natural change, including concerns by long-term local residents that the widening gap in the island could make the area more prone to flooding.
Council's Coastal and Canal Manager, Michael Anderson, said council had been monitoring the passage regularly since the breakthrough.
"It's a very dynamic area at the moment and to fully understand the longer-term impact of the breakthrough on Golden Beach we need the channels and banks in the Pumicestone Passage to stabilise, which should happen in around May after the storm season has finished," Mr Anderson said.
"However, through our visual inspections of Golden Beach, we can see that there has been some erosion of the foreshore areas north of Lamerough Canal," he said.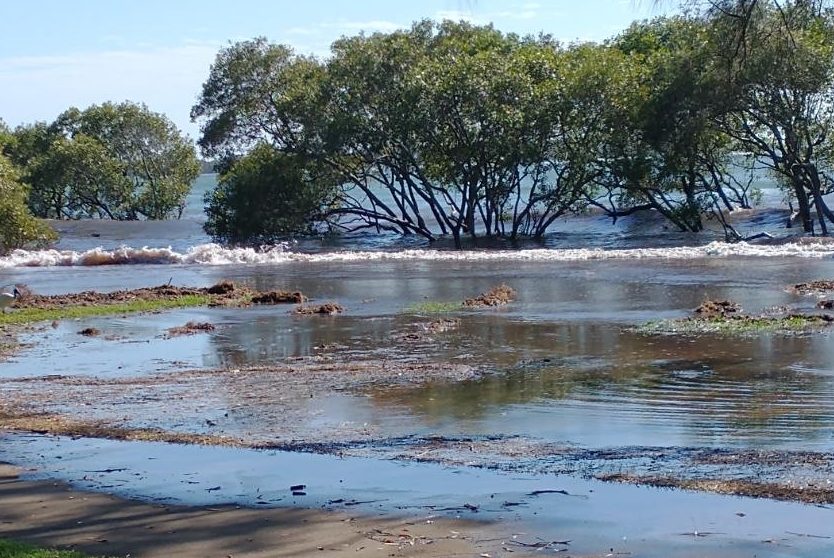 "An upcoming beach survey will show us the extent of the erosion, which we will address by bringing forward our dredging program to replenish this sand.
"We've also observed changes in the tide heights resulting in the high tides being slightly higher and, in reverse, the low tides slightly lower.
"A tidal gauge at Military Jetty allows us to investigate and measure the level of the tides and scientifically determine the changes to the amount of water that flows into and out of the passage, which could result in ongoing erosion impacts on Golden Beach."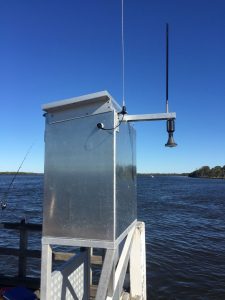 Mr Anderson said this investigation would be finalised in mid-2022 once the channels had stabilised and a few tide cycles had been recorded.
"The seawall south of Jellicoe St to Nelson St will also be upgraded this year to further protect the valuable park, road and amenities block immediately adjacent to the seawall," he said.
Please visit council's website at https://www.sunshinecoast.qld.gov.au/Environment/Rivers-and-Coast/Coastal-Management to read the Bribie Island Breakthrough Action Plan.
See page 102 of Part A the Coastal Hazard Adaptation Strategy for more information on Golden Beach management options.
Caloundra community groups say something must be done to protect Golden Beach from flooding, after a tidal breakthrough at Bribie Island.
Do you have an opinion to share? Submit a Letter to the Editor with your name and suburb at Sunshine Coast News via: news@sunshinecoastnews.com.au
Parts of the suburb, near Monash Park, were affected during high tides of 2m+ last week.
Graeme Smith, the chair of the Pumicestone Passage Catchment Management Body and the Caloundra Residents Association, said there was a threat to local infrastructure and ecosystems.
"We've had king tides before and we've had storm surges with them, that have created some flooding … but things are now different," he said.
"The breakthrough has effectively changed the high-water level inside the passage at the northern end, by about 400mm to 500mm.
"If we get a storm surge, we'll get much greater flooding than what we're already getting."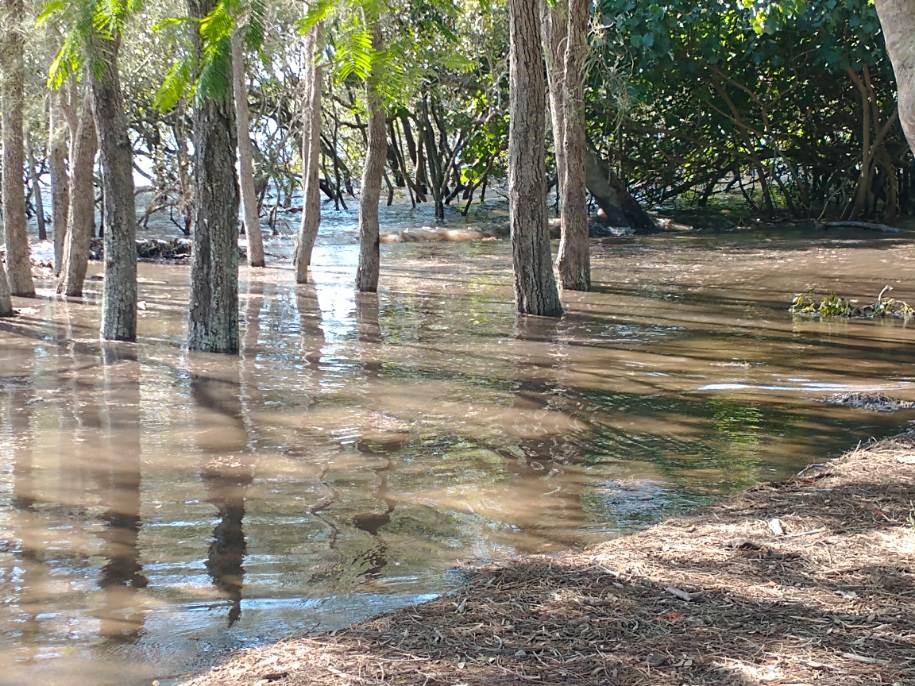 Mr Smith said it would be a priority topic for discussion when they meet with local government officials and scientists.
"That's probably the highest item on the list – what do we do if we have a storm surge?" he said.
"And if we have another cyclone like Seth come down the coast, the breakthrough will probably be even greater."
Community groups recently aired their concerns at a "good" preliminary meeting with Member for Caloundra, Jason Hunt, and Sunshine Coast Council representatives, after calls for a roundtable.
They're expected to take part in another meeting, along with scientists, soon.
Help keep independent and fair Sunshine Coast news coming by subscribing to our free daily news feed. All it requires is your name and email. See SUBSCRIBE at the top of this article.
Mr Smith hoped it would lead to action.
He said there were "a number of issues" to address at the next meeting.
"There is the damage to the economics of Golden Beach and Caloundra," he said.
A prominent local business recently closed down following the island breach, which is 330m and growing, according to recent measurements.
"As soon as we get a bit of sea running (in the passage), it forces itself along the beach, especially around the units near Nelson Street," Mr Smith said.
"There are actually waves breaking there.
"The mainland, opposite the island, has never suffered that before.
"There is ongoing erosion and we've also got a lot of debris (from the island) inside the passage and that's a danger to boat operations.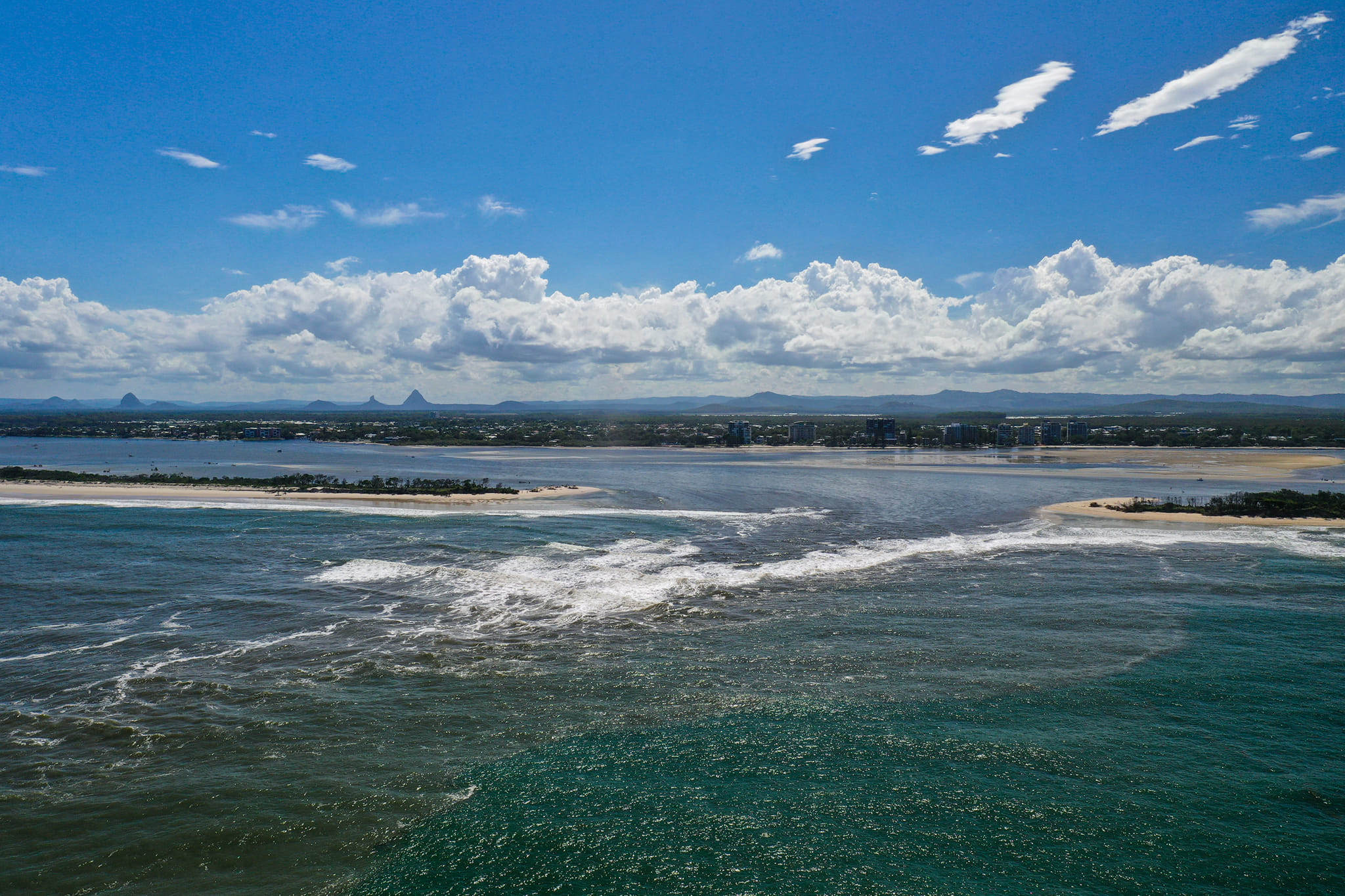 "Bribie is still eroding away; the gap is going to widen.
"Where does that stop and what does it create in relation to navigation in the passage and to the eco-system, which has been damaged forever?"
Mr Smith said sand banks had shifted and would continue to move, affecting beds of weeds.
Some locals believed the region has changed forever.