So far in 2022, we have seen two fatal crashes involving young drivers on Sunshine Coast roads.
It has Senior Sergeant Shane Panoho, Officer-in-Charge, Highway Patrol Sunshine Coast, very concerned about P-platers on our roads.
Senior Sergeant Panoho has started a Provisional Drivers Action Plan with the intent to increase education and enforcement in a driver class where their risk of a serious crash is six times higher than other drivers.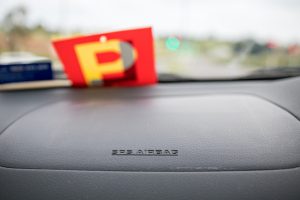 In the past week, Highway Patrol Sunshine Coast has conducted 62 Random Drug Tests with eight drivers testing positive for a relevant drug – three out of these eight drivers were P-platers.
Parents of P-platers are strongly encouraged to remain actively involved in educating their young drivers and there are plenty of tips and advice on the StreetSmarts website.
Tips for P-platers and their parents
Noisy mates: Encourage your P-plater to be upfront with their friends about needing some quiet whilst driving.  Assigning jobs to passengers can help them focus and help the driver.
Night driving: If your P-plater is not comfortable driving at night then try to do more hours together. Statistics show the later it gets, the riskier it becomes for P-platers.
Rainy days: Demonstrate safe driving to your P-plater by slowing down in the rain and leave extra distance between vehicles. Have the conversation as to why this is important and that if they encounter heavy rain it is okay to find a safe place to pull over and wait for the rain to pass.
Be positive: Encourage your P-plater and try to avoid criticism. Use examples on the road around you to discuss other drivers actions.
Keeping to a zero BAC: It is important to remember that Learner, P1 and P2 licence holders must have a blood alcohol level of 0.00 when driving. Make sure they have a plan in place if they intend on having a couple of drinks.
Over the coming weeks, the Highway Patrol Sunshine Coast are going to actively engage with P-plate drivers and reinforce safe driving behaviours so remember to stay safe on our roads.
This column is compiled by the Sunshine Coast District Crime Prevention Unit.
If you have information for police, contact Policelink by providing information using the online suspicious activity form 24hrs per day at www.police.qld.gov.au/reporting.
Report crime information anonymously via Crime Stoppers. Call 1800 333 000 or report online at www.crimestoppersqld.com.au.