Twelve months before the Bali bombings, Carren Smith's partner took his own life, leaving behind a note outlining why it was her fault.
Guilt-ridden and unable to live with herself, she went to Bali with two friends on the anniversary of his death in October 2002, planning to take her own life.
Instead, what happened gave her a reason to live. She was on the dance floor of the Sari Club when the bombs went off.
When she regained consciousness, she found herself lying in a pit covered in dead bodies and a collapsed roof. Despite multiple injuries, she survived. Her two friends did not.
The Bokarina professional speaker and business coach now draws on her story of survival to help others.
She has worked with more than 600,000 people, delivered 3300 presentations and supported the successful launch of more than 3000 businesses.
Her 2012 book Soul Survivor: The Compelling Truth About a Broken Woman's Survival of the 2002 Bali Bombings details how she was able to reinvent herself in the wake of devastating trauma.
"I didn't understand why I came home, when I was the one who went there to take my life," she says.
"I needed to find the answer in order for me to be here. I needed to find my peace of mind, my foundations, who I was now."
Formerly a corporate high-flyer in Sydney, her old life no longer had the same meaning.
"It wasn't until I was standing in front of a thousand people in Melbourne, talking about happiness that I realised I had been working seven days a week," she says.
"I was always sick and so run down. When I was standing on the stage, it occurred to me I was running myself into the ground, trying to pay back what I felt I'd done wrong.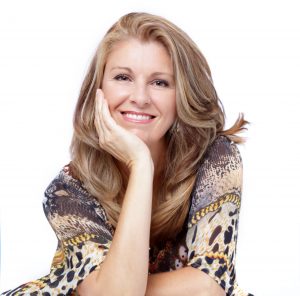 "I wasn't literally taking my life, but still killing myself trying to make up for it. That was about the 11-year mark after the bombings.
"I can say my real happiness came on that realisation, where I let myself off the hook. I concentrated on finding happiness, rather than paying a price.
"I can't even compare the profound love I have for myself now with how I was pre-Bali," she says.
"I didn't know myself pre-Bali. I was just like everybody else, getting up, going to work in Sydney, climbing the corporate career ladder."
Local journalists supporting local people. Help keep independent and fair Sunshine Coast news coming by subscribing to our free daily news feed. All it requires is your name and email. See SUBSCRIBE at the top of this article 
As the general manager for one of the world's largest recruitment agencies, Ms Smith was responsible for 300 staff. She says she was focused on having the title of general manager by the time she was 25.
"I worked 18 hours a day, I sacrificed a lot in terms of relationships. I went after what I wanted, hard.
"But how can you meet your maker face-to-face and not be changed spiritually? I was quite ambitious and single-minded pre-Bali.
"After Bali, my focus changed completely. I felt my purpose here was to show the world that if I can go through losing my partner to suicide and then be blown up in a bomb, we can handle anything.
"People don't need to have a bomb under their butt to wake them up. They can use me as a platform to learn the lessons without having the suffering.
"So I set about becoming a professional speaker, so I could stand on stages across the world and be a beacon. I feel like what I'm doing now is profoundly more purposeful."
Ms Smith believes having a purpose in life is one of the greatest keys to happiness, but that happiness is something we all have already, hidden underneath life's worries, stresses and strains.
"I ascribe to the Dalai Lama's view that happiness is our natural state and it is what is always present," she says.
"The barriers to our happiness are distractions. If we limit the distractions, then our natural state becomes happiness. We live in a world that is only about distractions.
"I think as humans we haven't quite figured it out yet – that the more we go back to basics, the more we stand still, the more present we are, the closer we come to our own inner peace. Inner peace, I feel, is a key to happiness."
Ms Smith says the benefit of COVID and lockdowns has been that we've had a shift back to basics, which has made us appreciate our time with family and friends and realise how overwhelmed we had become with constant work, constant separation and constant distraction.
"We realised how disconnected we'd become from ourselves," she says. "I don't think we would have gone back to basics if we hadn't been forced. As we start to transition into a new normal, I think there are some lessons we can take with us."
In her daily life, Ms Smith maintains a number of practices she says are essential keys to her personal happiness.
She meditates twice a day for 20 minutes, trains at F45 every day, eats a vegan diet with no sugar and most importantly, allows herself to be present with her emotions.
"Whenever I'm feeling pain or suffering, I don't push it to the side. I don't wish it away; I sit in it. Whatever we resist, persists. If I sit in it and feel it, it moves through in five or 10 minutes. If I don't, it can take months. You have to feel it to heal it."
Turning lemons into lemonade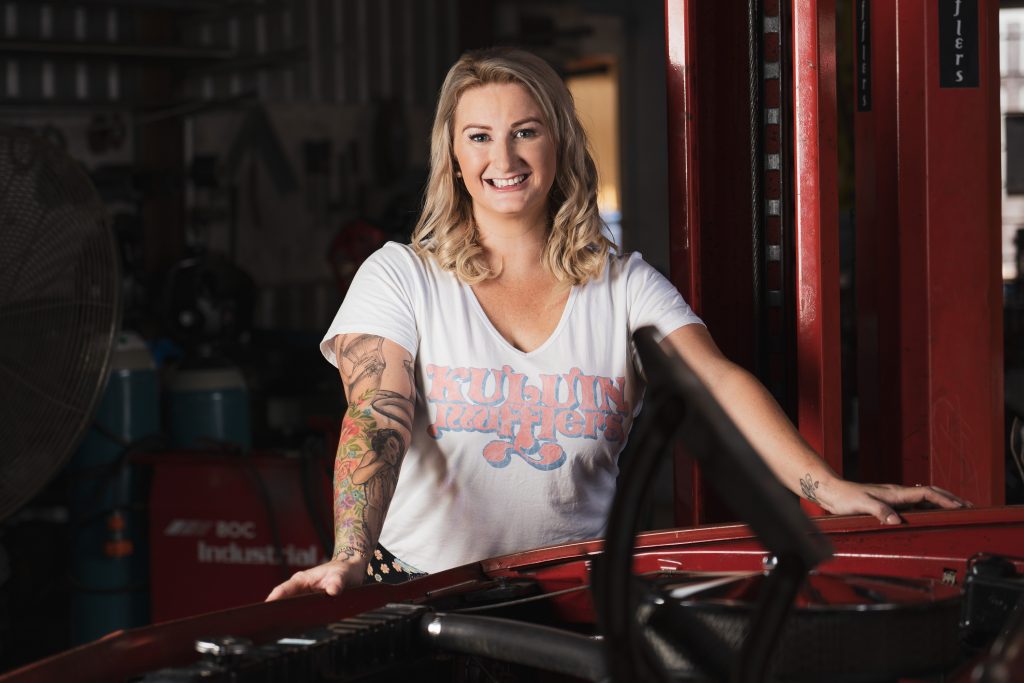 Bli Bli author and multiple business award winner Angie Mansey has also triumphed over tragedy. In her 2021 book How I Made Lemonade, she details a dysfunctional childhood growing up on the Sunshine Coast, living on the streets at 14.
"I became a teenage mother after becoming pregnant at 16 and escaped a severely abusive relationship at 18 years old with the assistance of police and stumbled many times before finding my feet," she says.
"I completed high school at night while working two jobs to support my son and I started my life over many times to try to give my son the best future possible."
Now happily married and with four sons, she is a full-time carer to her second son, who has spent most of his 11 years in hospital with a rare medical condition.
She and husband Luke bought Kuluin Mufflers in 2016 and recently expanded into a second business, KM Exhausts Australia.
She also founded the charity Driven by KM to provide financial support to the families of terminally and chronically ill children on the Sunshine Coast.
She won the Telstra Small Business Woman of the Year award in 2019, the Sunshine Coast Business Women's Network Young Business Woman of the Year in 2017 and the Sunshine Coast Business Award for Excellence in Social Responsibility 2017.
Mrs Mansey has a wide smile and a cool rockabilly style that fits well with her role in the automotive industry.
Not long after her book came out, she dyed her hair blue, because, why not?
"I like to do really fun things way out of my comfort zone," she says. "My hair is bright blue now and it makes me happy. I have a full sleeve of tattoos filled with things that make me smile, like wildflowers.
"Changing my appearance to something that is bright and colourful makes me feel happy and uplifted."
Her bubbly persona defies the reality of her life situation as a mum of four children – one who lives in chronic pain — and owner of two businesses that all demand her attention. Her energy and determination to create a happy life for herself and her family seem boundless.
"I really think it comes from wanting so badly to not remain in the same place I was born into," she says. "I wanted more for myself and for my children. I wanted to give my children opportunities I never had.
"When my son's liver failed about five years ago – we were on surgery 25 at the time – we realised I wasn't going to be able to maintain my job as a dental nurse.
"He was in dire straits. We sold our family home and purchased a business that was for sale. We had $180,000 of debt due to medical bills.
"It was a new career for my husband Luke and I. We built in a lounge room beside the office so I could take Corbin to work every day and keep him hooked up to the machine feeding him and administering medications.
"It came about by necessity and grew into a passion. We've now got seven staff and Corbin still comes to work on the days he's not able to go to school."
Mrs Mansey's key to happiness is to ensure she is surrounded by positive people and things.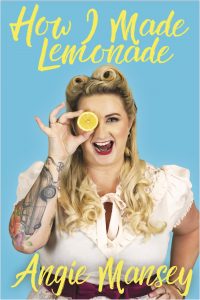 "That includes friends or anything that makes me smile. My house is full of beautiful flowers and fairy lights. I'm very organised; I find that reduces my stress.
"I text my friends to say I'm thinking of them if I haven't had time to catch up and I send flowers or an Uber Eats coffee to their work if someone is having a hard day.
"Last year, I decided I needed to look after myself, because I look after everybody around me. I thought, it's really important to do some nice things for myself, so I started burlesque dancing. It made me laugh and it's something to look forward to each week, which is just one hour for me. I have really enjoyed that."
Mrs Mansey says she's always found it hard to ask for help, but last year decided to get a cleaner as part of her self-care.
"I realised I wasn't able to do it all," she says. "My home has to be immaculate and I wanted to free myself up to have more time with my kids rather than scrubbing my shower on a Saturday morning."
Mrs Mansey has definitely turned lemons into lemonade, as her book title suggests. Not that life is easy.
"One big rule I have is that I give myself 24 hours to feel sorry for myself," she says.
"We could be given a really bad diagnosis, something terrible could happen that brings me to my knees. I have 24 hours to feel really sorry for myself and after that, I have to pick myself up and keep going."