In 2020, Meridan Plains businessman John Jordano* bought a 2019 Mercedes-Benz 300E with one Bitcoin.
He pays for most of his living expenses – groceries, petrol, coffee or lunch with friends – using cryptocurrency and believes cryptocurrency is the way of the future.
No longer the domain of tech geeks, crypto has gone mainstream and is now being seen as a new 'stock market', albeit with significantly more volatility than the actual stock market.
Cryptocurrency is a form of digital currency that is being increasingly accepted by businesses around the world.
Last November, the Commonwealth Bank announced it would become Australia's first bank to offer customers the ability to buy, sell and hold crypto assets, directly through the CommBank app.
Most American millennial millionaires have the bulk of their wealth in cryptocurrencies, and they're planning to add more in 2022, according to the CNBC Millionaire Survey.
An incredible 83 per cent of millennial millionaires own cryptocurrencies, reports the survey, which polls American investors with investable assets of $1 million or more.
In contrast, only four per cent of American baby boomers were found to hold any cryptocurrency and three-quarters of Gen X investors did not own any.
Help keep independent and fair Sunshine Coast news coming by subscribing to our free daily news feed. All it requires is your name and email. See SUBSCRIBE at the top of this article 
Closer to home, a 2021 survey of more than 1000 investors by fund manager Vanguard Australia found one in five millennials now owns cryptocurrency.
We live in a digital world and it's not hard to get your head around the idea of digital currency – who even uses cash anymore? But understanding cryptocurrency and how you can turn it into money you can use to buy toilet paper (if you can find any), is another matter.
To buy or sell cryptocurrencies, you need to use a cryptocurrency exchange. These are online services that work similarly to a stockbroker, giving you the tools to buy and sell cryptocurrencies and trade them for other assets, such as conventional fiat money or other digital currencies.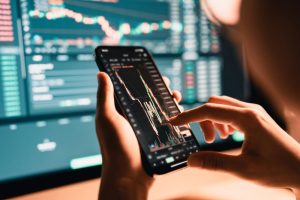 Exchanges send cryptocurrency to a user's personal digital wallet. Some exchanges can convert cryptocurrency into anonymous prepaid cards, which can be used to withdraw funds from ATMs worldwide, while other digital currencies are backed by real-world commodities, such as gold.
Mr Jordano, who runs a solar energy company, first became interested in cryptocurrency and blockchain technology – a kind of shared database that enables cryptocurrencies to exist – in 2016. Now, he owns 14 different kinds of cryptocurrencies, or 'tokens'.
"When I first started researching blockchain, I bought into Bitcoin and Ethereum to begin with," Mr Jordano says.
"I paid $1100 for one Bitcoin and people were saying that was totally unreasonable. Now, Bitcoin is around the $US42,000 mark [about $57,700] for one Bitcoin. When I bought Ethereum, it was $70 for one Ether. I thought, oh my God, am I too late? Now, it's worth about $US3000 [about $4120].
"It's not too late – we're still at the beginning," he says.
As the first cryptocurrency, Bitcoin has become the most valuable among the thousands of cryptocurrencies now circulating.
It was created by Satoshi Nakamoto, a presumed pseudonym for the person or people who designed the original Bitcoin protocol in 2008, launching it in 2009. The Bitcoin supply was capped at 21 million, to ensure a currency without inflation.
As of December 2021, approximately 18.77 million Bitcoins are in circulation, which means there are only around 2.13 million Bitcoins left for mining. Only a fixed number of Bitcoins are permitted to be mined every year until the Bitcoin limit of 21 million is reached.
At the time of writing, one Bitcoin was worth about $35,000. But the good news is, you don't need to buy a whole Bitcoin to invest. The smallest unit of a Bitcoin is called a Satoshi and 100 million Satoshis are equal to one Bitcoin.
"You can buy a few Satoshi a week and accumulate them over time," says Mr Jordano, who believes in five to 10 years, one Bitcoin will be worth $500,000 to $1 million.
"Bitcoin has now become like a store of value. It's a bit like holding gold. Bitcoin is pretty solid, pretty robust and resilient. It has proved to be unhackable. That's why it's moving into the mainstream.
"I use crypto.com. It's a project that offers an exchange where you can buy and sell crypto. You can upload your wallet with six different fiat currencies. You get an app that goes with the card and on the app, you can choose which currency you want to pay with – fiat currency or crypto.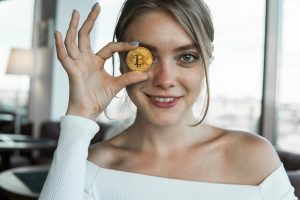 "It's a Visa debit card, so the merchant gets paid in fiat currency. Then the platform itself will cash whatever crypto you have in your wallet into your fiat wallet. With my card, I get access to 1000 different airport lounges around the world, I buy aeroplane tickets, pay for parking and it gives me a free Spotify subscription every month."
But not everyone agrees Bitcoin is comparable to gold as a store of value.
While King Tutankhamun would have been just as likely to agree on the value of gold in 1320BC as we do today, Bitcoin will need to prove itself as a long-term tool for storing wealth. But increasingly more high-profile investors are jumping on the Bitcoin bandwagon.
Billionaire investor Bill Miller now has 50 per cent of his personal wealth in Bitcoin and Australia's Scott Pape of The Barefoot Investor fame is cautiously watching what is essentially the digital disruption of the world's financial system. In his newsletter, he described what is happening in the crypto space as "absolutely fascinating".
"We're in the early stages of a revolution, watching the financial industry be both disrupted and democratised," he writes.
"Clearly, this is the future. Yet history also teaches us that in every gold rush there are scams, cons and bubbles just waiting to be popped. This time is no different. If anything it's worse – today a majority of Gen Z investors in the US think crypto will make them millionaires, according to a new survey by data analytics firm Engine Insights. It won't happen."
According to CoinMarketCap, there are almost 17,000 cryptocurrencies as of January 2022 and Mr Pape says "the vast majority of these coins will end up being worth digital diddly-squat".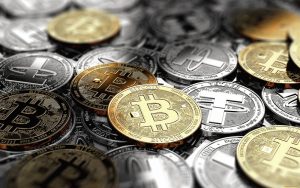 Dr Dennis Desmond works in the School of Science, Technology and Engineering at the University of the Sunshine Coast. A former intelligence officer from Florida, he completed his PhD on optimising intervention methods to stop crypto laundering last year.
"I wasn't a fan before I started my PhD," he says. "I was very objective and I did see it as a primary tool for money laundering. But in my research, I figured out it is a separate financial system. I've come to believe digital currencies will become the future of money. I'm not going to say it will be Bitcoin or Ethereum, but the model has been created. It hasn't been that long and it has already established massive support."
Dr Desmond now holds 20 different cryptocurrencies but he's not putting all his eggs in one basket. He's a big believer in diversification and is an active investor in the stockmarket. As with traditional investing, he advises people not to invest what they can't afford to lose in cryptocurrencies and to beware of scams.
Last year, Queensland couple Emma Robinson and Huge de Meira Quintao lost $110,000 when they invested in cryptocurrency via what was, unbeknownst to them, a fake website. The Australian Competition and Consumer Commission showed a 172 per cent increase in cryptocurrency losses between January and November last year, totalling $109 million.
There are also scam coins to watch out for, such as the infamous Squid Coin. Inspired by the South Korean Netflix series Squid Game in November last year, it became the most hyped digital token when its valuation shot up to $2861 per coin. Its creators, who remain anonymous, sold their coins, causing its price and value to plummet. They walked away with $US3.4 million (about $4.7 million). This left other traders and coin holders' stocks and shares ultimately worthless.
"There are some scam coins out there," Dr Desmond says. "A few have been issued over the past few years. They are pump-and-dump schemes. If you're interested in investing in cryptocurrency, my advice is to do your research. Go to some of the better websites, like coinmarketcap.com. It has good information on pricing charts and the history of each cryptocurrency.
"I also suggest going to forums on Reddit. Join the coin discussion boards and see what people are talking about. They will be critical of certain coins and they'll talk about the benefits and downsides. For me, if you're going to invest, it's like gambling. Don't take more to Vegas than you can afford to lose. As with stocks or any other investment, it's a gamble and there's no guarantee you're going to get rich."
*Name changed to protect privacy.