Controversial changes to a busy Caloundra intersection have angered another group of road users who say they are risking life and limb when travelling through the area.
Since early November, Sunshine Coast News has been covering the traffic chaos created by a new right-turn-only southbound lane at the lights on the corner of Buccleugh and Roderick St, Moffat Beach.
Sunshine Coast Bicycle Touring Club president Michael Jacobson, who represents 265 cyclists, is the latest to raise his concerns.
He said the changes had not taken into account the impact on cyclists travelling south into Caloundra, or turning left to enjoy the popular beachside circuit.
"The intersection design should have included a dedicated cycle lane or at least a cycle-safe green parking zone on the road," Mr Jacobson told Sunshine Coast News from Denmark, where he has been inspecting cycle-safe solutions in shared zones.
"As this was not done, cyclists are more likely to be hit by a car.
"The uptake of cycling in the past two years has been massive on the Sunshine Coast and cycling is a real alternative to travelling by car.
"The council needs to recognise this by building infrastructure for cyclists on all major network roads including this intersection.
Local journalists supporting local people. Help keep independent and fair Sunshine Coast news coming by subscribing to our free daily news feed. All it requires is your name and email. See SUBSCRIBE at the top of this article 
"Using the left lane for through traffic to Caloundra and also for traffic turning left to Moffat Beach, compounded with cyclists forced to share the same road, is crazy."
Mr Jacobson was inspired to contact Sunshine Coast News after reading about concerns voiced by former deputy mayor and long-time division 2 councillor Tim Dwyer.
Scroll down down for more reaction from readers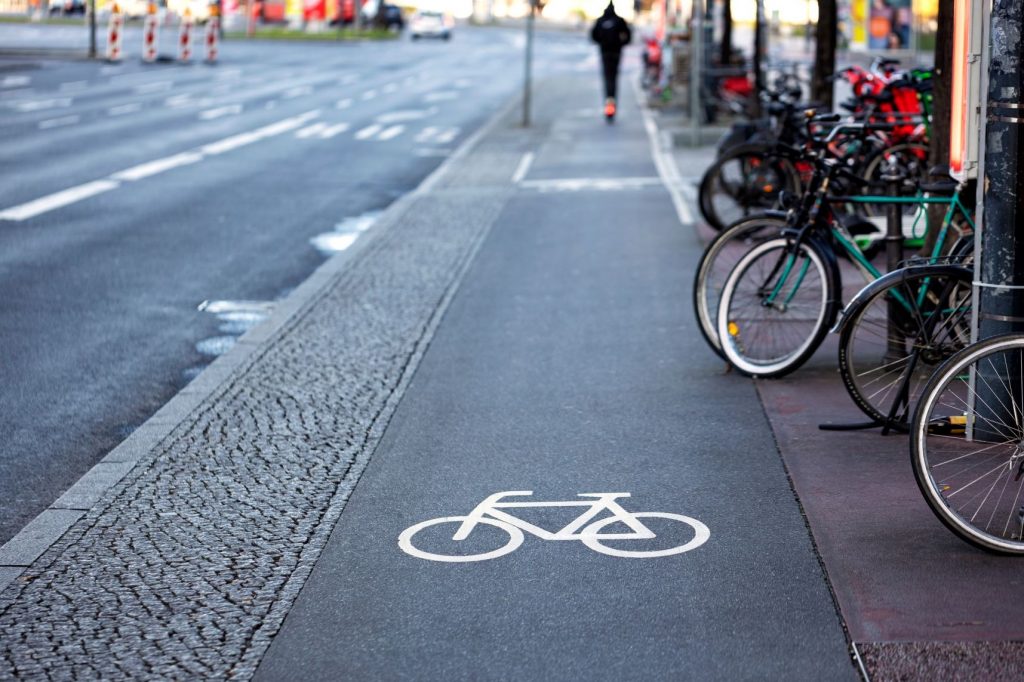 He said the club was hopeful of changes following the current review of the intersection and urged the council to "follow its own active transport policy" that encouraged cycling by building cycle-safe solutions where cyclists and cars share the road.
"For the past four weeks, I have been in Denmark and seen how this can be achieved," he said.
"It requires a dedicated commitment by councils to fund and build cycling infrastructure.
"When this is done, there is respect between cyclists, vehicle drivers and pedestrians.
"The current situation at this Moffat Beach intersection is not the way forward."
A Sunshine Coast Council spokesperson previously said the traffic study and monitoring of traffic behaviour at the Moffat intersection was still underway to determine if any further improvements could be made.
"The study is due to be finalised in late February 2022, to ensure we capture school and business commuting peak times," the spokesperson told Sunshine Coast News.
Changes to the right-hand southbound lane came into effect in November last year and since then, motorists have been frustrated by cars banked up from the Moffat Beach lights to the Dicky Beach shops 1.5km way.
Drivers have become confused and traffic has been delayed as there is now only one lane to go straight because the second lane was changed to a right-turn only, controlled by an arrow at the lights.
Almost 2000 people have signed a change.org petition that seeks no right turn from southbound Buccleugh St into Roderick St (west). Instead, it calls for motorists to keep heading south, turn right into Nothling St and double back to remove all the congestion.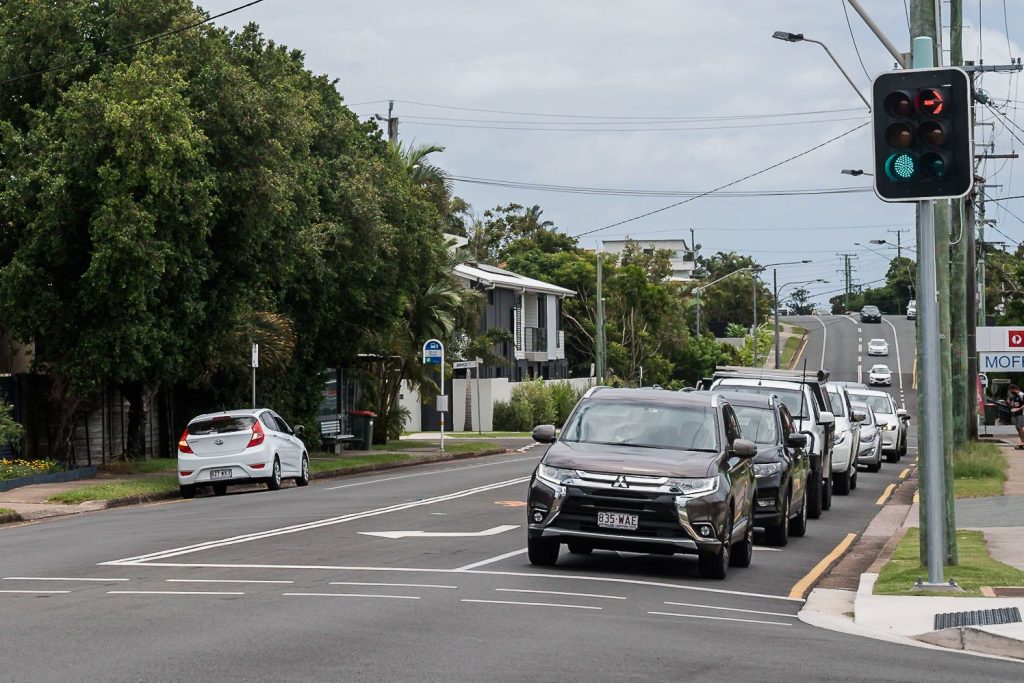 Long-time Caloundra holidaymaker and part-time Golden Beach resident Michael Yeates also agrees with Mr Dwyer's sentiments and the petition solution: "One option is to ban the southbound right turn into Roderick. Turning right can occur into Nothling to gain access to that whole area."
Moffat Beach resident Darian Stirzaker, who has lived in nearby Nothling Street for the past seven years, doesn't hold back in his own Letter to the Editor about the traffic delays.
He said the changes at this intersection were "a joke" and the council's job was "to make life easier" not harder for residents.
"It is the most ludicrous change of 'controls' at an intersection we have ever seen and the impacts are not restricted to Buccleugh St traffic queuing up back to Dicky Beach," he wrote.
"During the heavy traffic times including weekends, trying to use Roderick St coming from Moffat Beach, an ever-growing popular destination, is also a nightmare because the traffic light cycles for Roderick St to turn onto Buccleugh St have been shortened whilst the traffic light cycle for Buccleugh St north/south has been significantly lengthened, presumably to try and clear the queue back to Dicky Beach.
"So now there are queues down Roderick St and it took us four cycles to get from Moffat Beach and turn onto Buccleugh.
"We have friends living on Roderick St and they now have trouble getting out of their own driveway.
"We now have bigger delays getting out of Nothling onto Buccleugh. So at certain times, we do a 'rat run' back around to Roderick St to the intersection to use the lights but this is adding more traffic down Roderick."
Mr Stirzaker believes changing the right-turn-only lanes to right-turn or straight ahead and adjusting the traffic light cycle times would be an easy solution.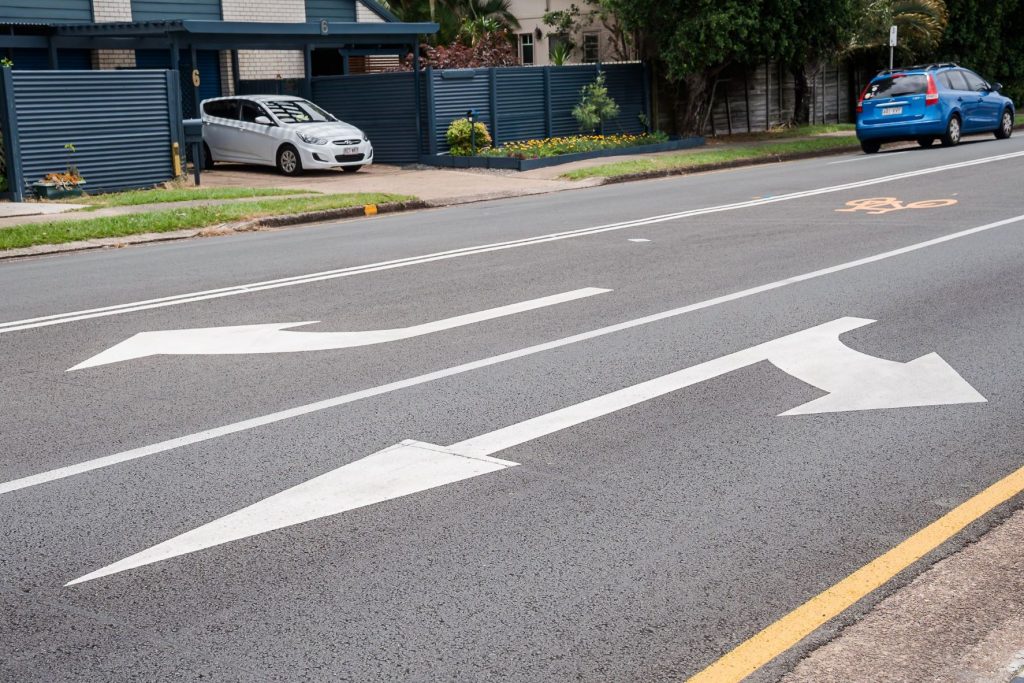 Pat Davey agrees that traffic turning right had never had sufficient numbers to hold up traffic in the past and cause delays, so did not warrant a dedicated turning lane.
"Most likely anyone wanting to make a right would have found it easier to turn at the next uncontrolled intersection. Clearly, no actual research was carried out before the idiotic changes were made."
But the long-time resident adds that this is only one problem infuriating motorists: "As to other traffic light installations in the area, the planned short cut for traffic from the bus station to Nicklin Way is already self-defeating by the planned extra five sets of traffic lights,  destruction of bushland, and stupid traffic holdups, extra fuel burn at the first light installation.
"None of these installations is appreciated by residents who have been driving in this area for many years and now find short trips around town met with unnecessary holdups."
Like stories that inform, connect and celebrate the Sunshine Coast? So do we. Join an independent local news revolution by subscribing to our free daily news feed: Go to SUBSCRIBE at top of this article to register