The Sunshine Coast community has reached a major milestone in addressing homelessness with the arrival of a specialised bus to provide a safe night's sleep for people living rough.
The region's long-awaited first Sleepbus arrived on Wednesday at the Maroochy Neighbourhood Centre (MNC) ready for service to begin on January 21.
It comes after the centre began a fundraising campaign in May 2020 following the tragic murders of two homeless men in the area.
Now, thanks to the extraordinary generosity of Sunshine Coast people coming on board to donate, the project has become a reality, and a second bus for women is due to arrive later this year.
The local campaign has also triggered other communities across eastern Australia to follow suit, with orders for six more buses.
The Sleepbus features 10 secure self-contained lockable sleeping pods, complete with double bunks, clean sheets and pillows, TV, USB phone-charging ports, climate controls and access to lockable toilets.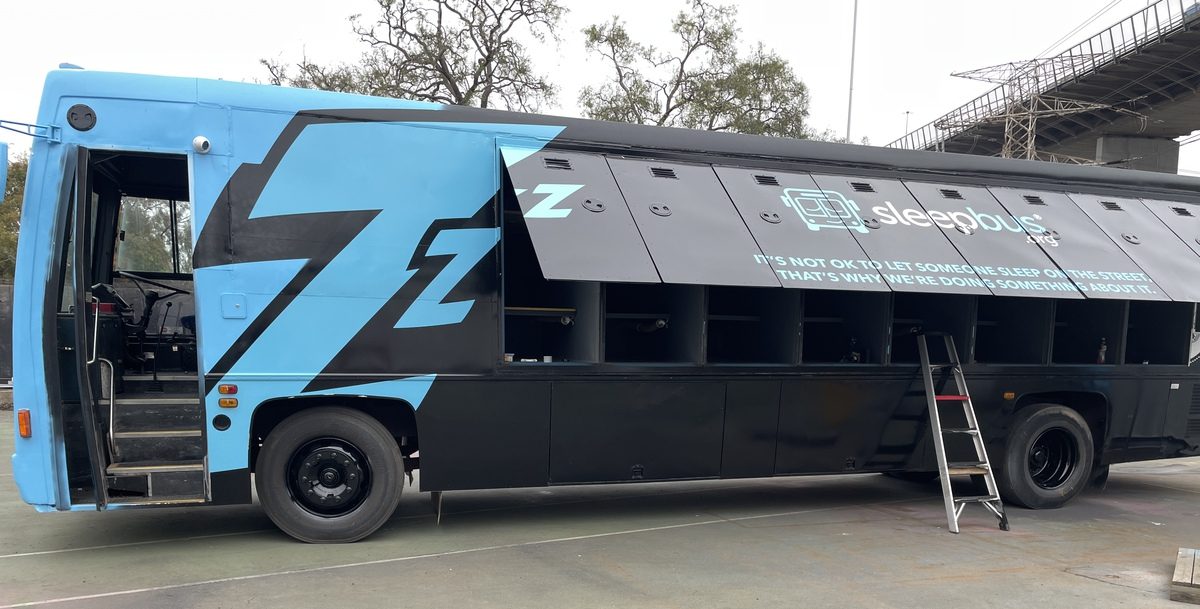 MNC community development co-ordinator Mark Ellis, who was instrumental in bringing the project to life, said every night the homeless faced the threat of property theft, serious assault, or worse as they lived exposed on the streets.
While he wished there was no need for such a bus, he is pleased to see it ready for service after a long campaign.
"It's going to get the homeless out of the rain. It's going to get them out of all the elements," Mr Ellis said.
"It'll give them a place where they're safe, where they're not going to be harassed, they're not going to be belted up, where they can actually get on board and have a decent night's sleep.
Mr Ellis said it would also give people a better night's sleep to help improve their physical and mental health over time.
"Most people who are living rough on the streets, they average around two to three hours sleep a night; not deep sleep, but some type of sleep, mainly because they are sleeping with one eye open and one ear open," he said.
"If you don't get enough sleep, your mental health deteriorates, and if your mental health deteriorates, your physical health deteriorates and then basically you get sick."
Stay up-to-date with local stories by subscribing to receive our free once-daily news email (Mon-Fri). See SUBSCRIBE at the top of this article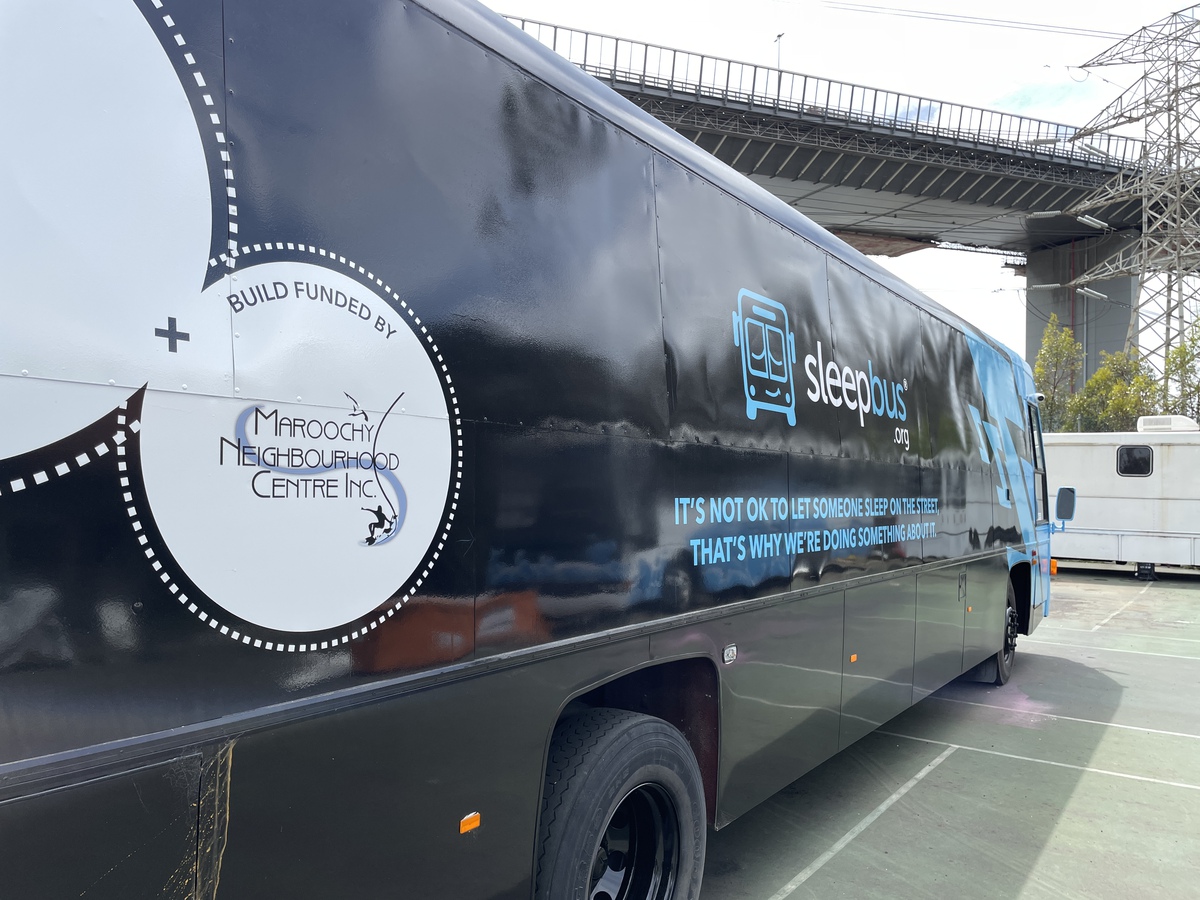 There are about 1000 homeless people on the Sunshine Coast each day and a Maroochydore Neighbourhood Centre (MNC) survey showed on average 62 people were sleeping rough each night within a five-kilometre radius of the centre.
Males comprise 76 per cent of the local homeless population and females 24 per cent, but for homeless men there is no crisis accommodation available on the Sunshine Coast.
The closest accommodation for men is in Brisbane, Maryborough or Toowoomba but due to high demands in those areas they are usually booked out or have limited-to-no beds available.
Mr Ellis said before Christmas the centre gave out more than 100 hampers to local families experiencing financial hardship over the festive season, and toy hampers to 26 families, all with goods donated from the community.
He said with the centre closed over the Christmas period it was hard to put a number on how many people needed help. However, when it reopened on January 11 five people were already lined up outside the doors for assistance.
"There are so many people coming in needing assistance, it's just crazy," he said.
"When we opened on Tuesday there were five people already rocked up looking for assistance with food.
"A lot of things we can help with and others we have to refer onto other agencies.
"Loss of jobs is big. We've had so many businesses shut down because of COVID, and a lot of people haven't found employment since."
The first of two Sleepbuses ordered for Maroochydore was made possible thanks to community and philanthropist support that raised $100,000 for the fitout of a second-hand bus donated by local company CDC.
Funds were also raised for the Pink Sleepbus, specifically for women and their children, due for delivery in April.
"It's a credit to everybody, I think. We're a bit chuffed. The Sunshine Coast is not a big area, but we are achieving some good things, and this is just one of them," Mr Ellis said.
"Out of our fundraising campaign that we did up here on the Sunshine Coast, the news actually travelled down the east coast, basically all the way to Adelaide people who were watching what we were doing up here.
"Basically, out of our campaign, there's two buses have been ordered for Byron Bay, one for Taree, one for Hervey Bay, Adelaide is looking at purchasing one, and Sydney as well.
"So even that was exciting, that our little space up here has influenced other areas of Australia who are looking for a solution for homelessness as well."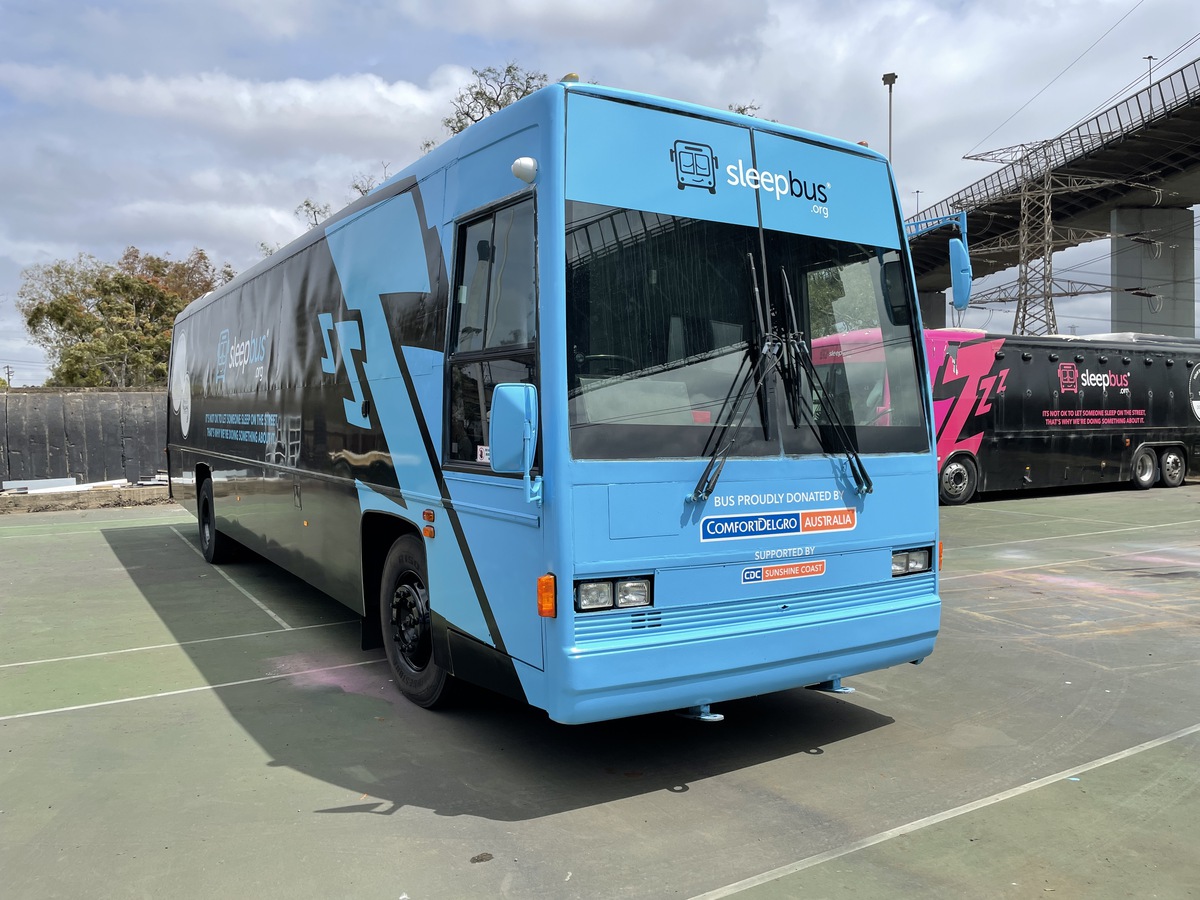 Mr Ellis said he hoped the two buses would interest other organisations and businesses to get involved.
"They'll watch it for a little while and if there's no issues and it seems to be working OK, I think other organisations will look at it, but I just hope that the government will see what we're doing and look at more permanent solutions, not just overnight solutions," he said.
The buses will join the MNC's long list of services for the homeless, such as hot meals, laundry facilities, medical help, financial counselling, employment support, drug and alcohol counselling, free haircuts and showers, and lockers to store personal belongings.
The Sleepbus itself will be managed by Sleepbus.
Sleepbus reports on any given night in Australia, 116,000 people are homeless. Of those 8200 are rough sleepers, including sleeping out on the street, around 1120 are children under 12, and there is a significant increase in women experiencing family breakdowns and people aged over 60 who are living rough.
Maroochy Sleepbus Timeline
May 2020: Maroochy Neighbourhood Centre launches a campaign to raise $100,000 for the region's first Sleepbus to give safe lodging for Maroochydore's homeless men. The campaign for a Sleepbus follows the murder of two homeless residents. The funding will pay for the installation of safe modern sleeping quarters in a second-hand bus donated by CDC.
May 2021: Strong community support and significant large donations from local philanthropists ensure the target for the Sleepbus is reached in 12 months and fitout work can begin.
June 2021: $100,000 is raised in a matter of three weeks to fund a second Pink Sleepbus for homeless women and children, with fitout underway.
12 January 2022: The Sleepbus for men arrives in Maroochydore, ready for final preparation for commissioning.
21 January 2022 (proposed): A number of thankful Maroochydore homeless men to spend their first night in the Sleepbus.
Mid 2022 (approximately): Pink Sleepbus for women and children scheduled for delivery to Maroochy Neighbourhood Centre.