The Sunshine Coast's elite cycling team has showed its class and depth at the national road racing championships.
ARA Pro Racing Sunshine Coast riders Anya Louw, Hamish McKenzie, Isabelle Carnes and Cameron Rogers claimed gold medals at Ballarat.
Louw won the women's under-23 time trial in convincing fashion, clocking 43min31sec over 28km, at an average of 39.4km/hr.
"I've never won an Australian national title before," she said.
"I'm in the same age group as what Sarah Gigante has been in over all the years (so) I've come second many times but never got on the top step, so it means so much to me.
She said the win would set her up for a bumper season.
"It gives me a lot of confidence. I worked really hard for this event."
"Hopefully, good things are going to come in 2022."
Louw backed up her effort to win the women's under-23 criterium.
"I really had to push myself during it," she said.
"I was in a lot of moves up the front and I knew the people to follow were Ruby Roseman-Gannon and Alex Manly from BikeExchange.
"They kind of had their two-pronged attack, and when one of them was up the road someone in my team had to be up there, so it was hard following a lot of moves in the race.
"It feels quite surreal to be honest, I didn't expect this at all for the criterium.
"Coming into today I was working for my teammate Alexandra Martin-Wallace.
"Unfortunately, she got caught behind in a bit of a crash and wasn't able to rejoin, so I was lucky that the roles changed a bit in the race."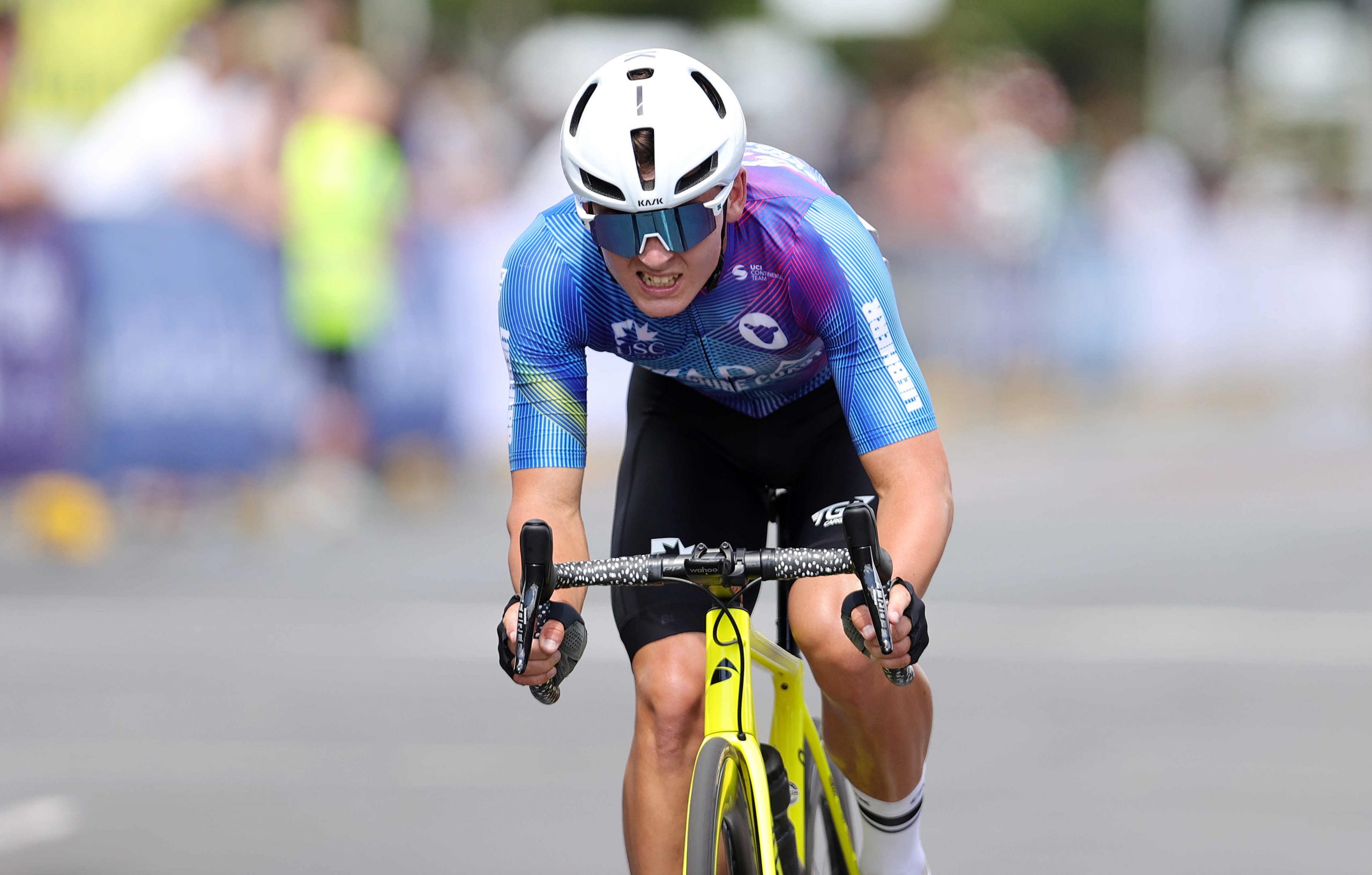 Her club-mate McKenzie also won two titles.
He started with an impressive win the men's under-19 time trial.
McKenzie rode at an average speed of 46.16km/h, over the 18.8km course, to stop the clock at 24min26sec and win by about 24sec.
He then used his long-range power to add the men's under-19 criterium title to his name.
The Tasmanian product held a lead of 15 seconds with four laps remaining and his lead grew to more than 20 seconds by the time he received the bell, before he went on with the job.
"It was challenging for sure; the course kind of suits the breakaway in under-19s because of the gearing down the back straight," he said.
"Nobody can really go any faster than anyone else, so I was just trying to push up the front and widen the gap on every lap as much as possible and just try to hold on.
"I love the road a bit more than the track so any result on the road is big for me."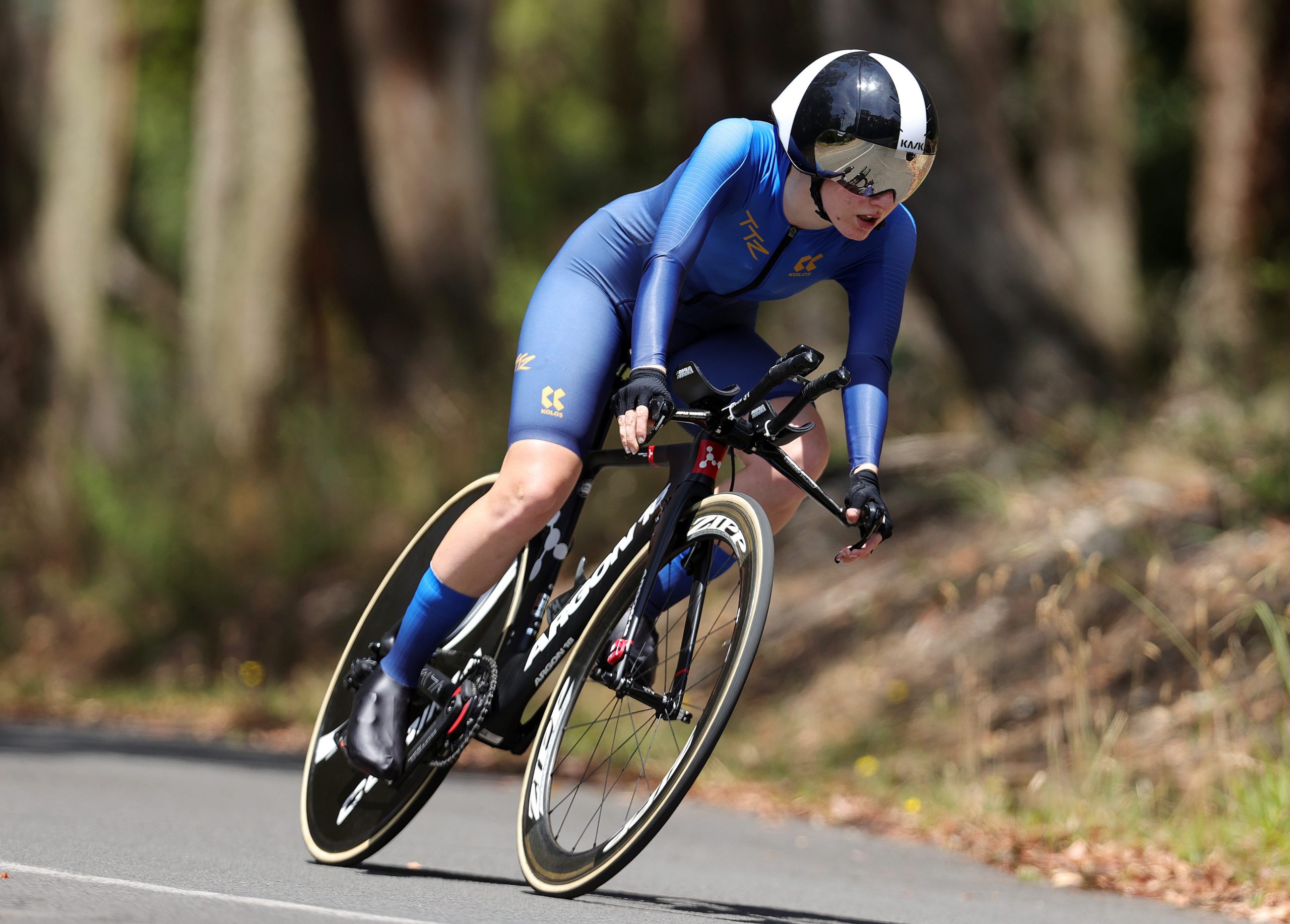 Meanwhile, Carnes won the women's under-19 time trial in impressive fashion.
She averaged 40.24km/h to post a time of 28min01sec, finishing 33 seconds ahead of her nearest rival.
Stay up-to-date with local stories and receive our FREE Sunshine Coast News daily email. See SUBSCRIBE at the top of this article.
ARA Pro Racing Sunshine Coast's meet was capped in stirring fashion, when Rogers won the men's under-19 road race in a bunch sprint, ahead of fellow Canberra product Oscar Chamberlain.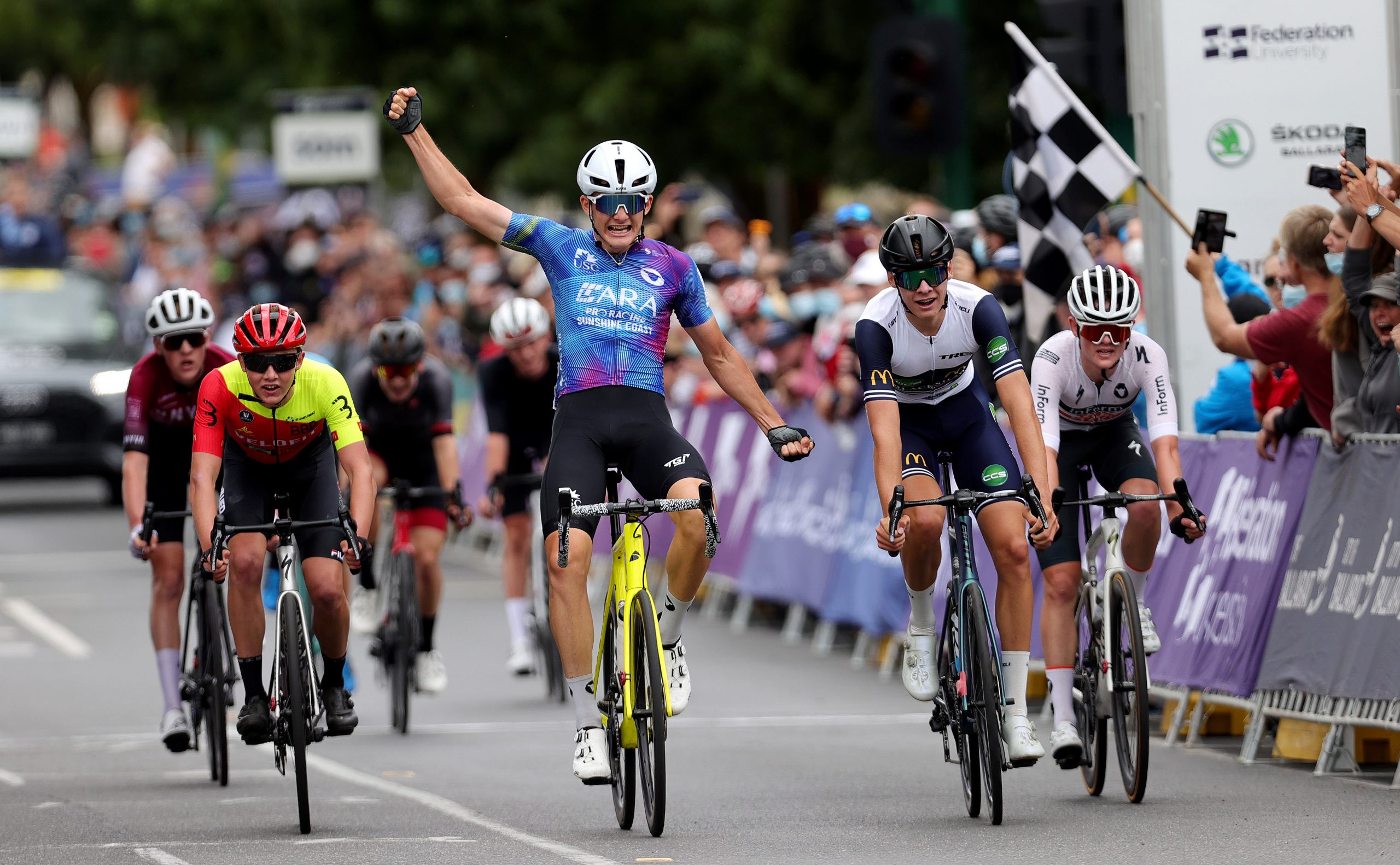 Rogers was the quickest in a tight finish at the end of the 104km race.
"Crossing the line, I just didn't know if I had won it or not," he said.
"It just feels amazing, I'm so happy.
"Because we're on such small gears it's just spin, spin until you win, but I knew Oscar, my best mate, was right next to me.
"So seeing him finish next to me was insane; I couldn't believe I got it over him at first."
Coast team winners
Anya Louw: Women's U23 time trial, criterium.
Hamish McKenzie: Men's U19 time trial, criterium.
Isabelle Carnes: Women's U19 time trial.
Cameron Rogers: Men's U19 road race.