A prominent builder who defied a court order to dismantle a rooftop entertainment area has been fined $5000 and warned "future contempt will be viewed even more seriously".
Since 2019, Wayne Geoffrey Dwyer has been embroiled in a battle with Sunshine Coast Council over a controversial "third-tier" addition to his Minyama Island mansion.
This included a tennis court, lift and bar area with lighting and perimeter fencing, which attracted the ire of neighbours in the exclusive estate.
The Planning and Environment Court found the extensions were not approved and ordered him to restore the rooftop to its earlier condition.
Judge Glen Cash QC, in October dismissed an application by Mr Dwyer to delay the orders, saying: "I am satisfied beyond reasonable doubt, that the second respondent (Mr Dwyer) is in contempt of the enforcement order made on 10 November, 2020".
After hearing from the parties as to what penalties would be appropriate, Judge Cash published his decision on Friday, January 14.
Judge Cash wrote: "the second respondent (Mr Dwyer) is fined in the amount of $5000 to be paid on or before 31 January, 2022, in default of which the second respondent is to appear without further notice in the District Court at Maroochydore at 9.30am on 7 February 2022 to show cause why he should not be dealt with according to law."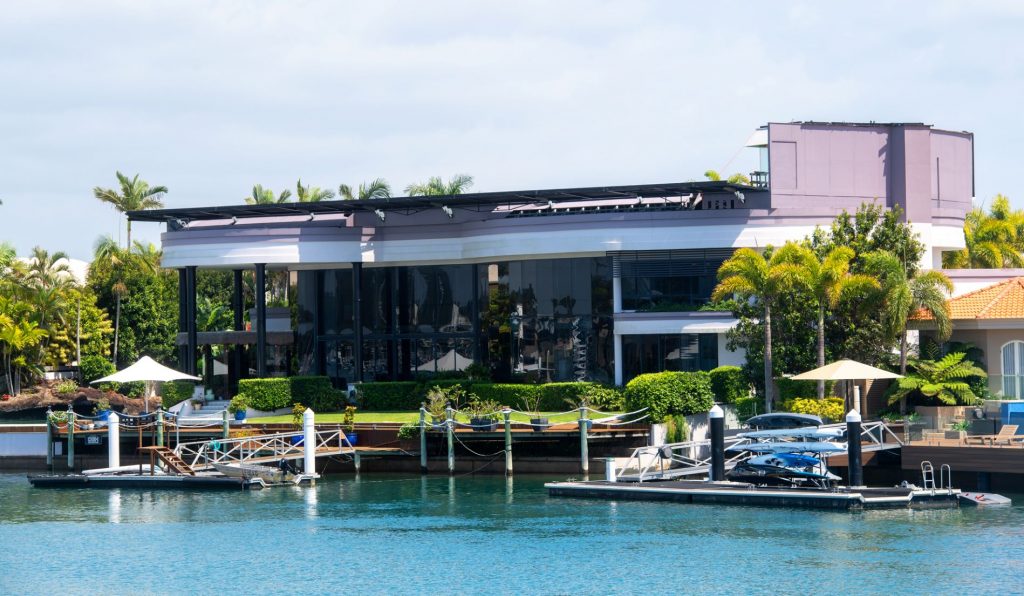 "I was told that Mr Dwyer is 59 years old. He has lived in the house at Minyama for many years and had been a builder for 45 years before he retired. He was described as a man of good character who had no prior convictions of any kind.
"The applicant (Council) emphasised the serious nature of an offence of contempt and the need for the penalty to denounce Mr Dwyer's conduct and act as a deterrent.
"The applicant submitted that a fine of between $10,000 and $15,000 was necessary to achieve these purposes."
Judge Cash said that while he did not think that Mr Dwyer would have any difficulty paying a fine of $5000, it was "not the only punishment suffered".
"He has faced these court proceedings during which he spent a substantial sum on legal representation. He also faces the expense of removing the unlawful works.
"In terms of securing compliance with the enforcement orders Mr Dwyer knows now, if he did not before, the gravity of his contempt and must understand that any future contempt will be viewed even more seriously.
"It was for these reasons that I concluded a fine of $5000 was appropriate."
Judge Cash also extended the deadline for the rectification works from February 10 to March 31.
He said that Mr Dwyer deposed that he intended to comply with the enforcement order and that between October and December 2021, had removed most of the perimeter fence. The lift and lift overrun room remained.
"Mr Dwyer deposed that he and his son had made enquiries about removing the lift. The effect of their inquiries is that the lift cannot be removed until the middle of March 2022 … the rest of the roof structure will be removed one or two weeks after the lift is decommissioned."
Help keep independent and fair Sunshine Coast news coming by subscribing to our free daily news feed. All it requires is your name and email. See SUBSCRIBE at the top of this article
Judge Cash said that while he was satisfied that Mr Dwyer had no lawful excuse for failing to comply with the enforcement order, he was not prepared to conclude that he set out to deliberately frustrate or delay compliance.
"… if Mr Dwyer has not complied with the orders by that time (March 31), he faces the prospect of a further allegation of contempt."
Judge Cash said that Mr Dwyer accepted that he should pay the applicant's costs of both the contempt proceeding and his own unsuccessful application of 24 September, 2021.