Reigning Ironwoman Series champion Lana Rogers is ultra-wary of her rivals, especially some young clubmates, heading into this summer's campaign.
The Peregian Springs 24-year-old has done just about everything in surf lifesaving. She's won the past two Ironwoman Series, the 2019 Coolangatta Gold and the 2018 Australian ironwoman title.
But the Alexandra Headland club member won't be complacent, heading into the 2022 six-round series that starts on Friday.
There's a new generation of stars, including teenage club-mates Emma Woods and Tayla Halliday, hot on her heels.
"I've got to be careful of them," Rogers said.
"They're hungry and they're going to give some of us old ducks a bit of a scare on the weekend.
"So, that will be fun and interesting.
"They're coming, those younger kids, for sure."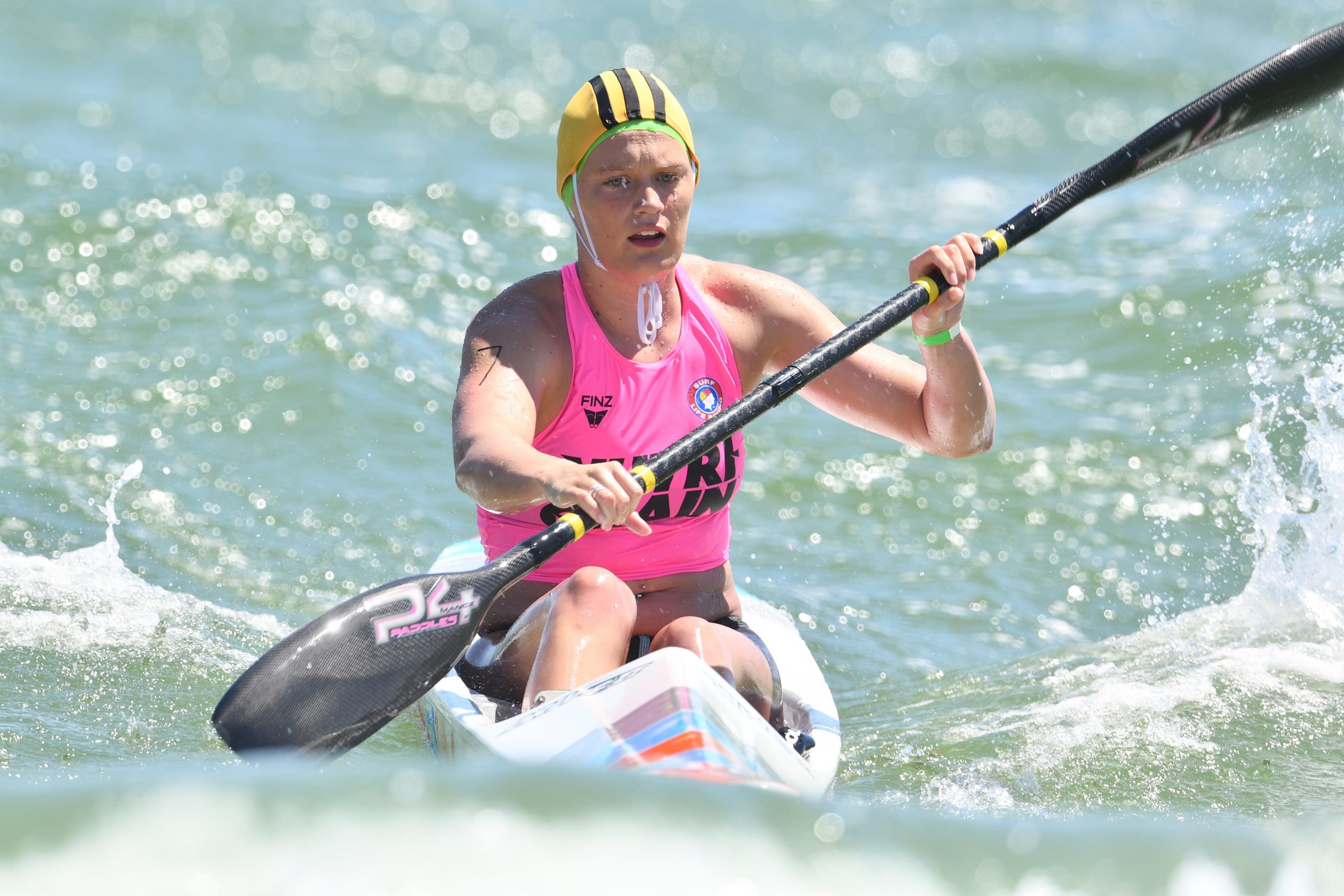 Woods, 18, and Halliday, 17, made big impressions in their first series summer, finishing sixth and eighth respectively.
"I think they're ready to go again and I think they've both improved on the craft," Rogers said.
Rogers said she was motivated and she enjoyed some thorough training during the pre-season.
"There's just so much more for me to tick off and there's so much more improvement I can make," she said.
"I wanted to change things up a bit and not just plateau.
"I've been able to get better each season and I wanted to evolve and work on my ski a bit more (for this season).
"And I've worked on the one percenters, like the run-in with the ski and how fast and explosive I can be with my craft on the beach, and working those transitions as well as possible.
"Hopefully, I get to execute them this weekend and the surf gods are on my side."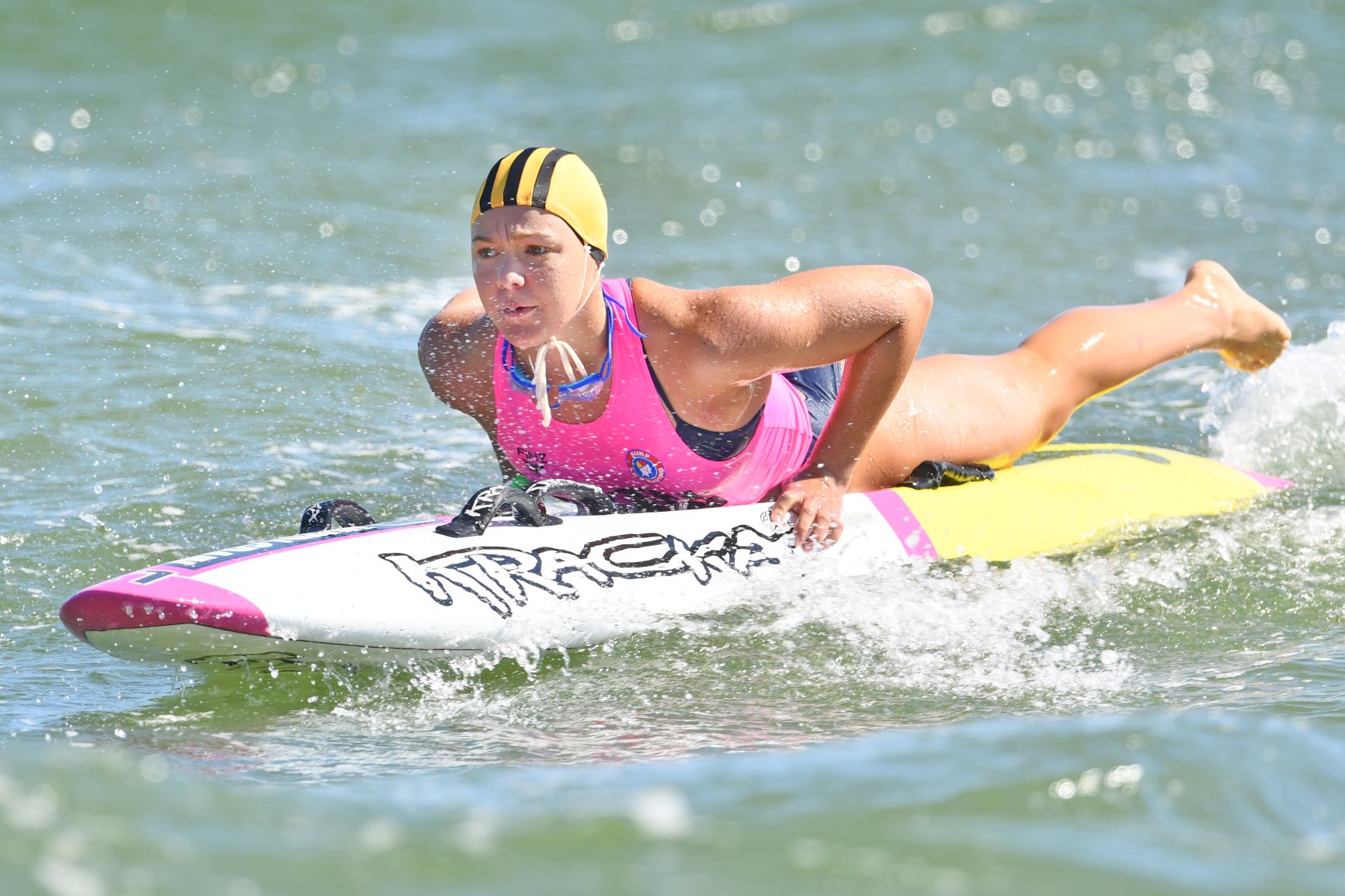 Rogers is coming off the back of a rough outing at the Coolangatta Gold in November.
She was among a leading group of three, when she withdrew with exhaustion, during the final leg of the race.
"It didn't really go to plan, so I had a bit of a break and re-assessed," she said.
"I've had about four to five weeks of serious iron preparation."
She was at ease heading into the series as the two-time reigning champion.
"I'm not too stressed about it," she said.
"I'm usually very calm heading into the series. I take it a lot less seriously than other carnivals. I don't know why, but I think it could be the different formats and conditions we get.
"And I know I'm prepared and that I've done the work, it's just about getting my groove back after the Coolangatta Gold."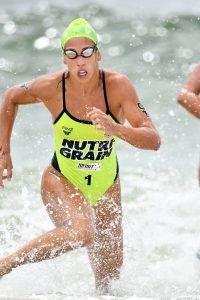 Help keep independent and fair news coming by subscribing to our free daily news feed. All it requires is your name and email. See SUBSCRIBE at the top of this article.
The first three rounds of the Nutri-Grain Ironman and Ironwoman Series will be at North Bondi from Friday to Sunday, with rounds four to six at Kurrawa from February 4-6.
"I think North Bondi is going to be fairly flat. There might be some strong winds into the weekend but nothing too major," she said.
"But we all know that Kurrawa can throw anything at you. I've seen it at 10-foot, 6-foot and 1-foot. You never know what you're going to get there."
The 20-strong women's field boasts five Sunshine Coasters, while the men's field has two from the region.
Nutri-Grain Series details
Sunshine Coast competitors – Ironmen: Adam Palmer, Hayden Cotter (Maroochydore). Ironwomen: Lana Rogers, Aly Bull, Emma Woods, Tayla Halliday (Alexandra Headland), Tiarnee Massie (Maroochydore).
Nutri-Grain Series schedule – Rounds 1, 2, 3 at North Bondi Beach, January 14-16. Rounds 4-6 at Kurrawa Beach, February 4-6. Events will be live on the Nine Network.