Hundreds of Sunshine Coast people diagnosed with COVID are being treated via a 'virtual ward' because they have more severe symptoms.
There were 372 patients receiving care through the Sunshine Coast University Hospital's (SCUH) virtual ward on Wednesday.
A hospital spokesperson said most people with COVID would experience a mild case but those with "more severe symptoms or who have other health conditions" may need care via a virtual ward or in hospital.
"Seek medical advice if you are not improving after two or three days, have a chronic health condition or are pregnant. You can talk to your GP or regular health professional.
"Only call Triple Zero (000) or go to an emergency department if you have severe symptoms."
The region has recorded nearly 10,000 cases to date.
However one local has described the difficulty finding information on 'virtual' treatment for his COVID-positive wife.
The Noosa resident said he phoned an ambulance for his sick wife and was told by the paramedic that she was entitled to receive care through a virtual ward.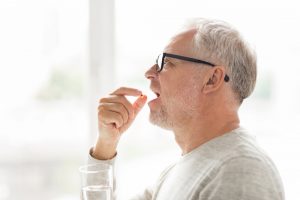 "The ambulance drivers told me if you test positive for COVID-19, you should be
automatically contacted by Queensland Health for someone to check up on you," he said.
"They told me they were telling many patients in the community who had no idea about it".
"I didn't want to call an ambulance, but we had no other choice as nobody could provide information on virtual wards."
"My wife also did a survey online after registering her positive result but is still waiting for a
call back," he said.
The Noosa man said he rang two major health services enquiring about virtual wards for support but says nobody could provide him with information.
"I started ringing the National COVID Hotline and Queensland Health who seemed to know
nothing about it."
She was eventually attended to by a doctor from a public health virtual ward service and the man praised 13HEALTH but said "it felt like ages to get to this point".
Stay up-to-date with local stories by subscribing to receive our free once-daily news email (Mon-Fri). See SUBSCRIBE at the top of this article
Meanwhile Queensland reported six deaths from COVID on Thursday and another 14,914 new virus cases.
Twenty-six people were being treated in intensive care, the number of people needing ventilation fell to 10 and more than 500 people were being treated in hospital.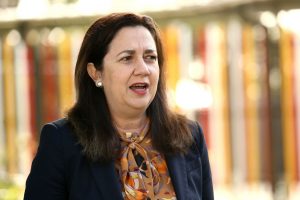 Premier Annastacia Palaszczuk said it was the largest number of people to die from COVID-19 in a day in the state since the pandemic began in 2020.
The dead were all aged between their 70s, 80s and 90s, and had significant underlying health conditions.
"During the whole two years of the pandemic, we've lost seven people. To lose six in one day is a big shock, and our thoughts are with the people at the moment," she said.
"It's quite upsetting."
The premier also said the state would drop all domestic border controls, with the Omicron variant already widespread in the community and 90 per cent of eligible Queenslanders to be fully vaccinated at some point next week.
She said road border checkpoints will be removed and travellers will no longer have to show proof of a negative COVID-19 test from 1am on Saturday.
"They do not have to show that they've had the border pass, they don't have to show that they have to state that they've had a RAT test, rapid antigen test," Ms Palaszczuk added.
"But this is the time and the time it's now right as we head towards hitting that 90 per cent."
However, Ms Palaszczuk said international restrictions would be maintained until Queensland hit the vaccination target.
Read more about symptoms and medical care for COVID-19 in Queensland.
Patients who undertake a RAT test at home, and receive a positive result, should register their result. If you do receive a positive RAT or PCR test, here is some information on what you should do.