Eager buyers will be hoping for a golden ticket as they vie to secure a sought-after property in the newest suburb in one Australia's fastest-growing estates.
The first release of home sites for 2022 at Stockland's master-planned community Aura in Caloundra will take place on Saturday at 8am.
The new home sites are being offered to market at Aura's third suburb, Banya, and it has been named the Tamborine release.
But with demand at extreme levels for the 67 scarce blocks of land, potential buyers will have to compete through an Eventbrite ticketing process.
Stockland's Aura Project Director Josh Sondergeld said blocks would range from 250sqm to 667sqm and prices are between $265,700 and $564,800.
"Once built, the homes will have access to excellent facilities and services, including a future recreation and sports park, future state and private schools, and a child care centre," said Mr Sondergeld.
"Prices will suit buyers at all life stages and budgets."
Mr Sondergeld said the ticketing process was introduced 18 months ago "to manage demand and provide a transparent and equitable experience for our customers".
The system of so-called land lottery, in which a limited number of potential buyers are allocated a ticket, has become the method of choice to deal with the flood of demand.
And, like a lottery, not everyone is assured of winning the chance to buy a block.
Stay up-to-date with local stories by subscribing to receive our free once-daily news email (Mon-Fri). See SUBSCRIBE at the top of this article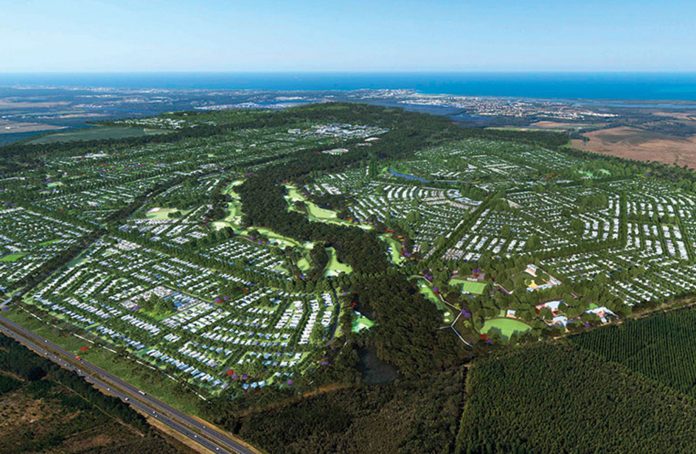 In Aura's ticketing process, prospective buyers who have registered on their database receive an email one week before the land release instructing them to register with Eventbrite.
An undisclosed number of tickets are offered and if the person secures a successful ticket, they will be contacted by a member of the sales team on the day of the land release between 2pm-6pm.
"You will be called twice and if you are uncontactable both times you will lose your ticket," says the Aura website.
"Not all participants that receive a ticket will be successful in securing an opportunity to purchase land in the Land Release," says the fine print.
"If you are unsuccessful in securing a ticket or securing a lot, please keep an eye on your emails for information about our next land release."
Stockland's Aura is the largest master-planned development in the country and incorporates a mix of affordable and high quality housing options from freestanding homes and terraces to seniors living and some low-rise apartments.
Aura Property real estate agent Kingsley Ellmer said prices in the estate had increased by about $200,000 in the past 12 to 18 months because of the demand and lack of supply.
Just recently he sold a four-bedroom, two-bathroom home on 358sqm at 10 Fiona Street, Nirimba, for $780,000.
"Enquiries are still very high, particularly for anything under $850,000; there seem to be a lot of buyers in that space," said Mr Ellmer.
Mr Ellmer said properties were receiving up to six offers and as many as 30 enquiries, nearly all of which were genuine buyers.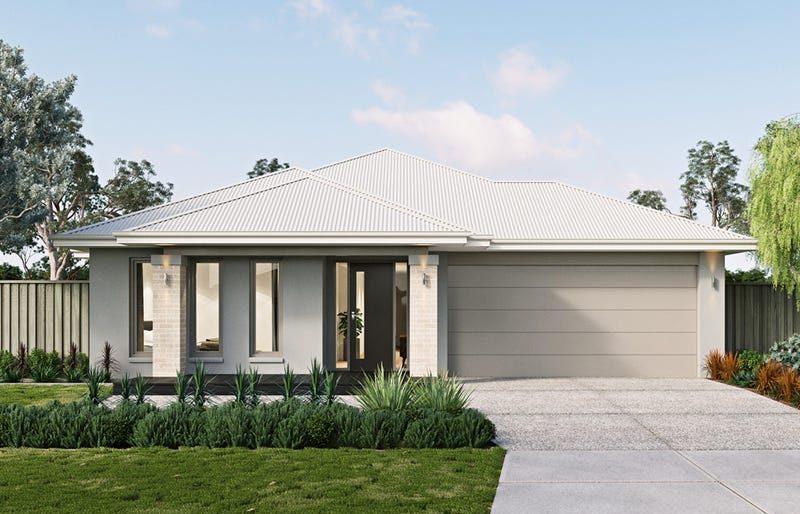 He predicted the heady growth of 2021 would "calm down", especially with banks now making lower valuations than people were offering.
But he said there would still be a strong desire to buy in the area.
"Aura and Harmony have the highest growth areas because they are community living and the infrastructure. There is a lot of infrastructure in Aura and there's more to come," he said.
"It's also low-maintenance living and one of the big drivers is in older areas the amount of work and money people spend on properties."