Local photographer Zane Jones has captured some stunning photos, showing the rapid growth and impact of a tidal breakthrough at Bribie Island.
Zane has travelled to the island, which was cut in two on January 2, almost daily to document the changes there.
The new channel has significantly widened in that time and the Coast Guard estimated it was 280m on Monday.
The new northern island was being severely impacted and the breach was expected to grow by another 30m-50m during the next few days.
"I've just been taking taking photos and seeing if it's getting worse," Zane said.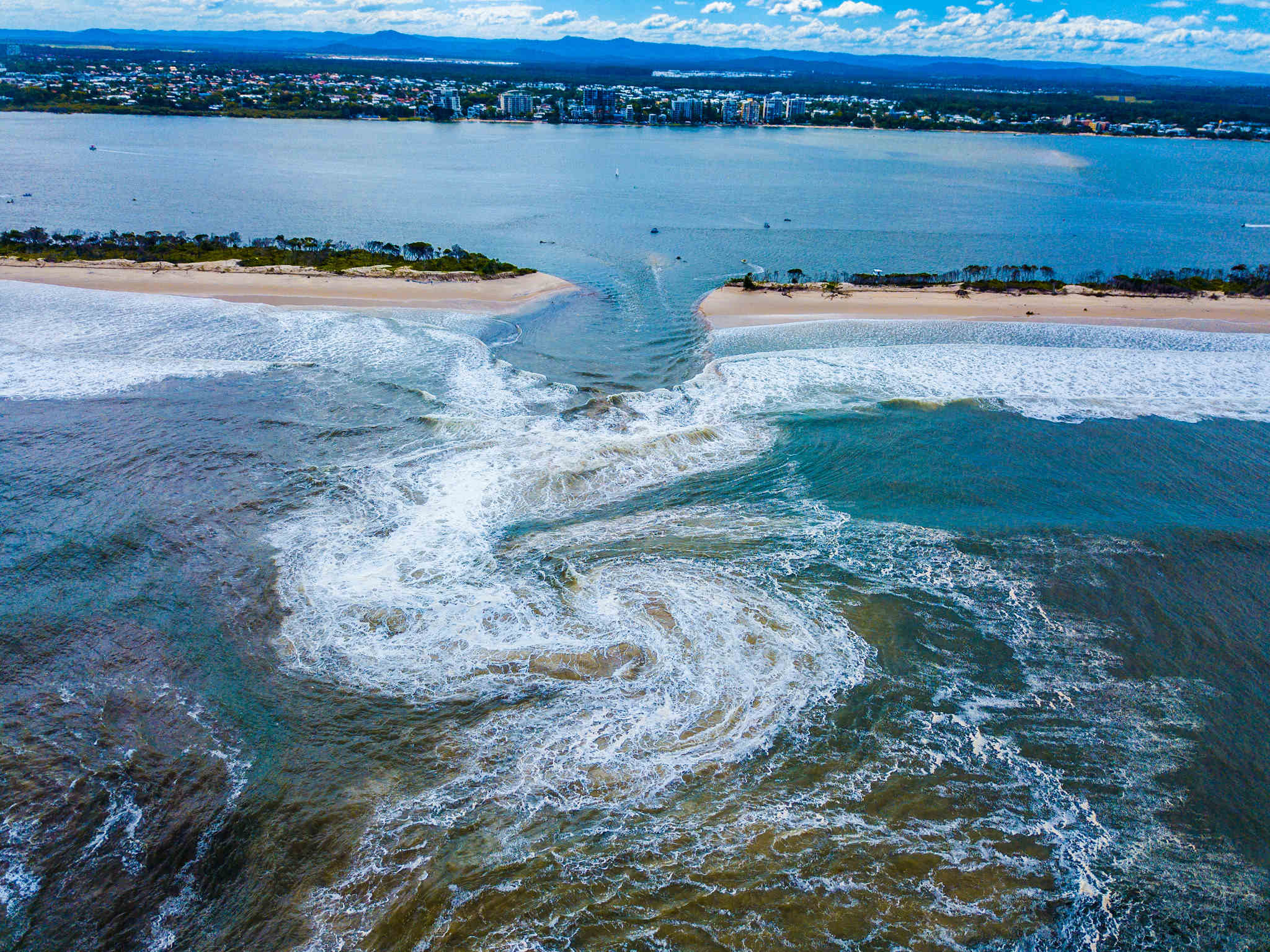 He was taken aback by "the amount of water pushing in and out, especially on the incoming and outgoing tides".
Zane said the breakthrough was expected.
"I kind of knew it was going to break through because last year I got some photos of the water going over the top, so I knew the next big swell was going to do it, which it did."
"We have had big king tides too, which made more damage."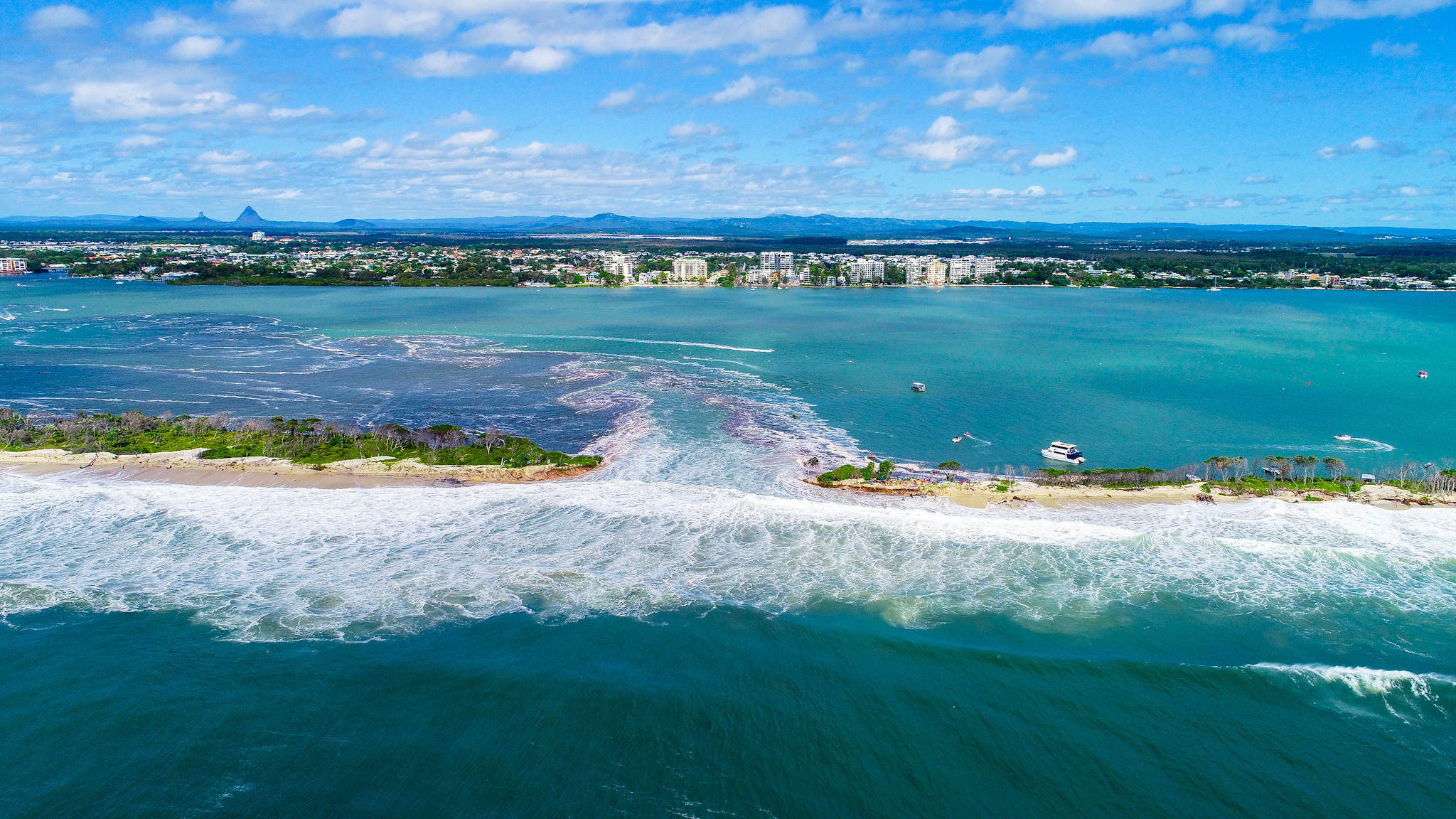 He said the breakthrough appeared to have briefly stabilised on Monday, but it could expand in coming days.
"It doesn't look like it's getting bigger but there's not much swell at the moment," he said.
"I don't think it will go much more, but there is supposed to be some swell coming at the end of the week, so that could affect it."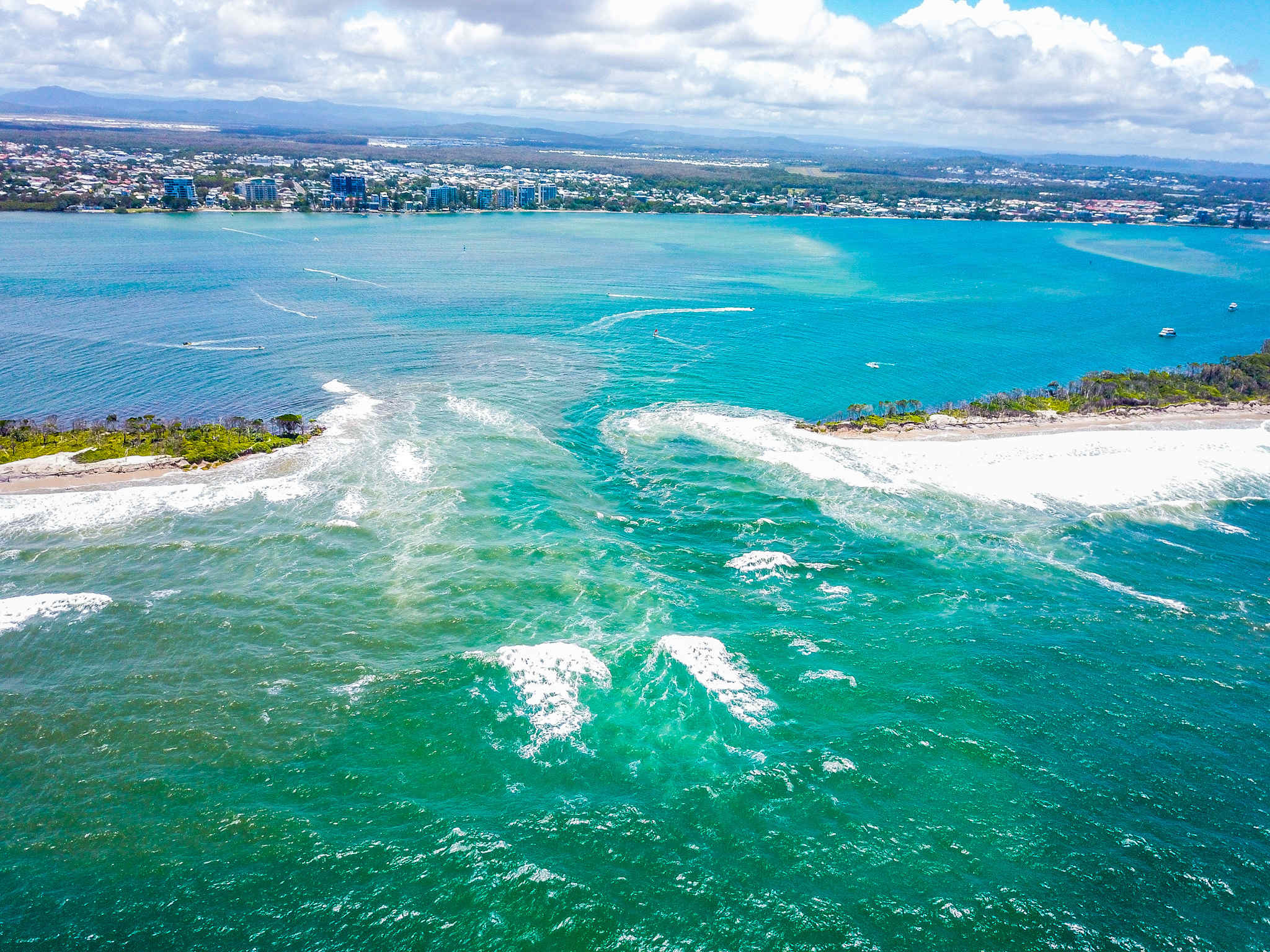 The breakthrough has sparked community concern, with local groups calling for a roundtable with politicians and scientists.
It has already affected local businesses and some long-time locals fear it will seriously impact the region.
Zane believed it was simply a natural phenomenon.
"It's kind of give and take. It is Mother Nature just moving along," he said.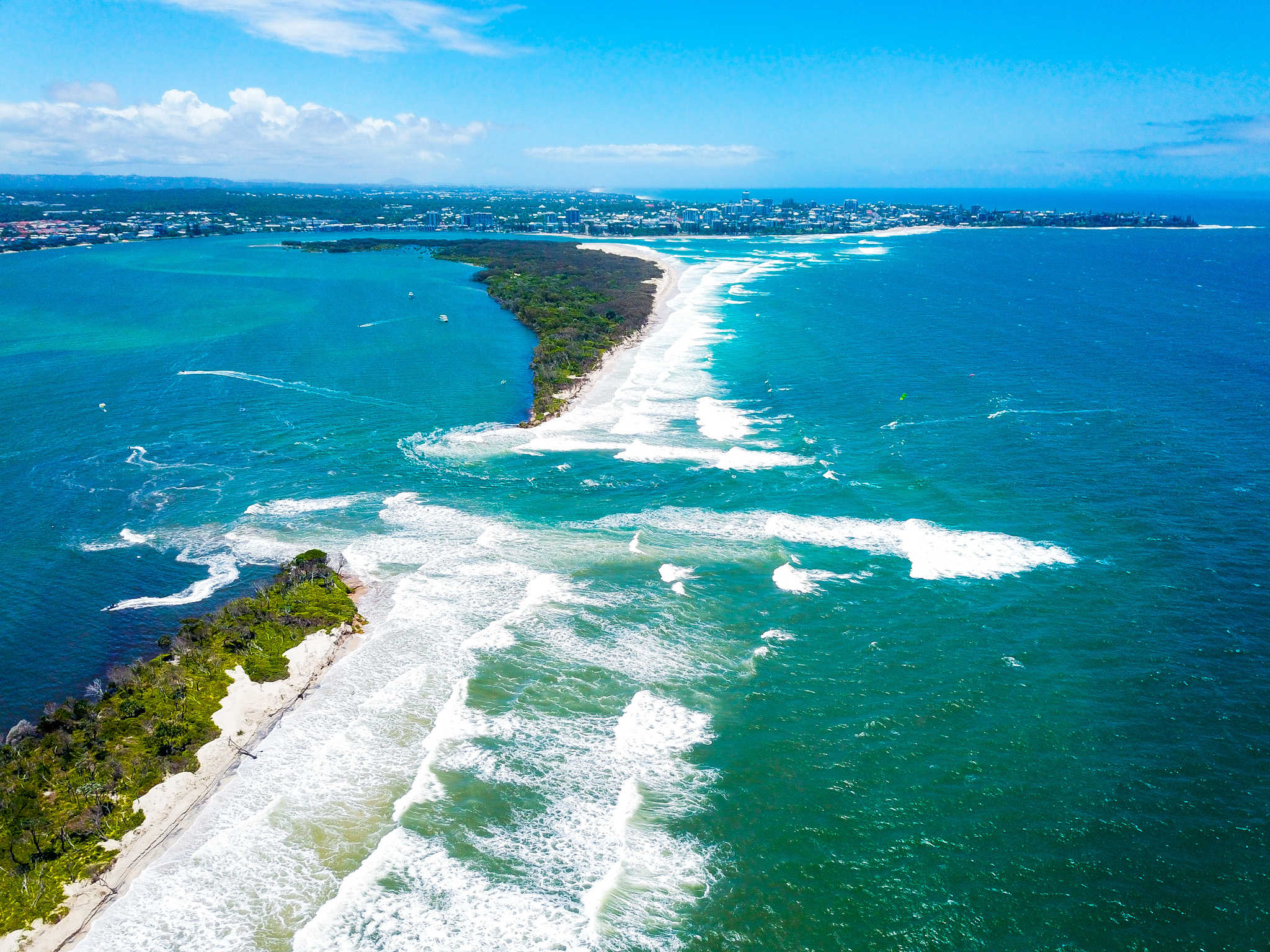 He sent his drone above the island to get the impressive photos, launching it from a boat and also from the island itself.
"When I was on the island, I was looking down to the surf side (eastern edge) and there was no beach. There was a fairly big 3m to 4m drop," he said.
The Battery Hill resident has a passion for taking landscape photos and surf photos.
"I wouldn't mind doing it full-time down the track but at this stage it's more of a hobby," he said.
Local journalists supporting local people. Help keep independent and fair Sunshine Coast news coming by subscribing to our free daily news feed. All it requires is your name and email. See SUBSCRIBE at the top of this article.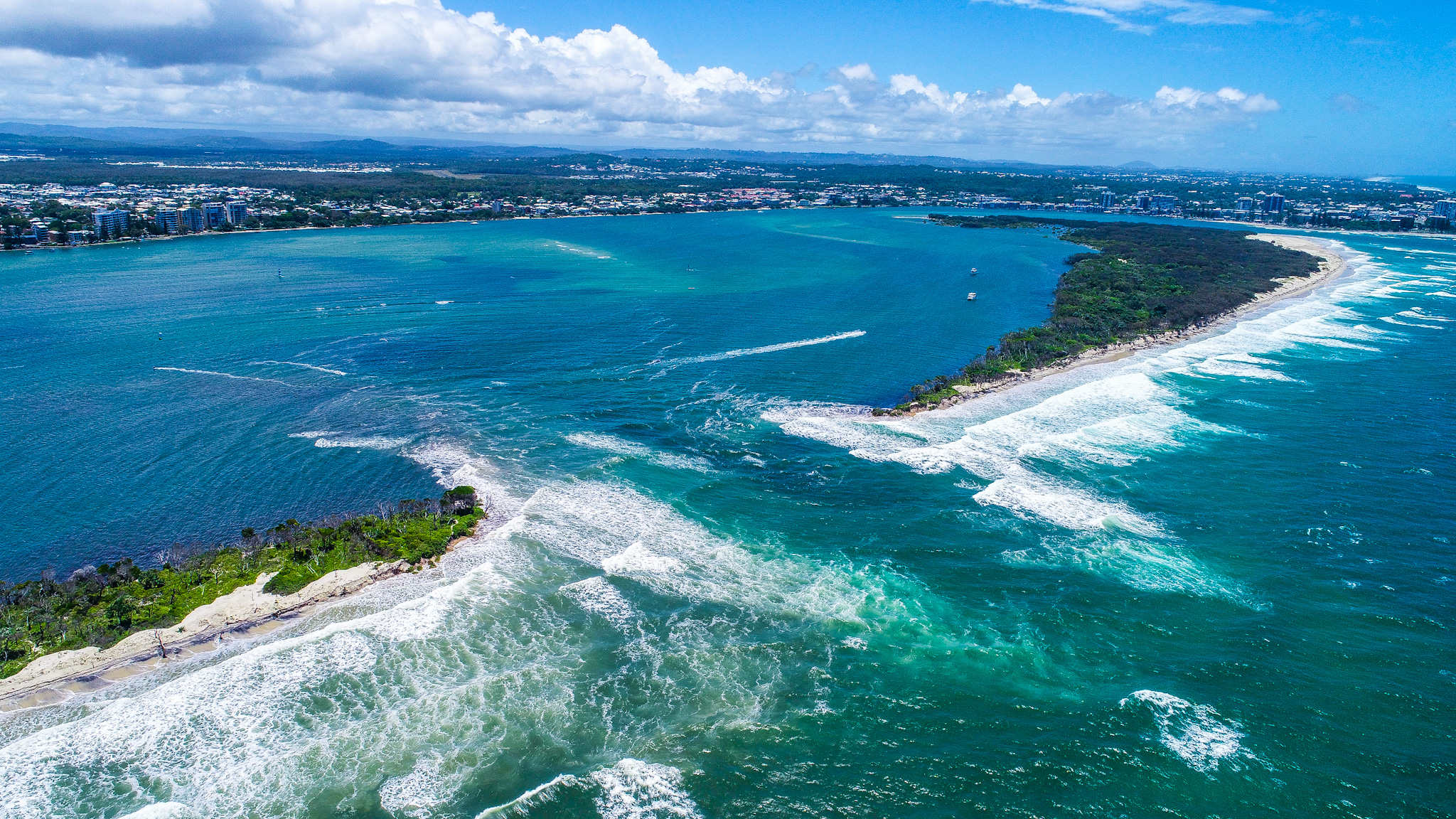 A former council lifeguard, Zane is now involved in search and rescues via helicopters from Amberley RAAF Base near Ipswich.
He's a winch operator and rescue swimmer with CHC Helicopters Australia.
"We're on standby for the RAAF, when they're flying," he said.
"We also get civil tasks, mostly at night time, because of the gear we have in the helicopter, but also during day time, with floods and stuff as well."
You can see more of Zane's photos via his Instagram: @zjaerialphotography.