Seven leading real estate agents give their predictions for the Sunshine Coast residential market in 2022.
Kate Jewry, Home Sunshine Coast
I feel confident that with the borders opening and the number of buyers we are talking to on daily basis who are still getting themselves into a position to follow family to the Coast or relocate here from southern states over the next 36 months, that the Coast is still set for the similar demand we have seen and therefore continued growth.
No one has a crystal ball obviously, but just looking at the buyer demand and stock shortage that we have at the moment, I don't see the market slowing any time soon.
We have seen phenomenal growth in our much-loved pockets of Mooloolaba, Alexandra Headland, Maroochy beachside, and really right across the Coast.
The underlying factor is the majority of buyers we are dealing with are moving here for lifestyle. With that in mind we still hope that the community and council preserve what we all love about the Coast and why we choose to live in this beautiful place we call home.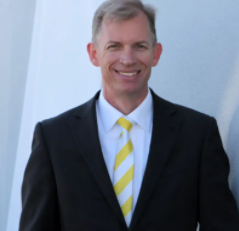 Andrew Garland, Ray White Caloundra
In the Caloundra area I believe 2022 will initially start where 2021 ended with strong buyer interest across all market segments.
Media reports indicate interest rate rises are inevitable in the near term. Our market will hold up well against the early phases of these increases as the current market strength is from people choosing to live in the area for lifestyle reasons. These buyers will still need a place to live when interest rates rise.
The rental market will remain tight. It's also driven by longer term investors exiting as they take advantage of increased values and sell into the high prices. This has led to more pressure on the rental supply. Investors have returned in the last six months, but they have been a small minority and their enthusiasm could be tempered if interest rates rise quickly. I see the trend of investors selling into the market strength continuing, particularly if interest rates increase.
For buyers who are unable to get into the market, I see increasing interest rates bringing more properties to the market either because of mortgage stress or investors taking advantage of the strong market. I will only be concerned if rates rise rapidly, sending a shock through the market.
Stay up-to-date with the latest Sunshine Coast news by subscribing to our free daily news feed. All it requires is your name and email. See SUBSCRIBE at the top of this article 
Loren Wimhurst, Next Property Group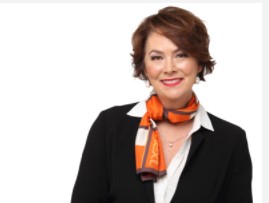 With all the talk of people migrating from the southern states we haven't actually seen the volume here. The vast majority of buyers have been southeast Queenslanders.
Even though there has been a sprinkling of southern-state buyers throughout last year, I believe we will see the impact of them this year. I think they will be owner-occupiers because a lot of the [people who bought] last year are holding the property before moving up.
I think we are going to have quite an influx of people wanting to move here because they have just had enough of the ongoing rules. I think they will come in droves and that will give us a second wave on the Coast of price strength in the next six months.
The talk of interest rate rises will make some buyers hold back but they will be counteracted by this tidal wave of people moving here.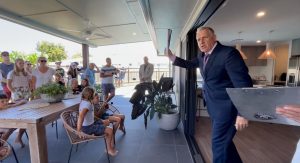 Ross Cattle, Define Property
We will see significant growth in 2022. There will be some months that will spike and have large volumes of sales.
The months around the anticipated election may be softer in numbers but I see the Coast market as bullet-proof.
We still don't have enough homes being built to match growth, building supply has slowed, building times and materials have soared – this puts more pressure on the value of existing homes and there will be those who will want to capitalise on the profits.
I still strongly believe there are great opportunities for buyers. My long-term view is prices today are much lower than they will be in 2026/27. I'd rather be buying today than in five years.
The biggest challenges are getting potential sellers to understand the differences between reaching the market level, under-selling and not over-pricing expectations.
The rental market will still be a low vacancy year. Investors will sleep well in 2022 and there will be more of them. I don't see any issues with interest rate rises and it's purely a topic the media loves because it gets attention.
Jason Burns, First National Riverside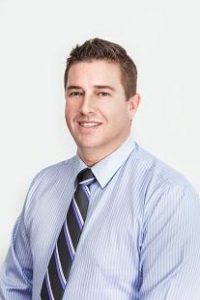 With the way we've finished 2021 and the changes in the market with the number of buyers through open homes, registered auction bidders, multiple offers from buyers on private treaty sales, and just general buyer enquiry from local and interstate, I see no signs of the market slowing down in 2022.
Due to the surge in people moving to the Coast, there's no doubt homes priced fairly will be leased in a very quick time frame. There is an under-supply of quality property to keep up with the demand in the market on the Coast and it won't be difficult to find tenants to fill properties if they do become vacant.
There have been more owner-occupiers, but investors are definitely around. Some are taking money out of the stock market to buy into bricks and mortar. I believe investors are likely to continue investing in property this year.
With the population growth the Coast has experienced in 2021 and that carrying into 2022 and beyond, I think that as the Coast is such a desirable location, if there was actually to be a small [rate] increase, it shouldn't affect our local market much at all.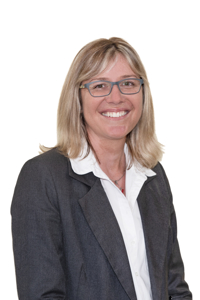 Jess Luthje, Maleny Realty
Last year was busy in the hinterland to say the least. Even with New South Wales and Victoria locked out of the market for the majority of the year, we saw steady growth in property values and were predominantly selling to Queenslanders.
The listing volume has retracted to the lowest level I've ever seen in my 20-year career, which has kept prices going up gradually and reduced the number of days on market. My average days on market are five at the moment.
There was a definite increase in super fund investor interest in our market due to falling interest rates driving self-funded retirees to invest in property instead. Younger buyers continued to form a part of our market due to employers increasing the ability to work from home. This has been great for buyer diversity in our area.
I believe the hinterland market will continue to perform well. We'll see limited stock come onto the market in 2022 due to sellers not wanting to leave an area where the global pandemic had a relatively low impact on lives. This will hold prices steady.
Interest rate increases will have a relatively small impact on our market in the short term as the majority of buyers are cash.
Mal Cayley, Direct Collective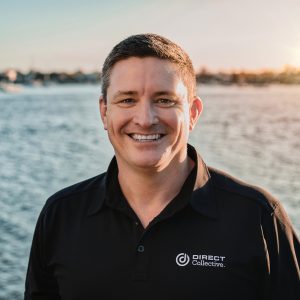 From a macro perspective, there are likely to be some market headwinds over the next two to three years but that is almost irrelevant to the Coast.
With the nature of the move here and the strength of the market and the economy, and the under-supply that exists, I believe that we will see the property market continue to increase for more than the next five years.
The rate of increase is still likely to be high in the next 12 to 24 months per annum.
It will still be double-digit growth for the next two years.