We have seen a staggering number of rescues over the holiday season.
Despite the wild conditions due to ex-Tropical Cyclone Seth and beaches being closed, there were countless examples of people going into the water and getting into difficulty.
Since Christmas Eve we've seen 213 rescues, which has pushed lifeguards and lifesavers to the limit.
We really can't stress enough how dangerous the conditions can be, hence why beaches are closed.
"She'll be right won't save your life" is the message for the summer and once again we'd urge people to think about the risks of their actions.
Swimming in dangerous conditions not only puts you at risk, but also our lifeguards and lifesavers who potentially have to come in and rescue you.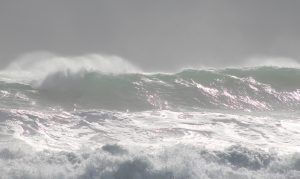 About a quarter of the latest rescues were people surfing or body boarding. The conditions we've seen aren't the time to be testing your capability.
Our lifeguard and lifesavers have done a fantastic job preventing any tragedies.
This was highlighted by them conducting more than 19,500 preventative actions since Christmas Eve.
In addition to this, they've also provided 1415 first aid treatments.
We thank all of our team that have done a great job. With three weeks still remaining in the summer school holidays we expect things to stay busy so please make our jobs as easy as possible by following the advice of those on patrol.
The weather looks like it will be on the improve with showers Saturday, before hopefully some sunshine on Sunday.
The swell has reduced but will still be around the 1m mark from the east. Conditions will still be unstable due to the erosion of the dune and the existing sandbanks.
It will take a few days for things to settle down and stabilise again. During this time there will be lots of water movement particularly as the tides run out. Tides have returned to normal levels, and we'll see high tides at 12:25pm on Saturday and 1:14pm on Sunday so be mindful of the runout tides during the afternoons.
Temperatures are forecast to reach 28C and 29C respectively and the UV will be in the extreme range so make sure you put on plenty of sunscreen if out in the sun.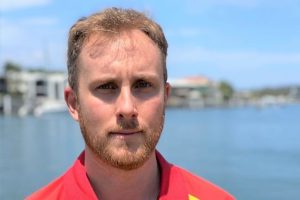 If you're heading to the beach, make sure you of course only swim between the red and yellow flags!
Aaron Purchase is Surf Life Saving Queensland's regional manager for the Sunshine Coast. His column in sunshinecoastnews.com.au keeps the community informed of what's happening on the beach and offers tips on how to stay safe.