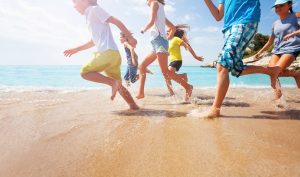 Club de Coast Kids Beach Club
Club de Coast is the one-stop shop if you want your kids entertained, educated and inspired while the parents spend a bit of much-earned time together. Their program offers team building, sporting activities, arts and crafts, musical activities, surfing and community experiences. Get the kids off the screens for a day and let them enjoy connecting with the outdoors in a fun, educational and engaging environment where they will bouncing from one activity to the next. A percentage of ticket sales goes to charity Events 4 Greater Good.
When: 9am – 3pm on Thursdays, Fridays, and Saturdays, until January 22.
Where: Mooloolaba Esplanade, Mooloolaba.
Tickets: $89 via Club de Coast.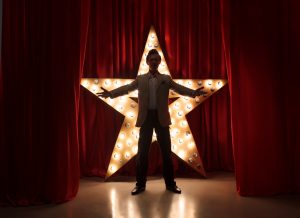 Musical Theatre Workshops
Come along and try some musical theatre workshops for dancers, singers, and performers aged eight years and over. Be taught and mentored by Australia's own Dale Pengelly who has had a shining professional career with the Queensland Ballet, Royal Ballet of New Zealand, Sydney Dance Company and many mainstream musicals including Hot Shoe Shuffle, Chicago, Singing in the Rain, Saturday Night Fever and Mary Poppins, just to name a few.
When: Friday, January 7, 1pm (8-10 years), 2pm (11–13 years) and 3pm (14+).
Where: Lind Lane Theatre, 16 Mitchell St, Nambour.
Tickets: $33 via Trybooking.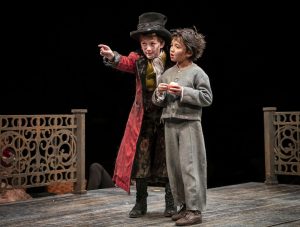 Youth theatre performs classic
Join Sunshine Coast Youth Theatre these summer holidays as they return to The Events Centre with the youth edition of the all-time classic, Oliver. From the company that brought you Grease, The Wizard of Oz and Aladdin Jr, this abridged version is the perfect outing for the whole family, featuring a cast of 50 talented performers, all under the age of 18. An iconic story of resilience, family and finding love, this musical features timeless, spirited classics such as Oom Pah Pah, As Long As He Needs Me, Food Glorious Food, Where is Love? and many more.
When: Sunday, January 16, 4pm.
Where: The Events Centre, 20 Minchinton Street, Caloundra.
Tickets: $35, $22 (2-17yrs) via The Events Centre.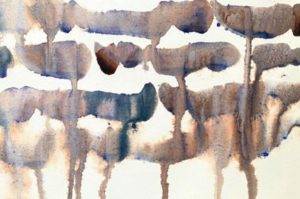 Transcribe – an exhibition by Libby Derham
Transcribe is an exhibition of new work by award-winning Sunshine Coast artist Libby Derham, capturing birdsong in the landscape, transcribing it through layers of sound and movement mark-making. Capturing Ms Derham's expressive approach to painting, most work has been done 'plein air' (outdoors) and the exhibition of watercolours highlights her talent as a fourth generation artist in this medium. Viewers can also see Ms Derham's new video about her process.
When: Wednesdays through to Sundays, January 7–29, 10am–2pm.
Where: Maroochy Bushland Botanic Gardens, Tanawha.
Tickets: Free event.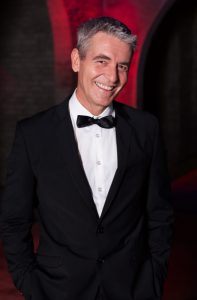 The Lounge Suite
When romance collides with cabaret and swing attempts to seduce you once again, you know you've found The Lounge Suite. Swoon and sway to timeless tunes from The Rat Pack and Nat King Cole, with classics from theatre favourites such as Singin' in the Rain, Boy from Oz, Chicago and Hot Shoe Shuffle. Travel back to the way it was. Discover the allure of nostalgia and be carried on a journey through Dale Pengelly's incredible career in the world of artistic performance, while his Lounging Ladies support him.
When: Saturday, January 8, 1.30pm and 6.30pm.
Where: Nambour Lind Lane Theatre, 16 Mitchell St, Nambour.
Tickets: $45 via Trybooking.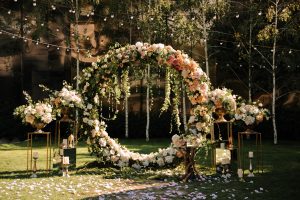 Hinterland Wedding Summer Showcase
Unlike any other wedding expo, the Hinterland Wedding Summer Showcase opens the doors to some of the best wedding venues the Sunshine Coast Hinterland region has to offer. You will also find celebrants, wedding planners, entertainers, makeup artists, photographers, cake decorators, venue decorators and all the suppliers of the exquisite extras that create cherished memories of your wedding day.
When: Saturday, January 8 and Sunday, January 9,10am–3pm.
Where: Various locations throughout Maleny.
Tickets: Free ticket via TryBooking.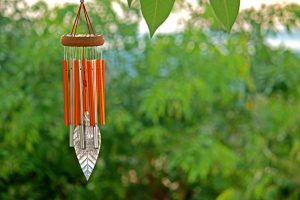 Elemental Kids: Air
Local artists present this series of playful and creative workshops, inspired by the elements and the Sunshine Coast bushland. This workshop focuses on the element of wind or air. Make your own wind chime with mixed media artist Miles Allen. Design your assemblage, select from a range of recycled and found materials and craft a take-home hanging artwork. All workshops held in the Kurrajong Shelter at the Maroochy Regional Bushland Botanic Garden.
When: Wednesday, January 12, 9am–12.30pm.
Where: Maroochy Regional Bushland Botanic Garden, Palm Creek Road, Tanawha.
Tickets: $8 via Eventbrite.
A Bee Story
A Bee Story is a uniquely Australian physical theatre show for children and families incorporating a kaleidoscope of circus, acrobatics, dance and live music. It tells the story of Queen Bee and Worker Bee who must work together to rebuild their hive after being destroyed by a bushfire. But things never quite go to plan. Join the bees on their buzzy adventures and be enchanted by their pollen-collecting skills, honey-making abilities, and super-bee strength. A Bee Story has themes of environmentalism, sustainability, and community spirit.
When: Friday, January 14, 9am.
Where: Venue 114, 114 Sportsmans Parade, Bokarina.
Tickets: $15 via Venue 114.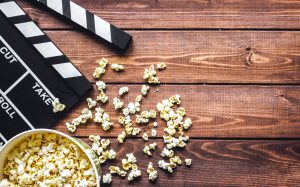 Boutique cinema – Mulholland Drive
Come along to Eumundi's very own boutique cinema for a screening of the classic movie, Mulholland Drive. Enjoy this sensational film in comfy retro lounge chairs with bar snacks from the Imperial Hotel kitchen and the all-essential movie popcorn. Drinks will be available to enjoy throughout the movie. This won't be your average movie night. Limited seats available and seating is first come first served.
When: Friday, January 7, 6.30pm.
Where: Adjacent to The Imperial Hotel Eumundi – in the space formerly known as 'The Store'.
Tickets: $15 via TryBooking.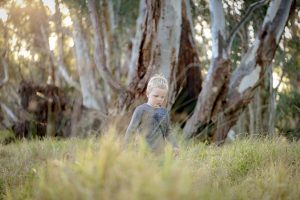 Bush sense for children
Come and explore the bushland of the Botanic Gardens with all your senses. Find out what is in nature's toolbox and pantry. The bush is alive with sounds, smells, sights and textures all telling us a story about the environment around us. Come on an investigative walk to get in tune with nature. What will you discover? The walk is suitable for children aged 7-12 years and will include walking on rough and uneven surfaces in the natural bush setting of the Botanic Gardens. Children must be accompanied by an adult caregiver.
When: Thursday, January 13 to Sunday, January 16, 10am-11am.
Where: Maroochy Regional Bushland Botanic Garden, Palm Creek Road, Tanawha.
Tickets: $3.20 via Eventbrite.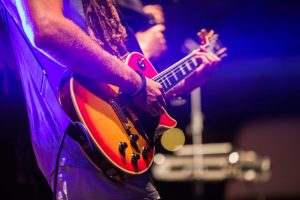 Hill Billy Goats
Kick your shoes off, put your hoe down and hang on to your britches. The Goats sure know how to raise a ruckus and they're bringing their up tempo style of Hillbilly Roots and Old Time Blues to the Sunshine Coast, and all on New Year's Eve. Australian festival favourites, Golden Fiddle Recipients and four time "Bluegrass" Golden Guitar finalists, The Hillbilly Goats, will be supported by the talented Beyond Sippy Creek Band.
When: Friday, January 31, 8pm.
Where: Sunshine Coast Function Centre, Caloundra RSL, 19 West Terrace, Caloundra.
Tickets: $30.50 via TryBooking.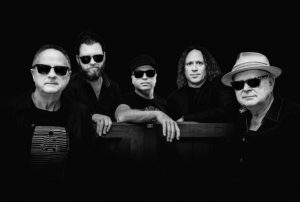 The Angels – The Greatest Show On Earth concert
Emerging from lockdown, The Angels wanted to put something big together to reconnect with their fans. And for Angels fans, it doesn't get any bigger or better than an unbelievable greatest hits show. Mr Damage Presents The Angels: Greatest Hits – The Greatest Show On Earth. They're talking wall-to-wall hits, Am I Ever Gonna See Your Face Again, No Secrets, Take A Long Line, Shadow Boxer, Marseilles, Comin' Down, After The Rain, Face The Day', Fashion and Fame, Let The Night Roll On, We Gotta Get Out Of This Place, and more.
When: Saturday, January 8, 4pm-10pm.
Where: NightQuarter, 8 The Avenue, Birtinya.
Tickets: $50 via Moshtix.
Receive our free Sunshine Coast News daily news feed. Go to Subscribe at the top of this story and add your name and email. It's that simple.