Australia's first hybrid tourist submarine has made a huge splash with the first passengers on its much-anticipated maiden commercial voyage on the Sunshine Coast.
The Mooloolaba-based Down Under Submarines SUBCAT-30 attraction, affectionately known as the Coast's "yellow submarine",  was the icing on the festive cake for lucky sailors who booked for the Christmas Day adventure.
The SUBCAT lays claim to being the only passenger vessel in the world that is a hybrid submersible: travelling on the surface of the water like a normal sea vessel but also able to dive like a submarine when it arrives in the diving area.
The 65-tonne vessel, which is 19.5m long and 6m wide, travels at a leisurely pace – an average 8 nautical miles an hour.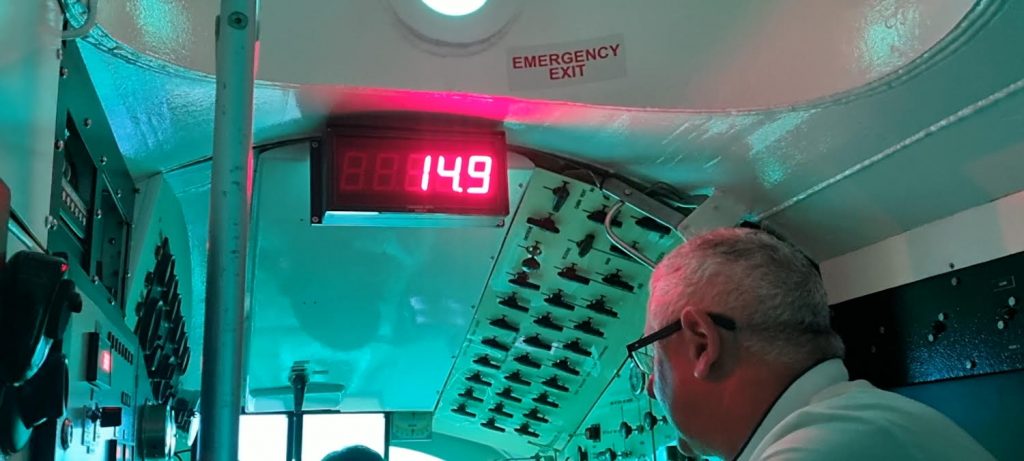 Leaving from its base at De Brett Seafood Wharf on December 25, the vessel plotted a course up Mooloolah River to its mouth, past Point Cartwright's lighthouse and water tower, to dive 1.5 nautical miles out from Point Cartwright in 18m deep water.
Help keep independent and fair Sunshine Coast news coming by subscribing to our free daily news feed. All it requires is your name and email. See SUBSCRIBE at the top of this article. 
Up until that time, only a handful of people, including potential employees, had experienced the test dives or cruises on the surface of the waters off the central Sunshine Coast beaches and Old Woman (Mudjimba) Island.
Down Under Submarines founder Andrey Alexeenko was relieved to see his dream come to fruition, with the final milestone on the journey reached.
He said the launch "went well" and without any problems.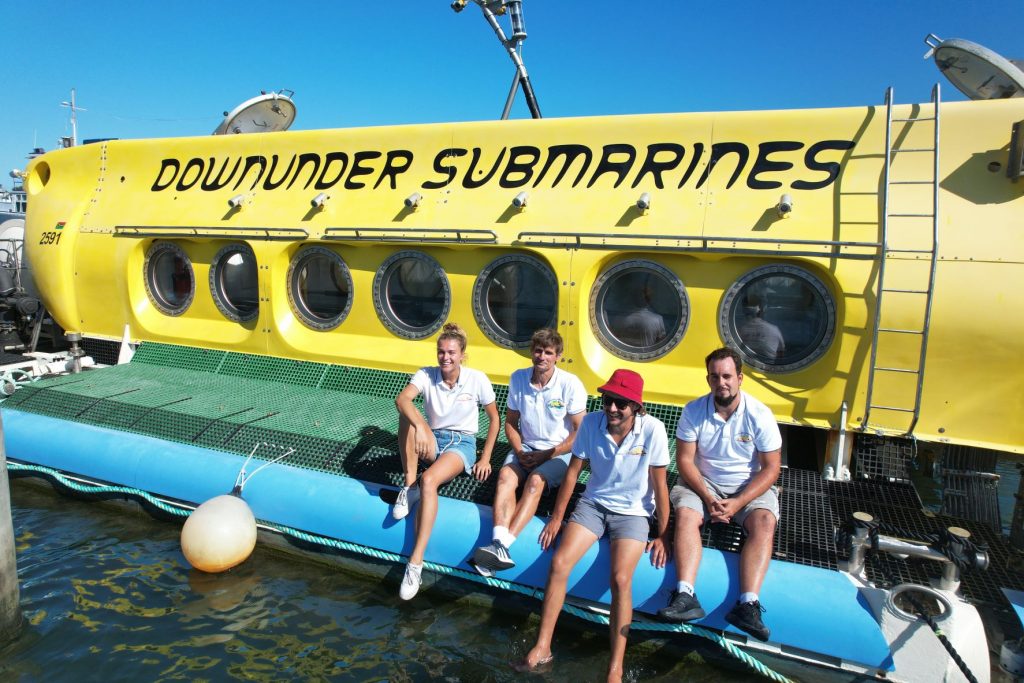 "We had 16 passengers, mostly local and from Brisbane," he said.
"As expected, submerging and refloating were the most exciting parts as there is not much you can see while submerged due to recent rain.
"Obviously, we have plans on how to make passengers' experience more valuable.
"It will take some time."
Do you have an opinion to share? Submit a Letter to the Editor with your name and suburb at Sunshine Coast News via: news@sunshinecoastnews.com.au
Mr Alexeenko said the current inclement weather was "challenging".
But the SUBCAT-30 crew was looking forward to preparing to continue with the next scheduled tour once conditions settled.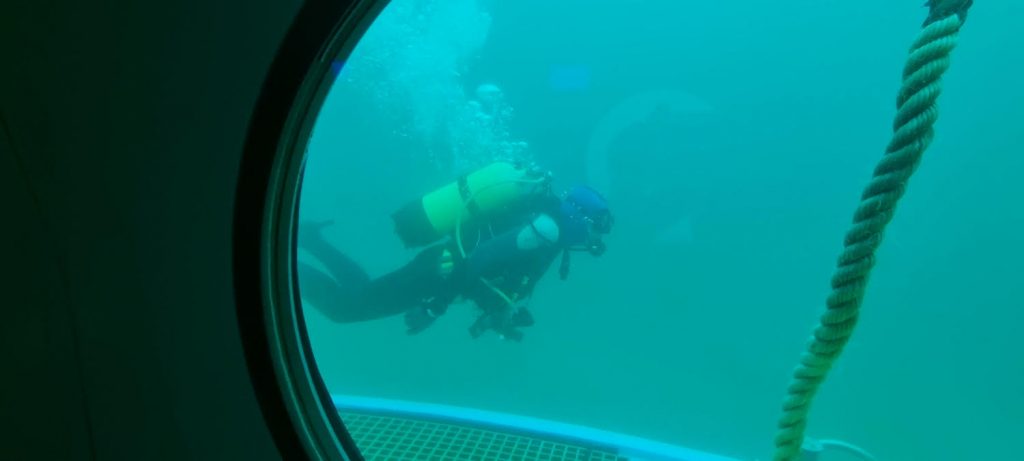 Mr Alexeenko first announced the SUBCAT-30 attraction to local residents through the Sunshine Coast News website in May 2021 and has been working tirelessly with national, state and local authorities to ensure compliance with all maritime safety and other  regulations.
The $3 million SUBCAT-30 underwent a $2 million refit to be tourist-ready for our waters and arrived at its new permanent home in Mooloolaba in August after a 12-hour trip by sea from Brisbane.
The vessel is capable of carrying 27 passengers, two highly-trained tourist submarine pilots and a customer service host on each dive tour, which will go for about two hours.
The sub, which can descend to 30m, can take passengers into a jaw-dropping world of corals, reef life and marine creatures off our coastline.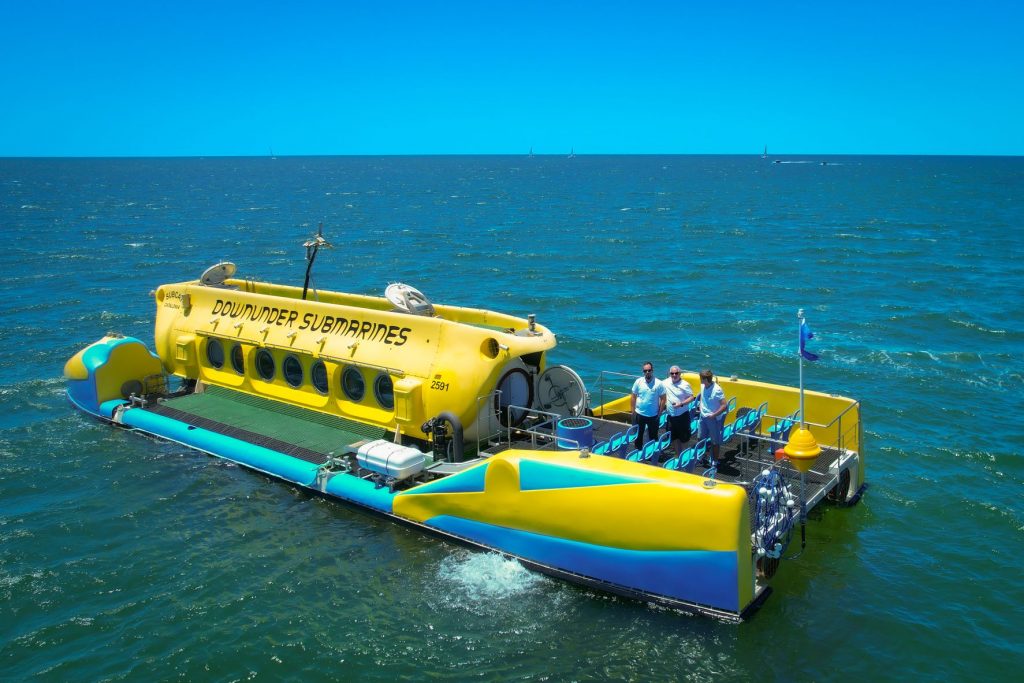 What began as an idea in a conversation Mr Alexeenko had with his wife while driving in a car in mid-2016.
The former Russian athlete, coach, teacher and Gold Coast whale-watching operator did his research before solid planning was put in motion from October 2018.
Opportunities exist to visit other areas of the Sunshine Coast such as Old Woman (Mudjimba) Island in the future.
Information:  www.downundersubmarines.com