Caloundra community groups have held a crisis meeting and called on government officials to act after Bribie Island was cut in two.
The concerned bodies were united after king tides and big seas associated with Cyclone Seth created a gaping channel through the northern end of the island.
Representatives from the Pumicestone Passage Catchment Management Body (PPCMB), Caloundra Residents Association (CRA), Take Action For Pumicestone Passage (TAPP) and Golden Beach and Pelican Waters Community Association (GBPWCA) met to share their concerns.
They are seeking to arrange a roundtable with community groups, government and scientists to better understand the evolving situation.
This follows a Sunshine Coast News report that revealed the findings of a study that identified the "threats" to the Pumicestone Passage, Golden Beach and Pelican Waters in the event of a Bribie Island tidal breakthrough.
TAPP president Paul Harney said the next step was to "hopefully get all the key players around the table and speak with one voice about what needs to happen".
"There are safety issues, risk management issues, a lot of debris and the canals are changing. It's creating a whole new range of situations for small craft – there's waves in the passage that had never been there," Mr Harney said.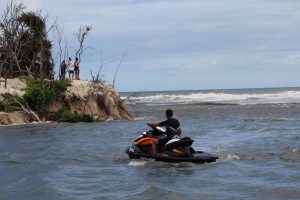 "We want to regroup and see what we know, what we don't know and whether we need  scientific studies to quickly sort out what needs to happen," he said.
"We need to make sure the people who live at Golden Beach and Diamond Head are looked after, and that we don't have some serious accidents in the passage itself.
"We live in the area so we've got skin in the game and we really think it's time to sit down and sort out what needs to happen."
The groups have contacted the three levels of government to arrange a meeting and Mr Harney said the situation required a collaborative response.
"There are so many bodies and departments and levels of governments and if everybody starts trying to do something, we think it's going to be a mess, so we want some coordinated approach and then to let the community know what the action plan is going to be."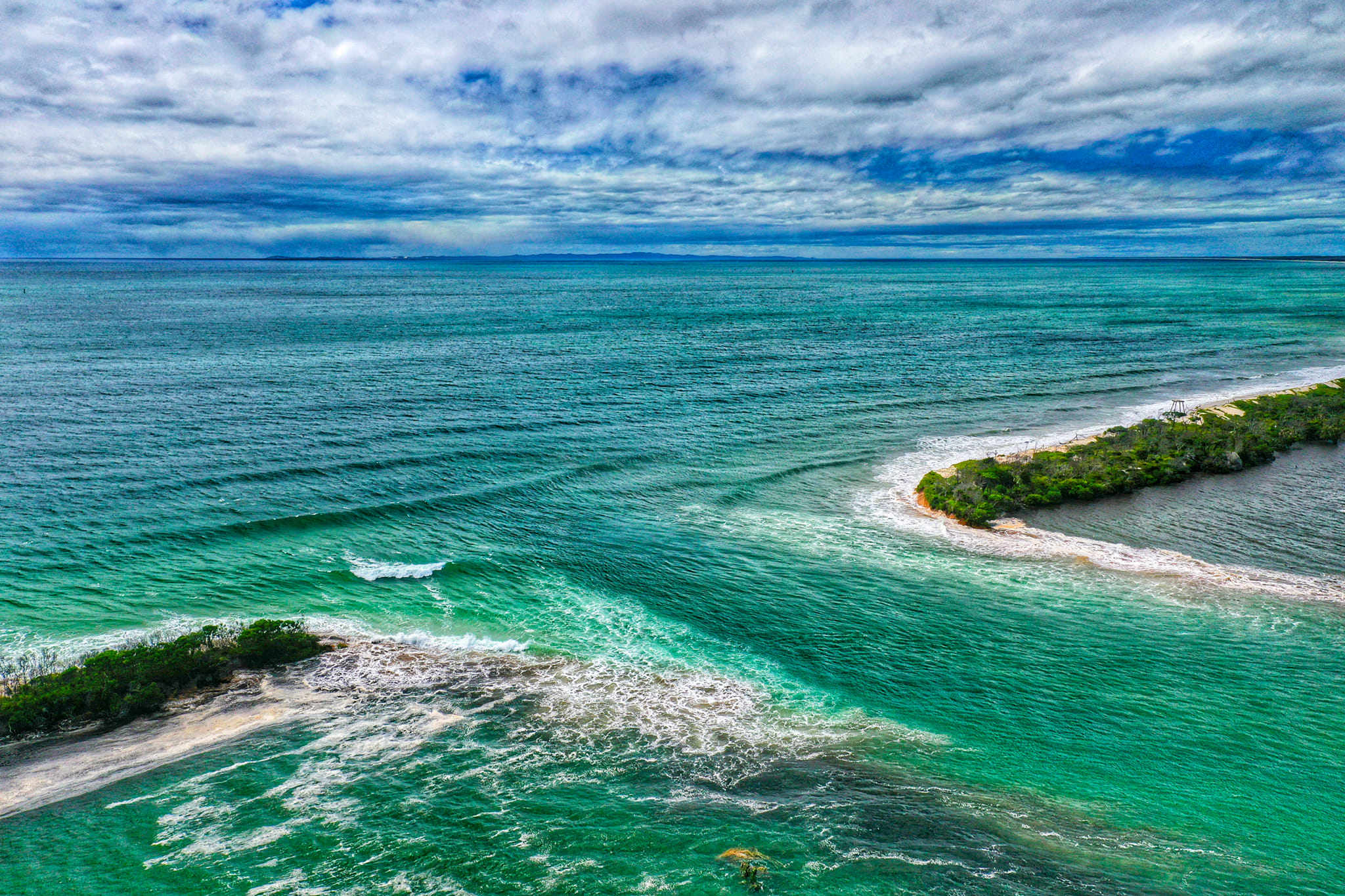 Mr Harney said locals had a right to be worried because there was an element of "the unknown" following the breakthrough.
"I think there's a level of concern," he said. "People aren't sure what to think."
"The water could come up quite significantly and cause all sorts of problems, that's the extreme."
Mr Harney said the community groups had expected the breakthrough for years.
"We predicted it would come through with any decent storm event."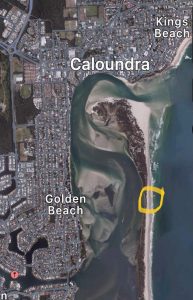 Graeme Smith, the chair of the PPCMB and the CRA, said the channel would cause "massive" issues for local residents and the environment.
"The breakthrough has drawn a higher level of water inside the passage," he said.
"That, at high tide, will create flooding on Golden Beach and Pelican Waters roads, as it did on Tuesday.
"The houses along Diamond Head and the southern Golden Beach area are only 1m to 1.5m above the normal astronomical tide level."
Mr Smith said the community groups had gathered to address the breakthrough, which they previously warned would happen.
They've called on government officials and scientists to act.
"We have to do something," he said.
"This is massive and it's going to affect the residents significantly going forward. The next storm will tell us."
Mr Smith visited the breach on Wednesday and was shocked by scenes in the passage and at the island.
"There were waves breaking inside the passage and I've never seen that before," he said.
"The incoming tide has created a significant sea inside the passage."
He said the tide had washed away another 50m of the island and the gap between the northern tip and the southern mass was now hundreds of metres.
A Maritime Safety Queensland sign had also toppled into the water.
Mr Smith said the community groups wanted officials and researchers to work with them.
"What we're calling for is a roundtable, of politicians and scientists," he said.
"We need to understand it, so we can take measures to fix what's occurred and helpfully save the rest of the island, which is being washed away.
"We don't know what will happen (in the future) and we're drastically requiring scientific knowledge to put their heads together to say what we can do."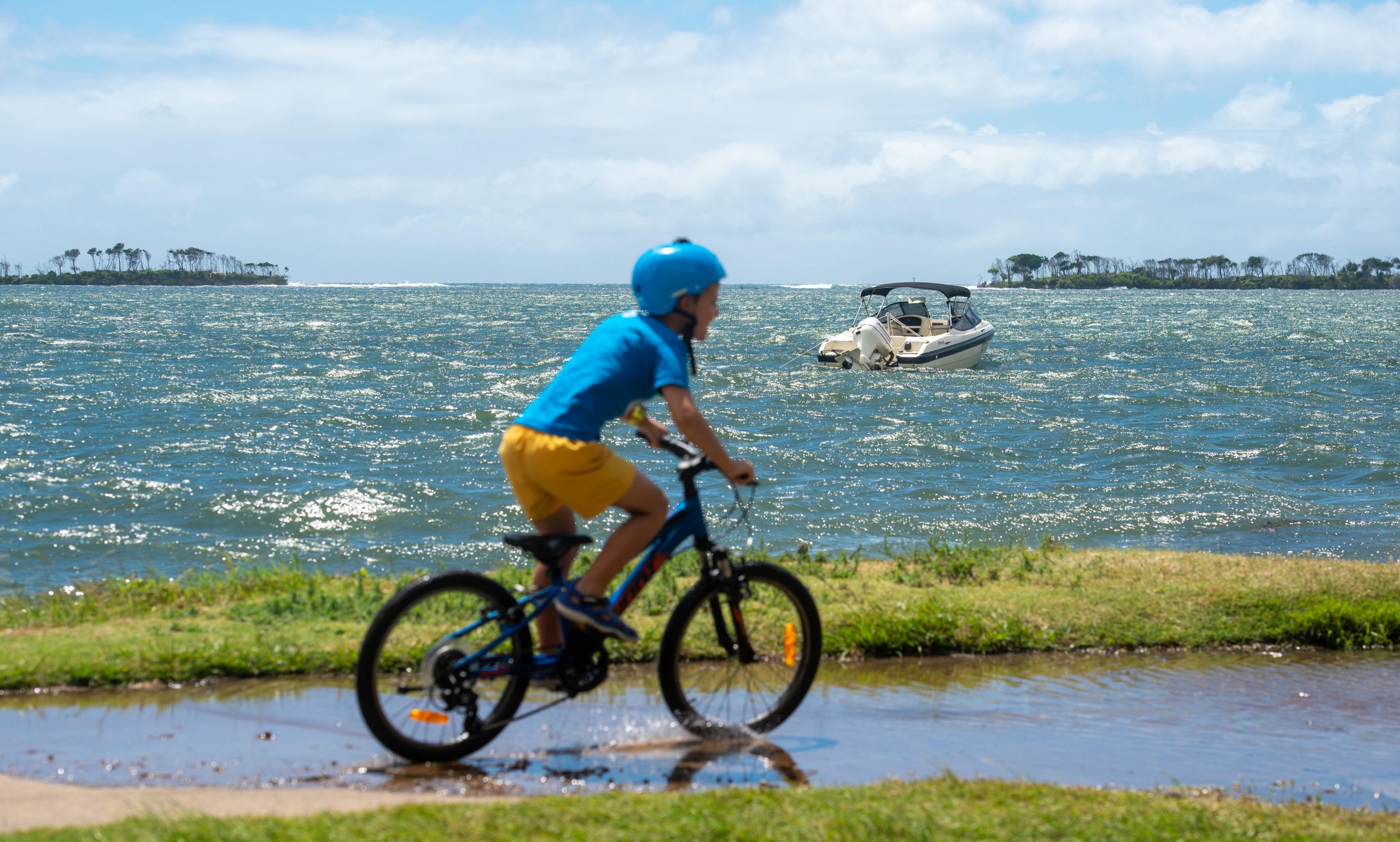 Help us deliver more news by registering for our free daily news feed. All it requires is your name and email. See SUBSCRIBE at the top of this article. 
Night Eyes Water and Landcare president Dennis Evans said it was too early to tell what impact the breakthrough would have.
"It's happened before, although it looks a lot worse than what it was," he said.
A Sunshine Coast Council spokesperson previously told SCN that a range of surveys would be carried out to determine the impact to the northern tip of Bribie Island.
The spokesperson said that since 2014, council's management approach in this area had been guided by the Bribie Island Breakthrough Action Plan.
"Actions have included regular monitoring, beach re-nourishment along Golden Beach and the upgrade or new construction of protection structures such as rock walls and groynes."