Seven lawyers have been acknowledged for providing Sunshine Coast residents with free legal advice and support.
Scott Taylor, John Gallagher, Michael Robinson, Hazrabee Mustafa, Samantha Bolton, Russell Rose and Peter Boyce were recognised for 12 years of dedication with the Suncoast Community Legal Service.
Established in 1984, SCLS has played a crucial role in supporting Sunshine Coasters with free legal advice, help, support and referral.
The service held its 37th annual General Meeting at Maroochydore recently, when it announced big plans for 2022.
"We are always looking towards the future to offer a better service for our community," Principal Solicitor Julian Porter said.
"This financial year SCLS plans to deliver legal help to over 4000 people, over 3000 individual legal advices, over 1500 legal information services and 20-plus community legal education sessions. Themes for these sessions include domestic violence, property, youth and elder abuse."
Mr Porter said the service would provide: "over 2000 legal referrals, over 3500 hours of tenancy specific legal assistance to over 500 families and individuals, specific support and assistance to victims and families of domestic violence and elder abuse, representation for over 20 matters at Family Court and innovative community events including 'Law at the Beach."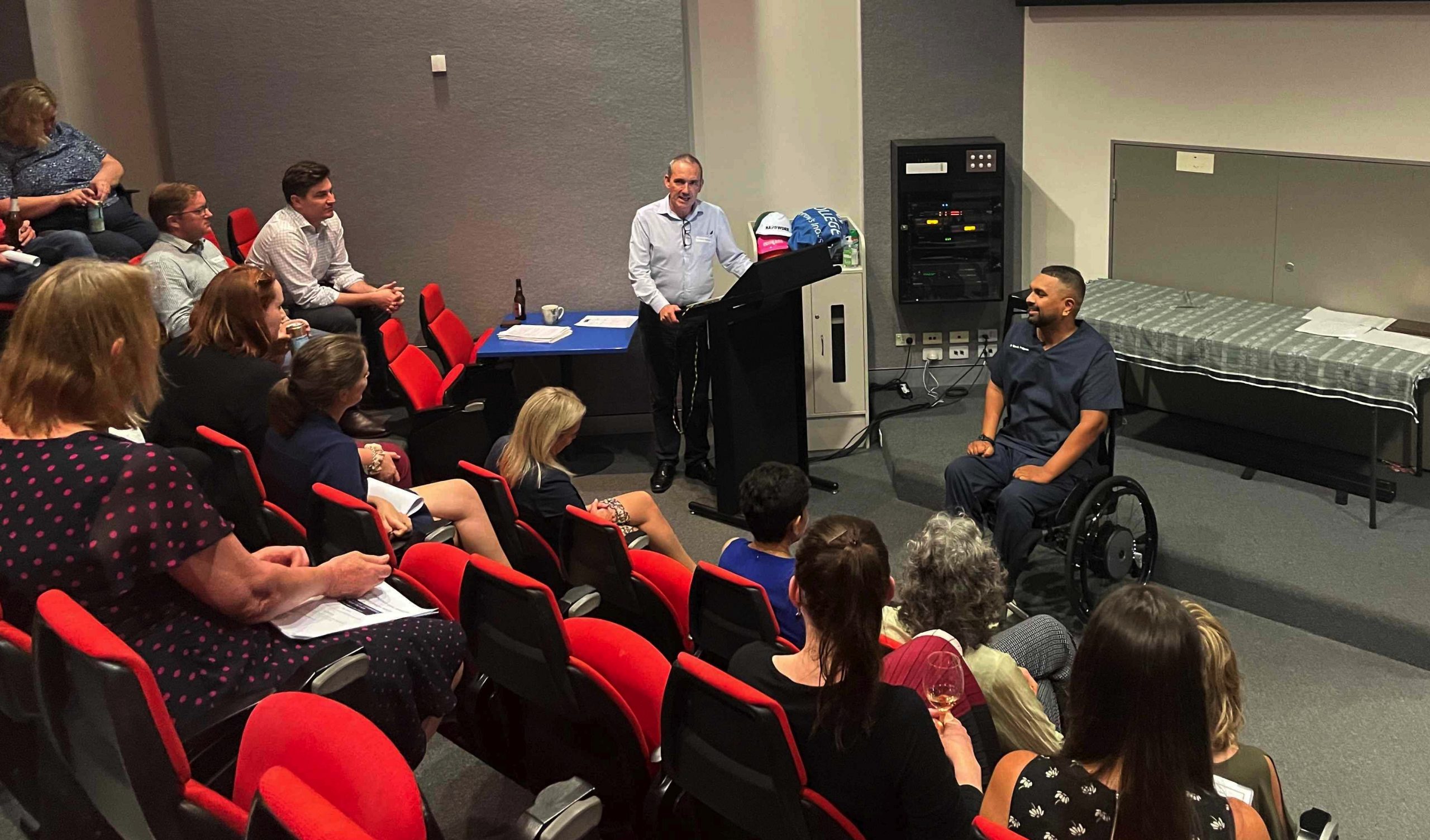 President of SCLS Gabe Hutchinson said the service benefited from the commitment of local lawyers.
"We are lucky to have a community-minded law cohort on the Sunshine Coast," he said.
"We work with almost 100 Sunshine Coast lawyers to provide these essential services through a network of community outreaches and via telephone appointments.
"We endeavour to be an active local partner to critical community agencies such as LegalAid Qld, RAQ, ATSILS, UnitingCare, SunnyKids, Maroochydore and Family Law Pathways."
Furthering their community ties, SCLS works in partnership with the University of the Sunshine Coast (USC) School of Law and Society to support the USC programs in Law and Social work.
SCLS offers placements for USC Social Work students and future Sunshine Coast Lawyers each semester.
In 2021, SCLS, in partnership with USC Social Work hub, provided the opportunity for eight USC social work students to complete their 500-hour placements.
All of the eight students were international students enrolled in a Masters of Social Work (Qualifying). The students home countries included India, Nepal, Brazil, China, Taiwan and Poland.
A volunteer management committee directs the SCLS.
The committee includes President Gabe Hutchinson – Lawyer (Clutch Legal), Vice President Jodie Bruce – Lawyer (Jodie Bruce Law), Treasurer Steven Ponsonby – Director (Forensic Accounting Qld), Jessica Popple – Lawyer (Pippa Colman & Associates), Mark Ellis – Lawyer (Volunteer), Jemma Barnard – Associate Lawyer (Travis Schultz & Partners), Paul Morton, Noela L'Estrange.
To learn more, visit SCLS.