It's been an interesting year with little chance to draw breath as the Sunshine Coast's residential property market has reset and recalibrated in response to external and internal influences.
The Coast is no longer the outlier; it's in the thick of many national conversations about the residential property market and in the price and population statistics.
CoreLogic's recent Regional Market Update reported the Coast's annual growth rate in house values was a whopping 32.3 per cent for the 12 months to November.
That's up from 7 per cent in the previous year.
But given the state of the market, these figures are far from surprising.
Of course, the influx of new residents, many of whom arrive with pockets full of cash following a strong property sale in the southern states, has contributed to market growth.
The Coast's estimated population is now more than 351,424 and growing, supplemented by the net inflow of people to Queensland of 16,798 in just six months to March 2021, reported the Australian Bureau of Statistics.
REIQ Sunshine Coast zone chair Matt Diesel said for many people COVID-19 had given impetus to their decision to seek a better lifestyle, particularly those that have only ever dreamt of living on the Coast.
"Whether that is acreage or living in a nice place, that's been high on people's priority list," he said.
How and where we buy, and our expectations around Australia's economic, health and climate change future, have driven many of the changes in the Sunshine Coast's market.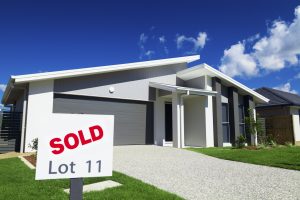 Auction buying
While auctions are second nature to southern buyers, Ray White chief auctioneer Jake Loiero said that during the past 12 to 18 months Queensland vendors who had not previously had a lot of exposure to auctions were getting used to this selling method, and they often benefited from it.
"Now that Queenslanders have developed their skills to bid at auction and the understanding of selling at auction, it's something that going to be around for a long time to come and it will be increasing," he said.
The development of platforms dedicated to online auctions added another level of transparency and ease to the whole process.
And there has been a heightened use of electronic contract execution.
As REIQ's Mr Diesel pointed out: "The industry has made about seven years' progress in one year."
First-time owners
As affordability impacted first homebuyers' purchasing power, Mr Diesel said these new buyers had noticeably looked further afield for viable buying options.
As a result, areas like Nambour, Beerwah, Yandina and Landsborough have benefited.
But these places have experienced significant price increases, added Direct Collective's market intelligence specialist Mal Cayley.
"They have been pushed out to other suburbs or are leaving altogether and looking further afield."
Overseas buyers
Brisbane and interstate buyers aren't the only ones to have seen the benefits of the transition to working from a Coast home.
Mr Diesel said in the past few months, as the border restrictions eased, the level of interest from overseas buyers has grown strongly and he didn't expect that to abate any time soon.
Mr Cayley said he noticed more ex-pats wanting to buy into the Coast, as well as New Zealanders.
Finished market
As labour and material costs significantly increased, and supplies were delayed, Mr Diesel saw more buyers looking for a finished product.
"The more that is finished and the less that needs to be done to the property, the more a consumer will pay," he said.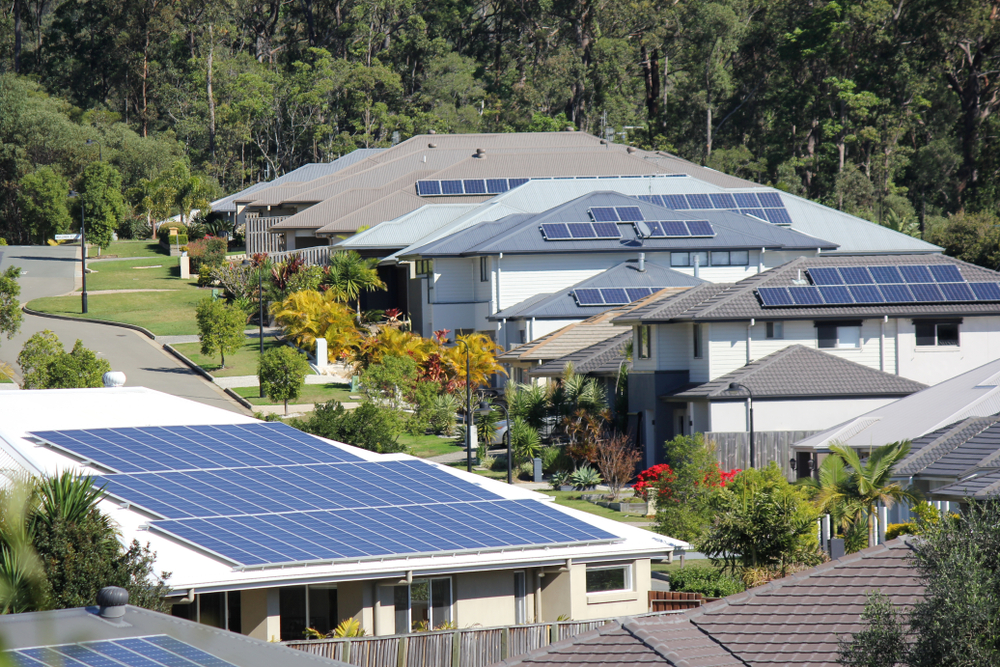 Going green
Buyer focus on energy efficiency rose, with predictions we will see more interest in sustainability into the future.
"We will see houses getting rated," Mr Diesel predicted.
"Some of the more savvy people are seeing that as a more important issue and they are starting to consider that now when they are looking at properties."
However, the facts are that having somewhere to live overrides everything, including sustainability.
As Mr Cayley said: "The lack of availability means people are fighting to get a property regardless of what it has."
"If there was more choice than 'yes', that would be a real driver."
Game changer
With Brisbane and South-East Queensland confirmed as hosts of the 2032 Olympic Games, the promised improvement in the transport corridors and the legacy of large-scale sporting facilities and other Games infrastructure has driven further excitement for the Coast.
An independent economic assessment by KPMG, commissioned by the Queensland government,  indicated the Games will deliver a total benefit of $8.1 billion for Queensland.
"There is so much going on here, so much growth," Next Property Group's Richard Scrivener said, confirming his belief that the Games will enhance the access from the Gold Coast to Brisbane and the Sunshine Coast.
"Once that announcement happens, they will put billions of dollars into transport, and I think we will see another very different market.
"It will be more about getting from a major city to a regional city quite easily, which I think will be very exciting."
Mr Diesel held a similar view. He believed the Coast was coming of age.
"It's not the sleepy little town I knew when I was growing up," he said.
"There is a lot of really positive things happening and it's only going to get more with the Olympic Games and a heap of other exciting things that we have happening including all the infrastructure."
Forward prices
CoreLogic's head of residential research Eliza Owen expected the Coast market to continue an upward trend in 2022, but it will be much more subdued than what has been noted over the past year.
The drivers for this above-average trend are strong internal migration trends, lifestyle appeal and affordability relative to the lifestyle markets of the southern states.
"Eased lockdown restrictions across Sydney and Melbourne may see a surge in migration to the sunshine state, as was seen at the end of 2020 off the back of the end to extended restrictions in Melbourne," Ms Owen said.
"This already appears to be creating a flourish of activity across the Coast where quarterly growth has 're-accelerated' in the three months to November.
"However, this may be short lived amid continued price rises, affordability constraints for local buyers and slightly tighter lending conditions."
Are there headwinds?
Ms Owen expected that more price-sensitive buyers will drop out of the market.
"Already, housing finance data has shown a 13 per cent decline in FHB (first homebuyer) lending for the purchase of property in the three months to October in Queensland.
"Coupled with higher funding costs and the potential for higher lending rates, increases to serviceability assessment buffers and the potential for further risk management in the mortgage space, it seems there are accumulating headwinds for the property market more broadly.
"The Coast would likely follow a broad-based housing market downturn under these conditions."
Population growth
The Coast's population was forecast to grow to more than 500,000 people by 2041 –  that's more than 8300 people per year between 2021 and 2041.
Sunshine Coast Council anticipated we would require more than 217,230 dwellings.
Sunshine Coast population
2021: 351,424.
2026: 394,842.
2031: 436,785.
2036: 478,035.
2041: 518,004.
Average annual growth rate from 2016-2041: 2.2 per cent.
Queensland population
2021: 5,261,567.
2026: 5,722,780.
2031: 6,206,566.
2036: 6,686,604.
2041: 7,161,661.
Average annual growth rate from 2016-2041: 1.6 per cent.
Source: Sunshine Coast Council (data updated August 2021).
Dwelling sales in August
Total: 13,662.
36% higher than one year ago, and 25.3% above the five-year average for the region.
House sales annual growth: 30.1per cent.
Unit sales annual growth:  50.9 per cent.
Source: CoreLogic Regional Market Update November 2021.
Help us deliver more news by registering for our free daily news feed. All it requires is your name and email. See SUBSCRIBE at the top of this article.