Sunshine Coast pro surfer Dimity Stoyle is living the dream, travelling to some of the most beautiful beaches in the world to compete against the top female surfers and filling in her spare time working as a DJ.
She recently returned to Australia from Hawaii, where she was competing in the last leg of the 2021 Challenger Series, the ultimate battleground for surfers who were hoping to qualify for next year's elite-level Women's Championship Tour.
The Challenger Series was limited to the top 64 female surfers in the world, and Dimity also competed in California, Portugal and France as part of the series.
It was her first time competing at Haleiwa and going into the competition, she felt the powerful right-hand wave at Haleiwa suited her style.
Unfortunately, she didn't get the result she was hoping for.
"I ended up finishing 17th place in the last event at Haleiwa and finished the year ranked 16th place overall in the 2021 WSL (World Surf League) Challenger Series rankings. Only the top six qualify for the World Championship Tour for 2022," she said.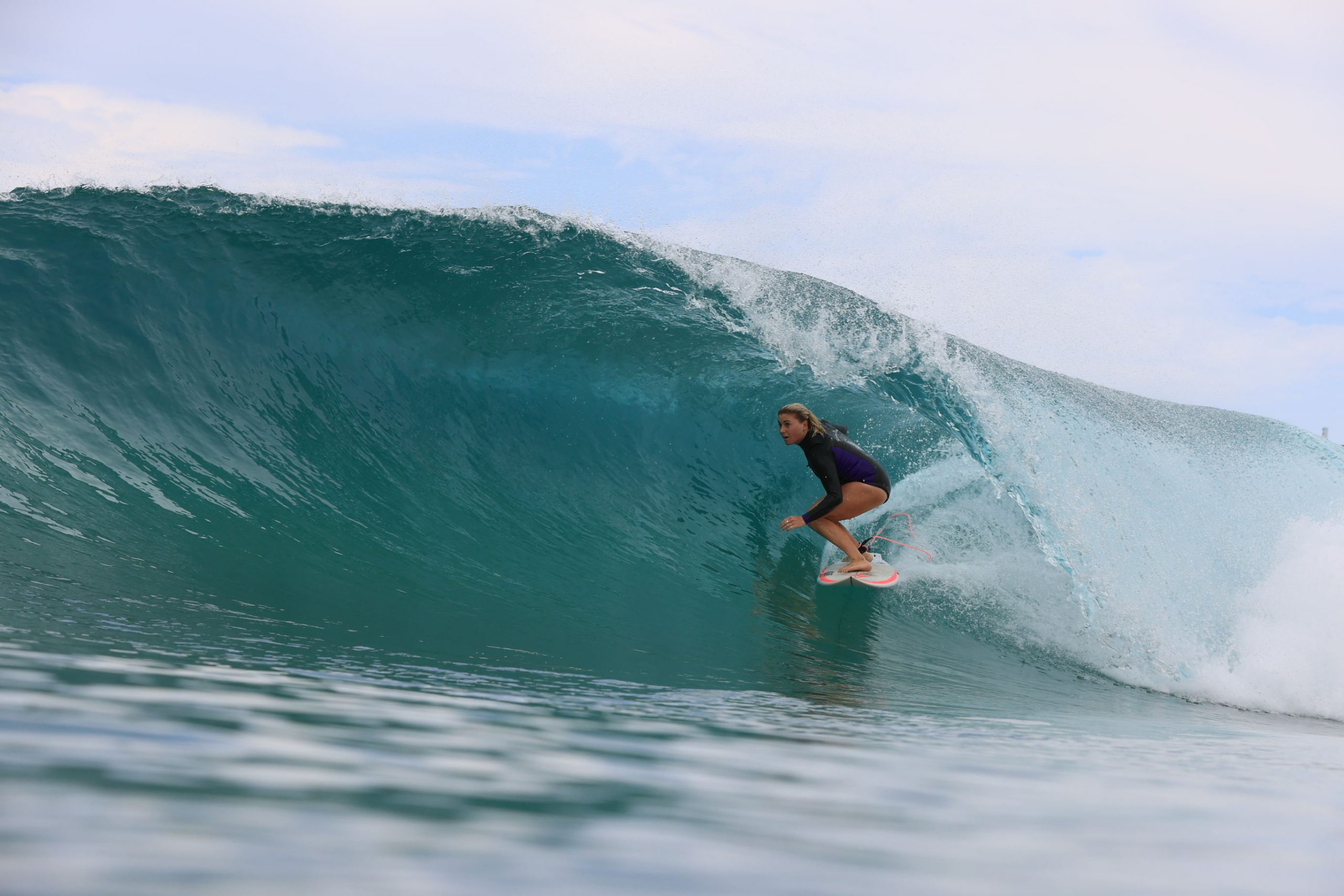 "I would have loved to have finished with a better result, but I'm happy I still had three amazing months competing after nearly two years of no contests."
Born and bred in Buderim, Dimity grew up surfing with her dad and caught her first wave at the age of four.
She made it onto the world tour in 2014 and 2015 – which meant she was one of the world's top 17 female surfers – and has stayed in the world's top 25 during the past six years.
"I was always obsessed and if you ask any of my school teachers, they'll tell you I was going to be a pro surfer," she said.
"I decided that in grade two.
"A lot of my friends in high school didn't know what they wanted to be and I couldn't understand it. I just knew I was going to be a surfer."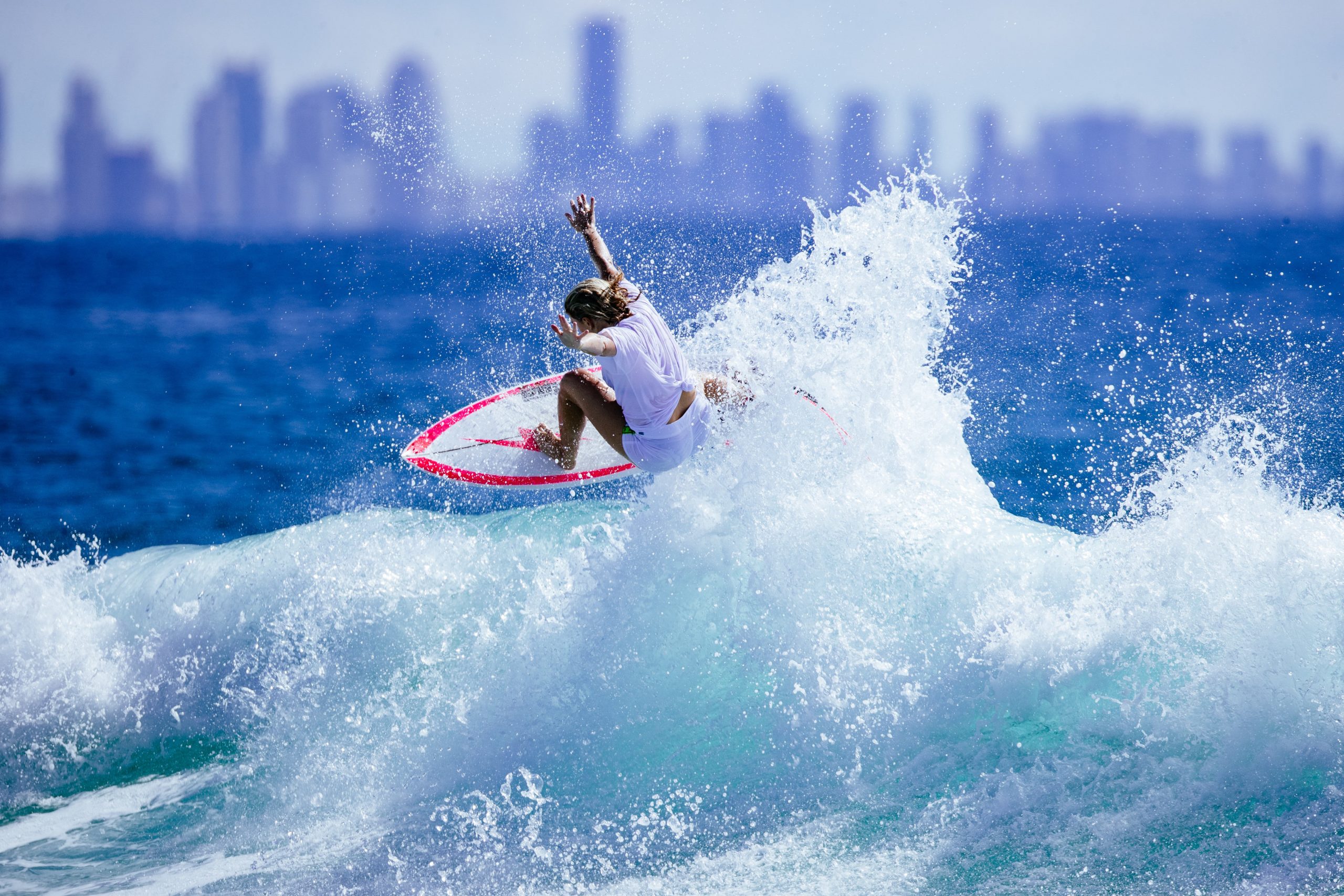 Dimity attended Immanuel Lutheran College and grew up with a dad and brother who surfed every weekend.
"I caught my first wave at four at The Pass at Byron Bay," she said.
"I don't actually remember it but we have a photo of it.
"My oldest memory of surfing is about five or six. I'd take my brother's short board and try and paddle it myself and try and catch waves.
"We used to go down to Byron a lot for weekends. Mum would pick us up early from school on a Friday and we'd drive to Byron and stay in a little motel on the beach. We'd hang at the beach all weekend."
Dimity began competing at 12 and she said she was fortunate her parents were able to drive her to competitions on the Gold Coast once a month.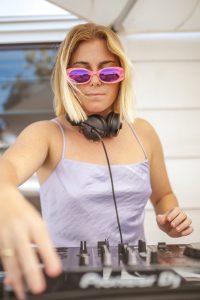 "I'm really lucky Mum and Dad supported me."
"During high school, I started to miss a fair bit of school.
"I was sponsored by Billabong. They recognised I had the talent to become a pro and they supported me.
"I started travelling, doing pro junior events all around Australia and a couple in New Zealand."
After Dimity graduated high school in 2008 she was off overseas, chasing her dreams in the world Qualifying Series.
She has travelled for competitions and surfing full-time ever since.
"Our events were cancelled in 2020 due to COVID and then we spent nearly two years at home. Now finally, this year the WSL brought back the events for us," she said
Her Instagram page reveals photos of Dimity and fellow surfers enjoying a beer while overlooking stunning ocean vistas and it's hard to imagine life could get any better for this 30-year-old.
But it does.
When she's back in Australia, she's based on the Gold Coast and when she's not surfing, she works as a DJ.
"I still call the Sunshine Coast home and it's always going to be home," she said.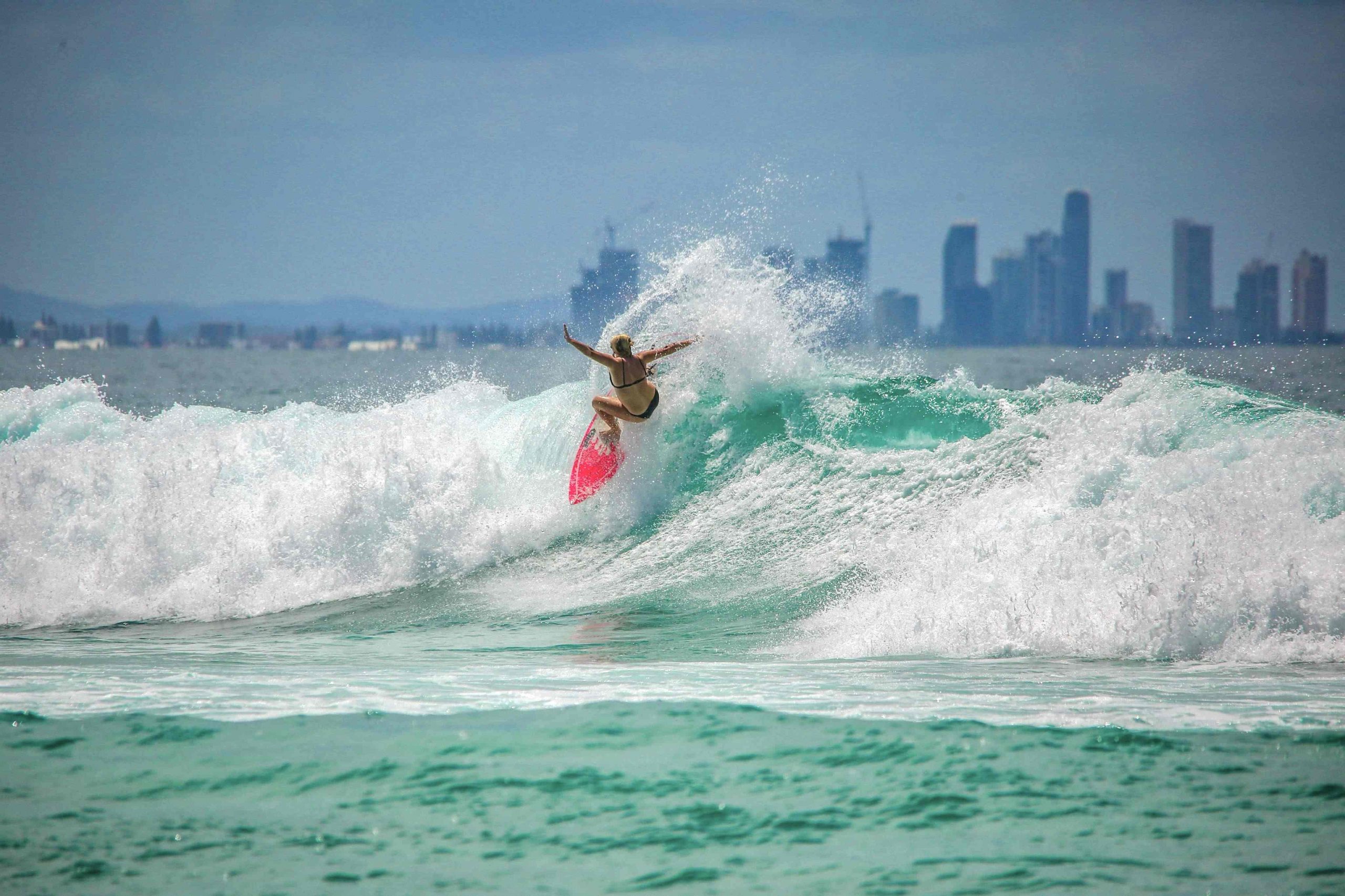 "But the Gold Coast is my home, too. The waves are so much better and they have one of the best surf set-ups in the world, with training facilities for the top surfers.
"Another reason I live on the Gold Coast is there's lots of work down there for DJs. Most of my income has come from DJing over the last five years.
"I started DJing pretty randomly because my brother did it.
"I realised it's a really good way to earn money and not have to work nine to five, Monday to Friday.
"I surf and train Monday to Friday, then Friday night, Saturday and Sunday, I work as a DJ."
Help keep independent and fair Sunshine Coast news coming by subscribing to our free daily news feed. All it requires is your name and email. See SUBSCRIBE at the top of this article.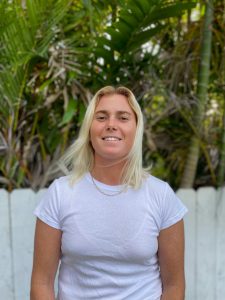 Dimity arrived back on the Sunshine Coast a few days before Christmas, to spend time with her family, before a new year of surfing, travelling and DJing begins.
"I feel like life's pretty good at the moment," she said.
"I'm in a really good place with surfing and DJing; it's a really good lifestyle.
"Surfing is like a hobby, but it's also a career.
"It's my job, but it's also something that makes me so happy.
"I'm always excited to surf new waves, go on surf trips around the world.
"We can travel and surf amazing places and there are whole communities that live and revolve around surfing. It's definitely unique.
"I've been doing it for so long, but I appreciate it so much more now.
"When you're young, you don't really understand how lucky you are. Now, I definitely don't take anything for granted."