An engineering consultancy firm that has helped shape some of the region's most well-known projects has been recognised with a coveted award.
Maroochydore-based Covey Associates, which boasts a 30-year involvement with the Sunshine Coast, won the Consultants' Excellence prize at the recent Queensland Urban Development Institute of Australia Awards.
The UDIA gong was awarded for their holistic work at Pelican Waters, delivering innovative and value engineering to the masterplanned community.
The company's contribution to Pelican Waters has included developing a world-first saline floating wetlands, creating a new design for the lock and weir system and introducing an innovative bio-retention street tree design.
Judges were also impressed by Covey's cost-effective approaches to project management, such as co-locating the lock and weir and new traffic-able bridge to streamline construction timeframes and designing a perched lake system which reduced earthworks, saving significant retaining wall costs and creating a more aesthetic outlook.
Managing Director of Covey Associates, Kevin Covey, said the award was testament to the company's strong working relationship with Pelican Waters, open communication and a passion to explore new ideas and approaches.
"We have been working with Pelican Waters since 2016. A big highlight for us has been seeing the estate's Southern Lake district take shape,'' he said.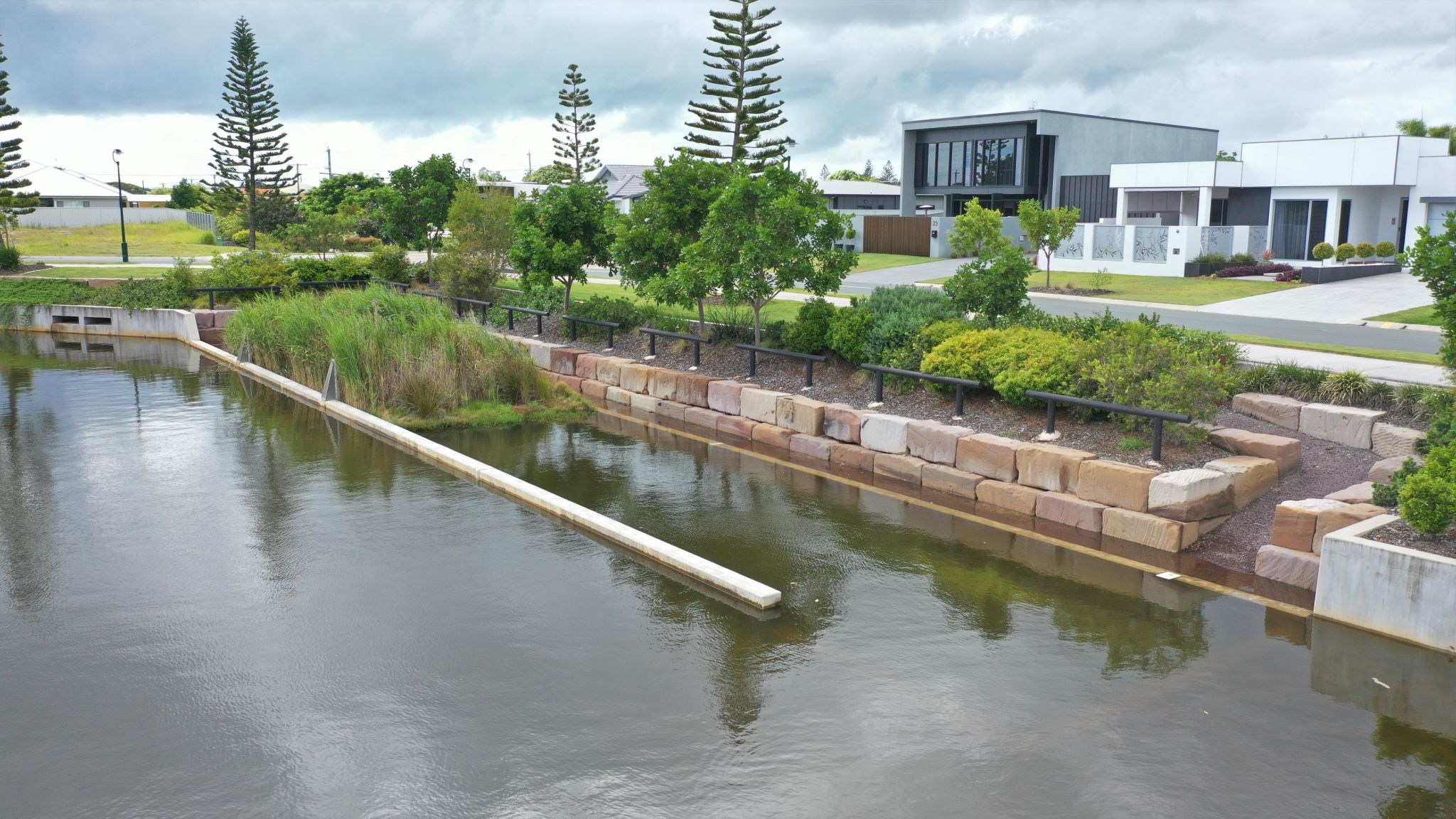 "Engineering can be a more traditional field, but as a company we have never been averse to exploring new ideas and approaches. This award acknowledges the value of that way of thinking.
Read the day's top Sunshine Coast News stories sent direct to your inbox once daily. Simply go to SUBSCRIBE button at top of this article to register.
"We pride ourselves on thinking outside the box,'' Mr Covey said.
"It has been a privilege to work with the team at Pelican Waters for the past five years and we never take our role for granted.
"We want to ensure that we are consistently providing the best service we can and we do this by ensuring the civil works are on time and under budget."
General Manager of Development for Pelican Waters, Hamish Pressland, congratulated Covey Associates and thanked them for the contribution to shaping the look and feel of the community.
Pelican Waters itself was recognised alongside the industry's finest at the sold-out ceremony at Brisbane City Hall, being named finalist and eventual runner up in the Master Planned Development category.