"Eyes in the sky" and extended volunteer and lifeguard patrols will be introduced over the festive season.
Volunteer surf lifesavers and lifeguards are preparing for a massive holiday period, with thousands of interstate visitors adding to the crowds.
We are appealing to beachgoers, and young men in particular, to help minimise risks and rescues by not swimming at night, or after having a few drinks.
In light of losing two young men during the first week of summer, Surf Life Saving Queensland (SLSQ) is reminding beachgoers that 'she'll be right, won't save your life'.
The Department of Agriculture and Fisheries SharkSmart Drone Program, which operates in partnership with SLSC, will return with drones flying from now until January 30, 2022, at six beaches across Queensland. This will include Alexandra Headland and Coolum.
These shark-detecting drones are part of a trial to reduce the risk of attacks and could become a permanent part of beach patrols after delivering additional life-saving and marine research benefits.
Club patrols will start at 7am and run until 6pm on weekends and public holidays, but some seasonal lifeguard services may have shorter hours. To search for your local beach and patrol times go to Beachsafe.org.au.
2021 Coast Safe report findings:
Last season 10 drownings last year took place less than 500m away from a patrolled beach
Average age of person rescued was 24 years
80% of people who drowned last year were Australian residents
90% of the people who drowned were male
Perfect beach weather
It's looking like perfect beach weather across the weekend with temperatures hovering around the 30C mark and light easterly breezes to take the edge of the heat through the middle portion of the day.
The relatively small swell is expected to stick around the 0.5m mark. All beaches should provide from good conditions for a swim.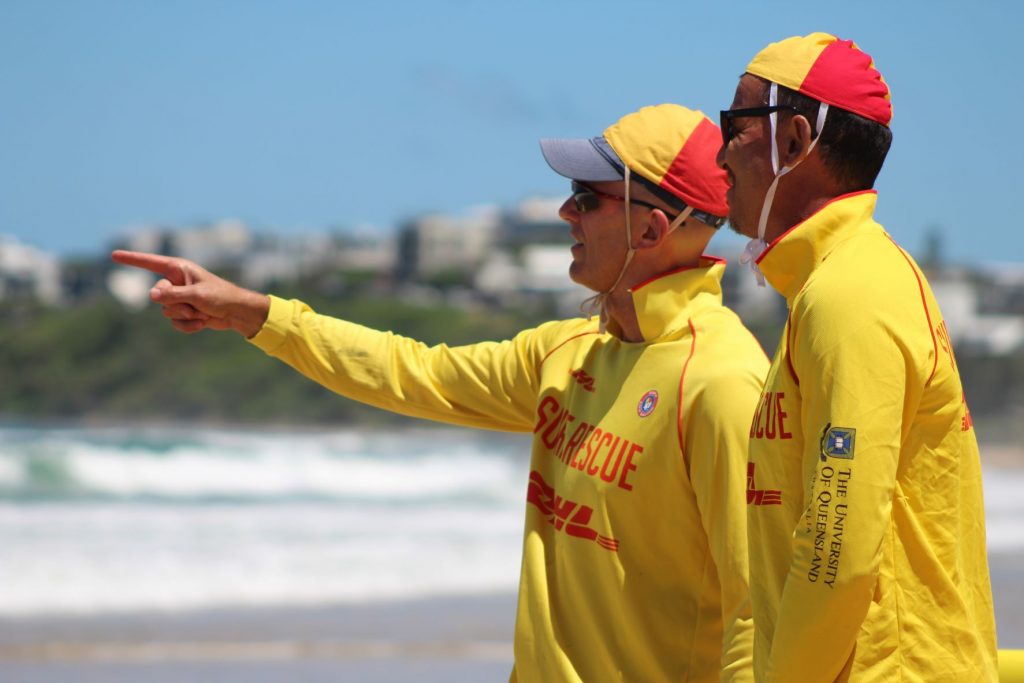 Low tides will be mid-afternoon so be mindful of rips which will be working their hardest from lunchtime to mid-afternoon as the tide bottoms out.
The UV will once again hit the extreme range so make sure to apply plenty of sunscreen and stay hydrated.
Enjoy the weekend and if you're heading to the beach make sure you of course only swim between the red and yellow flags!
Lifeguards in the spotlight
Our wonderful lifeguards will descend on Alexandra Headlands SLSC Friday evening where SLSQ will be taking the opportunity to present a number of staff with service awards.
These include the prestigious National Service medal awarded for over 15 years community service.
Before the awards kick off though we'll be holding a Lifeguard Twilight Challenge which will be pit teams from across the region against one another in an ocean mission relay.
The teams will be competing hard with a friendly rivalry among the crew and bragging rights on the line.
The relay will see teams of 6 completing 2 circuits of the course which is comprised of one rescue board paddle (approx. 400m), a soft rescue board paddle (approx. 300m) and a 400m run leg. Teams will be representing the following zones
Caloundra to Buddina
Mooloolaba to Maroochydore
Twin waters to Coolum North
Peregian to Rainbow Beach
The action will kick off at 6:15pm, so if you're in the area head down and cheer the crew on!
Enjoy the weekend and if you're heading to the beach make sure you of course only swim between the red and yellow flags!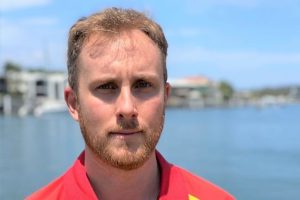 Aaron Purchase is Surf Life Saving Queensland's regional manager for the Sunshine Coast. His column in sunshinecoastnews.com.au keeps the community informed of what's happening on the beach and offers tips on how to stay safe.