A Sunshine Coast midwife is celebrating more than four decades of bringing little miracles into the world as she hangs up her scrubs.
Marilyn Slark has been delivering babies for 42 years and enjoyed every "privileged" moment as she witnessed an infant take its first breath.
She has experienced more marvels than she can put a number to, from attending to a mother who didn't realise she was having twins, to finding a baby's heartbeat before technology.
The Eudlo woman has spent the past 13 years working at Buderim Private Hospital and perhaps one of her fondest moments was being in charge the night her grandson was born.
"I have three grandsons, and I did have one born at Buderim five years ago," Mrs Slark said.
"I was actually in charge that evening so that was lovely to be around with my daughter giving birth – that was extremely special."
Now after more than four decades, Mrs Slark has decided to hang up her scrubs and retire.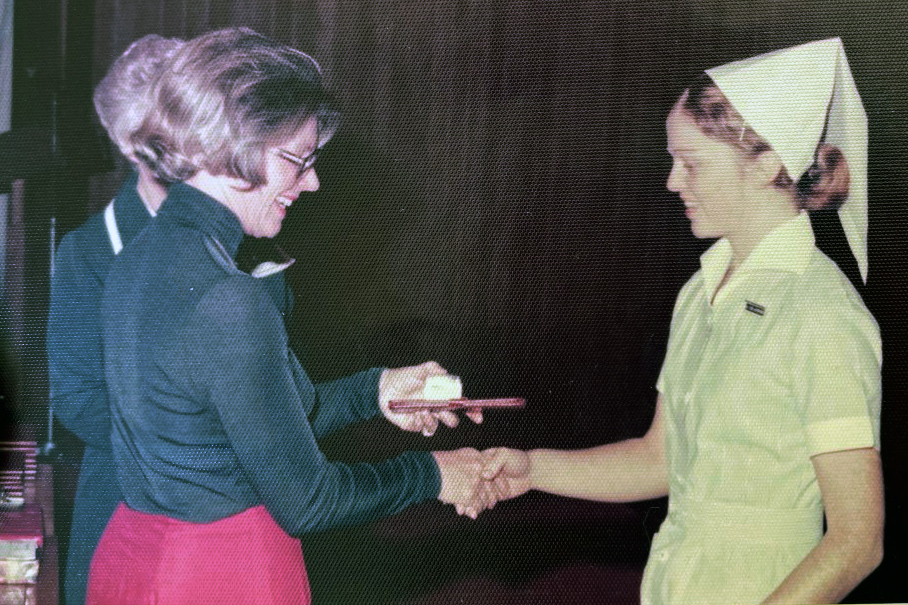 Mrs Slark started her training as a nurse in 1973 at The Prince Henry and Prince of Wales Hospitals in Sydney. Graduating in 1976, she nursed in hospitals in Gosford and Coonabarabran before moving to the United Kingdom. It was there she decided to pursue midwifery.
She said no two days in the maternity wards were ever the same and she loved the privilege of being present at one of the most important and private times in a family's life.
"No day is the same in a hospital environment. You can't go in anticipating it will be a cruisy day, but I don't think you'd come across anyone as a midwife who wasn't enjoying their job.
"I have truly loved the role of supporting a mother and their family during and after the birth and consider it an absolute pleasure and privilege to focus on them and their needs.
"It's a very humbling experience to be there during a very special and private time in their life."
Local journalists supporting local people. Help keep independent and fair Sunshine Coast news coming by subscribing to our free daily news feed. All it requires is your name and email. See SUBSCRIBE at the top of this article.
The biggest baby she recalled delivering was five kilograms, or a whopping 11 pounds in the Imperial system, and she has seen some tiny babies, particularly those born before full term.
When it comes to crazy birthing stories, Mrs Slark recalled a time in the UK in the 70s when a mother unexpectedly gave birth to twins.
"I was her third shift that night and I felt her tummy and I thought she felt bigger than the 36 weeks that she was. She was going into labour and she ended up having twins.
"I went back and checked to see if she had an early scan, back in those days not everybody got scanned, but her scan didn't show two babies.
"That wouldn't happen today with all the scans and all the technology."
Mrs Slark has seen many changes over the decades, particularly in advancements in technology. She remembers a time when midwives would hold a funnel to a mother's belly to listen to the baby's heartbeat.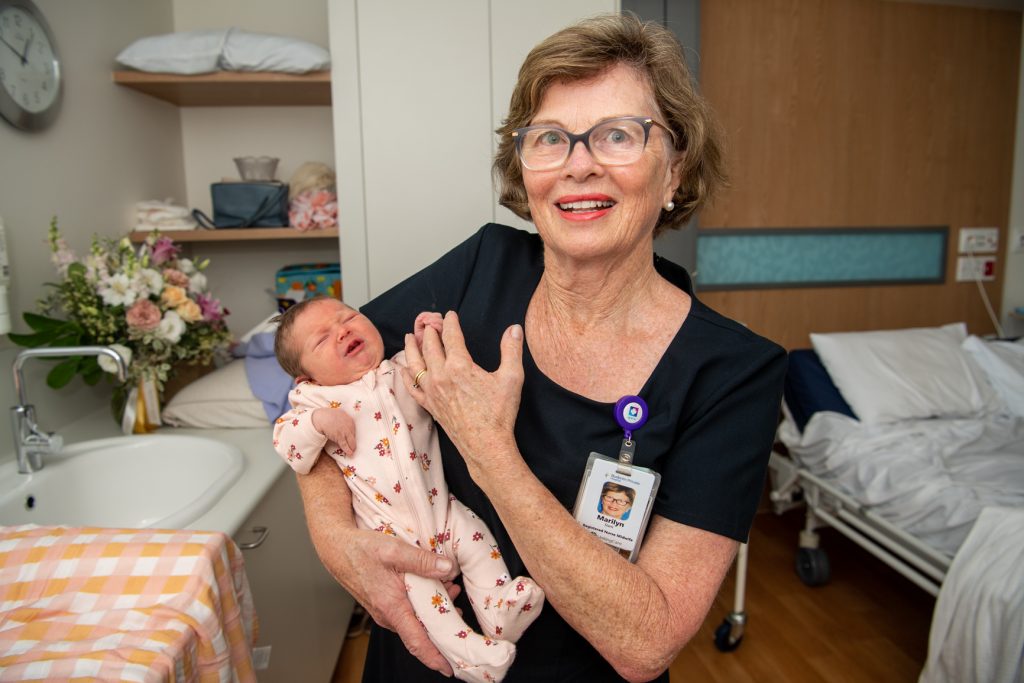 "The machinery was just starting to come through, the technology using the CTG (Cardiotocography) machine and Sonocades to pick up the baby's heartbeat electronically.
"Technology is fantastic for the mother during the antenatal journey, but it does make for a very busy delivery room with so many machines."
Mrs Slark said nursery rooms were also a thing of the past, with a newborn now staying in the room with its mother.
"A lot of the babies used to go to nurseries overnight, and we'd bring them out for their feed, whereas now it's all rooming in – there are no baby rooms, which is a big difference and a wonderful difference."
She said another exciting change in the maternity ward was a rise in baby deliveries for same sex couples, something that was unimaginable prior to IVF.
The next chapter for Mrs Slark will involve travel, enjoying time with family and friends, gardening, cooking and sewing, but she admitted she would miss the midwife life.
"I will definitely miss working with a lovely group of midwives and being part of a team environment, and of course all the mums and babies," she said.
"Part of me will always remain unchanged despite my retirement.
"I have a passion for looking after people and believe children and babies are extremely special so I will continue to nurture in whatever role I play in the future."