Thanks to the new state-of-the-art city centre at Maroochydore, an international runway and international submarine cable, the Sunshine Coast is a magnet for big thinkers and innovative business people.
In a campaign to further highlight these features and attract even more work and economic opportunities to the region, while keeping the relaxed Sunshine Coast lifestyle at the forefront, the Sunshine Coast Council has launched Vitamin SC (Sunshine Coast).
The campaign title is a quirky take on the positive benefits a boost of vitamin C brings to our bodies.
However, in this campaign – the emphasis is on the benefits a boost of Vitamin SC brings to business.
For instance, it points to the Coast's affordable business locations, growing regional economy, the region's broadband cable's super-fast data speeds, $12.5 billion in Sunshine Coast infrastructure investment and supportive business networks.
Council's economic development portfolio councillor Terry Landsberg said the campaign was aimed at out-of-town business leaders, encouraging them to consider the Sunshine Coast as a potential business location for some or all of their operations.
"By attracting these entrepreneurs to the Sunshine Coast, we are future proofing our region and ensuring our residents can grow up here, study locally and secure a prosperous career here," Cr Landsberg said.
"Thanks to the region-shaping infrastructure projects delivered by the council, state and federal governments and the commercial sector, the Sunshine Coast is offering just that opportunity.
"This is the smart place for businesses. We are opening up new and exciting employment opportunities including professional jobs our residents would otherwise need to relocate to, outside the Sunshine Coast."
"The Vitamin SC video series highlights some of our very best entrepreneurs and the perks they enjoy by working here."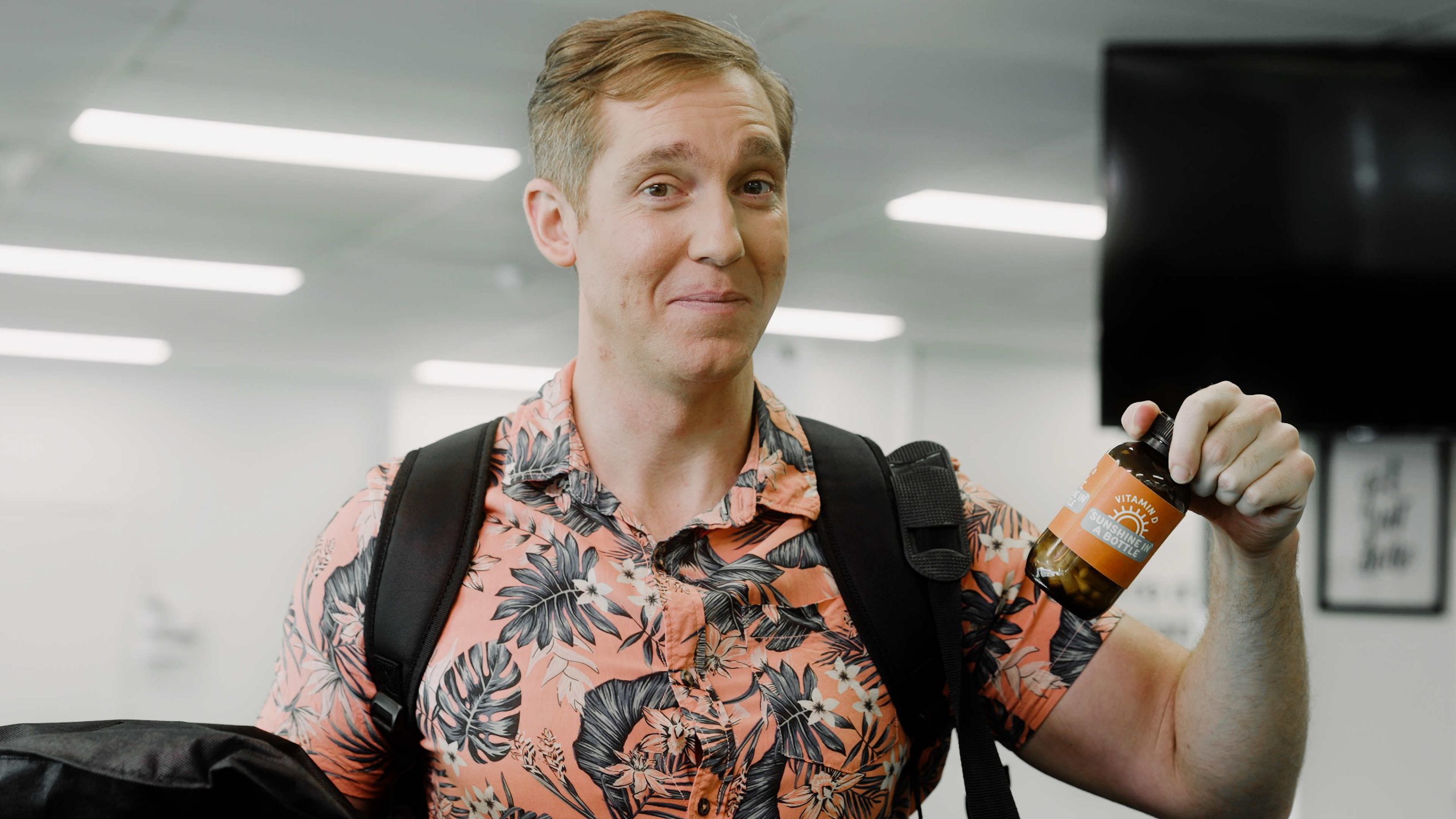 Cr Landsberg said the Vitamin SC campaign was not designed to attract more people to the region. Rather, it aimed to attract new businesses that will provide new high-value employment opportunities.
Caloundra Chamber of Commerce CEO Brady Sullivan said as the region continued to grow, it was important to have conversations about talent development and retention.
He said the Sunshine Coast was no longer just a region where people come to live by the beach and work in hospitality and retail, but a place where children can grow up to become lawyers and engineers in their own backyard.
"We need to be saying to people there are significant job opportunities here across a range of roles," Mr Sullivan said.
"It's no longer just hospitality roles, we have three insurance firms in town now. You can come here and choose to be a lawyer or an engineer or you can pull beers or work in retail – all the jobs are here.
"We need to be future focussed in developing talents and create a 10-year plan to develop talent and opportunity for kids on the Coast.
Help keep independent and fair Sunshine Coast news coming by subscribing to our free daily news feed. All it requires is your name and email. See SUBSCRIBE at the top of this article.
"We need to say we understand what the future trajectory looks like here on the Sunshine Coast."
Mr Brady said in the Caloundra area the once 75-plus age demographic was becoming younger, with many residents between 45 and 60.
He said Aura was attracting an average age of 29.3 who, for the next 10 to 15 years, will be locked into the region raising children and paying mortgages.
"That age down there is really young and if that pool of people is in their 30s across the next 10 years, then their interest is developing opportunity and jobs and I think that's where that future focus is.
"We don't need to lose the feel and culture of the Sunshine Coast, we just need to be having a future-focused conversation on what the Sunshine Coast looks like in 15 years time and what we need to do to bridge that gap."