A prominent local charity is calling on the generosity of tradies, to complete a $14 million healthcare and support centre.
Wishlist CEO Lisa Rowe said the not-for-profit organisation needed carpenters, painters, tilers and flooring specialists, to finish the state-of-the-art Wishlist Centre by July.
They are set to complete the fit-out of 18 rooms.
"Wishlist Centre will be Australia's first facility to offer affordable patient accommodation, primary healthcare, and complementary therapies under one roof," Ms Rowe said.
"We know being close to a local hospital or having a loved one close during, or after, a medical crisis is critical to enhancing a patient's wellbeing and that's why Wishlist Centre has been strategically placed opposite the Sunshine Coast University Hospital.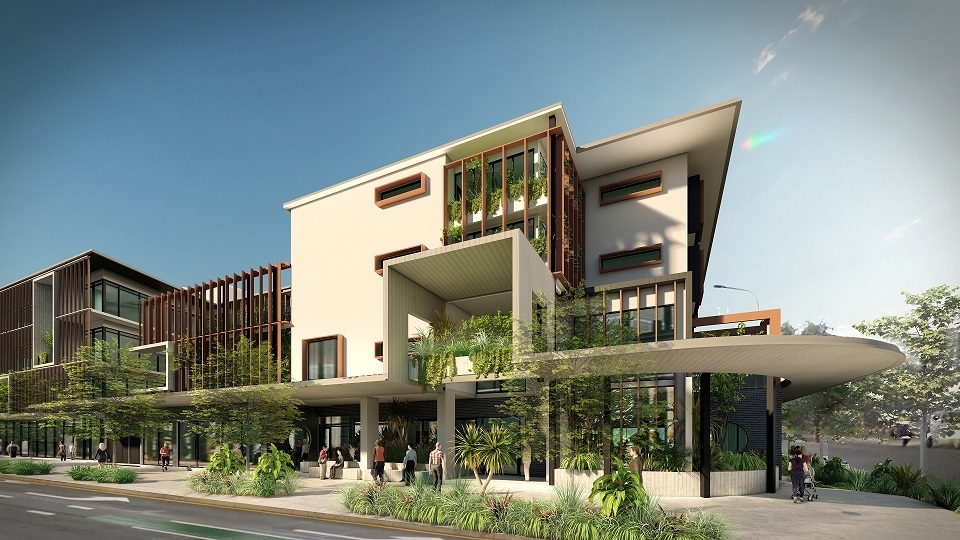 "In 2019, over 160 generous Sunshine Coast businesses donated their time and resources to help us deliver Wishlist House, which offers affordable patient and carer accommodation in six ensuite rooms close to the hospital.
"We are now calling for support once again to deliver a far more ambitious legacy project in Wishlist Centre, which is set to change the experience for so many accessing health care at our hospital."
The call for help is part of the annual initiative led by Wishlist, called The House the Coast Built.
Ausmar Homes director Tony Bryan, whose team will project manage the fit-out of the 18 accommodation rooms, was confident the goal will be achieved, thanks to the generosity of the Coast construction community.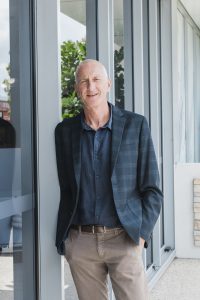 "We see time and time again, whenever we put the call out, those who come on board take immense satisfaction in the long-term contribution they're making to our region," Mr Bryan said.
"This is an opportunity to genuinely make a difference to people's lives at a time when it really matters and many of the trades and businesses that have supported The House the Coast Built in the past have first or second-hand experience of this.
"At this stage, we are asking suppliers and tradies to commit to working on this project from March, 2022 until Wishlist Centre opens to patients and their families in July, 2022.
"We're encouraging those who are interested in being involved to fill out the quick and simple expressions of interest form on the Wishlist website."
While Ausmar Homes will be responsible for overseeing the fit-out of the 18 rooms of the facility, the nation's largest privately owned building company Hutchinson Builders has been awarded the design and construction contract for the four-level facility.
Hutchinson Builders chairman Scott Hutchinson said his team was proud to be working with Wishlist and Ausmar Homes to help bring this purpose-designed centre to life.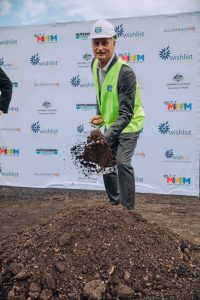 "Wishlist Centre will play a pivotal role in supporting the region's communities in times of need and we are delighted to be part of this project," Mr Hutchinson said.
"We look forward to being part of the legacy for the Sunshine Coast and working with local trades and suppliers to make it a reality."
The need for transitionary accommodation continues to increase as the Sunshine Coast Hospital and Health Service catchment remains one of the fastest growing in Queensland.
Help keep independent and fair Sunshine Coast news coming by subscribing to our free daily news feed. All it requires is your name and email. See SUBSCRIBE at the top of this article.
"For the past 23 years, Wishlist has directed fundraising efforts to initiatives that best support a rapidly growing health service and with more patients receiving ongoing treatment for cancer, dialysis and complications in pregnancy or are requiring pre- and post-op care, Wishlist Centre will be a vital piece of infrastructure for the region," Ms Rowe said.
"Wishlist Centre will offer spacious and light-filled accommodation, with self-contained studio, family and interconnecting rooms along with communal spaces for patients and their families.
"These shared spaces include kitchen and laundry facilities, wellness and
consult rooms for therapy services and break-out spaces for community activities to support the patients and their families.
"We're incredibly lucky to have the wonderful teams at Hutchinson Builders and Ausmar Homes working together on this project.
"We don't underestimate the value of their contribution, along with all those who will form part of The House the Coast Built by supporting the fit-out of the 18 accommodation rooms on levels three and four."
To register your interest, visit Wishlist.