The University of the Sunshine Coast has plans to expand Australia's newest campus next year.
The master-planned development for the Moreton Bay campus at Petrie will provide more room for teaching, research, sporting activity and socialising.
USC recently lodged a development application with Moreton Bay Regional Council to construct three new buildings on the site, near the Petrie railway station, during 2022, to open in early 2023.
The buildings will be located opposite the large foundation building, adding a further 12,500sqm to the existing floor space of 16,000sqm.
The proposed development has been designed by renowned architectural practice KIRK, to include teaching and research spaces, administration offices, a carpark and sports facilities.
USC Vice-Chancellor and President Professor Helen Bartlett said the expansion of USC Moreton Bay would be an exciting time for the university and the region.
"The campus expansion is another step towards creating a thriving innovation ecosystem at The Mill at Moreton Bay, in partnership with the Moreton Bay Regional Council and industry," she said.
"These buildings will significantly increase the space available for our teaching and research, as well as provide our students with sporting facilities and more areas for them to study, collaborate and socialise.
"The development will help accommodate the growing student population at USC Moreton Bay, which has exceeded expectations during the campus' first two years.
"The strong demand for university education in the region is clearly evident.
"Our main focus is to provide high quality face-to-face, interactive teaching at USC Moreton Bay and this campus expansion will help us enhance our students' experience of attending university."
KIRK Director Richard Kirk said the buildings would incorporate significant environmental features and add to the sense of place of the university campus.
Mr Kirk said the project included the full master-planning of the campus, which had proposed a rich verdant landscape within a series of natural courtyards at the campus heart.
"Most of the proposed building structure will be built from pre-fabricated engineered timber, providing a fast construction process and sustainable building solution," he said.
Subscribe to our free daily news feed. Go to Subscribe at the top of this story and add your name and email. It's that simple.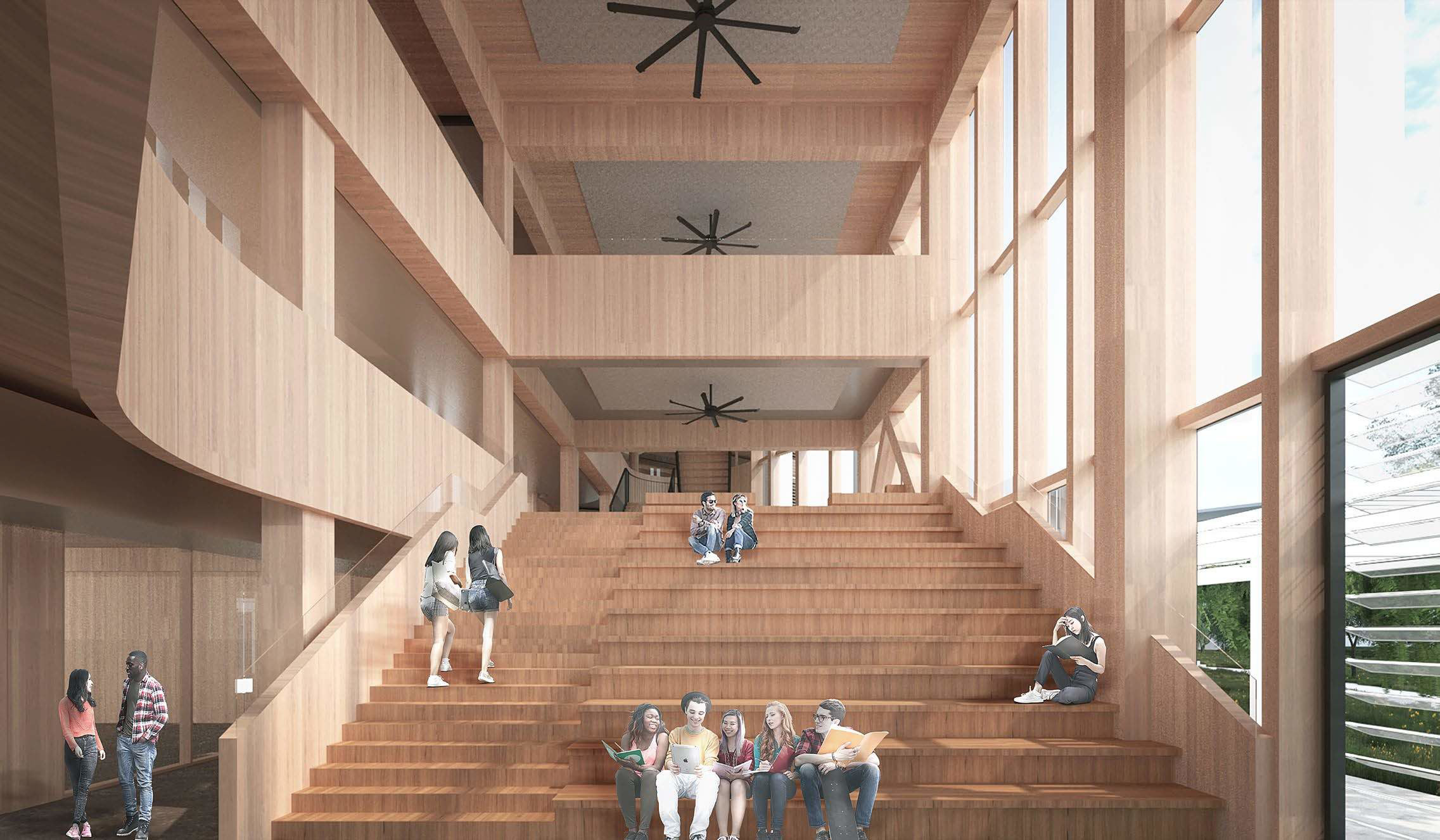 "Other environmental features will include areas of mixed-mode ventilation and high-performance facade designed with the aid of advanced digital tools."
USC's Moreton Bay campus opened early last year, with a foundation building that contains a 460-seat lecture theatre, state-of-the-art learning technology, nursing simulation labs, engineering labs, a 'maker-space' and library facilities.
There are more than 60 undergraduate degrees on offer, across a wide range of disciplines including Business, Education, Health, Science, Technology, Engineering, Biomedical Science and Social Work.
With its student population expected to reach 10,000 by 2030, the campus will become landmark infrastructure for the The Mill at Moreton Bay, which the Council has planned as a sustainable, mixed-use community for residents, students, businesses and industries, and visitors.