The Youth Justice Department has begun awarding tenders and will spend millions of dollars on the site of a proposed youth remand centre at Caloundra.
This comes despite any formal announcement that the now-gutted Caloundra Watchhouse, located at 3 Gregson Place, will be transformed into the controversial overflow holding facility.
Minister for Children and Youth Justice Leanne Linard has confirmed work is underway on essential systems, including fire, security and information and communications technology.
Other tenders include provision of a range of specialist products that also would ensure the security and safety of occupants, staff and visitors.
The Department of Children, Youth Justice and Multicultural Affairs has allocated $5 million in infrastructure funding for the project.
However, Ms Linard said the proposal still remained subject to planning approval.
"Should the proposal not be approved, the current works will be completed and enable the Queensland Police Service (QPS) to continue to operate the facility as a watchhouse."
Opponents believe it should not be located so close to a tourist town's CBD and say the public consultation process has been farcical.
They say it is a "done deal" with work progressing and tenders being organised.
They say the fact the project is being funded  by Youth Justice and not the Queensland Police Service is a clear sign it is going ahead.
Sunshine Coast News was directed to the Youth Justice Minister for comment.
Ms Linard said no official decision had been made.
"The facility's systems were at end of life and due for replacement regardless of the proposal proceeding," she said.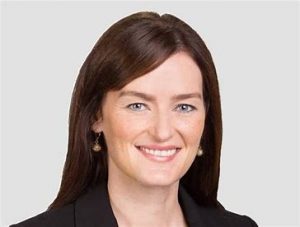 A Department of State Development, Infrastructure, Local Government and Planning spokesperson previously said more than 780 submissions had been received by the close of community consultation on November 15.
Ms Linard said submissions were now being considered ahead of the final decision of Deputy Premier and Planning Minister Steven Miles.
Community engagement with the proposal began in July and August this year.
The public notice of the facility, titled North Coast Remand Centre, was put up on-site recently, outlining that the facility would accommodate a small number of young people on bail who were waiting for a place to become available in a youth detention centre in Brisbane or Townsville.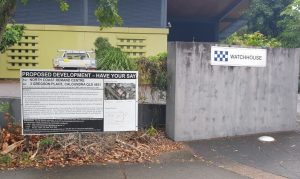 "The Caloundra facility will only operate when Queensland's three other youth detention centres are at, or near, capacity," the notice said.
"During these periods, young people may be held in custody at the centre in Caloundra for a short amount of time before they are moved to a youth detention centre.''
The plan's approval follows stiff opposition from the southern end of the Sunshine Coast, with community groups adamant the facility was not a good fit for the tourist town.
A petition – launched on July 12 – drew 6147 signatures before Member for Kawana Jarrod Bleijie tabled it in State Parliament.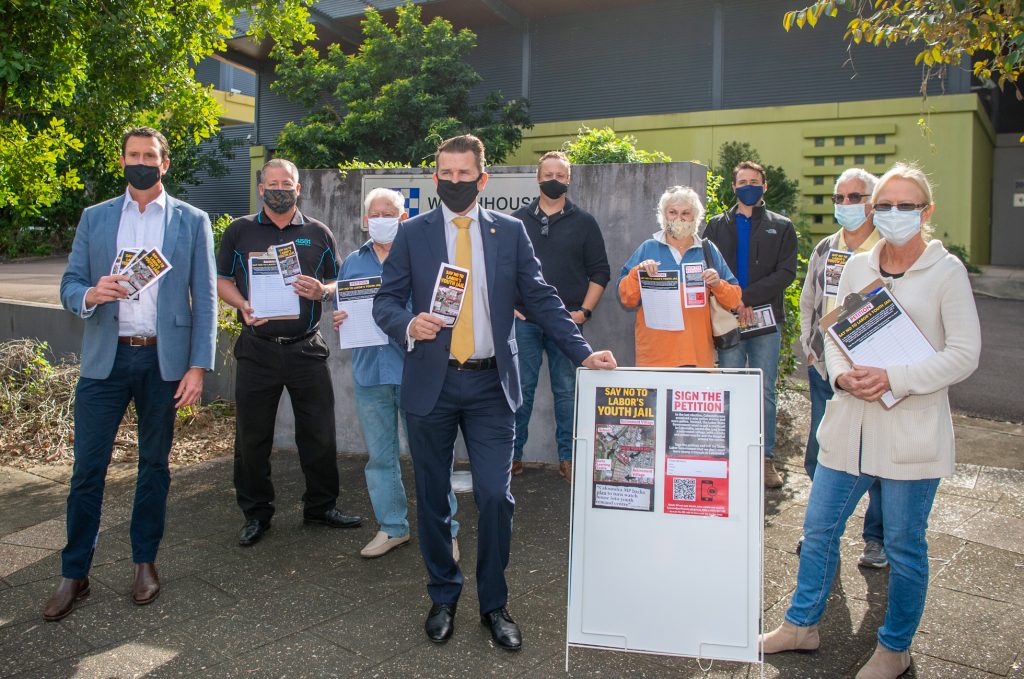 More than a dozen executive members of community and business associations plus a neighbouring school — representing hundreds of residents from Caloundra South to coastal suburbs — attended the petition launch outside the watchhouse.
They were joined by Member for Ninderry Dan Purdie, Member for Kawana Jarrod Bleijie, Sunshine Coast Division 2 councillor Terry Landsberg and long-time Caloundra resident and former deputy major Tim Dwyer.
Local journalists supporting local people. Help keep independent and fair Sunshine Coast news coming by subscribing to our free daily news feed. All it requires is your name and email. See SUBSCRIBE at the top of this article. 
At the time, Mr Bleijie told the gathering and media that the State Government needed to be upfront with residents that a youth remand centre was a jail by another name "and it will change Caloundra forever".
Mr Purdie, a former Sunshine Coast detective, said that while grassroots police could not talk openly about the youth remand centre plan, "they are seriously anxious about this".
Many feared the changeover of the watchhouse to a youth remand centre was a done deal from the start, with Mr Purdie and Mr Bleijie telling the gathering at the petition launch that Youth Justice Department officials had been on-site, taking building measurements.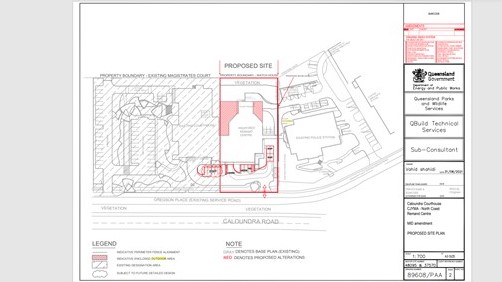 More recently, the former supervisor and deputy supervisor in charge of a South Australian detention facility for young offenders, Tony Bridges, voiced his concerns that a lack of exercise area and breakaway space for youths would create explosive consequences once the centre was operating.
Mr Bridges, who is also Caloundra Safe secretary and Golden Beach and Pelican Waters Community Association senior vice-president, said the proposed facility was so small that the 20 youths able to be housed there were "going to be in each other's pockets all the time".
Help keep independent and fair Sunshine Coast news coming by subscribing to our free daily news feed. All it requires is your name and email. See SUBSCRIBE at the top of this article. 
Mr Bridges said the planned facility with about 20 beds would be little more than a secure "holding bay" for the likely 16 and 17-year-old youths for up to 30 days.
Sunshine Coast Councillor Terry Landsberg said during the community consultation period that such a facility in Caloundra would be the only one in Queensland located less than a kilometre from a CBD. The three main sites (Townsville, Wacol and Moreton) were situated well away from shops, schools, childcare centres and retirement homes and positioned near major correctional facilities.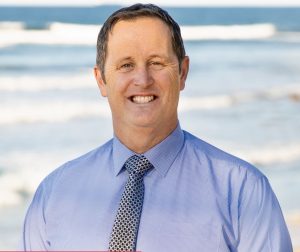 But Caloundra MP Jason Hunt moved to allay rumours with leaflets, titled "The Facts – forget the spin'', being distributed in suburbs surrounding the watchhouse.
In the leaflet, he said the centre would remain secure and "young people are not permitted to leave and will remain closed off from the public''.
"The centre will only be used when Queensland's three youth detention centres are at capacity and space is needed to house young people on remand temporarily''. This was clarified as being for "an average of 30 days''.