If you have enthusiasm worth bottling and are a passion for all things beer, you may soon become Mr or Ms Popularity.
Good Drinks Australia is looking for a special someone to shout beer for a living.
They would also introduce Sunshine Coast punters to the company's already much-revered products: Gage Roads, Matso's, Atomic and San Miguel.
The professional beer lover and undeniable people person will be hosting beer tastings and bar shouts at local bottleshops, pubs, bars and clubs and chatting with drinkers about the nuances of each thirst-quenching drop – from Matso's Ginger Beer to San Migeul's Pale Pilsen or a Gage Roads Single Fin Summer Ale.
It will be a dream job for one lucky Sunshine Coaster.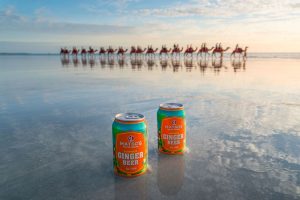 While the position, recently advertised on Facebook and based on the Coast, is part-time, the opportunity exists for the role to become permanent as the Good Drinks brands become better known, sales grow and the Matso's Sunshine Coast Brewery opens in Joe's Waterhole hotel in Eumundi next year.
Help keep independent and fair Sunshine Coast news coming by subscribing to our free daily news feed. All it requires is your name and email. See SUBSCRIBE at the top of this article. 
Good Drinks Australia head of hospitality Lee Behan expects quite a few applicants to be frothing about the opportunity to live and breathe beer.
"This really is a great gig, and one that's for those who love good beer, good people and good times," he said.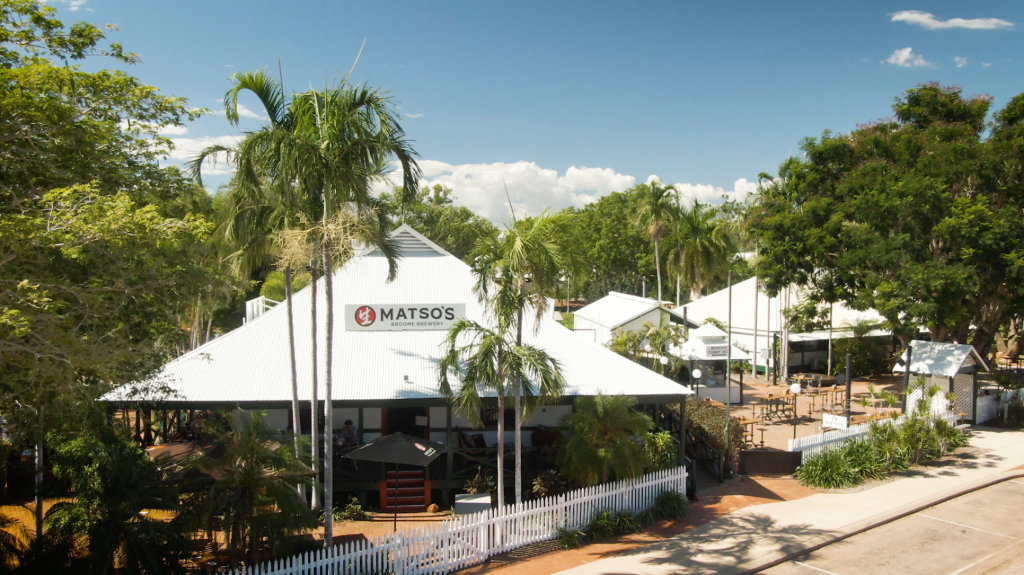 "We're looking for a Sunshine Coast local to support our customers with beer tastings across stores and venues, helping out merchandising and running bar shouts.
"There's no doubt it's a job with great perks. So, if you're the type of person that's passionate about good beer and spreading the good times, this could be your perfect gig for you.
"You'll likely be on a few days a week, but it'll be flexible. Many of the tastings and bar shouts will run on Friday arvos or the weekends, depending on what's on."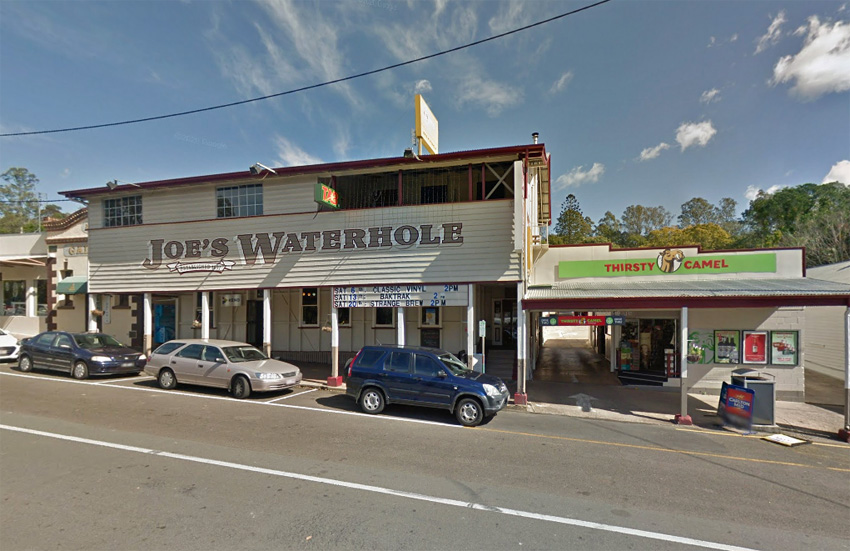 Meanwhile, it's business as usual at the Eumundi staple, Joe's Waterhole – Matso's second home. And Mr Behan said the company would be "focused on engaging with the local community and keeping the locals happy in the short term".
The venue will form part of the east coast growth strategy for the Matso's brand in Queensland, in direct competition with the nearby Lion's Eumundi Brewery which operates at The Imperial Hotel.
Matso's claim to fame is being the most remote brewery in Australia, with its spiritual home in Broome, where Martin and Kim Peirson-Jones took over a 200-litre brewery, café and art gallery in 2000.
The family-owned business went from strength to strength and, in 2004, upgraded to a full mash brewery producing 1200 litres of beer at a time.
Good Drinks Australia bought the the freehold of Joe's Waterhole at Eumundi, which dates back to the 1890s when it was the Commercial Hotel, for $5.3 million.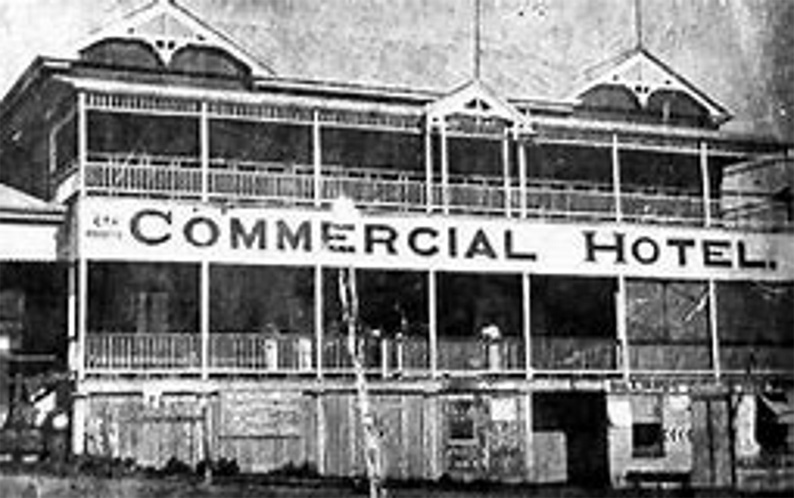 In an announcement to the ASX, Good Drinks revealed that it planned to develop Joe's, across the road from the internationally known Eumundi Markets,  into an "exciting hospitality venue and brewery for the Matso's brand".
Drinkers have grown fond of Matso's Ginger Beer, Mango Beer and Chilli Beer, with a range of seven products now available in bottleshops around Australia. Matso's Broome Brewery is much-loved for its relaxed atmosphere, food and live music.
 Work will begin on the Joe's transformation after summer.
Love nostalgia? So do we. Help keep more great Coast memories alive by subscribing to our free daily news feed. Go to Subscribe at the top of this story and add your name and email. It's that simple.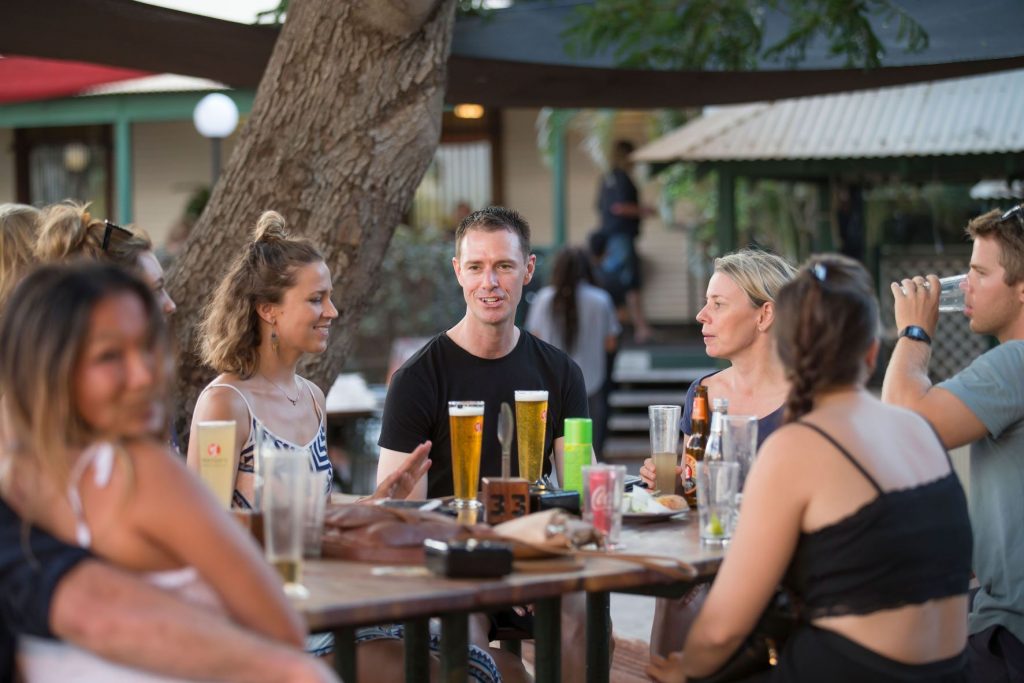 "Matt McGree is our venue manager on the ground there," Mr Behan said.
"He's settling in well with the team and the front bar locals have given him the nickname 'Matty Matsos'.
"Matt is a Queenslander himself and grew up in Gladstone.
 "With any construction or redevelopment, it does take time and we want to keep the history and heritage of the building, especially the front bar.
"We want to build on the solid foundation of local community that's currently at Joe's – making it a place for locals, families, tourists and passers-by."
 Mr Behan said no final decision had been made on the name of the reimagined venue "but we do know that there will be some throwback to the pub's heritage".