A new arrival to the Sunshine Coast is standing up for 'southerners' after hearing one too many people "whine" about the influx of people from NSW and Victoria.
Michael Johnson recently moved to Coolum from Victoria but says he has experienced "so much argy bargy and negative comments from people" when he reveals where he's from.
A recent article by Sunshine Coast News columnist Ashley Robinson, complaining about southerners wanting to change the Coast's way of thinking, was the final straw which provoked Mr Johnson to speak out in defence of new residents.
In a blistering letter, Mr Johnson said Coast people who didn't want others moving here were "stuck in 1970" and it was his right, and every person's right, to choose where they wanted to live.
"As an Australian I can live anywhere in this country I desire. I love it all and all its wealth of colour and diversity," he said.
However, he said the attitude of locals towards new Coast citizens was so unfriendly that he no longer reveals where he's from "unless they offer it up first and I feel it's a safe space."
Rather than attack people from interstate, Mr Johnson said southerners should be welcomed for the contributions they could make to the community.
He said too many people seemed to want to keep their area in the '80s.
"Who wouldn't want more culture and more vibrant residents who have a higher level of expectation from everything from service standard expectations to food culture?" said Mr Johnson
"That can be attained by welcoming some mix of cultures to the stale one that exists and is slowly moving out. Not fast enough for me though."
Help keep independent and fair Sunshine Coast news coming by subscribing to our free daily news feed. All it requires is your name and email. See SUBSCRIBE at the top of this article.
The Sunshine Coast has experienced a rapid influx of migrants from the southern states during COVID and the region was named in the top three most popular destinations for those moving out of the cities to regional Qld or NSW.
Dr Prue Millear, psychology lecturer at the University of the Sunshine Coast (USC), said Queensland had a long history of parochialism.
But she said the political discourse invoking interstate rivalry seemed to have ramped up during COVID and with the enforcement of border closures.
This had filtered down to a general attitude in the community about "filthy southerners bringing their germs" to Queensland and "telling us what to do".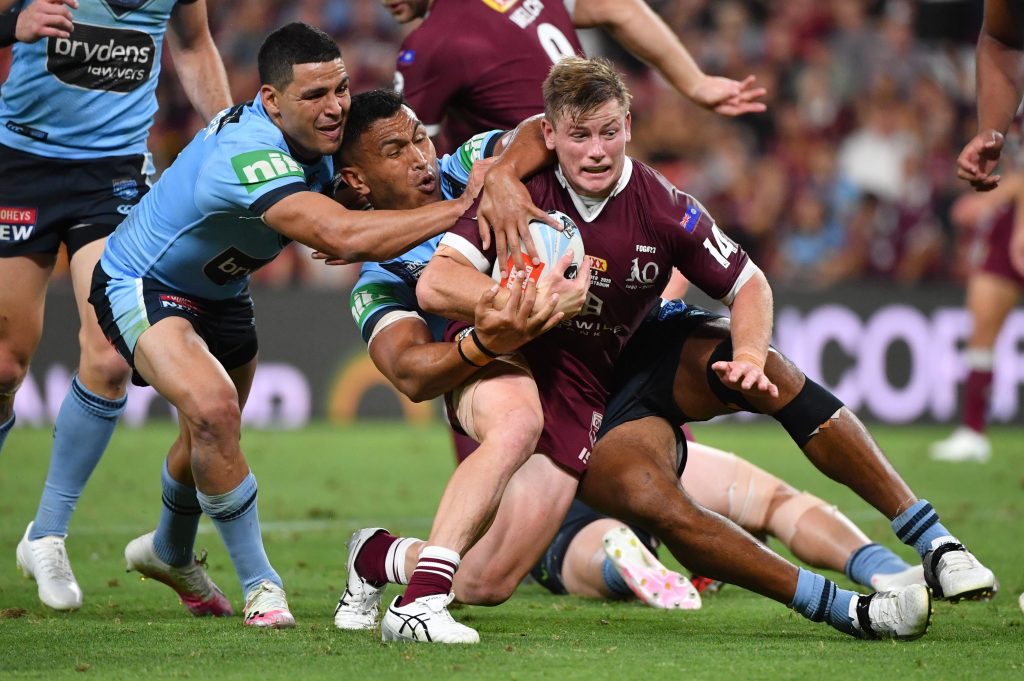 "When the discourse from the top down is negative about new people then the media parrot that line even though the (southerners) might be lovely people," she said.
"The general commentary is not 'Isn't it wonderful (migrants) are bringing richness and new ideas', but Queenslanders thinking southerners are trying to change them.
"I think it's a real tragedy."
Dr Millear said the most recent arrivals to the Coast were not the only people to have moved here and shouldn't be singled out.
"Most people who live on the Sunshine Coast would not have been born here or raised here. In fact you would be hard-pressed to find anyone over the age of 30 who's not from elsewhere," she said.
Mr Johnson said 'southerners' were continually being insulted "for wanting to change you".
"We don't want to change you at all, we want better for you and for us obviously," he said.
"You don't know what you don't know I always say, but why push away what you don't understand?
"Whether you realise it or not progress is not achieved by standing still.
"Progress you think you don't want or need, but clearly do if you want to get better food, better service, better competition for business and better business in general.
"You can't stop progress, but you can welcome it and enjoy the benefits that even a slightly older culture can give you.
"I would say rather than wish us away — as we certainly won't stop coming — maybe you can leave the area and move further north?
"That may suit your expectations better. After all we love the weather and no Australian owns a state."
Mr Johnson also took a swipe at people blaming southerners for splashing their money on the Coast and pushing up house prices.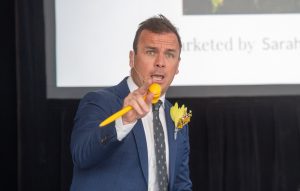 "So rather than insult us, stop offering your homes to us at exorbitant prices, stop taking advantage of our money, that way we can't come here," he said.
"But you want our money, you just think that it comes without consequences."
Mr Johnson said the wave of capital city migrants moving to this region could help add richness to the social fabric.
"The Sunshine Coast is devoid of culture and the service standard of "if the surf is better we are not open" and closing at 2.30 everyday — what's that about?
"Actual business people will show you how it's done to make money and deliver real customer service. Some currently are of course, but they are the minority right now."
And of course no rant would be complete without touching on the ever-divisive issue of daylight saving.
"We laugh when we hear about the rooster crowing at the wrong time and the cows being milked at different times. To them it's the same time, we are moving our clocks not making them crow at the wrong time. Are we that uneducated?
"The curtains won't fade, we are not eating more daylight, we are simply changing how we love in it. Longer evenings allow better outdoor lifestyles all around the world, why not here too."