A Maroochydore teenager is set to see action from the director's chair while shooting his winning short film idea alongside horror movie maker Chris Sun.
Marlon Schwiersch's script for his film The Photograph won the Horror Movie category at the inaugural Sunny Coast Showdown film concepts competition.
Filming will start at Nambour State College this weekend, November 27-28.
The competition has given emerging local screenwriters, filmmakers and unscripted producers the chance to kickstart their careers by offering mentoring and production funding across multiple categories.
Buderim-based Mr Sun, who is internationally recognised after having written and directed six horror films including the latest The Possessed, believes Marlon has a promising future.
Local journalists supporting local people. Help keep independent and fair Sunshine Coast news coming by subscribing to our free daily news feed. All it requires is your name and email. See SUBSCRIBE at the top of this article. 
"Marlon is an extremely gifted young writer," he said.
"When this is all over, he really should turn this into a feature film script."
Mr Sun said teach Marlon, 16, would get the chance to experience all aspects of working on a film set.
"As a mentor, I didn't want everyone to do the work," he said.
"Marlon's going to have to carry lights, carry the boom, put his hand on every part of it."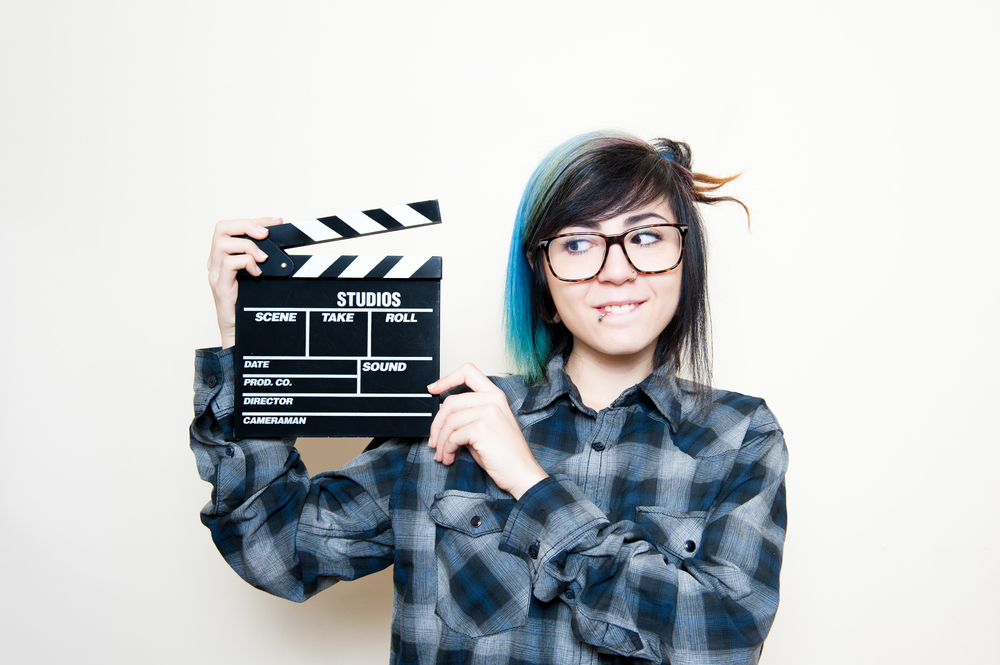 Mr Sun will join Sunny Coast Showdown mentors, Powderfinger drummer Jon Coghill and head of unscripted for Matchbox Pictures Dan Munday, at the trio's former high school.
"There are so many good memories back at Nambour State College," Mr Coghill said.
"I think they can see the potential of building a film industry from the ground up on the Coast. They've been extremely welcoming to us."
The Photograph is the sixth project being shot by the Showdown production team this month and Mr Coghill said the experience would bode well for the future.
"We're all learning how this can be done," he said.
"We're uncovering some amazingly talented crew, as well as actors and writers.
"They're awesome people donating their time building what could be a fun and extremely rewarding industry for the Sunshine Coast."
Like stories about Sunshine Coast people doing great things? Help us deliver more by registering for our free daily news feed. All it requires is your name and email. See SUBSCRIBE at the top of this article. 
The Sunny Coast Showdown will shoot its last 2021 project in coming weeks when Unscripted Formats category winner Sam Robinson directs the pilot for a reality series starring celebrity chef Adriano Zumbo.
The competition is run with not-for-profit group the Sunshine Coast Screen Collective which views the event as a golden opportunity to advance its mission to foster the development of the screen-based industries on the Sunshine Coast.
The list of Sunny Coast Showdown winners:
Music Video: Shake it/Thump by Sasha Parlett and Owen Newcomb
Sasha is an Indigenous director and producer who graduated from the University of the Sunshine Coast in 2019. She runs the filmmaking business Red Handed Productions and works as a remote attachment for NITV. Owen Newcomb is an established Coast musician best known for his epic bass playing with Band of Frequencies and Thump.
Animation: Every Time You Go Away by Shelley Davidow 
Shelley is an author of 45 books across multiple genres. Storytelling is her forte and although she has limited experience in the screen industry, she's off with a flying start.
Short film (Horror): The Photograph by Marlon Schwiersch
Marlon is a well-travelled 16-year-old, who's been creative from a young age. He's an accomplished spray painter and musician. He discovered a passion for screenwriting by rewriting the endings of movies.
Short film (Drama): Life in Two Words by Anne Clarke
Anne is a feature writer and sub-editor who's travelled the world but has called the Sunny Coast home since 2004. This is her first attempt at screenwriting.
Unscripted Formats: Home Sweet Home by Sam Robinson
Sam is a camera operator, director and producer who creates marketing video campaigns and TV shows. He's the director of Wild Bunch Media, which works with brands and TV distribution networks creating video content.
Unscripted Factual: Ballet Dads by Chris Perry
Chris is a director/producer with genre-spanning experience across factual, specialist factual, history, ob-doc, lifestyle, consumer, sport, news, "live" and current affairs programming. He spent eight years reporting, producing and presenting with ITV News/ITN covering a multitude of areas, including the war in Afghanistan.