Experts have described how the density of housing along the Sunshine Coast's coastal strip will change over the next 20 years as another 200,000 people move here.
The council's forward-planning to 2041 reveals the bulk of new arrivals will settle between Maroochydore and Caloundra, which is also the proposed route of its Mass Transit Project.
The council has already stated it has no plans for high-rise but foresees more medium-density buildings from three to six storeys, with the occasional eight-storey building.
Market intelligence specialist Mal Cayley said providing homes for thousands of extra people on the coastal strip — and including affordable options — would require knocking down houses for apartments.
However, Emeritus Professor Peter Spearritt has warned of potentially creating a "walled-in" effect of rows of towers along the growth corridor.
Currently, much of the Coast's beachside communities, and suburbs flanking the Nicklin Way, are predominantly detached homes on individual blocks of land.
Mr Cayley said traditional housing would need to be replaced by "medium-density" development, which he said would help protect the Coast's cherished lifestyle.
That would mean demolishing old houses in pockets away from the beaches and replacing them with apartments, townhouses and duplexes, and also approving granny flats.
Like stories that inform, connect and celebrate the Sunshine Coast? Get more by subscribing to our free daily news feed: Go to SUBSCRIBE at top of this article to register
Mr Cayley said medium-density living should be mostly concentrated along the proposed Mass Transit route from Maroochydore to Sunshine Coast University Hospital (SCUH).
Corridors like the Nicklin Way and the suburbs stretching inland from that key artery should have a higher concentration of medium-rise housing.
Mr Cayley said locations closer to the beach should retain their existing housing styles and lower density, except in some small pockets where medium-density was appropriate.
Mass Transit stations would also become self-sufficient "nodes" where people could live and play and be within walking distance to public transport and amenities.
However, Emeritus Professor Peter Spearritt, from the University of Queensland, warned one of the greatest challenges in pursuing medium-density would be retaining the character of the Coast and the "sub-tropical feel".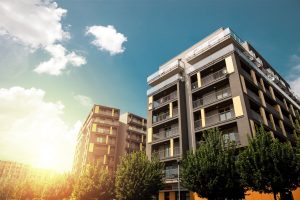 "The Gold Coast has not retained any sub-tropical feel at all so how does the Sunshine Coast retain some sub-tropical feel?" asked Professor Spearritt, a specialist in urban history, whose interests include coastal urbanisation.
"The trouble even with eight storeys is you get a walled-in effect. You'll have the beach, the Mass Transit and then an eight-storey high wall."
Professor Spearritt said council would have a big job ensuring apartment buildings did not detract from the Coast's prized amenity.
"It puts a lot of pressure on the council to maintain character with building form, colour and all aspects of development," he said.
Professor Spearritt said there was also the risk that families would still be squeezed out of the coastal strip because of unaffordable prices and would have to live in the back suburbs and hinterland areas.
"So you would be building a Mass Transit system for wealthy retirees and wealthy tourists," he said.
Mr Cayley said it was possible to welcome more residents to the Sunshine Coast without resorting to 50-storey high-rise towers like the Gold Coast.
He warned that maintaining the current status quo while the population was rapidly expanding would lead to a dramatic loss of lifestyle.
"People are going to come regardless. What will happen (if we don't increase density) is we will attract more and more exclusivity and create that effect where you're pushing people out of the community and diminishing lifestyle," said Mr Cayley.
"To maintain the status quo in an ever-evolving environment means you're actually going backwards.
"What we should be doing is allowing some of those bigger house blocks to become a duplex or a triplex, allowing people to put a granny flat in, not just for family … but to allow people to afford to live there," said Mr Cayley.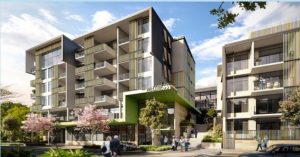 "It's creating an increase in density without having to go vertically.
"If we can work together for this walkable city design, where you've got everything you need in these little hubs and you've got great connectivity between them, then everybody wins," he said.
"Our coastline's protected, our natural bushland's protected and we've got diversity in our housing which our community must have to continue to maintain our standard of living, much less improvement."
Join an independent local news revolution by subscribing to our free daily news feed: Go to SUBSCRIBE at top of this article to register
On the issue of affordability, Mr Cayley said preventing medium-density development on the Sunshine Coast would create a city where only the extremely wealthy could afford to live.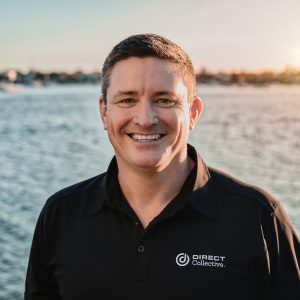 He said there was an "extreme" view in the community that did not understand the drastic impact of not planning for the housing needs of the future population.
"In saying 'We don't want any kind of development' and 'We've been here 30 years so it's our right'…what they're actually denying is access to property, is access to housing which is a basic human right," he said.
"What they're saying is in Australia you can't choose to live where you want to live."
Mr Cayley said not changing the form of housing on the Coast while the population was booming would erode lifestyle.
"So if we were to do nothing, what it would look like? We would have incredibly expensive properties that an elite few could live in and we would have less of the lifestyle we would have now," he said.
"Because if you want to go to the supermarket and buy your milk, who's going to stock the shelves for you? Because they can't afford to live here, the low-income earner.
"You want to go out for dinner on a Tuesday night, you can't because the restaurant is closed because those workers can't afford to rent.
"And we're already seeing that happening. It's already happening in Noosa and it's already happening in Mooloolaba."