Year 11 students have spent time behind bars – with a tour of an historic jail.
The Noosa District State High classmates spent a day touring the Boggo Road Gaol, as part of their Social and Community Studies.
They learned about the infamous institution's chequered past and were guided by former prisoner Mark 'Itchy' Flewell, who served 17 years there.
'Itchy' was jailed for two manslaughters, an armed robbery and various drug charges.
"Don't ever get into crime. Think long and hard before you go down that path – many don't ever make it out," he said.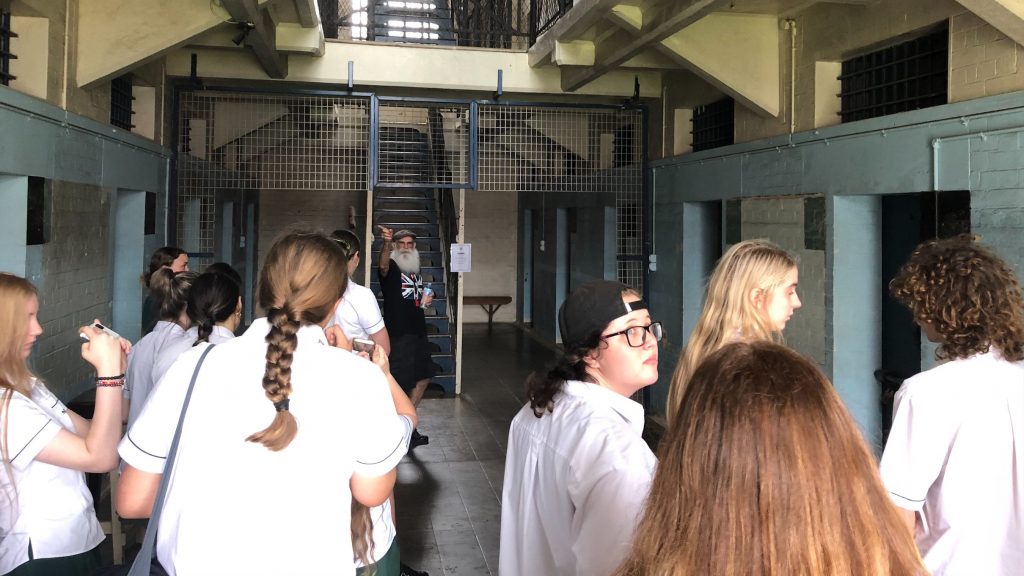 "There are many hours of detentions for these scrawlings," Itchy said.
The students were shocked to hear of the corruption that took place in prison; the access prisoners had to drugs; and the everyday items that were fashioned into weapons by the inmates, including matches, power cords, tins and an iron press.
Help us deliver more free news by registering for our daily news feed. All it requires is your name and email. See SUBSCRIBE at the top of this article. 
"These days, you will leave jail with a drug habit and serious psychological issues. My advice is to stay away from crime," he said.
The Boggo Road Gaol tour provided a unique opportunity for the students to take a walk through history and learn about the notorious institution that was synonymous with rooftop riots, hunger strikes and infamous escapees.