This is what a cleared block of land along Steve Irwin Way at Glenview is about to be transformed into.
Developer Sanad Capital has released the latest artist's impression of its fully approved surf pool to give Sunshine Coast News readers an exclusive perspective of the much-anticipated attraction.
Endless Surf is one of three key elements in Sanad's integrated $130 million project that will give the region a unique, world-class tourism showpiece.
The state-of-the-art surf pool will be accompanied by the Actventure water park and 160-villa Invigorate family resort.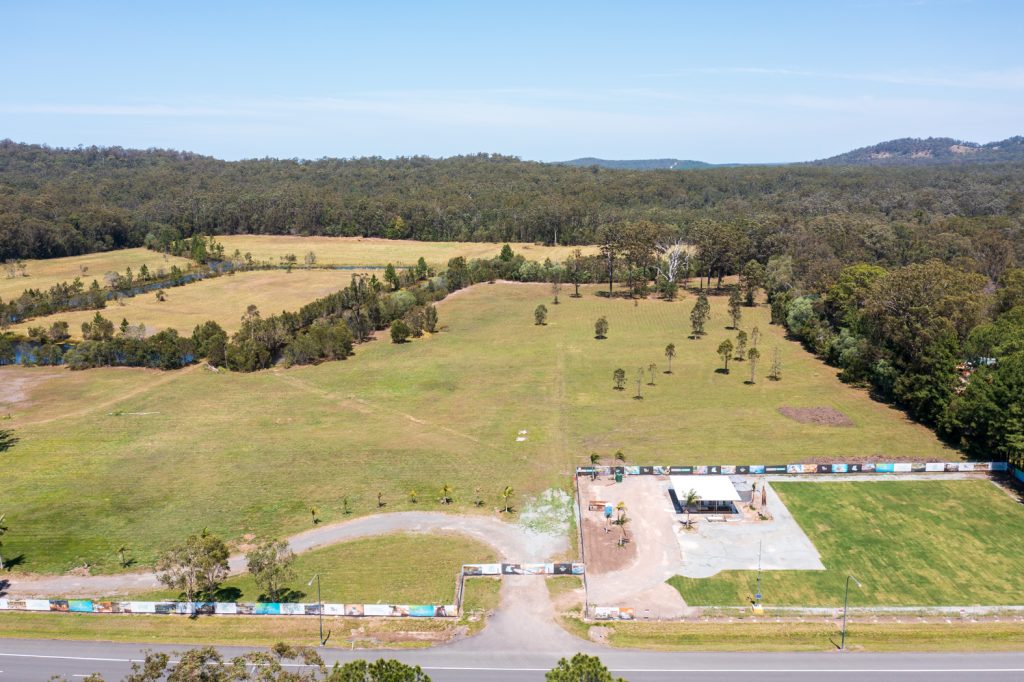 Together they will turn a 25-hectare parcel on the Sunshine Coast tourist drive 90km north of Brisbane and 22km south of Maroochydore into the region's first major themed attraction in more than three decades.
All have Sunshine Coast Council approvals in place and will come out of the ground simultaneously over the next two to three years.
Sanad managing director Bradley P. Sutherland said it was a thrill to finally share what Endless Surf would look like as the project had created a huge buzz, not only in our region, but also around the surfing world.
Mr Sutherland said the render gave a spectacular elevated view of the stunning pool and surrounds, which would become an excitement hub.
He said it would feature shortboard, longboard and bodyboard zones and a huge beach frontage for other guests.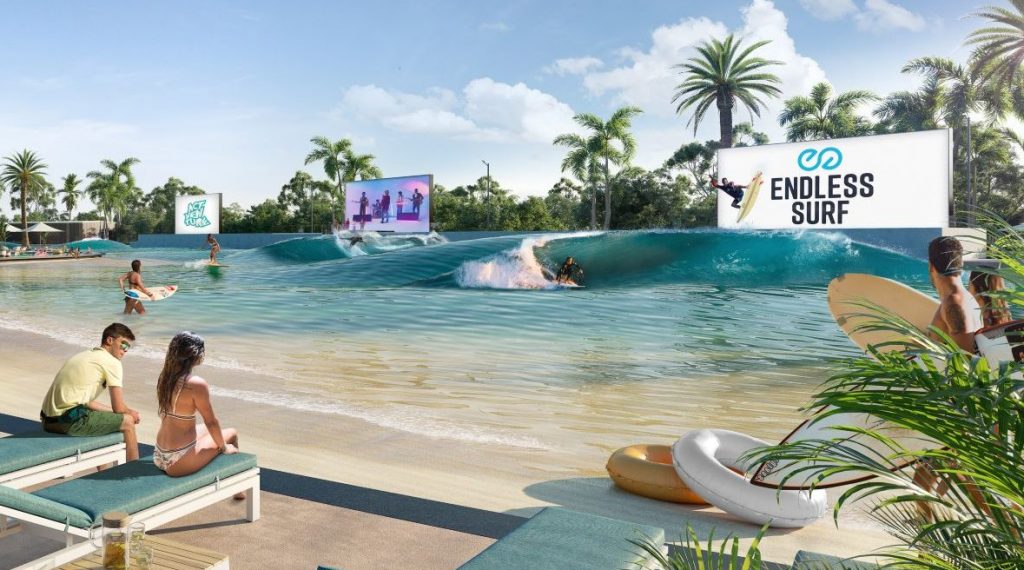 "This will cater for beginners through to experienced and elite surfers and we are already in talks about how it could be used leading up to the 2032 South-East Queensland Olympic Games," he said.
Mr Sutherland said he was finalising contractors for the civil works, and site preparation would begin within weeks.
He said this would be done by a local contractor and others would be sought to build the villas and commercial elements, including the resort buildings, restaurants and micro-brewery, as well as the water park.
"This is a massive project. It will cost about $15m just to get the site ready.
"We want to make sure the jobs are offered locally and the Sunshine Coast community benefits."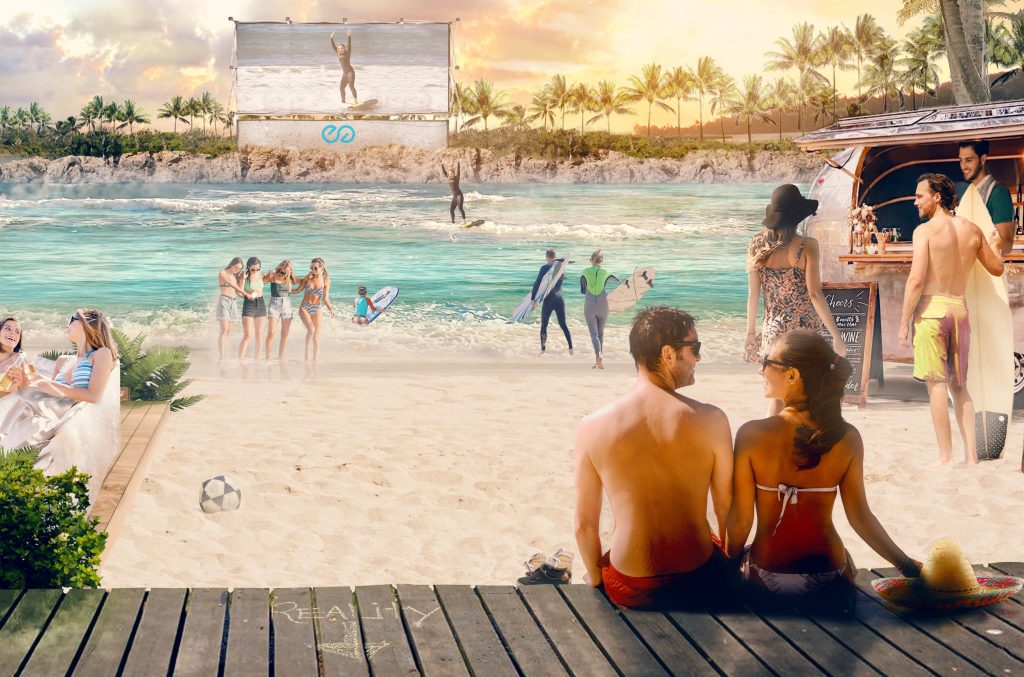 Mr Sutherland said that while there were some concerns at the moment regarding the availability of trades and materials, he was working towards a grand opening at Christmas 2023.
Help keep independent and fair news coming by subscribing to our free daily news feed. All it requires is your name and email. See SUBSCRIBE at the top of this article 
The surf pool has been designed by Canadian firm, WhiteWater, which will send a team of experts to oversee the installation as the project develops.
The patented Sunshine Coast pool will be similar to one the company is building in Paris and another used during the Tokyo Olympics.
Glenview will get the biggest of the firm's three models, which measures 282m by 84.5m.
WhiteWater is looking forward to showcasing its cutting-edge technology as part of Sanad's Sunshine Coast attraction.
The world leaders have a wealth of experience, having made their first surf pool, Disney's Typhoon Lagoon, in 1989.
"With Endless Surf, we introduce the next generation of surf-pool technology. Our goal is to make the world's best man-made wave, creating an authentic surf experience that enables tens of thousands to discover the thrill of surfing for the first time," WhiteWater's chief business development officer Paul Chutter said.
"Our reliable pneumatic technology creates endless rolling sets, designed for operational success, being flexible, high capacity and, above all else, safe."
Endless Surf is a surfer's dream of on-demand waves. Using a special program called the Wave Doctor, wave patterns can be changed in real-time based, on the session requirements and guests in the pool.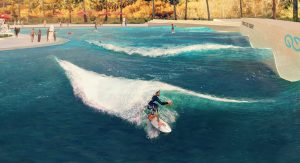 Importantly, Endless Surf can run multiple wave types at one time so that beginners, intermediates and experts can surf alongside each other.
The ability to precisely control the angle of the wave's face determines the speed – from a gentle beginner wave (2 feet or 0.61m) to a powerful 7 feet (2.1m) barrelling wave.
Ride times range from 10 to 26 seconds and the multiple zones can accommodate up to 75 surfers an hour, with each surfer catching dozens of waves.