A state-wide initiative to reduce knife crime has been launched on the Sunshine Coast, with a Super Bowl champion at the helm.
The campaign, 'I live my life without a knife', is set to educate our community, and particularly our youths, on legislation around knives and knife carrying.
Knife carrying has steadily increased during the past five years in Queensland, with an increase of knife-related offences by about 4 per cent each year from 2016-2020.
Three in five knife-related offences occurred in public places in 2020, which was an increase of 33 per cent from 2016.
Former NFL star Jesse 'The Monstar' Williams is getting behind the bid to reduce knife-related crimes.
The ex-NFL player was the first Australian to win a Super Bowl championship ring, with the Seattle Seahawks in 2013. He is also an Indigenous youth mentor.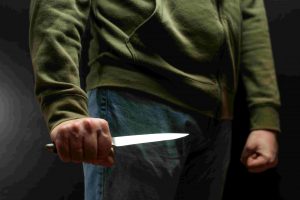 He had three messages for the public.
Know the rules: carrying a knife in a public place is unlawful and can result in fines, serious injury and imprisonment.  Carrying a knife does not protect you.
Know the consequences: The choices you make can impact the rest of your life and have consequences for you, your family and your friends. What are you willing to risk by carrying a knife?
Make the right choice: Make stronger choices, now and for your future. Make a choice to live your knife without a knife.
A common theme we hear is that our young people are carrying knives to protect themselves.
Like stories that inform, connect and celebrate the Sunshine Coast? So do we. Join an independent local news revolution by subscribing to our free daily news feed: Go to SUBSCRIBE at top of this article to register.
If you aware of a young person in this situation start a conversation with them, make them aware of the laws and consequences.  Encourage them to make smart choices.
Check out the videos on the myPolice Sunshine Coast Facebook page for more information.
This column is compiled by the Sunshine Coast District Crime Prevention Unit.
If you have information for police, contact Policelink by providing information using the online suspicious activity form 24hrs per day at www.police.qld.gov.au/reporting.
Report crime information anonymously via Crime Stoppers. Call 1800 333 000 or report online at www.crimestoppersqld.com.au.